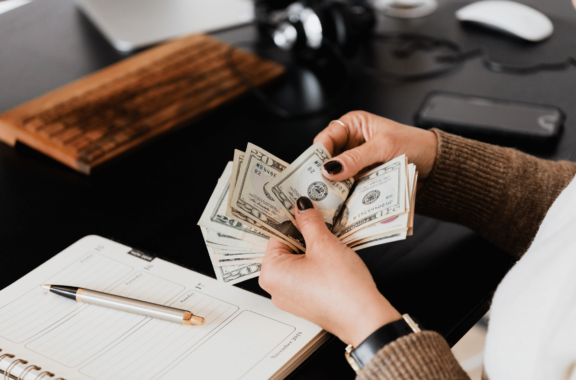 What's in the factsheet?
The 2022 Australian Federal Budget has just been announced. Do you know what it means for you and your business?
We've all felt the full force of the last two years. The 2020 and 2021 budgets were some of the most significant of our time, tackling the immediate needs of the pandemic.
With many small and medium-sized businesses around the country still feeling the economic impact of Covid-19 and the challenges of staff shortages, the 2022 budget aims to help Australians navigate the rising cost of living and provide incentives to small businesses.
Our key takeaway? There are incentives for small businesses to invest in digital technology and skills
Small businesses (with an annual turnover of less than $50 million) are eligible to deduct an extra 20% when investing in cloud-based software, up to $100,000 per year. This means that if you're using Employment Hero, you might be eligible for additional tax savings – i.e. for every $100 a small business spends on digital technology, it will receive a $120 tax deduction.
Ready to learn what the 2022 Australian Federal Budget means for your business? This factsheet has everything you need to know.
Disclaimer: The information in this report is relevant as at 29 March 2022, and has been prepared by Employment Hero Pty Ltd ABN (11 160 047 709) (Employment Hero). The views expressed herein are general information only and are provided in good faith to assist employers and their employees. The Information is based on data supplied by third parties. While such data is believed to be accurate, it has not been independently verified and no warranties are given that it is complete, accurate, up to date or fit for the purpose for which it is required. Employment Hero does not accept responsibility for any inaccuracy in such data. To the maximum extent permitted by law, Employment Hero will not be liable to any party in contract, tort (including for negligence) or otherwise for any loss or damage arising either directly or indirectly as a result of reliance on, use of or inability to use any information provided in this report. Where liability cannot be excluded by law then, to the extent permissible by law, liability is limited to the resupply of the information or the reasonable cost of having the information re-supplied. You can find a full overview of the 2022/23 Australian federal budget here.