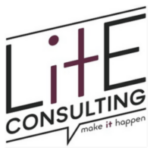 LitE Consulting
Outsourced payroll services for direct businesses, accountants, bookkeepers and Employment Hero tech partners.
Specialist
Payroll Implementation
Partners that assist businesses in setting up and implementing Employment Hero Payroll
Specialist
Integrated Solutions
Partners that offer payroll technology or business services integrated with their platform
Specialist
Outsourced Payroll
Partners that can take care of your payroll processing from end-to-end
Specialist
Payroll Advisory
Partners that help navigate the payroll compliance landscape
Specialist
Payroll Training
Partners who offer training on how businesses can use and get the most of out Employment Hero Payroll
About LitE Consulting
Available in the following countries:
LitE Consulting comes in two flavours: consulting and payroll services. LitE Payroll consists of our experienced outsourced payroll services team.
We exclusively use Employment Hero payroll to deliver high quality payroll and workforce management solutions to our UK direct business clients. We also provide white-labelled outsourced solutions for accountants and bureaus as well as other Employment Hero partners with a small footprint in the UK. We also provide training and support functions for Employment Hero payroll.
LitE Consulting focuses more on HR selection and procurement, managed services and associated IT projects.
Industry Experience
See what industries LitE Consulting currently serves
Colleges and Sporting Clubs
Logistics & Manufacturing
Utilities & Public Services
Real Estate and Strata Management