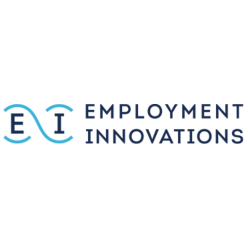 Employment Innovations
EI delivers complete outsourced payroll, HR and advisory services alongside supporting and integrating Employment Hero software
Specialist
Payroll Implementation
Partners that assist businesses in setting up and implementing Employment Hero Payroll
Partners that offer HR advisory services
Specialist
Integrated Solutions
Partners that offer payroll technology or business services integrated with their platform
Specialist
Outsourced Payroll
Partners that can take care of your payroll processing from end-to-end
Specialist
Payroll Advisory
Partners that help navigate the payroll compliance landscape
Specialist
Payroll Training
Partners who offer training on how businesses can use and get the most of out Employment Hero Payroll
Partners that offer training on how businesses can get the most out of Employment Hero
About Employment Innovations
Available in the following countries:
Australia
New Zealand
United Kingdom
Employment Innovations is the leading provider of HR, Payroll and Legal solutions and services to Australian businesses.
Supporting Employment Hero software, our depth of experience and industry know-how take the hard work out of engaging, paying and managing employees – making employment easier, businesses more productive and compliance issues a thing of the past.
Employment Innovations is the largest and longest-running reseller and integrator of Employment Hero software. Since 2013 we have supported thousands of Employment Hero customers with integration and software support alongside HR and Payroll service.
Whether you are looking for support to get the most out of your Employment Hero software, or a complete outsourced HR or Payroll service, EI has the proven expertise, solution and experience for your business.
Industry Experience
See what industries Employment Innovations currently serves
Utilities & Public Services
Real Estate and Strata Management
Colleges and Sporting Clubs
Logistics & Manufacturing