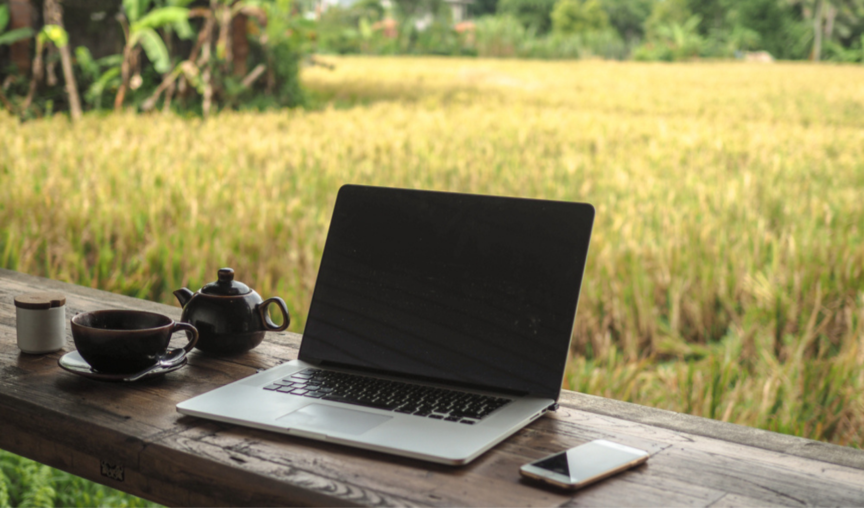 If you were in any doubt that absence makes the heart grow fonder, just look at travel and the last two years of Covid-19 restrictions. The heartbreak of cancelling scheduled or planned trips, compounded by the cabin fever of stay at home orders, has made most people around the world hungrier than ever to travel abroad.
A sense of fierce wanderlust could wreak havoc on employers' plans for a smooth return to the office. Employees are not only hoping to get overseas ASAP, the returning opportunities of travel have many rethinking how they work altogether.
Do employees want to work overseas?
For our Employee Movement and Retention Report, we surveyed employees from five countries to understand their next steps regarding employment. One of the questions we were most eager to ask was, following the pandemic; are you planning or would you consider seeking work overseas?
Postcard-perfect zoom backgrounds are simply not cutting it. The number of employees considering seeking work overseas in every market is astounding. 42% of Australians, 48% of New Zealanders, 50% of Brits, 55% of Singaporeans and 72% of Malaysians are considering or would consider making the jump to overseas employment.
These numbers further bolster the global trend of the Great Resignation, which is seeing record numbers of employees leave their current roles as pandemic restrictions lift. Frighteningly for employers, this trend works against the goal of surging business growth post-pandemic. To keep employees on the books, thinking about flexible and innovative employment models is an absolute essential.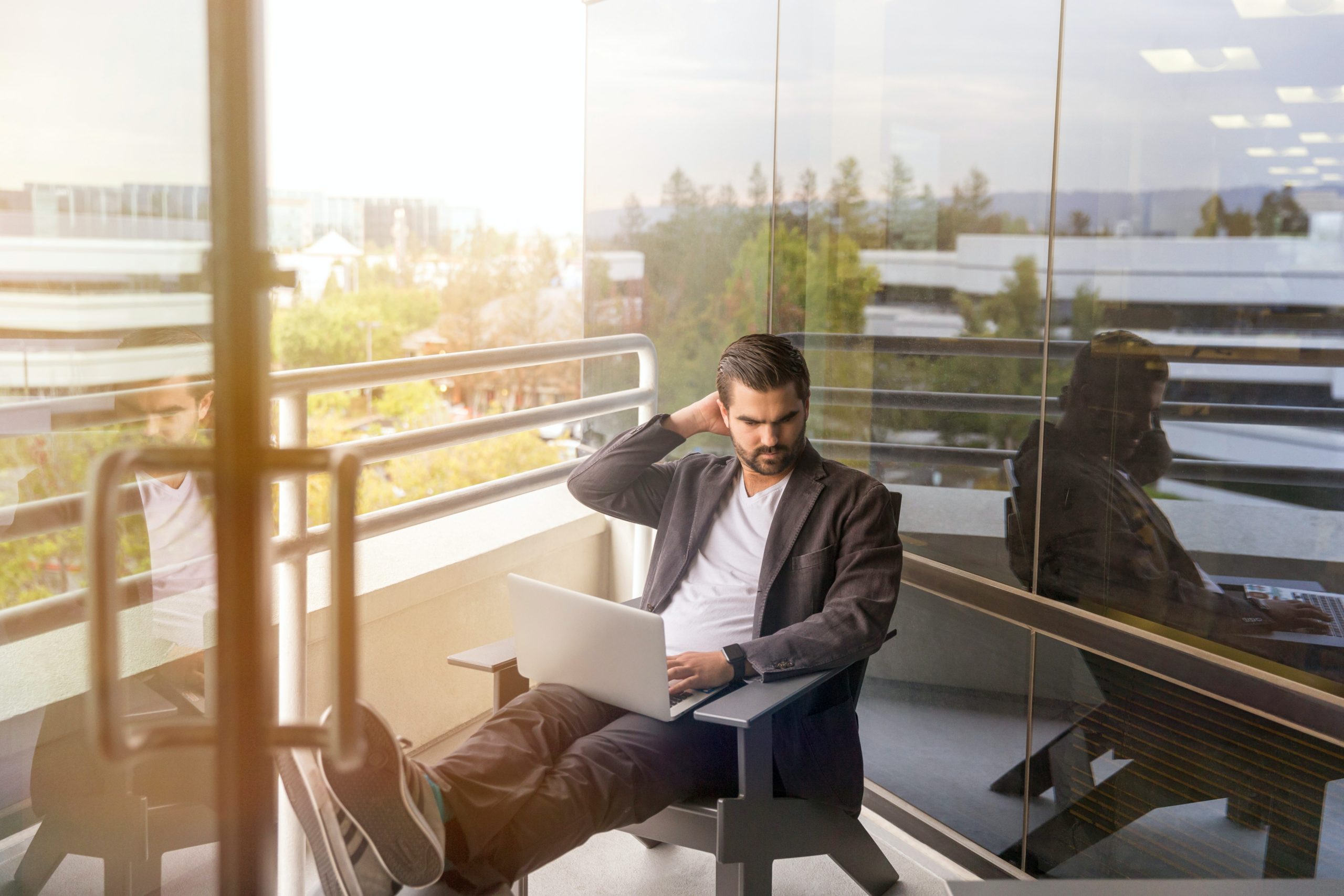 Why do employees want to work overseas?
As you might have expected, the leading motivator for employees wanting to work overseas is to embrace travel. This was the case for all surveyed markets apart from Singapore, whose workers believed that there are better opportunities in other countries.
Although this might seem like discouraging news for employers, it could be an opportunity in disguise. If employees seeking international work are doing so because of travel, opposed to seeking better opportunities at other companies – that's something that employers have the ability to facilitate.
We get it – international hiring and managing a global workforce can seem intimidating. But you'd be surprised; it's much easier than you think.
Why allow your employees to work from anywhere?
So far, we've talked mostly about retention and the current hiring environment. When most employers think about the prospect of the Great Resignation, naturally they're going to be concerned about turnover risks. Remote global working can definitely help address this issue, and we'll be unpacking how to do it in just a tick.
But first, we want to highlight a different opportunity of both the Great Resignation and international hiring. While we see this huge move of global employees to throw in the towel on their current roles, employers that are open to hiring globally could see their talent pool boom. With so many skilled candidates entering the market worldwide, great employers who are open to remote employment could be in a situation where they can have their pick.
Suddenly, not only have you avoided a major retention issue, you've created an incredible recruitment opportunity. And an international workforce could help you drive a competitive advantage with access to the world's best talent. Just some food for thought.
Can my employees legally work from another country?
But how does international employment actually work, especially for SMBs without global entity infrastructures and vast resources?
It's true, there are a lot of things to consider when hiring someone overseas. How will you pay taxes to the host country, will there need to be social security considerations, what are the local HR rules and regulations, what do you need to include on a local contract, and how can you manage someone effectively when they're working remotely?
Despite popular belief, it's now more straightforward and cost effective than ever to hire someone overseas. You don't have to take on all of the responsibilities above yourself. In fact, you don't have to take on any of them when you're using a service like Global Teams.
Employment Hero's Global Teams service is what's known as a Professional Employer Organisation (or PEO, for short). A PEO is an employer's best friend for hiring remote working employees globally. In short, a PEO becomes your international employees 'employer of record'. They still work for your business and are managed by you, but we handle all of the tricky local HR and payroll compliance. It's a best-in-class and cost effective service.
As long as your employee has a visa to work from their chosen or home country, we can help you employ them compliantly. With more and more countries opening their doors to digital nomads – just check out our list of 12 countries that offer remote working visas – expect to see a lot more of your employees checking out the sights of the Caribbean, Europe and Central America. Sounds pretty sweet to us!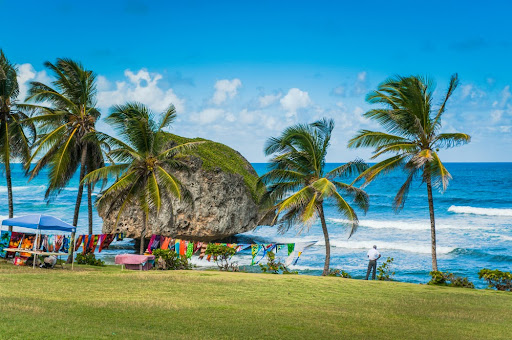 How to support your international remote employees
So Global Teams is handling the complicated compliance side of things, but what about the day-to-day management of your remote employees? At Employment Hero, we have distributed employees working remotely in 5 countries (at least!), so we'd love to share some helpful advice on the subject.
Use an asynchronous working style
Here's a new buzz phrase for you: asynchronous working. If synchronous working means that all team members are working together at the same time, asynchronous working means that all team members are working at different times.
Asynchronous working styles go against conventional practices. When you think back to the classic 9-5 office job, we have a popular idea of work as a physical place that's inhabited in real-time. This older model simply doesn't make sense when you have a global workforce or anyone working outside the existing office model.
Asynchronous communication can lend itself to big chunks of focus time and help your team work between multiple time zones. It can also contribute to a sense of work/life balance for remote workers and fit in with team members' personal productivity preferences and personalities.
Create a workplace culture virtually
How will I build a great company culture if my employees are dotted all over the world? Great colleague relationships aren't just built at the local pub. There are lots of great tools and activities that you can use to help connect your workers online.
Schedule a monthly session for your team to connect in a casual online environment and make it as time zone neutral as possible. To ensure this meeting doesn't drift into work chat, or to reduce the risk of awkward Zoom chit chat, make sure that you organise a game or activity.
Some of our favourites are the hilarious pictionary-esque Scribblo, the always-entertaining Jackbox, and the team classic Werewolf. Learn how to play these games and find many more team building suggestions with our 39 team building games blog.
Considering it's almost spooky season (a worldwide favourite holiday), you should also check out our favourite 18 virtual Halloween celebration ideas.
Use task management tools
Task management technology is one of the handiest tools in your arsenal for global working. These are cloud-based programs that allow staff members to keep track of their colleagues and their own tasks.
When you use task management programs, colleagues working on shared projects can pick up where others have left off. This reduces the chance of double-handling tasks and makes working towards deadlines easier. Examples of task management software include Asana, Wrike and monday.com.
As for goal-setting tools? Employment Hero's OKRs (Objectives and Key Results) feature can keep your staff aligned and working towards your business' vision, wherever in the world they're located.
Personalise and share
When you're working with people based across many countries, especially if you still have staff that work from a company HQ, encourage everyone on your team to personalise their profiles and share exciting events and experiences.
On the platforms you use regularly, like email and instant messaging, make sure each staff member has uploaded a photo of themselves. If there's a spot to write a bio, ask them to write a few lines about themselves. Encouraging team members to customise their profiles not only shows them that you're interested in them on a personal level but also makes them more approachable to other staff for informal interactions.
As for sharing, well, who wouldn't want to live vicariously through digital nomads? Your retained international staff love traveling, so ask them to share their life on the road with you. You could even share your remote employees' stories with your community, just like Char and Constance from Team Employment Hero did! It's a great way to show that you're an employer that supports employee wanderlust.
3 companies that champion international remote work
Need further inspo for your remote working culture? Let's take a look at three companies that have mastered the art of distributed workforce management.
GitLab
Technology company Gitlab was one of the early adopters of a global remote workforce; they do it, and they do it well. Their team lives by their Remote Work Manifesto, encapsulating practices and values to live by for great teamwork, no matter where their team is located.
The manifesto is based around principles including; work from anywhere you want, communicate asynchronously, recognise that the future is unknown, have face-to-face meetings online and more.
Watch: For more gems of wisdom watch our exclusive webinar with GitLab's Head of Remote and "oracle of remote work" Darren Murph.
Atlassian
How would you feel about attending the office just four times a year? In April of 2021 that became a reality for Atlassian workers under its 'Team Anywhere' policy. While the office hubs are always available to them, they are only ever required to attend once quarterly for conference-style meetups.
In this transition to a mostly remote way of working, Atlassian has four primary considerations; prioritising the best talent over physical proximity to a workplace, the benefits of diverse teams, ideal communication styles that are influenced by personal and professional life and the idea that team practices should work for team preferences.
Employment Hero
We're extremely proud of the distributed working culture we've built here at Employment Hero.
Speaking as an employee with family and friends based around the world; remote has given me a sense of freedom that I have never experienced before. If I want to visit relatives in the UK (Covid permitting, of course), I can do that and take my work with me. If I want to work interstate from a friend's house, I can do so for as long as I like. These are prospects that would have been unheard of earlier in my career.
Employment Hero is fuelled by a remote-first ethos. I have amazing colleagues that are based around the globe, who have been hired for their incredible skills and personalities – not just because they live close to the Sydney HQ. We keep up our culture by investing time and effort into creating virtual connections; whether that's through our clubs and communities, our weekly company-wide All Hands or our ultra-chatty Slack usage. Of course, our own platform is also purpose-built to help SMBs manage and connect teams wherever they're located, and we proudly use it every day.
Sounds pretty good, right? If you'd like to join the team, we are always on the lookout for more heroes! Check out our open roles or follow us on LinkedIn.
If you love your team, let them go…
Is our slightly over the top way of saying that you and your team really can have it all. Don't lose your favourite employees to the travel bug, look instead towards the possibilities of a global workforce. You reap all the benefits of remote working, you retain employees that are passionate about your business, and you can let your team live their travel dreams. It's a win-win-win.
Want to learn more about how Global Teams can make it happen? Download our guide now.
How global teams can transform your business