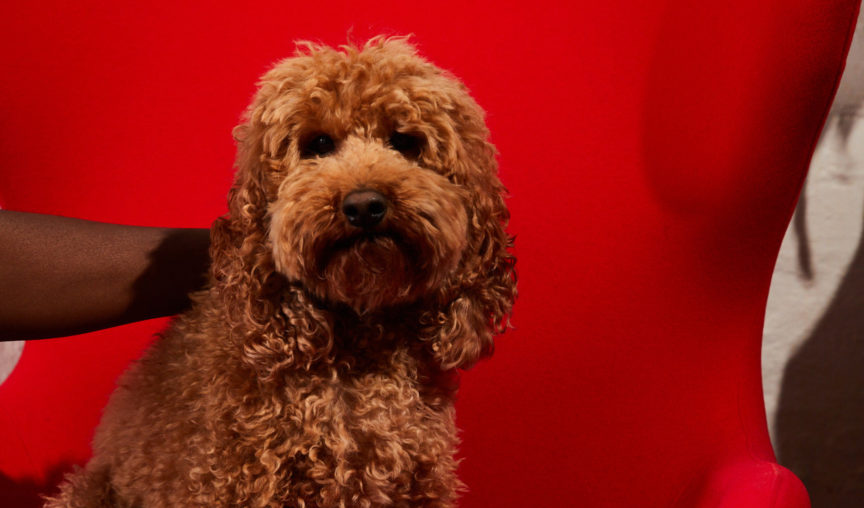 Doggos, woofers, puppers and furry friends… There's nothing quite like them. They're a natural mood booster, cuddle buddy and best friend, so it's no surprise that in the past couple of years we've seen pet ownership skyrocket.
As many businesses transitioned to remote working, there's no denying that everyone started looking for support in all of the fluffy places. Just in 2020, RSPCA saw their adoption rate increase by 40% across NSW, with Petbarn adoption rates following a similar trend. Chances are that during our transition to remote working, you, or someone you know, has adopted or gained a special furry friend.
Why?
In the presence of being unable to physically be with our loved ones, many started looking for companionship in our animal friends. Not only do pets provide support and care, but they're also known to boost our mental wellbeing.
We know that the benefits of having pets at home and this is no different when it comes to having pets in the office. They're proven to reduce stress and anxiety, increase productivity and help workmates connect. Learn more about the benefits of having pets in the office here.
So with this in mind, it's no surprise that they're proven to boost workplace culture! Throughout the pandemic, we've become accustomed to having our furry friends by our side all the time. But what happens when we return to the office? How do we explain to our new best friends that your employer won't consider pets in the office and that they'll have to face the reality of spending their weekdays alone?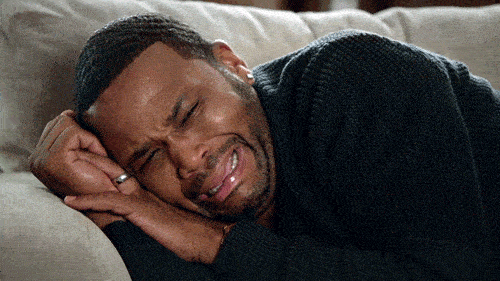 Pet owners when they think about leaving their furry friends at home and going back to the office every day.
Source: Giphy
As we begin to plan our return to the office, it's expected that HR and people managers will begin to receive an influx of requests for people wanting to bring their pets to work.
While many offices are already pet-friendly, it can be difficult to know where to start – especially if you're new to the concept. We're here to help lay down the ground rules for when someone in your team asks to bring their furry friend to the workplace. Ready to transition your workplace into a pet oasis? Let's dive in!
Create a bring your pet to work policy agreement
If you're new to the idea of allowing your team to bring their pets to work, it's essential you lay the ground rules from day one. This way you reduce the potential of issues or misunderstandings occurring.
This policy should include the do's and don'ts of bringing a pet into the office, as well as outline other necessities such as being up to date with their vaccinations (i.e. fleas and worming). The last thing you want is for something to go wrong and you get caught up in a situation that could have been easily avoided!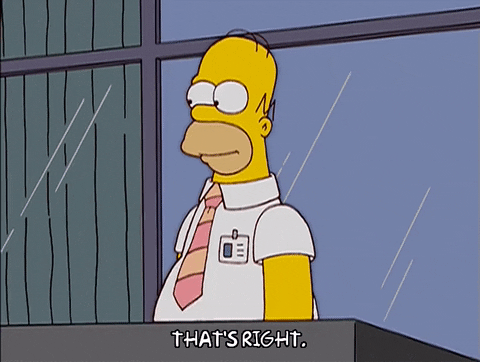 Our Office Manager when someone asks to bring their dog into the workplace.
Source: Giphy
Not sure what to include in the bring your pet to work policy? We've created a policy template to help protect you, your team and your furry friends. Download the agreement here.
Initiate discussion with the landlord and stick to the building rules
When it comes to considering the idea of allowing pets in the workplace, the first thing you should do is to check with your office landlord or building manager.
Will they agree with having pets in the building and if so, do they have any non-negotiables surrounding the decision? Keep in mind that they may have strict rules around pets in the building, such as one pet per floor, one pet per building, one pet per week or dogs only.
When it comes to dealing with the landlord, you need to stick to their rules or you could run the risk of eviction. The last thing you want to do is get on the bad side of your landlord!
Set out the minimum behaviour standards
Having furry friends in the office sounds like a great idea, however you need to make sure that set minimum behaviour standards are met. The last thing you want is to have a pet in the office who will rip up furniture, be aggressive to your co-workers or clients or leave number twos in inconvenient places! Eek!
To assess the animal's behaviour standards, you should ask the pet owner to answer these questions:
Is the animal well socialised?

Is the animal toilet-trained?

Are you confident that the animal will not be aggressive towards others?

Is the animal calm?

Is the animal fearful?
Have pet trial days or probationary periods
Just like humans, pets react differently when they are placed in different environments. This is why having a pet trial day or a probationary period is so important.
Whilst a furry friend may be a golden star at home, the workplace is a completely different situation. There are lots of people around, loud noises and many people coming and going all of the time – something that a pet may not be familiar with. It's important to recognise that this may be a sensory overload, so giving test days can help you decipher if it's going to work in the long run.
During the pet probationary period you should lay the ground rules based on the following:
Have a

three strikes and you're out

policy for accidents or incidents in the office

Make sure the animals are comfortable and not anxious

Are they needy or constantly up to mischief?

Do they enjoy coming in?
Create a pet roster
When word gets out that you're considering becoming a pet-friendly office, chances are you'll have many people wanting to bring their furry friends straight away.
You don't want your office to become a zoo, so we suggest creating a roster and limiting the number of animals in the office. This is also a great way to avoid and clashes in the office with types of animals. For example, cats and dogs may not enjoy each others company and could create more distractions for your team than benefits!
💡 On the roster, why not try having specific animals days? E.g. Dogs on Mondays, Wednesdays and Fridays and cats on Tuesday.
Create a designated toilet spot
Before you allow pets in the office, you must set out the rules when it comes to toilet breaks. This is to ensure that your co-workers don't come across any surprises in the office or have to deal with cleaning up after others.
When considering your toilet policy, you should ask the following questions:
Will you have a dedicated spot?

Will the owner need to take them outside?

What is the protocol for accidents?
If you're looking for office supplies for cleaning up after your furry friends, we suggest taking a look at Pet Circle for clean up bags, floor cleaner and indoor grass toilets. Remember, preparation is key!
The last bark
As we begin planning our return to the office, you may have requests for bringing animals into the workplace. Before you give the green light, you should have rules and policies in place for owners. This is to ensure that everyone stays safe when furry friends are around.
Looking for more ways to boost workplace culture? We've created this guide to help you improve your culture in as little as 30 days.
The workplace culture bundle