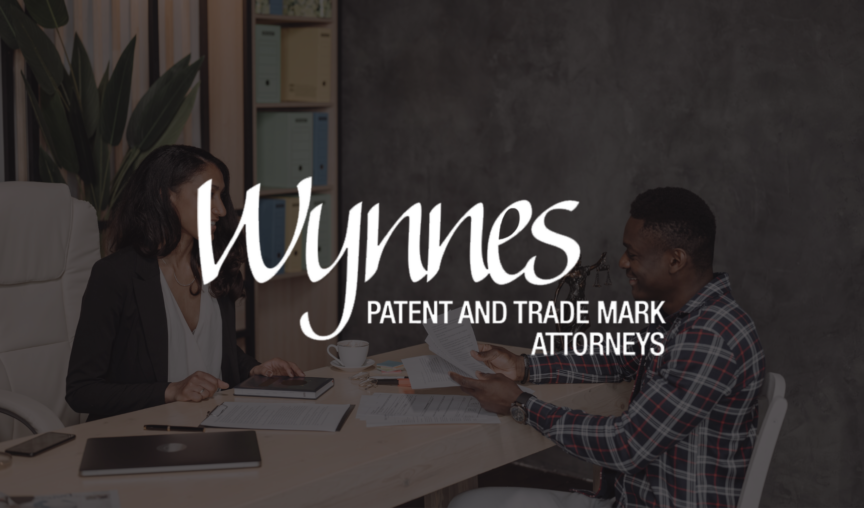 Wynnes Patent and Trade Mark Attorneys specialise in protecting and managing Intellectual Property (IP). Offering big firm expertise with boutique firm customer service, Wynnes provide their clients with a strong commercial focus, tailored to suit their business needs.
A family firm, Wynnes values their team members and know that their experiences within the firm will be reflected in their interactions with clients. HR Manager, Olivia Wynne, came on board at the beginning of the year during a very exciting period for the firm. With big plans for the future, the owner of the firm was eager to implement a new HRIS that could keep up with its new direction.
Challenge
"We were using basic HR software," explains Olivia. "It was good for us at the time, but as we are growing and developing quickly, we needed something to keep up. At Wynnes, we are transparent with our employees and do not leave any stone unturned".
Wynnes, like many other businesses, struggle with complex onboarding and offboarding processes. Loose papers, time-consuming paperwork and lengthy wait-times were unnecessarily complicated. The time these processes took meant Olivia couldn't give her employees the time and attention they deserved. This was causing employees to feel unappreciated and unconnected with their fellow team members. Olivia knew something needed to change. 
Solution
Introducing new processes
Wynnes was introduced to Employment Hero at the end of last year and the IP firm has been amazed at how easy it was to integrate Employment Hero into their day-to-day management.
"Employment Hero has been beneficial in welcoming HR into the firm and changing our HR system over was easier than expected," states Olivia.
For many smaller businesses, HR is not always at the forefront of the business owner's mind. The benefit of Employment Hero is that it's easy for just one person to manage HR administration and ensure that the whole team is engaged and happy in the workplace. At Wynnes, Employment Hero has improved the onboarding and offboarding experiences of their staff. "I can send everyone a task and they can send each other tasks too. I like that Employment Hero is very user-friendly."
Employment Hero's HR software management was one of the final pieces of the technological puzzle for the restructuring of HR in the firm. Wynnes Patent and Trade Mark Attorneys is now a paperless office which is no mean feat for an industry that is traditionally paper intensive.
Rewarding and recognising when your staff go above and beyond
Peer-to-peer recognition has also been well received, as Wynnes' employees appreciate having their hard work acknowledged in the company feed. "They really appreciate being recognised for work. With peer-to-peer recognition, they are seeing it every time they log in. Actually having it on their screen is just fantastic."
Olivia has also seen how much easier it is for the staff – both salaried and contractors – to get to know one another. Employee profiles include photos and job titles, making it easy for employees to look up their team members, both on desktop and in the app. The company feed will also soon be used to introduce new staff members as they join the firm.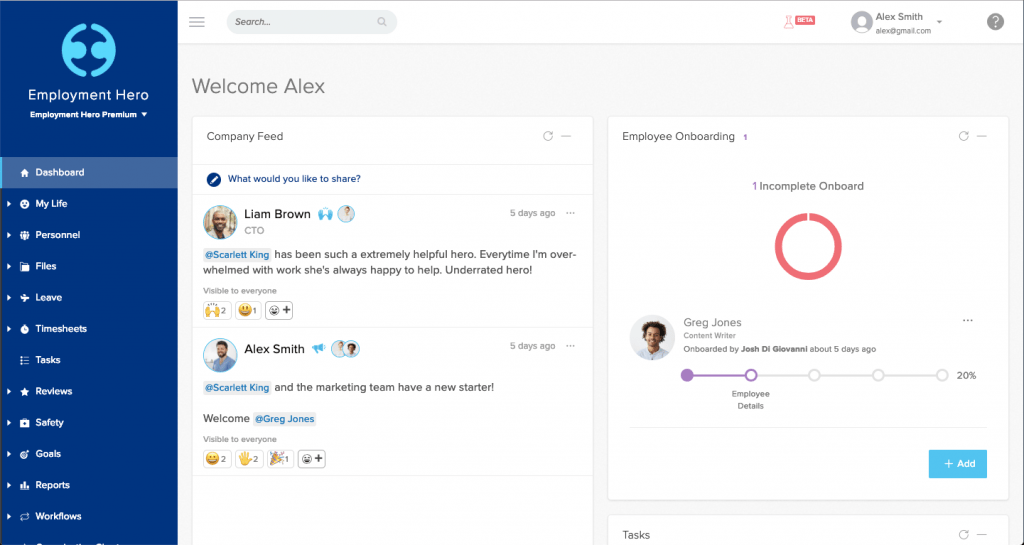 Impact
The team at Wynnes is now more effective and more connected than ever. Employee recognition makes sure every employee is shown the appreciation and recognition they deserve. This has not only improved team morale, it also improved their connectedness, especially for new employees. 
Small and medium-sized firms like Wynnes, are often prime candidates for implementing cloud-based HRIS, as much of their resources are dedicated to seeking the best outcomes for their clients – not HR.
 If, like Olivia, you want to ensure your team is getting the most out of their employment but do not have unlimited resources to do so, book a demo with Employment Hero to see how our HRIS can add value to your company and your staff, with less resources than you would expect.