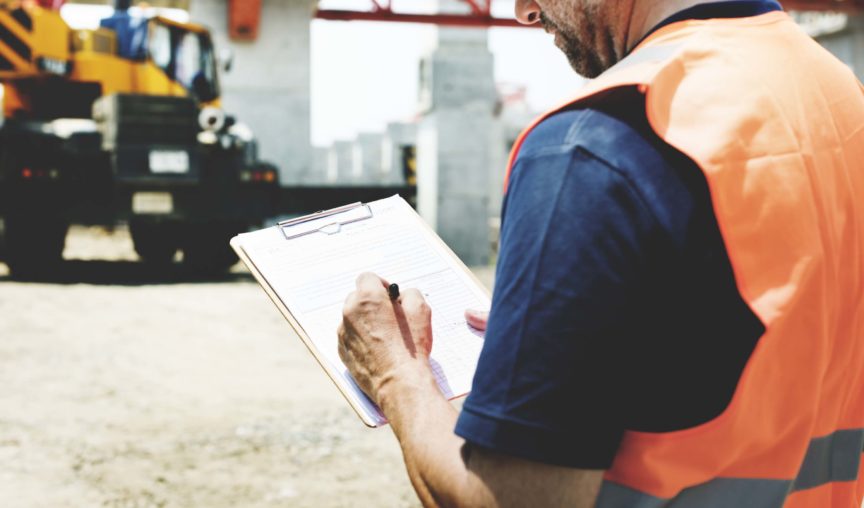 Updated on the 29th September 2020
Company policies and procedures articulate a business's values and set clear expectations around employee behaviour and performance. They make sure everyone is on the same page, knows what is expected of them and can get on with the job. Comprehensive workplace policies safeguard a business against risk. This helps ensure compliance with employment legislation and acts as the first line of defence if an employee brings a claim against the company. Business policies also help create a safe workplace, providing employees with options for reporting any issues that arise. It's not enough to have a policy – employees must be aware of policies and their substance. So what are these 15 workplace policies for employees, and why do they matter? Keep reading to find out.
Types of workplace policies
Here are some examples of common workplace policies that could assist your workplace:
1. Code of Conduct
A code of conduct sets the standards of behaviour expected from employees. It may outline standards of conduct between staff, clients and customers. It also specifies requirements for dress, grooming and appearance and the use of an organisation's facilities and resources. This policy should also state the consequences of breaches, which may also be covered in the discipline and termination policy (see below).
2. Health and Safety Policy
In Australia, employers are legally required to protect their employees' health and safety at work. A health and safety policy should state the organisation's commitment to maintaining a workplace that is safe for workers and visitors and outline the responsibilities of both the employer and employees in eliminating hazards.
3. Recruitment Policy
A recruitment policy expresses an organisation's commitment to attracting the best candidates while adhering to a fair and equitable hiring process.
4. Digital Policy
HR policies covering IT, internet, email and social media use state how employees should conduct themselves in the digital sphere. These policies help protect an organisation's security and reputation and are a vital component of dealing with issues like harassment and bullying.
5. Mobile Phone Policy
It's rare these days that an employee doesn't have their mobile phone in close proximity. That's why a policy is needed to draw the line between when you can and can't use your phone. Anything that's work related or an urgent personal matter can be deemed as acceptable. Mobile phone use for enjoyment, social media or anything that's unrelated to work should be prohibited. Mobile phone distractions can have serious implications on worker productivity and safety, notably in jobs that require machinery use. In saying this, it's important that your employees also understand the consequences of inappropriate phone use.
6. Alcohol and Drug Policy
Alcohol and drugs – including prescribed medications – can impact a person's performance at work. As Safe Work Australia makes clear, an alcohol and drug policy is particularly important in industries where a worker could kill or seriously injure themselves, another worker or a member of the public.
7. Discrimination, Bullying and Harassment Policy
A discrimination, bullying and harassment policy underpins any safe and healthy workplace. It should clearly define what constitutes discrimination, bullying and harassment. As well as outline expectations of behaviour, and provide impartial reporting mechanisms for staff. More information about workplace bullying and harassment is available at Safe Work Australia.
8. A Grievance Handling Policy
A grievance handling policy should state the employer's commitment to investigate complaints with impartiality and explain options for resolving issues between employees and/or managers.
9. Leave Policy
A leave policy will clearly outline types of leave available under the Fair Work Act and the organisation's own rules. It should also summarise the process that should be followed to access leave, including any documentation required such as a medical certificate.
10. Performance Management Policy
Performance management policies outlines how underperformance will be managed and the possible consequences of underperformance. "Being clear about what could happen can make it clear what the employee responsibilities are. It can also help prevent employees from feeling victimised if an issue does come up," states the Fair Work Ombudsman's webpage concerning managing performance and warnings.
11. Discipline and Termination Policy
A discipline and termination policy will help employers navigate complex issues around under-performance and misconduct and their consequences. So, this workplace policy should adhere to relevant legislation governing dismissal. As well as identifying what behaviours could lead to dismissal without warning, and detail procedures for disciplinary measures (including warnings), termination, redundancy, and any avenues for recourse. An employer should always seek legal advice before dismissing an employee for misconduct in the workplace.
12. Non-Smoking Policy
A non-smoking policy can have many benefits for the smokers themselves and everyone else in the workplace. It's important to consult both smoker and non-smoker employees before implementing this policy, so they can understand your reasoning behind it. Some of these reasons may include creating a healthier workplace environment for all employees, increasing employee productivity and reducing the likelihood of early retirements due to smoking-related health problems.
13. Flexible Work Arrangements Policy
The purpose of this policy is to outline the options that employees have for flexible working arrangements, and the obligations of employers to grant these requests. The most common policy option is down-scaling to part-time work or job sharing with another colleague. The legalities of your right to seek flexible work arrangements is also outlined by the Fair Work Ombudsman. Granting flexible arrangements that are legally acceptable can increase staff morale and productivity in the workplace.
14. Working From Home Policy
A working from home policy ties in with a flexible work arrangements policy. The need for such a policy has become more apparent since the COVID-19 pandemic, which has made working from home the new norm. Putting the pandemic aside as a reason to work from home, this policy will detail grounds for working remotely. For example, your kids may need supervision at home, making it impossible to physically go into the office for work. There are many productivity benefits that result from working at home.
15. Staff Social Functions Policy
Social workplace gatherings or annual events like Christmas parties can have the tendency to bubble over after a few glasses of champagne are consumed. Employers are responsible for anything that occurs at events which are organised by them or the company, including at external venues. This means that OH&S incidents, employee misconduct or harassment must be dealt with by the employer. A staff social functions policy can make employees understand that they're accountable to the same standards that apply to non-social events.   Employment Hero offers a range of workplace policy resources including templates. Request a demo today to learn more. [optin-monster-shortcode id="y6zkttfgcrrt4uwtnrnj"]