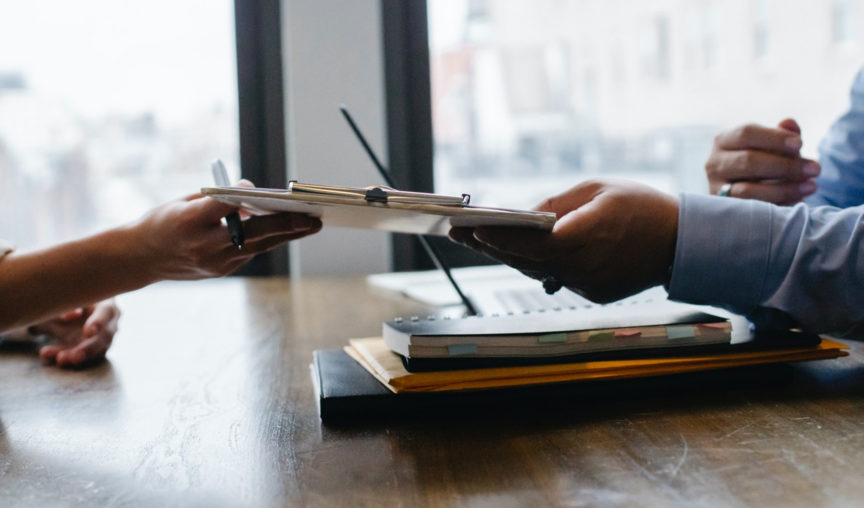 Ahh, the dreaded regulatory framework of all people managers, workplace policies and procedures. It can be really frustrating and downright time-consuming to try and keep up with all the legislation and compliance updates coming your way.
Maybe you love them, maybe you hate them, one thing's for sure, you can't live without them. So, why do we have policies and procedures in the workplace? Policies and procedures in the workplace are an essential component of people management for any business.
Firstly, they outline operating procedures and processes. Workplace policies also help articulate an organisation's mission and values and set the standard for employee behaviour and performance. Another question you may be asking, is what is the purpose of policies and procedures in the workplace?
Workplace policies and procedures help to provide is a decision-making framework to ensure integrity and fairness are adhered to when issues arise. As well as help minimise legal and safety risks for you and your business.
But remember, policies and procedures aren't interchangeable. A policy communicates the connection between a business' vision and values and its day to day operations. Workplace procedures explain specific action plans for employees when carrying out a policy. Workplace procedures are important because they tell your employees how to deal with a situation and when.
When should staff be provided with policies and procedures?
Updating and reviewing policies and procedures in the workplace is key to their success. Therefore regular training sessions with your employees are important to inform and remind them so that they can stay on track.
As a business, you could consider updating your policies and procedures even when you introduce things like new software or are noticing increased levels of stress in the workplace. Employees who are up to date with their policies and procedures can lead to stronger relationships in the workplace, and a better public reputation for your business.
Why do organisations have policies, procedures and standards?
Having a code of conduct or workplace policy won't automatically protect an organisation from an unfair dismissal case if an employee is fired. Workplace policies must be enforced appropriately. In cases of disciplinary action and termination of employment, the punishment must fit the crime.
Here are some real-world examples that highlight how important it is to make sure policies and procedures in the workplace are fair, in line with the law, and appropriately enforced.
Procedural Fairness
It's essential to stick to the policy and enforce it reasonably and fairly. The Fair Work Commission found that a cabinetry and hardware importer in Melbourne had unfairly fired one of its employees. This employee had been running her 'side hustle' – a scented candle company – while she was at work. The sales associate was fired without warning, with no opportunity to respond to her dismissal. The commissioner found that in the absence of serious misconduct, a written warning would have been more appropriate. The business subsequently agreed to reinstate the woman's employment.
Adhering to procedural fairness can protect an employer from legal liabilities.
In 2017, a Bechtel Constructions worker was sitting with colleagues in the construction site's mess hall. Another man, unknown to the worker, stole the cowboy hat he was wearing from his head. An altercation ensued, and the man who took the hat was summarily dismissed for punching his opponent in the face. The cowboy hat-wearing worker, who had 'chest-bumped' the aggressor, was also fired for serious misconduct after his employer found his actions had breached the company's code of conduct. This code of conduct required staff to avoid engaging in violent or anti-social behaviour at all times. When the worker appealed the decision, the Fair Work Commission upheld his dismissal, finding that the incident constituted serious misconduct and that the business had correctly followed procedures.
Legislation vs Workplace Policy
Relevant workplace laws take precedence over workplace policy. If an employee commits an act that is in breach of their employer's code of conduct, but is protected under law, there are grounds for an unfair dismissal claim. A number of high-profile cases illustrate this issue.
A marine scientist who was sacked for making disparaging comments about his workmates and employer, James Cook University, won an appeal for unfair dismissal. The court found that laws protecting intellectual freedom took precedence over the University's code of conduct. Angela Williamson launched a legal challenge against Cricket Australia after she was sacked for writing a series of critical tweets about the Tasmanian government and its abortion policy. Williamson claimed that she was fired for expressing a political opinion – not a sackable offence. After making national headlines, the matter was eventually settled out of court.
As these high-profile case studies show, it pays to make sure your business's workplace policies and procedures are up to scratch. Our Employment Hero HR software offers a range of workplace policy resources including contracts and templates. Our in-house employment lawyers keep all of this up to date so you can focus on what matters. Request a demo today to learn more.
The essential guide to HR compliance