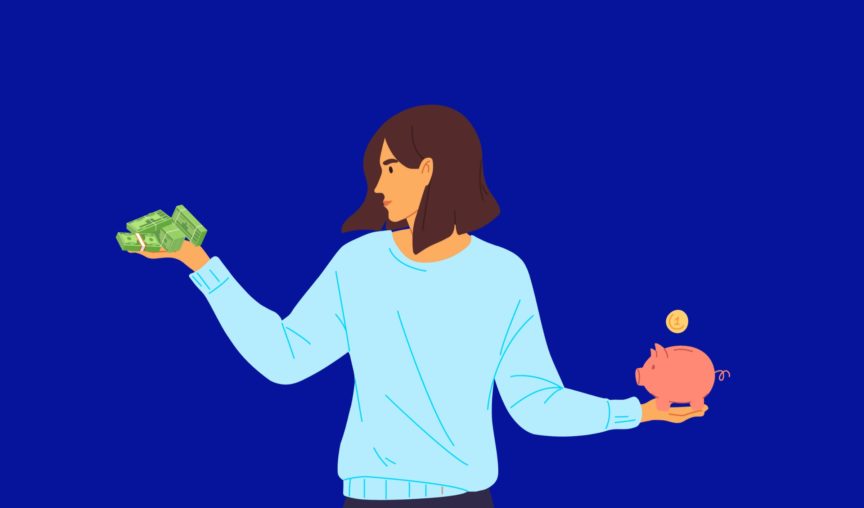 If you're working from home, you may as well get some juicy tax deductions for it.
With more and more offices closing their doors in light of COVID-19, you are probably working from home. Most of us are. Which means our tax returns might look a little different this year and you could claim certain costs associated with working from home. If you're looking for more information, you can view our COVID-19 resource hub here. The following tips aren't relevant if you are running a business from your home. Instead, this information is for those of us who usually work from an office but are currently working from home, either part-time or full-time. Before you start reading, remember you can't claim any deductions for expenses you are reimbursed for – this is tax fraud, and generally frowned upon by the ATO…
Set aside a workspace
The first question the ATO will ask is this: do you have a space in your home set aside for work? If you're just working from the kitchen table, that is not a specific workspace. On the other hand, if you have a spare room set aside for work or a home office, this counts as a workspace. If you can, try and create a specific workspace. Apart from the productivity benefits, it is the best way to keep track of work from home expenses and get the most out of the available tax deductions. If you don't have a specific workspace, that's okay. You can still claim some running expenses like work-related internet and phone use, plus the cost of office equipment and furniture as well as the depreciation in value of these items. However, you cannot claim occupancy expenses or the depreciation in value of household furniture or fittings. Plus, it's harder to calculate running expenses. This is the low-down from the ATO: "If you don't have a dedicated work area, your expenses for heating, cooling and electricity should be calculated by determining the actual cost of running each unit you used per hour and multiplying that by the hours you worked from home. The amount of the additional expense is generally small. This will particularly be so where there are other people using the area at the same time you are working. In those circumstances there is no additional cost for lighting, heating or cooling".
Immediate write-offs vs depreciation
When it comes to office equipment and furniture, you can claim both the depreciation in value of items you already own and the full cost of items specifically purchased. If you already own a desk, you can calculate the depreciation of value due to your use of it while working from home – and claim that expense. However, if you don't own a desk, you might need one. If you purchase one for the purpose of working from home, you can claim the entire cost of that as a tax deduction, as long as it is under $300. This is good news for those of us who suddenly find ourselves with a case of the working-from-home sore back. You can afford to invest in a decent home office set up, thanks to handy tax deductions. Just be sure you only claim essential purchases. We're pretty sure the ATO isn't going to be happy if you claim a 110-inch Ultra HDTV and matching Netflix subscription!
Exact costs v rate per hour
There are two ways of claiming your WFH costs. You can keep records of all costs and make the appropriate calculations. You'll need to keep track of your running expenses, working hours, expenditure costs and more. This is definitely the more labour intensive way to claim your WFH tax deductions but can prove to be marginally more profitable. The alternative is much simpler. As of 1 March 2020, you can opt for taking the per hour rate of 80 cents, as set by the ATO. This means you can claim a tax deduction of 80 cents per hour you spend working from home. This rate accounts for the average cost of office equipment and running costs. And just because we said it was simpler, it doesn't mean that it's easy. If you're not already keeping a record of your time and attendance (i.e. you're on a salary), you will need to do so. A diary entry would suffice, but do yourself a favour and record it digitally either in a virtual notepad or a spreadsheet (use a browser-based tool like Google Sheets so you don't lose your data).
Keep track
The fact is, whether you choose to claim the set rate or your exact costs, good record keeping is the best policy. You're better safe than sorry. And, when it comes to tax, safety means top-notch bookkeeping. If in doubt, don't throw that receipt out. Struggle to keep organised?
Use a credit or debit card for any purchases and take a photo of the receipt. Store these WFH receipts and records either on a hard drive or (preferably) on an online storage platform.

Spend a day getting sorted. Take the time to start those spreadsheets and do your research. Trust us, you don't want to be doing it come tax-time.

Ask for help. If you've got questions, reach out to your employer or an accountant.
What can I claim?
Everyone's tax situation is different. The exact WFH costs you can claim depend on your job, your working space and other factors. You'll need to do your own research to find out exactly what tax deductions you're eligible for. Here is a list of some costs which you might be able to claim:
The full cost of home office equipment, furniture and technology (up to $300)

The depreciation in value of home office equipment, furniture and technology

Work-related phone costs

Work-related internet costs

Stationery including USBs

Some electricity and gas costs

Cost of repairs to work equipment or spaces

Cleaning expenses for work spaces
Keep in mind that if you use items like computers or mobiles for both personal and work reasons, you will be required to provide a percentage of your usage—and you can only claim the work-related percentage!
Do your research
Working from home is all fun and games until it's tax time. If you're prepared, you could reap some tax benefits. If you're not, all you'll get is a headache. Spend some time researching what tax deductions you are eligible for. Keep your records as detailed and organised as possible, just in case you need them. In a nutshell? DO keep records of everything, including usage, costs, receipts, hours and more. DON'T claim anything reimbursed by your company or anything fraudulent. Fraud is bad. Very bad. Now you're equipped with the right information, you can sit back and enjoy the benefits of working from home. More flexible working hours – and of course, the fun and games of Zoom conference calls. All the while, you can clock up some tax deductions. Nothing in this article is intended to be financial, legal or investment advice and should not be construed or relied on as such. Before making any commitment of a financial nature you should seek advice from a qualified and registered financial or investment adviser. This information relied on sources believed to be reliable and accurate at the time of publication.