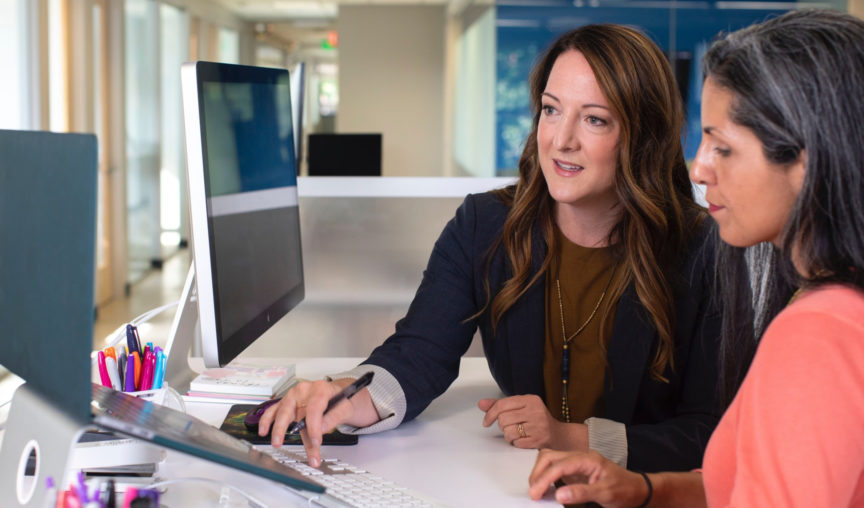 Are you still convinced that the hospitality business you work for is too small for a Human Resources Information System (HRIS)? Think about the hours you'd get back to work on strategic HR initiatives if only you had HR software. You could use your time more productively on employee engagement and experience initiatives if you didn't have to spend hours on onboarding paperwork, reconciling timesheets, and manually entering data from one spreadsheet to another. In this post, we discuss three major reasons why you should be considering HR software for your hospitality business in 2018, so you can free yourself of processing routine HR tasks.
3 reasons hospitality businesses need HR software
1. Onboarding
Onboarding is critical for turning new hires into valuable employees. But, without an HRIS you and your new recruits probably spend hours filling out and processing paperwork. It's a huge time drain with so many documents to create, complete, sign and scan. Old way: Using paper-based systems, there's a mountain of paperwork for you to prepare and print out, and for your new starter to complete. Everything from signing their letter of engagement, to acknowledging your code of conduct, and other workplace policies. Plus, there's the tax declaration and superannuation choice form for them to fill in, and for you to transpose into your systems. New way: Switching to a HRIS such as Employment Hero automates and digitises the whole process for you. This makes the whole onboarding experience fast, and fluid, and ensures your new hires aren't greeted with a stack on paperwork on their first day. Something that is a huge time drain can now be done in a matter of minutes, and all without printing a single sheet of paper. With new starters now responsible for inputting their personal information and super details, this also reduces human errors as you don't have to translate any hard to read handwriting. It's important to remember, the onboarding process is your first opportunity to engage employees and help them get used to your company culture and expectations. Don't make the mistake on making onboarding just about the paperwork.
Simple, simple, simple
With HR software, new hires complete all the HR forms online, and are able to view and acknowledge workplace policies. All employee information, including their initial application form, now resides in one centralised location that you can access at any time. It also means that all your new starters get the paperwork completed at their own convenience, allowing them to spend their first day at your company in a more productive and engaging way.
Learn from others
Using HR software like Employment Hero is a boon for any hospitality company that depends on a large quota of overseas workers or students and thus has a high degree of turnover. In fact, leading hospitality company, Stedmans, completely transformed its onboarding procedure with Employment Hero. With a fast and digital new process replacing their traditional paper-based forms, the company has freed up between 80-100 hours each month to focus on more value-adding activities. Read more about how Stedmans did this with Employment Hero.
2. Spreadsheets
Ifyouarestill usingspreadsheets for HR management and scheduling shifts for your staff, and are finding you're spending far too much time pushing paperwork, thenyou're more than ready for a HR software.Spreadsheets are just fine when you're managing just a handful of people, but once the business starts to grow and employee numbers increase, spreadsheets have the potential to land you in all sorts of trouble. Security: Firstly, a spreadsheet housed on your PC, and emailed back on forth doesn't offer the level of data security you really should have in place to protect confidential information. At the same time with a spreadsheet, you don't have the ability to restrict access to any individual cell, or sheet. At best, you may have a password to control access to the entire workbook, and that workbook relies on the security of the share drive that it's on to prevent access. Fit for purpose: Secondly, spreadsheets were not purpose-designed to manage HR data. It's difficult to change the view of the worksheet if you want to look at data in another way. And making modifications can be extremely painful. Double-handling: In addition, if you're probably juggling a number of different spreadsheets for different requirements like tracking annual leave, absenteeism, and employee certifications and expirations for the Responsible Serving of Alcohol. This means you're probably having to input the same information multiple times, and having to duplicate the effort to keep it consistent and up to date. Compare this to the ease of using HRIS software. As we pointed out in a previous post, a HRIS automates traditional HR tasks, meaning there's no need to waste time on double-handling data, and no doubling-up on administrative processes all of which minimises the potential for human error. You can see at a glance when any certifications need to be renewed. And security wise, HR software offers advanced encryption and secure servers to keep your data safe. All-in-one HRIS technologyis designed to save you a huge amount of time across a range of HR functions. Everything from onboarding, scheduling shifts, processing payroll to administering benefits is streamlined and fully in sync from the same database. And as all your data resides on the one platform, you can run real-time reports to track performance goals on an ongoing basis. Providing one central place where all HR information is safely stored, there's no need to keep multiple sets of the same data. There's also no need for file transfers or data reconciliation.
3. Analytics
Data, they say is the new oil. But unlike other precious resources, data is abundant. It's growing infinitely, not diminishing rapidly. Which is why analytical tools are so important. With HR software you can run reporting on all areas of your HR data and use analytics to eke out patterns of behaviour, or spot trends, all of which allows you to make more informed decisions on how best to deploy your most valuable resources. With traditional systems, you may have your hands full of data, but no simple way of analysing it to deliver meaningful insights you need.
Get the right HR tech tools for your hospitality business
If you've recognised that you need HR software right now, but are concerned about the cost, don't be. Today's cloud-based HR software systems typically offer subscription-based monthly pricing, with no capital outlay. Employment Hero is available through a per employee pricing structure which means you only pay a fee for each employee in your business. For smaller businesses, this structure can be highly beneficial as you have full access to all the HR functionality – but because of your size, it's highly affordable.
Request a demo
Take advantage of our technology to automate your HR tasks and deliver big efficiencies. Request a demo and see for yourself how using HR software will be a big plus for your business during a hiring boom, for day-to-day people management, and for freeing you up to focus on employee engagement initiatives that put your people first.
Employment Hero is Australia's first all-in-one cloud HRIS offering a comprehensive HR software, payroll system, and employee benefits platform in one easy solution. Trusted by Australian businesses, Employment Hero is about making rostering, onboarding, performance management, time tracking, payroll, and award interpretation a snap. Employment Hero's HRIS also integrates with Xero, MYOB, KeyPay, and Accountright Live. Stop wasting time with spreadsheets, and request a demo today.