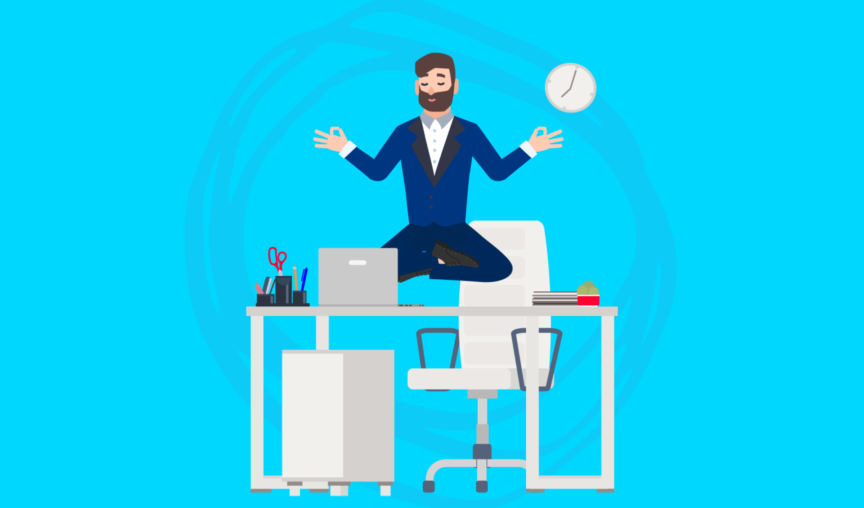 Mental health is a billion-dollar issue in Australian workplaces. We look at why it's so important.
Mental health is a huge workplace issue that should be top of mind for managers and leaders across all industries. Why? Because investing in mental health is a win-win for organisations – as Virgin CEO Richard Branson says, "happy employees, happy customers, happy investors." Mental health conditions are common and, when left untreated, expensive. According to the Australian Institute of Health and Welfare , 45 per cent of Australians between the ages of 16 and 85 will experience a mental health condition in their lifetime. On average, unhealthy mental health conditions cost Australian workplaces $3,200 per employee suffering with mental illness, and up to $5,600 for employees suffering with a more severe case. According to the Workplace Mental Health Institute, a survey of over 5,000 employees found that 25% of employees took time off each year for stress related purposes. In addition to this, an employee suffering from depression takes 3-4 days off each month. According to Safe Work Australia, 91 per cent of workers' compensation claims involving a mental health condition were linked to work-related stress or mental stress between 2010-11 and 2014-15. The occupations with the highest rates of workers' compensation claims for mental health issues were train and tram drivers. As well aspolice, Indigenous health workers, prison officers and ambulance officers and paramedics. The most common sources of stress were work-related pressure (31%), harassment and bullying (27%) and exposure to violence (14%). Workplace bullying, defined as "repeated and unreasonable behaviour directed towards an employee or group of employees that creates a risk to health and safety", is a risk factor for anxiety, depression and suicide. Bullying alone, costs Australian organisations between $6 billion and $36 billion every year through absenteeism and reduced productivity.
Investing in mental health
It clearly makes good business sense for employers to create a mentally healthy workplace for workers. Analysis by PricewaterhouseCoopers found that the return on investment (ROI) on investment in mental health was 2.3 – so for every dollar an organisation spends on creating a mentally healthy workplace, it gains on average $2.30 in benefits. Employers also have specific legal requirements regarding mental health in the workplace. Under the national Disability Discrimination Act, an employer must make reasonable adjustments for an employee who has a mental health condition. As long as they can still perform the core requirements of the job. Employers must also prevent harassment of an employee who has a mental health condition. Workplace health and safety regulations also require employers to ensure the safety of their employees, which means protecting staff from psychological as well as physical risks. At the same time, workers have a responsibility to take care of their health and safety. Not to jeopardise the health and safety of others. Mental health is something the broader community strongly cares about. According to the State of Workplace Mental Health in Australia report, ninety percent of employees believe mentally healthy workplaces are important. But only five in ten think their workplace is mentally healthy.
What does a mentally healthy workplace look like?
According to the Heads Up website, a mentally healthy workplace has a positive work culture, manages stress and other health risks, supports people with a mental health condition, and has a zero-tolerance approach to discrimination. The State of Workplace Mental Health in Australia states that: "A mentally healthy workplace is one that protects and promotes mental health and empowers people to seek help for depression and anxiety, for the benefit of the individual, organisation and community." It's vital that leaders and senior management talk about how they value mental health in the workplace. As well as implement policies that demonstrate their commitment to the issue. Whether it's offering flexible conditions, providing counselling and training in mental health or minimising overtime. Read more about healthy workplaces at the Heads Up website.