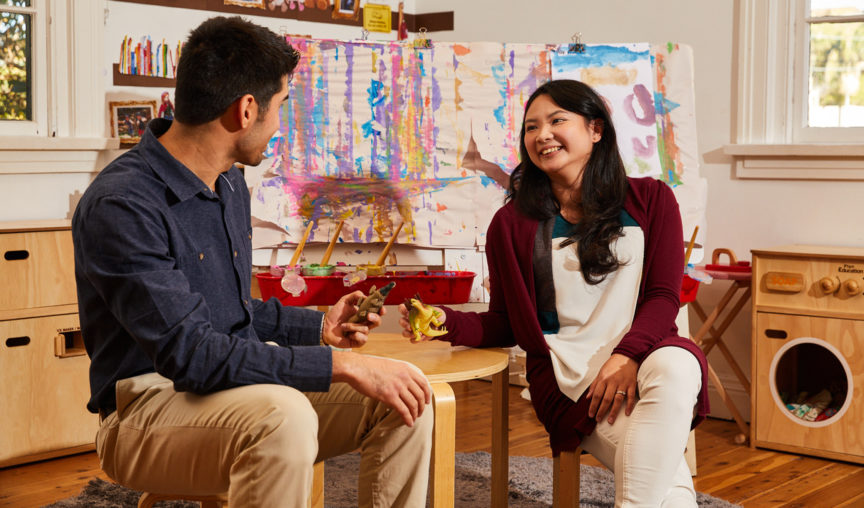 Employment Hero's users can access discounts on private health insurance through My Benefits. If you're in the market for a new provider,check out the savings you can get through Employment Hero.
Just how much is my health worth? Let's talk insurance.
Upon turning eighteen, everyone should be given some kind of 'how to be responsible adult' booklet. But we're not; we just have to work it out along the way. One of those big scary grown up questions is: do I get private health insurance? There's no black and white answer on this. It's up to you. Today, we're going to share some basic principles to think through. In our opinion, your health is worth a whole lot and for many people private healthcare is a great idea. But no-one is going to make you take a policy out. So, let's get down to the nitty gritty.
Are Australians required to have it?
No. Private health insurance is optional. Medicare is a universal healthcare system which means anyone can access healthcare. It's funded by public taxes. Many countries aren't fortunate enough to have a system like this. Medicare is an amazing resource – and helps millions of Aussies get the care they need, every year. And yet, almost half of Australians choose to pay for private insurance. Why is that?
1. Choice
Private health insurance gives you choice. Those who choose to go private can access additional healthcare services, without footing big bills. Optometry, psychology, physiotherapy, nutrition, dentistry and more; many of these services are too expensive to access regularly without the subsidies of private health insurance. What's more, private insurance gives you more choice about where you receive healthcare. You can choose which hospital you go to and which specialists you see. This is one big benefit of health insurance.
2. Shorter queues
Public healthcare puts those in the most need at the front of the queue, as it should. However, even if your life is not in danger, if you're in pain – you may not want to wait around for care. Private health insurance helps you 'cut the queue' by giving you access to private care. Private hospitals often have shorter queues for things such as non-urgent surgery and specialist consultations. Convenience is part of what you're paying for when you elect to have private healthcare.
3. Take one for the team
The public healthcare system is pretty busy. There are many Australians who simply can't afford private healthcare. Some who can afford this extra cost, choose to use private health insurance to lighten the burden on the public healthcare system. If I'm not waiting in the queue, someone else may get to the front faster. So, I could choose to take myself out of that queue and use the private healthcare system instead.
4. Tax benefits
If you earn more than $90,000 per year and don't have private health insurance, you'll pay more in your tax – because of the Medicare levy surcharge. So, in order to avoid these extra costs and take advantage of the tax benefits, many people opt for private healthcare. Your income, among other factors, will determine whether this is a sensible financial decision.
What happens if I don't have private health insurance?
Every Australian has access to healthcare. If you don't have private health insurance, you will still be cared for in the public healthcare system. Hospitals, GPs, mental health care and many more services are freely available without being privatised. However you run the risk of waiting slightly longer to access non-urgent healthcare. You might need to save up for non-essential procedures or services. You may also get charged the Medicare levy surcharge. But, you'll get the essential care you need. If you can't afford private health insurance, our universal healthcare system will protect you.
Weighing it up
Essentially, if you can afford it – private healthcare is an excellent use of your money. What could be more important than your health?Private health insurance means you can get the best care exactly when you need it. You'll have more choice when it comes to healthcare services and providers. You can help alleviate the burden on the public system, leaving more room for those who really need it. Plus, there's lots of extra benefits on the side. Lots of insurance providers offer juicy incentives and discounts on a range of services and products. When push comes to shove, you don't need health private insurance. But, if you can, you probably should have it. You're unlikely to regret it. Employment Hero's users can access discounts on private health insurance through My Benefits. If you're in the market for a new provider, check out the savings you can get through Employment Hero. This article does not seek to provide official legal, financial or health advice. All information is general in nature and decisions about private healthcare should be made on a case by case basis.