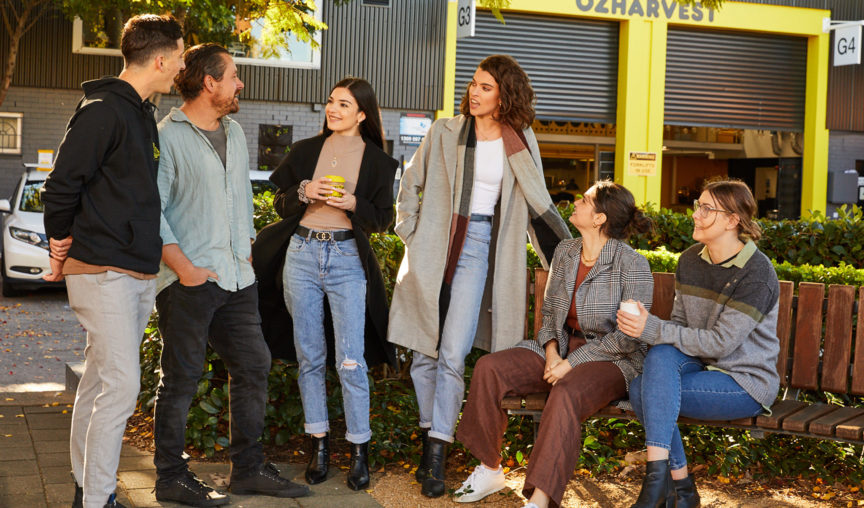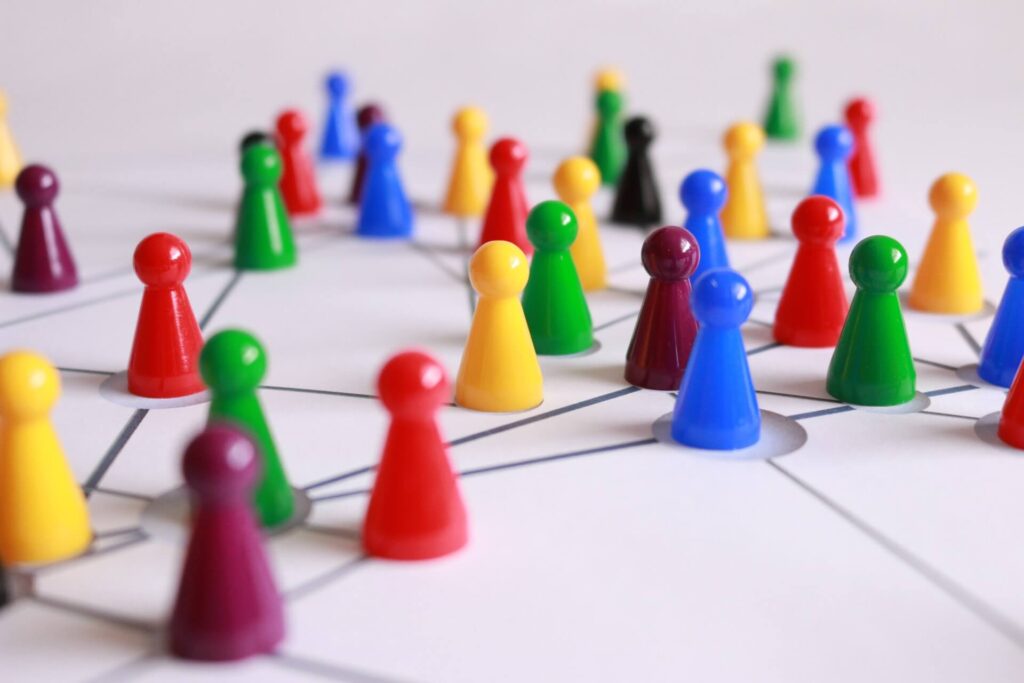 Trying to grow your new business? Expanding your circle – whether personally or professionally – can be extremely daunting. It's hard to meet people; harder still to make a valuable connection. Don't even get us started on small talk! We get it. However, for many entrepreneurs, business success can be directly attributed to the strong network connections they were able to make along the way. There's also something kind of comforting about meeting people who are going through the same daily struggles as you.
As a small business owner, you're no stranger to feeling lonely. Perhaps no one in your current network understands just how much work goes into running your business. It's tough out there! Business networking events help you find your people, and in those relationships, new opportunities.
Expand your Network, Grow your Business
Much more than an opportunity to collect business cards, networking is a powerful way to grow your business and personal brand. It's a chance to;
Meet potential partners, investors, staff, suppliers, customers and mentors
Generate new sales leads and referrals
Learn from the best (and their mistakes)
Keep up to date with the latest industry trends and technologies
Bounce ideas and workshop issues with a group of peers
Connect with influential individuals you otherwise wouldn't have the chance to meet
Make friends in your business circle
In short, business networking opens doors. The more effort you put into meeting new people, the more success you will have. Keep in mind that other business owners are attending networking events with the same goal in mind – to make new connections with like-minded people. Hold your head high and walk in with the intent of putting yourself and your business out there. You've got this!
Network like a Pro
Business networking is a skill that takes intent to master. Often, the hardest part is getting started. The best thing you can do is get out of your comfort zone and give yourself the opportunity to practice, practice, practice. Here's what we suggest:
Make a start now. You don't need to wait for an organised networking event to get the ball rolling. Reach out to family, friends, ex-colleagues and your current business partners; ask them for coffee or catch up over Zoom. Practicing networking with people you already know will help build your confidence. Better still, you may uncover opportunities that have been under your nose the whole time. Starting now is about building genuine relationships with your current network, no matter how small or close to home.
Be human. The key to being memorable is passion and authenticity, which means you need to be yourself. Remember, it may be professional, but you're making mates out there. Arm yourself with conversation starters that showcase your personality; light-hearted anecdotes will serve you far better than a rehearsed elevator pitch. Avoid over using buzzwords and technical jargon, ask questions that make for interesting answers and listen. Everyone loves to talk about themselves, so let your new connection wax lyrical about their own business venture. They'll love you for it.
Set realistic expectations. In other words, don't set yourself up for failure! First, go easy on yourself. No matter how much preparation you've made, it's likely you'll still feel a little awkward and go off script. Soon enough you'll take it all in your stride, but for now, it's perfectly normal to feel that way. Second, it's tempting to expect an immediate and overt result; a swag of genuine connections, a cutting-edge supplier or a keen investor. In reality, this sort of takeout is highly unlikely and requires time. Networking is a process; meeting a new prospect is the first step. You may not reap the benefits of that meeting until much later.
Follow up. Again, business networking is a process. A lot of work and effort goes into making new connections; more work and effort goes into building and maintaining those connections. Being busy is not an excuse to drop the ball. In fact, you should make and prioritise time to follow up with the people you've met. Reference something you spoke about for a personal touch; a shared interest or a book recommendation. Want to really stand out? Bring people together! If you managed to meet more than one person, suggest you all meet up for lunch or attend another event together.
Network often. Great opportunities rarely wait, so getting out to meet new people on a regular basis will ensure you and your business are always on the front foot. Networking is also a powerful way to keep up to date with new trends, emerging technologies and industry case studies.
Try to go solo. The whole purpose of business networking is to meet new people. If you take a friend or family member, chances are you'll gravitate to the corner of the room. It may seem easier to attend with a plus one, but it certainly won't be as beneficial for you. Try to push yourself out of your comfort zone by attending an event by yourself and see how many people you meet. Feeling brave? Gain a new perspective by speaking with people dissimilar to yourself. Just make sure you remember each person. Rudely forgetting a name can ruin a connection.
Stay polite. Make sure to minimise awkward moments and avoid leaving bad impressions. Eat beforehand to allow you to maintain conversation and have your hands free for exchanging handshakes and business cards. Also, avoid alcohol as much as possible. While a drink or two is fine, the last thing you want is being remembered for your consumption rather than your business.
Where to Find Business Networking Opportunities
There are plenty of networking opportunities out there, but many cater to individuals looking for job opportunities and career advice. As a small business owner, these may not be quite right for you. Instead, look for events or platforms that support business to business (B2B) connections, or those tailored to your specific industry. Below are a few places to start your research:
Popular websites such as Eventbrite, Meetup, BforB or Women's Network each host a variety of events, from workshops to speed networking in most major Australian cities.
Social networking on platforms like LinkedIn enables you to hear about upcoming events from mutual connections or business profiles. Virtually networking on LinkedIn can also help grow your contacts folder.
Industry-leading corporates often host traditional and digital networking events that pack a punch. Google the big players in your field and sign up to their events e-newsletter.
Shared coworking spaces like Two Space offer plenty of perks to start-ups and SMBs, including a variety of networking opportunities from yoga classes to panel discussions.
Blogs like Techcrunch or Flying Solo are not only a great way to stay up to date with industry news, but also upcoming events suited to your industry or business specialty.
It's Not What You Know, But Who You Know
Again, networking should play an active role in your business growth strategy. A fantastic way to connect with influential, entrepreneurial and like-minded people you wouldn't normally have the chance to meet, business networking will open doors you didn't know existed. No doubt you'll feel awkward to start – that's completely normal – but it'll be worth it, we promise.
The best thing you can do is start. Jump on LinkedIn, subscribe to an industry blog for event listings or ask your local coworking space what they have on. The key is consistency. Put yourself and your business out there; be authentic, genuine and follow up. A little time and effort on your part to nurture relationships with the right people, can give your business a very real competitive edge. After all, it's not what you know, but who you know.