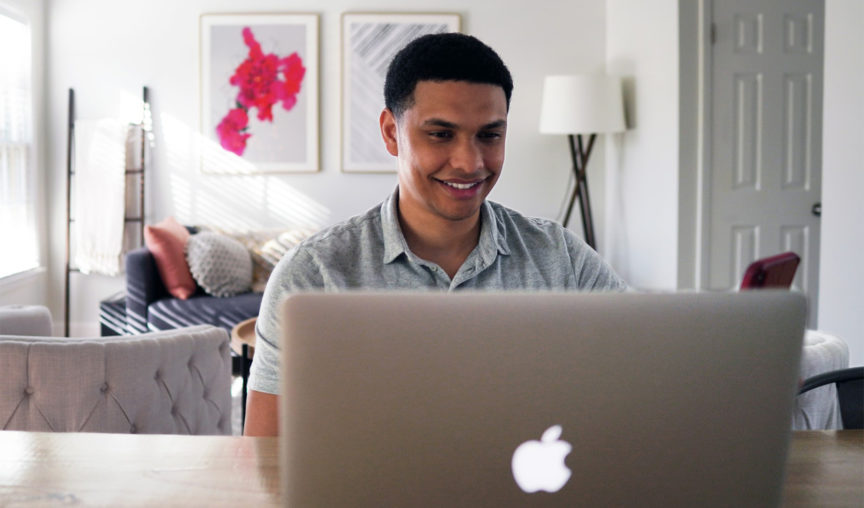 You don't have to tell a business owner how important having a great team is. They know that having a talented, skilled and motivated team gives them the best chance of success. Alternatively, even if your product or service is genius, it's not likely to go far without the right people behind it. So what do you do if you can't find the right people to give your business the backing it deserves? Maybe there's a skills shortage in your area, or you're struggling to get the right volume of candidates. Whatever challenge you're currently facing, one thing is for sure -it's difficult to find and hire great people right now. Let's face it – recruitment is tough post-pandemic. The March 2021 Recruitment Difficulty Rate in Australia is 49%, up 11% from the previous month. The race for talent is red hot. But what if you had a shortcut to great candidates? What if you had a world of talent at your fingertips? You might think that having a distributed team might seem like an option that's only available to big businesses with mighty resources. Think again.
What is a distributed team?
In the simplest terms, a distributed team is a business's workforce that is situated in a range of locations. These teams may take any number of forms; maybe they work for a company that has a headquarters in a certain location with some staff working remotely, maybe there isn't a HQ and the whole team works from home offices in different locations. Team members might work locally, interstate or abroad. There's no rules when it comes to a distributed team, which makes them such an amazing prospect for businesses. Moving away from the frustrating limitations of traditional work, a distributed team can open up your company to a world of opportunities (pardon the pun). Even though this is an exciting prospect, most small businesses owners write-off distributed teams due to their perceived difficulty. But we're here to squash those perceptions and tell you that it's easier than ever before to create a distributed team.
What are some general misconceptions about distributed teams?
What you know about distributed work is wrong, there – we said it. There are a lot of misconceptions when it comes to the challenges of having a distributed team, and these incorrect assumptions are holding businesses back from finding amazing talent. We want all businesses to reap the benefits of distributed teams, so let's break down some of the most common myths around this workforce style.
Different time zones make working as a team too hard
When you think about international team members, your brain might immediately flick to time zone differences. It's true, time zones do need to be factored in, but they should be factored in for the positive. By hiring a team in geographically distributed time zones you can create a 24 hour business. While your local team clocks off, your international team can help field customer queries, progress projects and find solutions for challenges. Your local team won't be waking up to a mountain of out-of-hours enquiries, as they've been answered and completed by your international team. This can keep the cogs in your business turning at all hours of the day.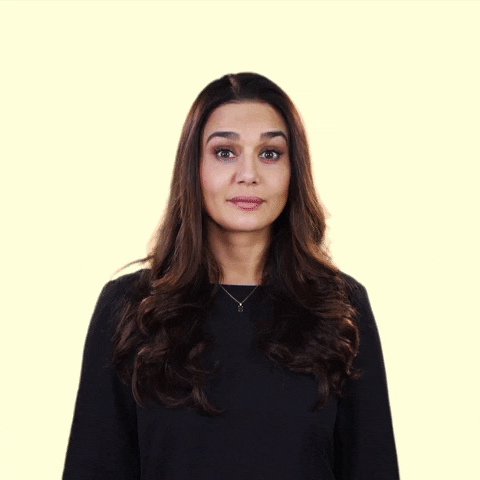 Time zones can also work in your favour if your business operates outside conventional working hours. Say you run a music venue – instead of working during the day with administrative or marketing staff, they could work to your schedule in their time zone. Collaborative work can easily work with a little bit of forward planning. Technology is your best friend here. Using web-based time zone communication tools like World Time Buddy will allow you to load your favourite time zones and easily match times that work best for your distributed team.
Hiring people overseas and complying with local laws is too difficult and risky
No international employment law knowledge? No problem! Let's be real here – no small business is going to have an employment law team ready to decipher international hiring regulation in each country, ensure compliance, or set up separate entities in other countries. But that doesn't mean that they should miss out on the benefits of hiring internationally. A Professional Employer Organisation (PEO) is the answer. A PEO acts as a co-employer that manages your employee's payroll, employment contracts and HR in accordance with laws local to their country. A PEO makes it easy to add great international talent to your team without any of the complicated paperwork or risk.
Physical businesses can't hire overseas employees
Remember the music venue owner we spoke about earlier? You probably wouldn't think they could run an effective distributed team. When we think about physical businesses like hospitality venues, retail or farming, you wouldn't associate that with remote workers. After all, it's hard to serve a drink from thousands of kilometres away. But you can hire amazing people from overseas to support your core workforce. Think administrative assistant, digital marketer, graphic designer, accountant or even e-commerce assistant if you want to grow in that space. Forget tacking on an office space to the cupboard at the back of your shop, these workers can support you from afar.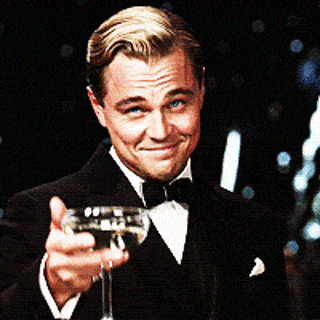 Here's lookin' at you.
Managing company culture is too challenging
Sure, company culture has often revolved around things like a buzzy office environment, run-ins in the break room, going to a bar after work and team dinners. Just because it's not possible to do those things every week with a distributed team, doesn't mean there aren't some great digital alternatives. Just look at how connected the world was able to stay through 2020 (we're all pro's at this now). And there's no reason you can't hold local meet-ups or fly everyone for a get-together every quarter. From remote team building games (find 39 right here), sharing life announcements, personalising communication profiles and virtual hang out sessions – there's plenty of ideas to keep your team culture thriving. And if you needed any more, here's 9 activities to improve company culture when working from home.
You'll struggle to stay aligned on team goals
All leaders want to make sure that their team is aligned on business objectives. Without a proper understanding of what's required of them, teams can become disengaged and even worse – lose valuable time on tasks that are not important to the business. Of course, team goals and misunderstandings can happen whether you're distributed or working together in the office. But to make sure that your distributed team can stay connected and work together towards the next essential goal, there are some great goal-setting frameworks to follow. Our favourite? Objectives and Key Results (OKRs). OKRs are used at companies like Deloitte, Asana, Netflix and Salesforce – but you don't have to be a big business to reap their benefits. OKRs consists of an Objective, which defines a big goal to be achieved (the 'what' or 'where do we want to go'), and up to 5 Key Results, which measure progress towards the objective ('how do we know we're making progress?'). OKRs are created top-down and bottom-up. The only top-down OKRs should be your company level OKRs and include your BHAG (Big Hairy Audacious Goal). From there it's up to each person and / or team to establish their employee OKRs together. This gives your employees the opportunity to have a say in how they, in their role, will help to achieve the company OKRs They are also designed to be publicly seen and set for everyone inside the business. This means all employees, wherever they are located, know what is expected of them. This transparency helps to cultivate a culture of trust in each other and team spirit. 💡 A unique feature on the Employment Hero platform, see your personal, team and company goals and their corresponding process from our mobile app. It's user friendly, you can tailor your ORKs to meet your business' needs and you can easily track progress on your whole team's goals. Your entire company goals are aligned and visible to everyone in the team.
It's hard to find employees overseas
When you're looking to hire new employees, many hiring managers can become set in their methods. We get it, it's a time consuming process and we want to take as few steps as possible. The thing is, once you identify a few key job boards, adjust the geo-settings on your job posts, run some social media ads to a multi-country audience and use your employee networks – your candidate pool is going to be wildly larger. In other words, the effort is 100% worth it. 💡 Check out our guide to hiring your first international employee. If you're using software like an Applicant Tracking System (ATS), this process can become even more simple. The system is integrated with popular job boards, so you can post several ads at the click of a button. Your candidate management is also made easy, allowing you to track candidates, build a shortlist and keep your interview feedback on one singular platform. The ATS automates all of those time-consuming recruitment tasks that slow you down. Looking for some tailored advice for different roles? Sales and tech are two of the most in-demand areas for employees, so we've put together these guides for finding and hiring the best talent overseas. 💻 Overseas tech talent guide 💳 Overseas sales talent guide
International hiring is too costly
So you know that you can find and hire a distributed team, you know that a PEO can help with international compliance and employment and you know that a great company culture transcends offices. What's the last myth left to bust? Let's talk about money. Our PEO Global Teams can help you create your dream team. On average, it's around 60% cheaper to use a solution like Global Teams as it is to set up an entity in a new market, so it's definitely the cost-effective way to access the global talent pool.