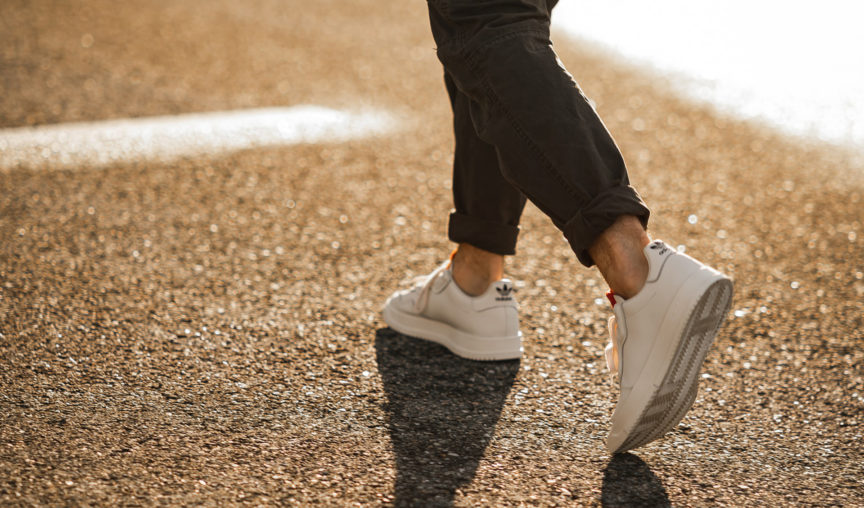 Our health relies on an active lifestyle – but what makes 10,000 steps the magic number?
Thanks to initiatives like the 10,000 Steps program, an online physical activity challenge, and Steptember, an annual cerebral palsy fundraiser, more and more of us have donned fitness trackers to count our steps.
The target we're all trying to hit is 10,0000 – but why is 10,000 the magic number?
The number originated in Japan in the 1960s. A research team led by Dr Yoshiro Hatano set out a movement to encourage Japanese people to be more active. At the time, the average Japanese person completed just 4,000 steps a day. Dr Hatano calculated that walking 10,000 steps would burn an extra 500 calories. In the lead-up to the 1964 Tokyo Olympic Games, a Japanese company seized on Dr Hatano's research. They used it to market a new pedometer, Manpo-kei, which translates as '10,000 step meter'. Until recently, the idea that walking 10,000 steps a day is all we need to do to be healthy has been untested by science. Professional myth buster and documentary maker Dr Michael Mosley decided to test whether the 10,000 steps theory. In The Truth About Getting Fit, Dr Mosley and Professor Rob Copeland from Sheffield Hallam University compared the benefits of walking 10,000 steps and 'Active 10', a regime made up of three brisk 10 minute walks a day. The results were surprising. The Active 10 group did 30 per cent more moderate to vigorous physical activity in less time. By Dr Mosley's measure, Active 10 was more effective. "Three short brisk walks were easier to fit into the day and better for health," Dr Mosley writes in an article for the BBC.
But what happens if you increase the target beyond 10,000 steps?
Studies based on the health of hunter gatherers in the Tanzanian savannah found that 15,000 steps per day would give you the maximum health boost. The Department of Health stated that being 'physically inactive' refers to not doing enough physical activity, whereas "sedentary behaviour is associated with poorer health outcomes, including an increased risk of type 2 diabetes", when distinguishing the difference between sedentary behaviour and someone being physically inactive. The argument about whether to do 10,000 or 15,000 steps is largely an academic one. The data shows that most Australians don't do enough physical activity to stay healthy. Barely one in five of us hits the 10,000 step target each day, while just 48 per cent do the amount of physical activity recommended in the Australian Physical Activity and Sedentary Behaviour Guidelines (at least 150 minutes over 5 sessions each week). If 10,000 (or 15,000) steps sounds like an insurmountable challenge, try the Active 10 program. It shows it's possible to improve your health and reduce your risk of developing chronic health conditions by doing a small amount of exercise everyday. Instead of using a fitness tracker to measure your steps, incorporate a series of brisk walks into your day. For example, during your commute or on your lunch break. If you want to step it up a notch, try HIIT (high intensity interval training). It is an exercise strategy that increases cardiovascular fitness and strength in workouts that are usually 30 minutes or less.