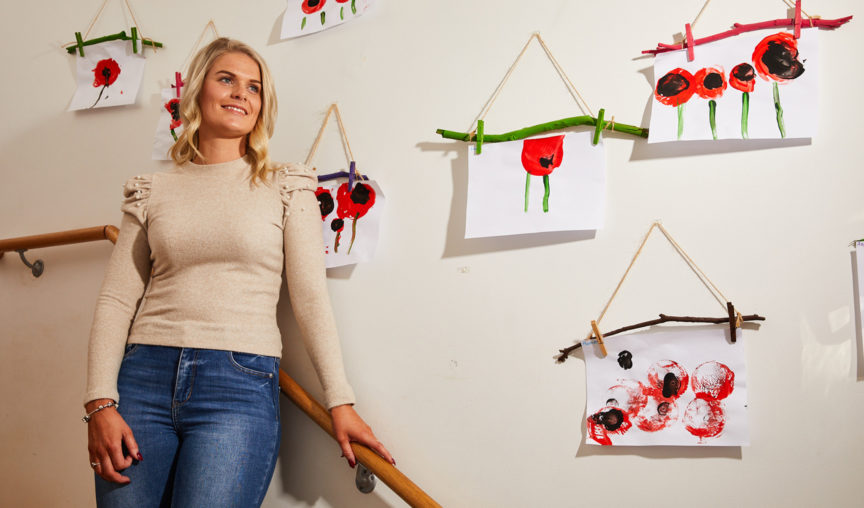 There's no teaser here – all businesses need some kind of insurance to protect your operations, customers and income. The difficulty is knowing which policy is right for your industry, business type and size. Some insurances are mandatory, while others are nice-to-have. Then there's the question of risk – not all businesses face the same level of risk, nor have the same risk appetite! If you're like most business owners, not only will you be keen to protect your livelihood and assets from adversity, but you'll be equally as anxious about paying too much in premiums. Let's break it down. Here we take a look at what exactly business insurance is, the different policies available to Australian companies and how you can get started. By the time you finish reading, you'll know which insurance is most suitable for your business. Nailed it!
What is business insurance?
Like all forms of insurance, business insurance helps you manage risk and uncertainty. It protects the things you need to stay in business; from your machinery and employees to your premises and stock. The right insurance will reduce your risk exposure and provide financial support when you need it most. For example, would you struggle to keep your business afloat if a fire destroyed all the stock in your warehouse? That's where your business insurance comes in. Business insurance comes in all shapes and sizes and can be customised to suit your needs. Sole traders, small businesses, professional services and large enterprises—you all need to have appropriate insurance to protect what matters most.Before you can choose a policy, you'll need to understand what they cover and what your business needs to keep operating.
Essential business insurance
These are the no-getting-around-it policies that most Australian businesses are legally required to have. These being workers' compensation and compulsory third party (CTP) insurance.
Workers' compensation
Worker's compensation is compulsory if you have employees. It protects your staff against financial difficulties if they get sick or have an accident at work. It also provides them with first aid, compensation and a return to work rehabilitation plan. Each state and territory has its own workers' compensation policy, so check up on what's relevant for your business using the links here:
Third party insurance
Whether you have one ute or a fleet of company vehicles, third party cover is essential. It protects you in the event of claims made against you for personal injury involving your car. You'll need to have this type of insurance to register and operate a vehicle. Here are some optional motor insurance policies that you might also want to consider, such as property or vehicle damage, comprehensive and third party fire and theft. Take a look at the CTP requirements, which differ for each state and territory.
Public liability insurance
While this isn't a statutory requirement, some trades will have clauses in their contract agreements that make it an essential policy. Public liability insurance covers you for legal and compensation costs owed if you're liable for death, injury, loss or negligence. If you have any interaction with the public, you should get covered for public liability. Things that may seem inconsequential like a customer tripping in your business premises or your food making someone sick can cause severe injury or illness. This can have grave financial consequences for your business. There are slightly different requirements and recommendations, so check the industry specific information here.
More types of liability insurance
Professional liability insurance
This protects you from legal action from a customer who made a loss resulting from your advice or service. This can be important for accountants or estate agents, and others that provide professional services.
Management liability insurance
If a manager or director of your business causes loss through unethical or illegal practices, this insurance will cover your assets. There are many levels of cover available including; cover for directors' and trustees' liability, cyber and privacy liability, employment practices and more. This can get quite complicated, so it's important you talk to your insurer about what might be suitable for your business.
Product liability insurance
Whether your business supplies, delivers or sells goods, you'll need to protect yourself if those goods cause injury, property damage, emotional distress or death. You can find out more about product liability on the Australian Competition and Consumer Commission website.
Stock, products and asset insurance
If your business assets, property and stock are business critical, you'll want to consider some of these options;
Building and contents covers your building, contents and stock against events like fire, storms and explosions.

Burglary insurance—a worthwhile option for many businesses. Theft insurance covers you against loss or damage to your stock and contents. It's useful if you have retail premises or unstaffed property.

Deterioration of stock covers your business if refrigerated or frozen stock rots.

Goods in transit covers the products you buy, sell or use in your business.

Machinery breakdown insurance protects your business when mechanical and electrical machinery breaks down.
Technology and cybercrime insurance
This is a growing need for this among businesses today, as technology plays a part in almost every corner of every industry. Types of cover include;
Electronic equipment insurance—protecting your items from theft and damage.

Cyber liability insurance protects your business against cybercrime—a growing problem across the world.
Business interruption insurance
There's always the possibility that your business may suffer a loss from operational interruptions caused by fire or flood, among other causes. This insurance will cover your cash flow and ongoing payment obligations—things like rent and utilities. This can be a useful lifeline when things don't go to plan.
Customised insurance needs
If your business has a unique need, as is often the case in hospitality, some trades and commercial building, then you might find it harder to get the right insurance from major insurers. In this case, you'll need to do a bit more research. Likewise, general business insurance doesn't cover personal, life and health insurance, or loss of income. So you might want to consider additional cover for things like;
Income protection or disability insurance

Life insurance

Total and permanent disability insurance

Trauma insurance
Chat with a broker that understands your business and personal needs, so you don't leave any aspect of your business open to risk.
Where should you get started?
Do your research. Make sure you check with industry specific legislation or obligations and look for insurance packages that are tailored to your industry's needs. An insurance package can be a more cost-effective way to get covered than multiple policies. Don't forget to check if you can claim tax credits for the GST on your insurance costs. Alternatively, you may prefer to meet with a licensed broker who can find the right policies for your business. They can provide you with strategic risk management advice and can help you with your specific requirements. The National Insurance Brokers Association can help you find the right broker. The Insurance Council of Australia is another useful resource.
Keep calm and get insured
No matter what industry you operate in, the size of your business or your risk appetite, you're going to need some level of business insurance. It's an essential part of mitigating risk and protecting your operation. Unfortunately, there's no 'one size fits all' solution. But with a little research and perhaps some help from an insurance broker, finding the right level of cover doesn't need to be a headache. Start with the must-haves. If you have employees then make sure you have worker's compensation insurance. If you have company vehicles then insure your business with CTP. Check requirements for public liability insurance against your industry. Next, look at property, liability and business interruption insurances. This will cover your bases including your assets, interactions with customers and income if something unforeseen happens. The right business insurance will give you peace of mind–and that's priceless! Knowing that an unexpected claim or accident won't lead to deep financial trouble means you'll be able to focus your energy on running a successful business. Oh, and don't forget to keep those important records!
Want more? Take a look at our HR Compliance Bundle.