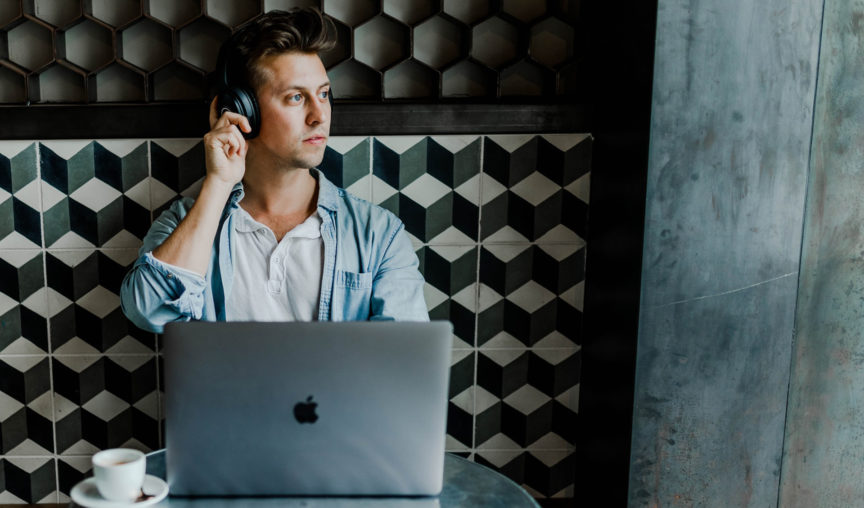 Remuneration is still a top consideration for prospective employees but according to our nationwide employee survey, employees are beginning to expect more than a salary from their employers. In this blog we discuss what our survey results revealed when it comes to the top reasons people accept job roles, why they choose to stay in jobs and why they choose to quit. Plus we sum everything up in this handy infographic!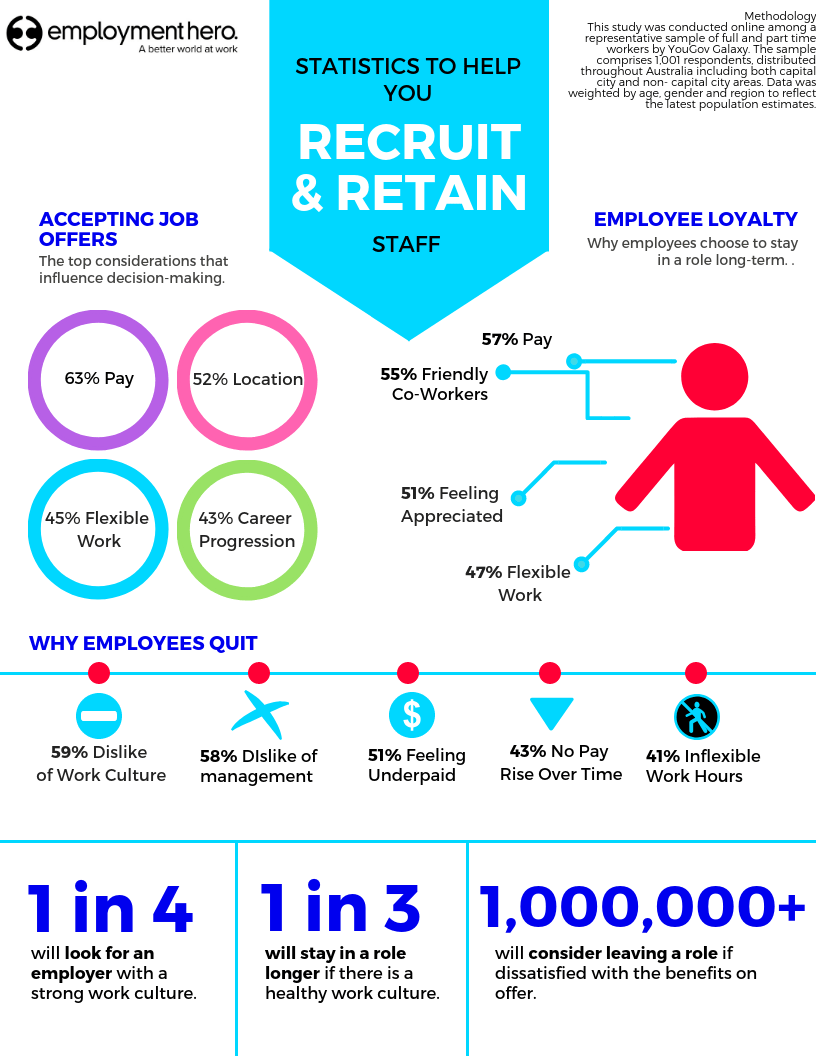 Why Employees Accept Job Offers
What do employees want? Flexible work, healthy workplace cultures and benefits are front of mind for employees when prospecting for new roles, measuring loyalty toward their employers and making decisions regarding departure.
Top 5 Reasons Employees Accept A Job Offer
Pay/Remuneration 63%

Location/Ease of Commute 52%

Flexible working 45%

Career progression/ Job security 43%

Strong work culture 25%
Flexible working has become a key consideration for employees looking for a new job. However, our data shows higher income earners (those earning $90k or more per annum) are more likely to consider pay a top priority (69%) while those who earn $40k or less are more likely to be swayed by flexible working and ease of commute (62%).
Did you know? Culture Is Key!
Employees are beginning to seriously consider work culture when deciding whether to accept a job offer and or leave their current role. 1 in 4 employees will look for an employer with a strong work culture and who offers team and company level activities. 1 in 3 employees will stay in a role longer if there is a stronger work culture. On top of this, more than one million employees will consider leaving a role if they are unhappy with the benefits on offer. We said it once and we will say it again, culture is key!
Why Employees Stay With A Company
Retaining and fostering loyalty from employees requires more than a good salary. The top five factors that influence an employee's decision to stay in a role long-term are: pay, friendly colleagues, feeling appreciated, flexible work and good management. In short, pay coupled with a healthy work culture is what encourages employees to lay down roots. The proof is in the close ranking between considerations. While employees list pay as the top consideration (57%), the requirement for friendly co-workers comes in a close second (55%). Interestingly, pay is more likely to influence those earning over $90k per year (61%). Those earning less than $40k per year are more likely to stay in role because they like their co-workers (62%), are made to feel appreciated (55%) and have flexible working conditions (55%).
Top 5 Reasons Employees Stay In A Role
Pay/ Remuneration 57%

Friendly co-workers 55%

Feeling appreciated 51%

Flexible work 47%

Good management 43%
Why Employees Quit
There are many natural reasons an employee might choose to leave a workplace like changing career paths, or feeling ready for a new challenge. And then there are causes that could have been circumvented. Surprisingly, pay is not the topmost reason an employee will leave a role (43%). The winning reason is a dislike of work culture (59%) followed by dislike of company management style (58%).
The Top 5 Reasons Employees Quit
Dislike of culture 59%

Dislike of management 58%

Remuneration or feeling underpaid 51%

No pay rise over time 43%

Inflexible work hours 41%
The New Workplace
As these results show. The workplace is changing. Flexible working is becoming commonplace and a strong expectation from employees. Pay is not enough to hold an employee who dislikes a company's culture and management. Similarly, employee loyalty is influenced by a combination of pay and culture. Building a healthy work culture is becoming a prerequisite to success, as is establishing flexible work arrangements and employee recognition processes. For more insights download our Insights Report: What Australian Employees Want.