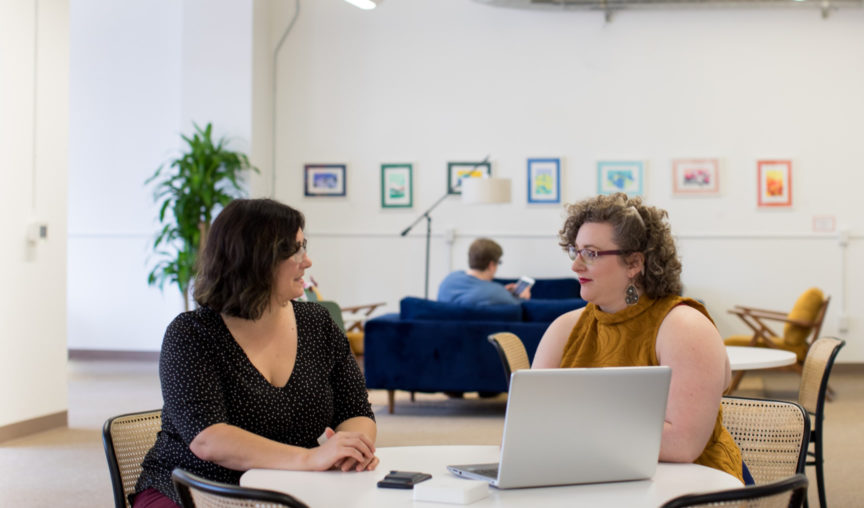 There's still time to win 1 of 5 $100 JB Hi-Fi vouchers! But we wanted to share just a few of our favourite onboarding stories. To recap, we want to hear how you create awesome first days for employees. Share them with us for the chance to win a voucher – that you can use to further jazz up your office. For inspiration, here are some of examples of onboarding excellence we found from around the web….
1. Icebreaker activities
Using icebreakers in your onboarding experience is a great way to break the ice and make new starters feel like they know everyone personally (and vice versa). For example, LinkedIn gets new employees to grab sticky notes, write their name and headline describing them as a professional as well as an interesting fact about themselves. They walk around the room sharing unique pieces of information about themselves, finding commonalities and discussing their backgrounds. Later, they write a "fill in the blank" phrase and throw it into a fishbowl. Occasionally, one person will pull a phrase and share their answer, allowing people to get to know each other (and laugh) throughout the day.
2. Scavenger hunt
Creating a scavenger hunt is not just a great way for new starters to understand where everything is in the office – they can also get to know people from various departments at the same time (you could get existing staff involved by making gaining information from them part of the hunt). Waldorf Astoria in Hawaii takes this idea to the next level by incorporating riddles that need to be solved, as well as the task of making an extraordinary lifetime memory for a guest while on the hunt.
3. Scheduled time with senior leadership
Part of getting a new employee embedded into the culture of the business is understanding the company's vision. This is why it's so important to involve senior leadership in your onboarding process. Twitter gets new team members to have breakfast with the CEO on their first day. Additionally,theyhave a monthly new hire Happy Hour with the senior leadership team, and a rotating schedule of presentations on Friday afternoons where employees can learn about other team projects. So are you ready to tell your story? Just go to this link and share how you create a great onboarding experience for new starters. It might just be our new favourite!

Employment Hero is an all-in-one HR and payroll system, built to facilitateemployee engagementfor small to medium sized businesses. Your employees will have access to our marketplace of specially curated employee benefits from Australia's leading insurance companies.Request a demotoday.