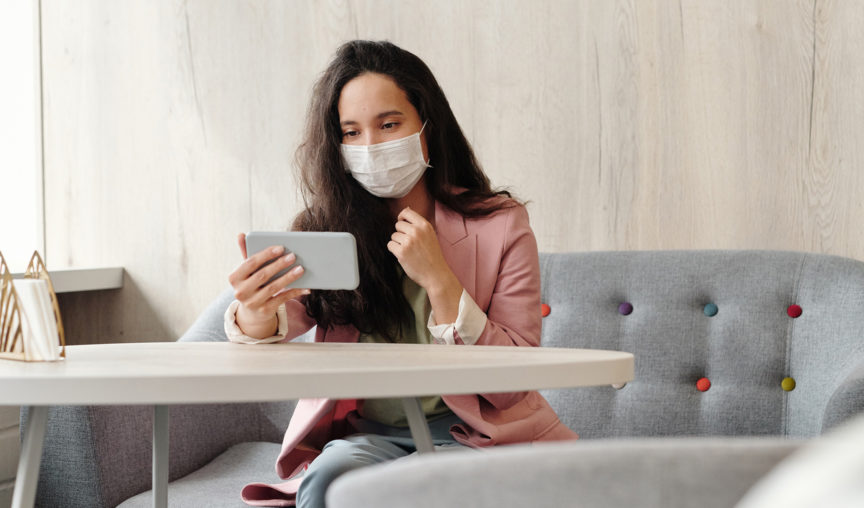 Before COVID-19 hit us, we wrapped up the most in-demand skills for the future of work here. So with a pandemic (almost) behind us, we've begun asking the question – what's changed in the world of work? Are the skills that were once in demand in a pre-COVID-19 world, still in demand in a post-COVID-19 world?
There's no denying that recent events have changed the way we work. It's forced many teams to make the shift to a remote and digital workforce – and quickly. It's meant that processes that would normally take months or years to achieve without the pressing time factor of a pandemic, have occurred in a matter of days. Teams have had to step up, show initiative and innovate in their roles to adapt to the ever-changing work environment as a result of COVID-19.
So with a pandemic pushing us out of our comfort zone, many of us have had to develop new skills just to keep our workplace afloat. Whether that's been deciphering the ever-changing legislation or using complex problem solving and crisis management to shift an entire team to a remote environment, these have allowed teams and individuals to push boundaries and develop new skill sets.
We're interested…
At Employment Hero, we love looking at the changing nature of work. After all, our goal is to make employment easier and more rewarding for everyone. So what impact does a global pandemic have on an employees skills when we're placed in fight or flight mode?
We've dived deeper into the impact COVID-19 will have on employment and what it means for the future of work. Ready to learn what skills will be in demand in the post-covid-19 world of work? We've got it here.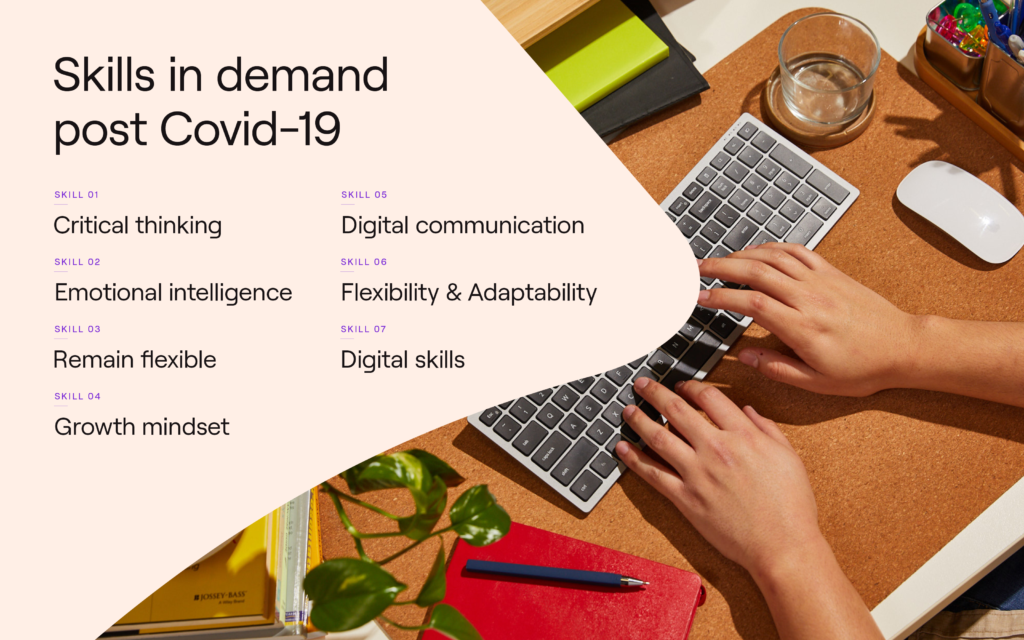 Critical thinking
If COVID-19 taught us one thing, it's that critical thinking is a great skill to have in your toolkit. The process of thinking critically allows for deep thinking and thought processing. If you've got a team of critical thinkers, you're already ahead of your competition.
So, what exactly is critical thinking?
"Critical thinking is the intellectually disciplined process of actively and skillfully conceptualising, applying, analysing, synthesising, and/or evaluating information gathered from, or generated by, observation, experience, reflection, reasoning, or communication, as a guide to belief and action."
– The Foundation of Critical Thinking
In recent times, this could be the way your team strategically processed, brainstormed and planned ideas to pivot your business operations to survive COVID-19. It also could have been the way your team creatively adapted your strategy to comply with government advice and restrictions.
Pandemic or no pandemic, critical thinkers are vital to business success and a skill that has been, and will be in demand for a very long time.
Emotional intelligence EQ
Emotional intelligence refers to the ability of an individual to understand, empathise and negotiate with others. Developing mature emotional intelligence is a critical part of creating and building relationships. It enables us to appropriately read and react to people's emotional signals.
Being empathetic and emotionally intelligent has always been a sought after skill, however even more so than ever. As we grappled with the reality of a pandemic, we learnt that everyone deals with situations differently. We must be understanding and more aware of those around us. Something that many of us will be increasingly aware of for many years to come.
How can you improve emotional intelligence?
According to Daniel Goleman, emotional intelligence can be broken down into five main categories.
Self-awareness

Self regulation

Motivation

Empathy

Social skills
Creativity and innovation
The reality is, we weren't ready for a global pandemic to overtake our lives and change the course of the entire year(s). Whilst it's been devastating for some, it's pushed some out of their comfort zones, forcing them to innovate in their roles and business processes just to stay afloat.
We've seen gin distilleries shift to manufacturing hand sanitiser as a way to keep their employees on the books. This innovative shift in production stemmed from the demand for hand sanitiser and the rapid decline in wholesale orders from restaurants and bars.
Innovation and creativity have always been in demand, and now more so than, regardless of the industry you work in. Creativity and innovation have always been in demand, especially as the future of work begins to look very different to what it did six months ago.
So how can you be more creative and think more innovatively?
Throw yourself into inspiration

Don't be afraid to get creative and don't be afraid to fail – failures teach us lessons

Find what your passionate about and research it

Network with others in your industry

Attend industry meetups

Share your goals with your team

Keep up to date with industry trends and news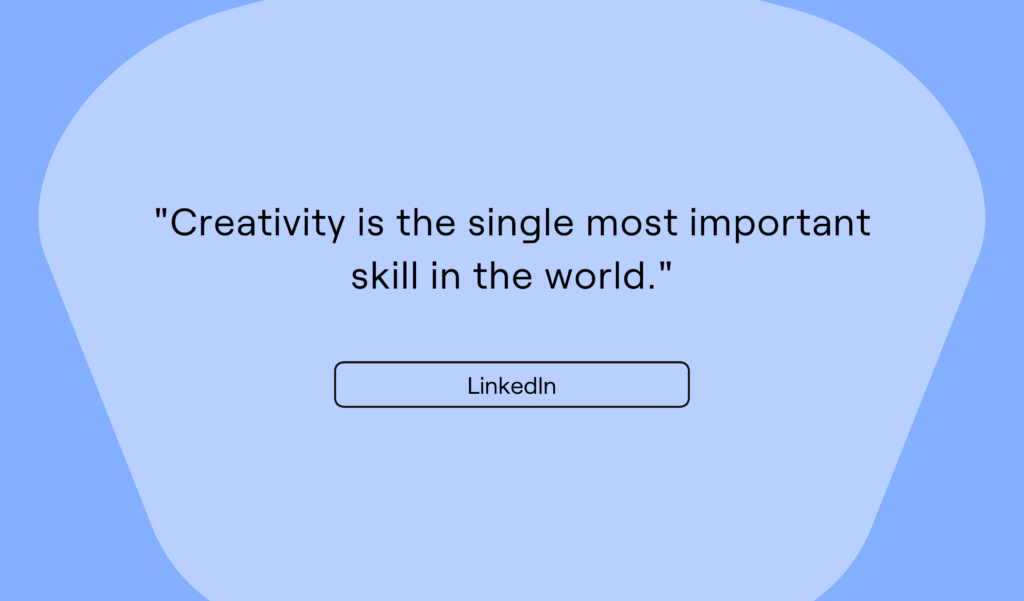 Growth mindset
Whilst only a few companies experienced growth during COVID-19, having a team of innovators with growth mindsets are likely to put you in a position to get through this pandemic.
Employees who have a growth mindset are forward thinkers and extremely motivated to push themselves and try new things. They think outside the box and take each failure as a learning opportunity that will help them later down the track.
If COVID-19 taught us one thing, it's that it acted as a catalyst for identifying those with fixed and growth mindsets. Those with growth mindsets would have stepped up and shown initiative. Those with fixed mindsets would have taken a back seat or thrown in the towel.
Whilst having a growth mindset has always been in demand, it will now be more so than ever before. The pandemic showed business owners and HR managers first-hand what it's like to be involved with those with both growth and fixed mindsets — and we definitely know which one we prefer!
Top tip: Growth mindset often means challenging the status quo, we recommend you embrace this and see this for what it is – opportunity.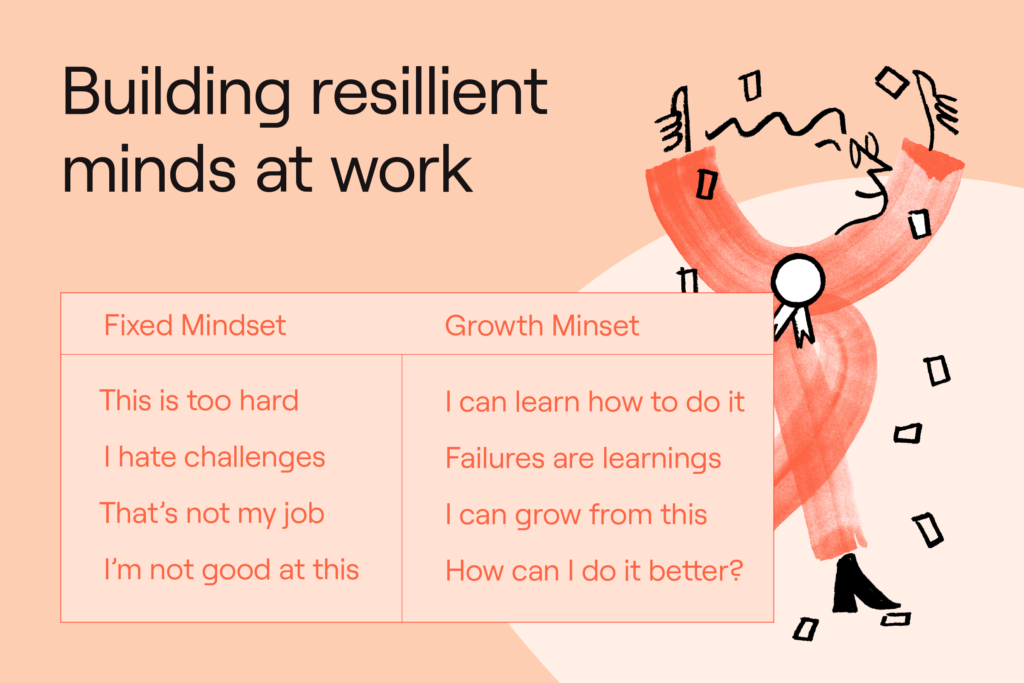 Digital communication & interpersonal skills
With hundreds of thousands of Australian workers making the shift to remote working over the past few months, teams have experienced the true importance of online communication. Whether it's a quick video call or message on a chat platform like Slack, communication when your teams are apart can prove to be make or break.
Top tip: If you're looking for ways to improve your team's communication online, we've rounded up our five favourite communication tools for remote working here.
Ability to be flexible and adapt
Going forward, we know that the way we work has changed forever. We can expect to see more offices embracing the remote working setup and a shift for teams to become more agile.
Throughout COVID-19, we saw companies shift their entire strategy to respond to the impact of the pandemic. It meant that everyone had to be flexible and adapt to the current situation, even if it meant their entire annuals plans and goals went out the window.
At Employment Hero, we recognised early that it was not business as usual. We pivoted our entire strategy to help Australian SMEs through COVID-19, as did many thousands of businesses. If you're looking for more information to help you through COVID-19, we've created the Employment Hero COVID-19 Resource Hub. In here you'll find articles, webinars, ebooks, whitepapers, templates and so much more.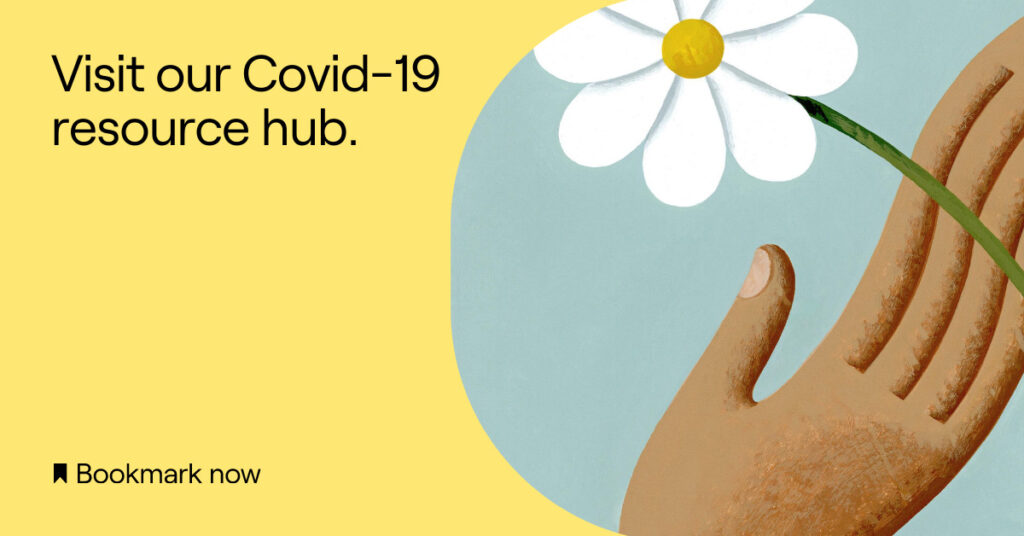 Digital skills
According to Forbes, the COVID-19 pandemic saw the fastest digital transformation of companies in history. From workforces shifting to remote working, telehealth consultations and schools adapting to online homeschooling, we've learnt that digital skills are at the forefront of everything going forward.
With so many industries making the shift to digital, we shouldn't assume that everyone is equipped with those skills post-COVID-19. If COVID-19 taught us one thing, it's that shifting entire workforces to remote environments is challenging. Especially when your teams aren't as digitally savvy as you once thought. Tasks such as setting up a printer or connecting to home wi-fi proved a significant challenge for many.
It's important you invest in your teams learning and development to get them up to speed. In the chance that we ever experience another pandemic or a second wave of COVID-19, improving your teams' digital skills can make the shift to remote working as seamless as ever.
The wrap up
COVID-19 has been the driver for many individuals and teams to step up in their roles just to stay afloat. Now, more than ever, HR managers and leaders have experienced what it's like to have a team of people with varying skill sets. This had made them more aware of the skills they'd like their team to have.
So whether you change the skills you're looking for in your post-COVID-19 hiring or invest in upskilling your team, these skills are a vital part of the new world of work.
The remote first workplace playbook
A complete guide to remote management.