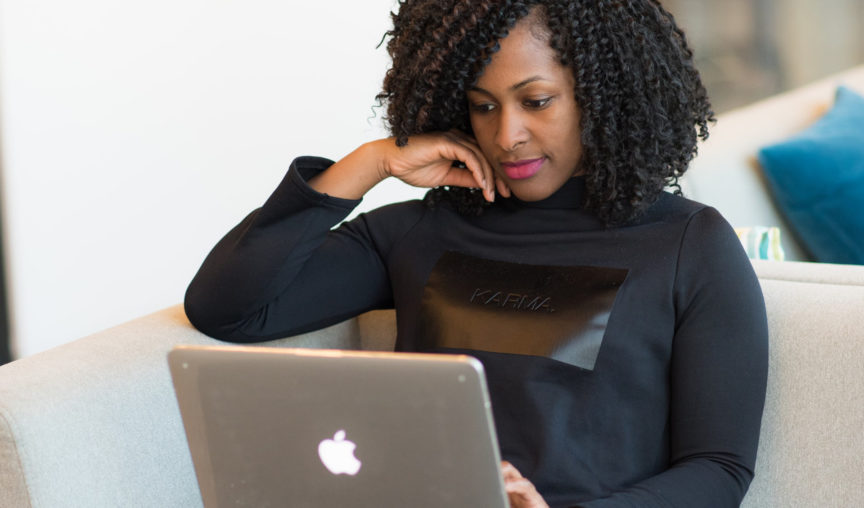 Here's a new acronym to add to your burgeoning HR lexicon. STP. It's shorthand for Single Touch Payroll, the new payroll reporting regime that will be compulsory from 1 July 2018 for all businesses employing 20 or more staff. If you have fewer than 20 staff, you've got until 1July 2019 to make the move and become compliant (though this part of the legislation has yet to be passed).
New reporting requirements for PAYG and super
Single Touch Payroll is a change in the way you need to report PAYG and super contribution information to the ATO. As of 1 July 2018, you'll be required to report PAYG and superwhen you process the payroll, every pay cycle rather than reporting monthly or quarterly. STP doesn't change how you process your payroll, you can still do it weekly, fortnightly, monthly depending on how you do things in your business. STP simply changes what your payroll software reports to the ATO.
Count your employees on 1 April 2018
Even though the new regime doesn't kick off until the start of the new financial year, you'll need to count the number of employees on your payroll on 1 April this year. And you need to count your people, not FTEs. So, make sure you include your:
Full-time employees
Part-time employees
Casual employees on your payroll on 1April who worked any time during March
Overseas-based employees
Absent employees whether on paid or unpaid leave
Seasonal employees who are engaged short term to meet a regular peak workload
However, you don't need to count:
Employees who ceased work before 1April
Casual employees who did not work in March
Independent contractors
Temporary staff provided by a third-party labour hire company
Company directors and office holders
If your employee count comes to 20 or over, you'll have to adopt the new reporting system.
Substantial employer
For anyone sick of being referred to as a small business, you'll love this. Under this new regime, any business with a headcount of 20 or over is officially considered a "substantial employer". To be compliant, all substantial employers will need to have a digital payroll solution that is enabled for reporting through STP. This means it allows for reporting of employment tax related data such as wages, deductions and super information from your payroll to the tax office, in an electronic format, in real time. Depending on what software you currently use, you may need to update your software or fund additional costs to be compliant with the new law. If you don't currently use payroll software, you'll need to choose a new STP-enabled payroll platform that best suits your business needs. If you use Employment Hero's payroll system, rest assured that we have already begun to implement the changes so your payroll reporting will be compliant.
Other changes
The STP reporting for PAYG withholding will become the approved form for reporting PAYG withholding rather than via your BAS. If you fail to lodge in the approved way, you'll face an administrative fine. With the new reporting regime, you won't be required to submit an annual PAYG report to the ATO. Nor will you have to provide payment summaries to your employees. With STP, employees will be able to access their payroll information via their myGov account.
Are you STP ready?
Before the compulsory 1 July 2018 start date, take the time now to review both your manual and automated payroll processes across the employee life-cycle. Audit everything from onboarding to termination to ensure they satisfy STP requirements. For instance, from 1 July, new employees will have the option of completing TFN declarations and Super Choice forms online rather than on paper. You need to make sure online forms are embedded into your onboarding process. It's also a good time to double-check the pay codes and configurations you use to pay your staff their wages and entitlements. If there are anomalies, be pro-active and clean them up now before the new system goes live.
Urgent Next steps
With just over four months to go until the reporting system becomes a way of life, have a think about what HR processes need to change in your business. For starters, find out:
If your payroll solution will be STP ready?
How will you transmit STP reporting to the ATO?
How will you receive files from the ATO?
Request a demo
Why not take the time now to demo our all-in-one HR and payroll platform and see how easy it is to process your payroll, calculate payroll tax, pay superannuation and stay compliant.
Employment Hero is Australia's first all-in-one cloud HRIS offering a comprehensive HR software, payroll system, and employee benefits platform in one easy solution. Trusted by Australian businesses, Employment Hero is about making rostering, onboarding, performance management, time tracking, payroll, and award interpretation a snap. Employment Hero's HRIS also integrates with Xero, MYOB, KeyPay, and Accountright Live. Stop wasting time with spreadsheets, and request a demo today.