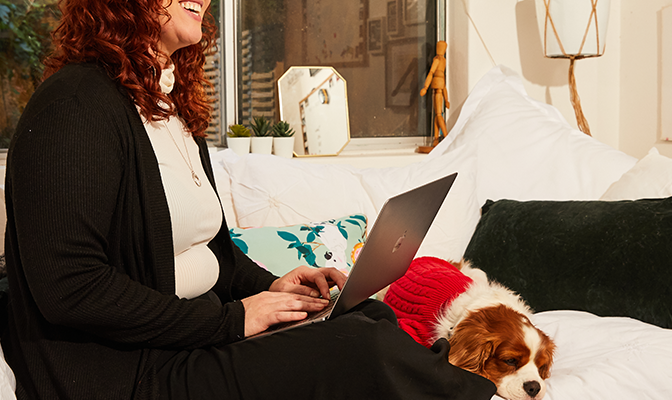 Everyone's looking for that winning ticket to help keep your team engaged.
In today's rocky job environment, it might seem like an uphill battle. With the impact of the Great Resignation creating a competitive recruitment market, it might make a change of scenery for employees all too enticing.
But there is one thing you can do to keep your team engaged. And it starts with upping your reward and recognition game.
While the typical in-office perks once were a major way to reward your team (hello, ping-pong tables, casual Fridays and beer on tap), it's now an expectation that employers offer more if they want to hold onto their star players.
The reality is, when reward and recognition aren't championed in the workplace, it could be costing you big time. So much so that research suggests that organisations who regularly give thanks and recognise their employees far outperform those who don't.
You need to have a strong strategy for how you make your team feel valued and recognised for the work they're doing. Why? The benefits are obvious – create loyalty and champion a recognition-based culture where your team feel valued and appreciated.
But it's not just what you bring to the table for your team. The benefits are echoed for employers, too. Creating a culture of reward and recognition can impact your bottom line by improving employee engagement and performance productivity. What's even better is that many forms of recognition in the workplace are absolutely free and require little time to set up.
We all know that everyone is looking for more when it comes to work. They want to find fulfilment in the work that they're doing. They want to feel empowered to do their best work. And they want to feel rewarded and recognised for the good work they do. But, how can you ensure this and give everyone that standout employee experience? We're here to tell you how.
Encourage peer-to-peer recognition
Do you champion peer-to-peer recognition in your workplace?
It involves your team actively recognising their coworkers for great work and can be as simple as saying thank you or showing their appreciation, either virtually or face-to-face in a public space. What's even better is that it can boost employee engagement, lower turnover and benefit your teams' wellbeing. It's also an effective way to acknowledge the smaller wins, especially if your budget is limited.
Looking for some ways to include peer to peer feedback in your reward and recognition strategy? Take a look at these ideas:
Employment Hero's Peer to Peer Recognition feature 
Thank you notes
Team notice board
A dedicated portion of your team meeting to acknowledge co-workers
Mentions on company communication channels. E.g. Slack or email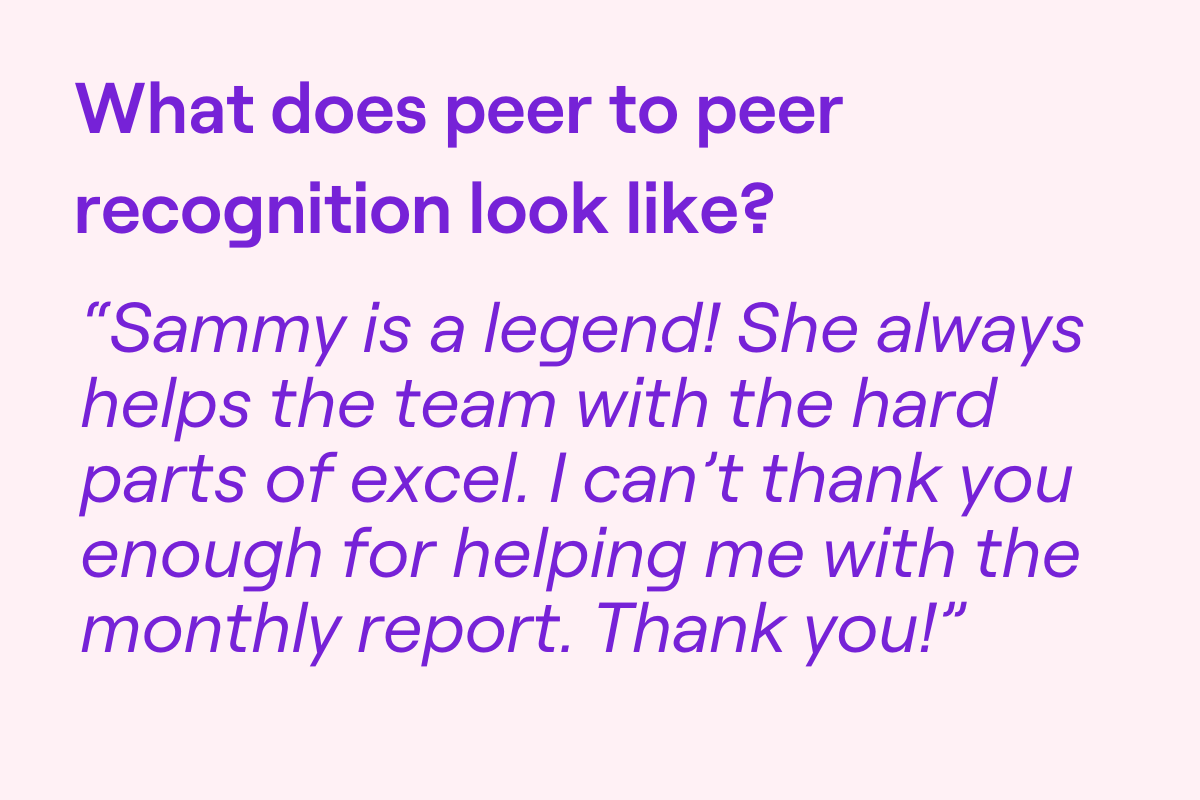 Reward your team with what's important to them
Personalised rewards are a great way to show appreciation to your team when they go above and beyond at work. By offering a non-monetary reward as a form of recognition, your team will feel valued and cared for. Who doesn't love a genuine and thoughtful gesture?
A good way to find out what your employee's value is to ask them to participate in a short survey. This way you can use the findings to create a recognition system based on what they really care about. This could be a team lunch, day off, volunteer days, movie tickets or an experience.
Did you know that 65% of employees actually prefer non-monetary rewards? This is because they can be remembered long after the payment hits their bank account. At Employment Hero, we reward our team with Hero Dollars. Hero Dollars can be used in Discounts, Employment Hero's online marketplace with access to savings on thousands of everyday items.
Introduce a bonus structure
Did you know that 69% of employees feel they would work harder if they felt like their efforts were better appreciated? Not to mention that companies who actively recognise and reward their team are more likely to see an uplift in levels of accountability, responsibility and leadership initiatives across the board.
If you have the option to offer monetary bonuses, this is one way to keep your team actively engaged. Bonuses or bonus schemes are an attractive incentive to offer your team for a job well done, and it's one thing that employees are looking for right now. There's nothing like motivating your team to reach aggressive targets with a nice cash incentive. Remember, money talks!
Although financial incentives aren't always the best motivators, they can certainly demonstrate appreciation for work well-performed.
Our suggestion when it comes to offering bonuses? The best financial incentives are more open-ended and unpredictable because they motivate people to work their best at all times.
Monthly and yearly awards
Although it might seem like a novelty, organising monthly and yearly awards are a fun way to show thanks to top players in your company. Whether it's going above and beyond in their role, innovating at every chance possible or contributing towards different projects, it's one way to show gratitude.
To get started, decide on the categories you want to award. This could be employee of the year, employee of the month, top innovator, star team player, leadership, growth or meeting targets – the list is endless. Have some trophies made up, a prize waiting (this could be a gift card, extra day off, or even an all-expenses-paid company trip) and a host a gathering to announce the winners.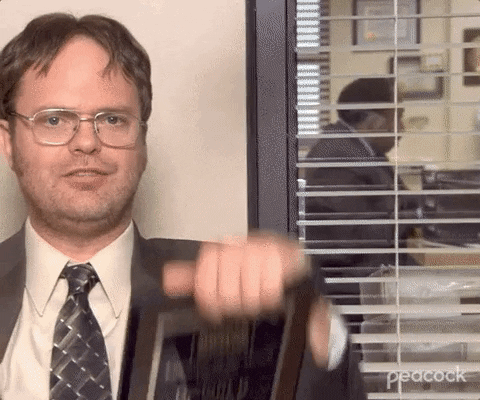 Introduce an employee share scheme (ESS)
Nothing says reward and recognition like having an employee share scheme (ESS).
An employee share scheme (ESS) – also known as an employee equity plan – is a program that offers your team members shares or options for your company. This means that they'll become part-owners of the company they're working for.
Even though an ESS is commonly synonymous with startups, this type of scheme is open to businesses of all sizes. One of the main benefits of an ESS is that it encourages employees to think bigger picture and with a growth mindset because their contributions can directly impact the growth of the company.
The result? A win/win situation for all involved.
Reward and recognition – the secret to keeping your team engaged
Retaining top talent is tough right now, but hiring is even tougher. To keep your team engaged and motivated in their role, you need to have a robust reward and recognition program. Not only will it help retain your team, but also lift your business to new heights.
Intro to HR Management
In this guide, we go back to basics and talk through everything HR beginners need to know.