After what feels like a lifetime of working from home, more and more businesses are returning to work. While this is a welcome change for many, the constantly shifting restrictions and severity of the pandemic leaves many feeling nervous about returning to work. Confusing arrangements of part-time online, part-time in office work further adds to this stress and makes it more difficult to find a good work-life balance. It's completely normal to feel nervous about more in-person interaction. COVID-19 is very contagious and we want to do our best to protect ourselves and those around us, but it's important that we take the time to reflect on how we feel about returning to work. If you are feeling anxious or nervous about the transition, reflect on why you're feeling this way. Here are a few tips that you can follow to make the transition back to work a stress-free as possible:
Be prepared and speak to your employer

Take the necessary safety precautions

Take care of yourself

Focus on the silver linings

Speak up
1. Be prepared and speak to your employer
Before transitioning back to the workplace, it is important that you have an understanding of the expectations that have been set. Social distancing rules, desk layouts, room limits and mask conditions are all examples of potential guidelines that may be put in place. Speak with your employer and ensure that you have a solid understanding of the guidelines and what you must do to stay safe in the workplace. Raise any concerns you may have with the guidelines or how they are expected to be carried out. Do you believe that they are too restrictive or not restrictive enough? Arrangements may be put in place to ensure you are as comfortable as possible. Speak with co-workers and see if they feel the same way and discuss ways in which the issue can be resolved.
2. Take necessary safety precautions
With restrictions changing regularly and varying in workplaces depending on location, it can be challenging to keep up with the restrictions that apply to you. It's important to pay attention and follow the restrictions set by your local government including gathering sizes, mandatory wearing of masks and social distancing.Returning to work is a big step, so it is important that you do your part to keep yourself and others safe. This also applies to social interactions that take place outside of work that may impact the workplace. We all need to work together to keep each other safe and avoid more lockdowns. Follow the restrictions, wash and sanitise your hands correctly and regularly, socially distance, wear a mask where necessary and stay at home if you are sick. If you show symptoms of COVID-19, get tested and isolate until you receive your results.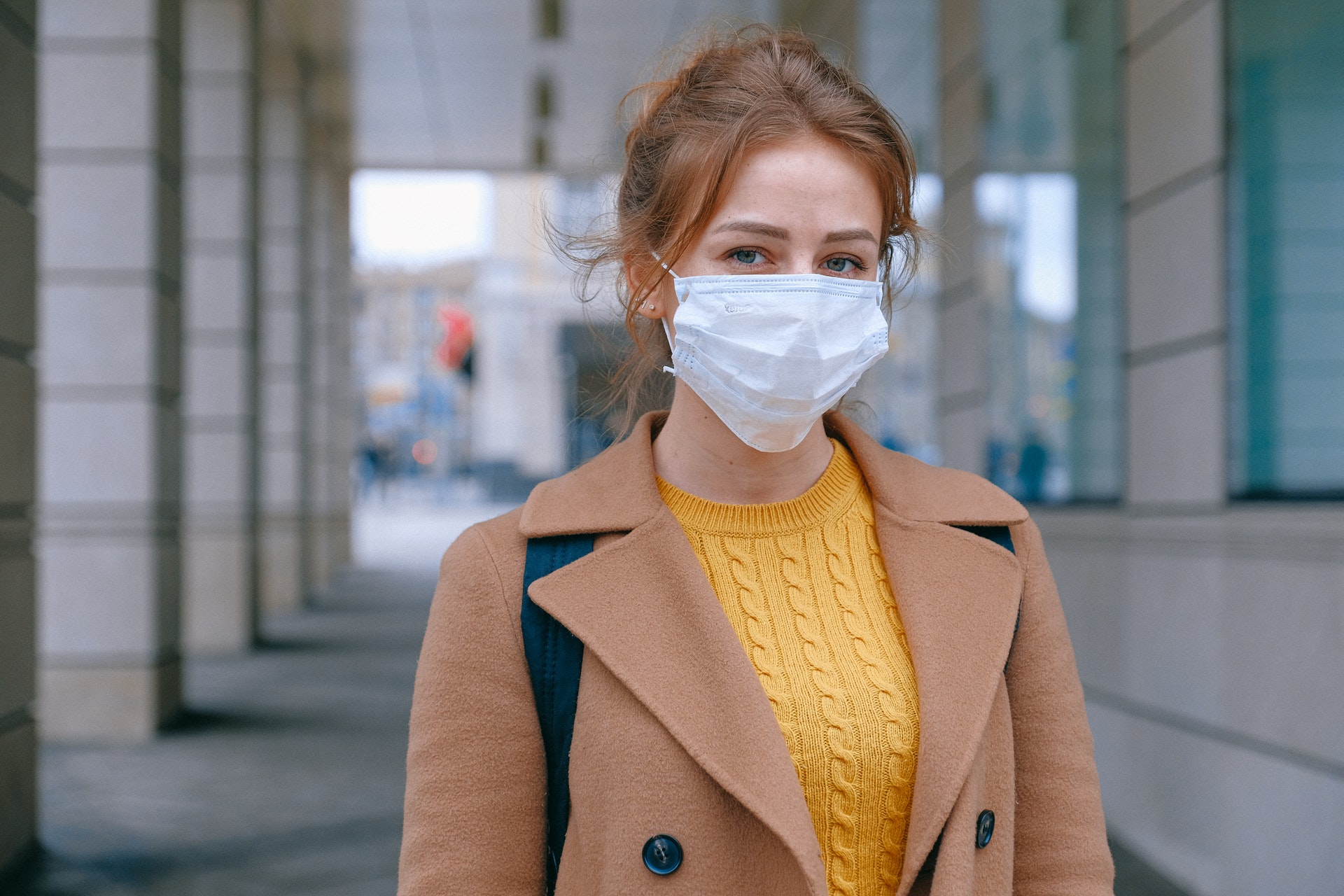 3. Take care of yourself
It is normal to feel anxious or nervous during a transitional period, especially given the severity of the current circumstances. Be kind to yourself—it's fine to be nervous or upset. The last year thew challenges at us that we had never faced before. Once we understand how we feel, we can more easily take the right path to address it. If you are heading back into the workplace, ensure your body and mind is ready. Adjust your sleeping and eating patterns to what it would be like if you were in the workplace to help with ease the transition.
4. Focus on the silver linings
We have already overcome many COVID challenges: lockdowns, masks, time away from family, changing work situations and more. It may not always have been smooth sailing, but we made it through. We should give ourselves a pat on the back for our efforts. For many of us, it meant sacrificing time with family, work, celebrating major life events and more. You should be proud of the efforts and sacrifices you have made. There is now hope for a new normal that we are moving towards and safely moving back into the workplace is a key step. Some of us have definitely had it tougher than others, but it's important to stay positive (it's a cliche because it's true). Losing your job may have given you the chance to reflect on what is important to you and where you see your career going. Missing out on your holiday may give you some more time to save and have an even better trip when we can travel. It can be difficult to remain positive, but try to focus on the silver linings when you can.
5. Speak up
If you feel like you are not coping with stress, anxiety or any other mental health issues, it is important to speak out about it. Whether it is just a conversation with a friend or colleague, or speaking with a health professional, speaking up can help you get the assistance you need to be your best self. For immediate crisis support, contact Lifeline on 13 11 14. Beyond Blue have created a dedicated hotline to support mental wellbeing during COVD-19. You can contact them on 1800 512 348, or speak with your GP about getting assistance.
One more thing
It is important that we take care of ourselves and those around us especially during times of change. Stay up to date with the relevant restrictions, stay safe, communicate with your employer and co-workers and reach out if you need help.