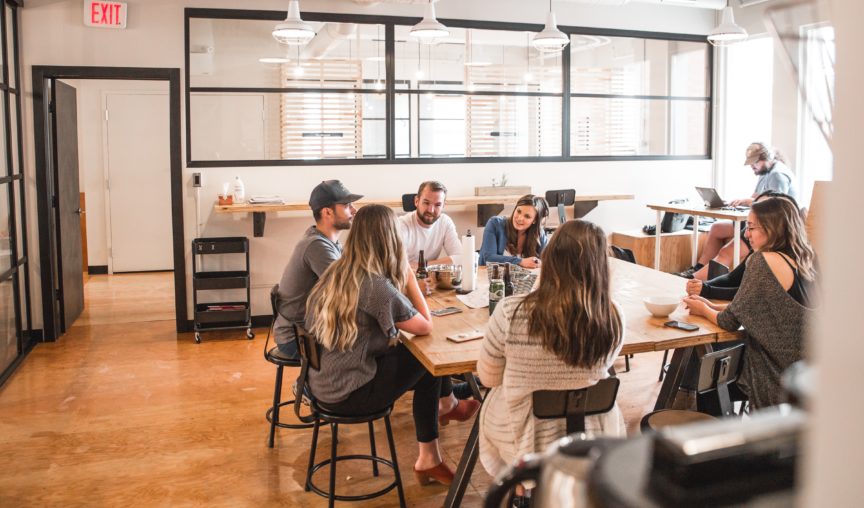 To lead effectively, you must first learn how to improve yourself. Home to various personalities, skills, preferences, habits and experiences, there's no hiding the fact that a team of individuals can be a highly complex system.
If you wish to change that system to become more productive and successful, you've got to be able to reflect on the areas in your own life which need improvement. When leaders acquire and develop the skills to perform at a higher level, they inspire the people they lead to do the same.
We found the best managers are those who prioritise their mental and physical wellbeing, embrace creativity and learn from others who lead effectively.
With some help from a few handy resources we've sourced, this blog aims to inspire leaders to lead their teams effectively.
Prioritise wellness
We understand it can be tricky setting aside time to nurture our wellbeing, especially when managerial roles can have us struggling to juggle 101 different demands, tasks, responsibilities and deadlines.
In times like these, it's easy to think, turning off our emotions and working on autopilot will yield more valuable results. However, there's no arguing that leaders with strong mental health are better equipped to cope with the everyday stresses of our working lives, and so can provide more fruitful contributions to their teams and organisation.
We've done our research and gathered a few of the best resources designed to help you make wellness a priority:
Have you ever been tossing and turning late at night desperate to get to sleep and wished upon a star for a rescue remedy to knock you out cold? This is where the Calm app comes in. With award-winning exercises, sleep stories, meditation circuits and breathing techniques, you really can't go wrong.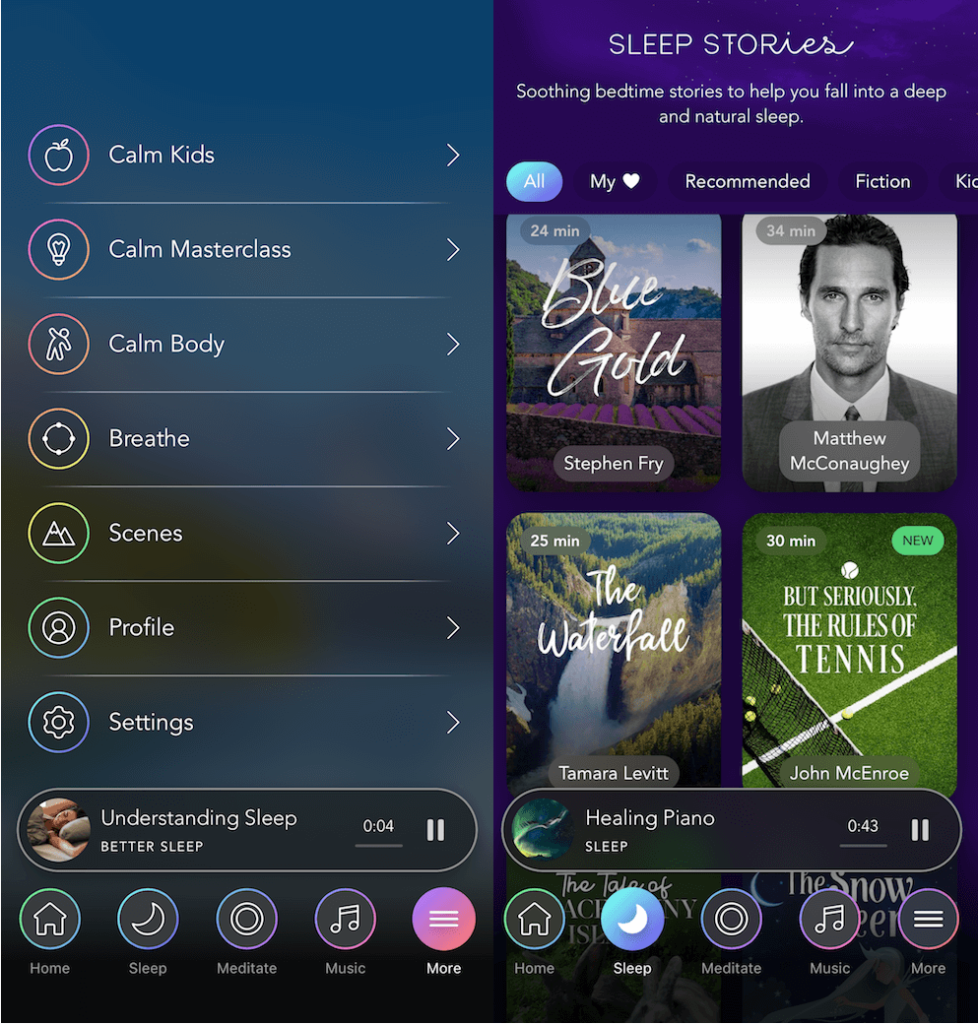 Source: TechCrunch
The design of the app helps to relax the body and mind after a busy day of stimulation. With guided sessions ranging from 3 – 25 minutes, and various nature sounds to choose from, you'll find yourself snoring in no time. The recent sleep stories update also features several celebrity guest voice-overs such as actors Jerome Flynn and Matthew McConaughey – which has us saying "alright, alright, alright".
EH Wellness Widget
If you're already using Employment Hero, you may have noticed a new little gadget called the Wellness Widget. The widget provides you and your employees with access to various resources aimed at improving financial, mental and physical wellbeing.
If you are interested in reading more about this exciting update, have a read of our CEO's letter to admins business owners. Currently, this offering is only available to Australian businesses who have access to My Benefits.
Look after your body
As they famously say – 'a healthy body means a healthy mind'. Forming a consistent exercise routine is one of the most effective ways to manage stress levels and raise those happy neurotransmitters known as endorphins.
According to the Mayo Clinic, exercise has proven to relieve symptoms of depression and anxiety that can inhibit your ability to work effectively. Additionally, breaking a sweat also encourages healthier sleeping patterns, so your body can have the rest it needs for a hard day's work.
Studies also suggest that regular exercise has shown to increase cognitive function and creativity, both being essential components of effective leadership. Leaders today require a certain level of confidence and endurance which directly correlates to our physical bodies.
Consider setting yourself a workout regime that helps boost your motivation and discipline both in and outside of work. Here are a few of our top picks for exercise inspiration:
Created by Thor himself, Chris Hemsworth and his team of fitness, nutrition and mindfulness experts have joined forces to provide one of the best wellness apps on the market.
At the heart of Centr is the weekly planner which provides daily workout routines, meal plans and mindfulness circuits. The app can be used anytime, anywhere, meaning your workouts can be completed at the gym or from the comfort of your own home.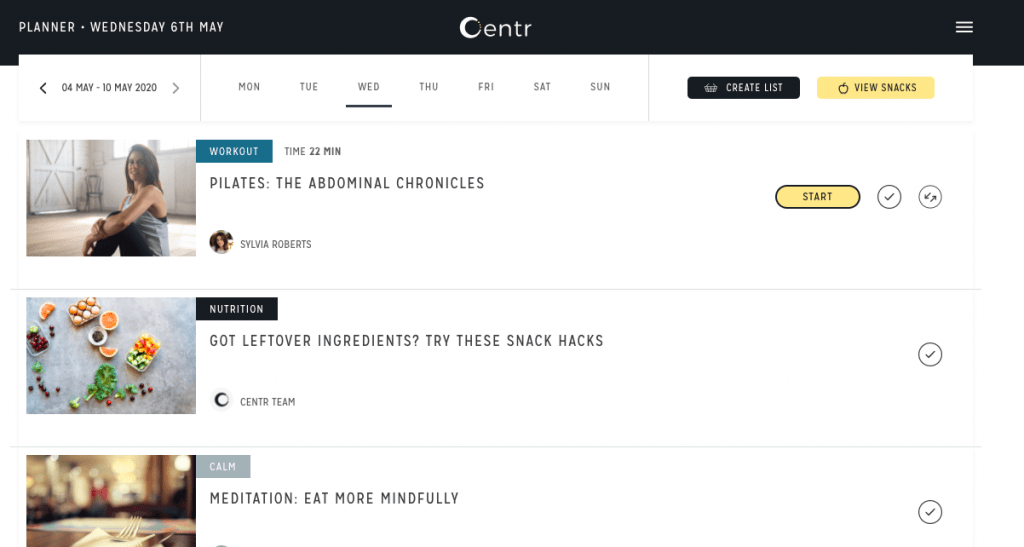 Whatever your age, sex, fitness goals and level, Centrefit provides a little something for everyone. The program is tailored to your unique goals, dietary requirements and fitness level, meaning it is a personal dietician, trainer and wellness coach all in one neat and compact app accessible at your fingertips.
For those wanting to lose weight, build muscle, relax their minds or make wiser nutrition choices, Asana Rebel caters to every person's unique fitness goals. You can also track your progress to develop greater consistency and commitment to routine.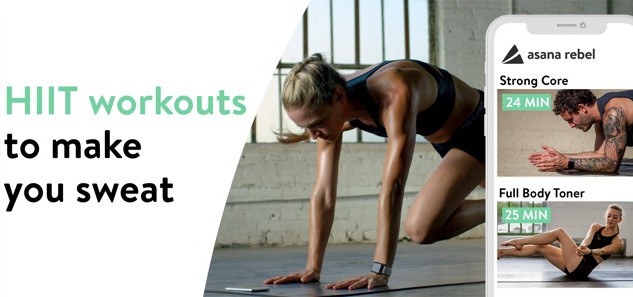 Source: Apple app store
The app combines the strength and stability elements of yoga, with the rapid movements from high-intensity training. By doing this, Asana aims to empower those wishing to transform their bodies.
Offering short 5-minute workouts, Asana Rebel can be your best friend on a busy day. Wellness and mindfulness circuits are also one of the many features available on the app. For those wanting to lead effectively, Asana Rebel is the perfect way to strengthen your mind, body and spirit.
Boost your creativity
Having an eye for design is one of the essential qualities of a leader today. To be creative, leaders must learn how to abandon rigid structures and processes. This allows for greater flexibility when brainstorming, testing and implementing new ideas.
Creative leaders have a unique set of skills to solve industry problems. They are able to think outside of the box and embrace diversity of thought. If businesses want to stay relevant in the modern age, they've got to be able to keep up. To do this, leaders can't just take the backseat in a brainstorming session; instead, they need to pioneer innovation practices and foster a robust organisational culture that bolsters creativity.
Finding your inner entrepreneur can seems like a daunting task. So we've listed two of our favourite resources to help clear out those creative cob-webs:
With their ever-increasing popularity and global presence, it's more than likely that you've heard of TED Talks before. However, for those of you who haven't, TED is a set of worldwide conferences designed to feed curiosity and educate people on all things technology, entertainment and design.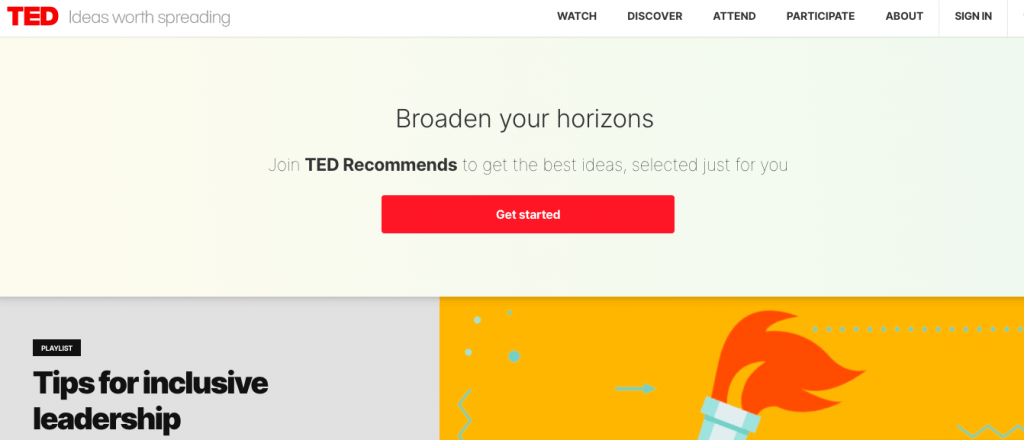 Source: TED
The platform hosts some of the world's most provocative and innovative thought-leaders. Their stories and experiences are those that spark debate and inspire creativity. The 'Inspire Me' function helps you find which categories intrigue your creative spirit.
TED consistently provides straightforward techniques and advice from industry professionals. Their goal is to inspire thought-leaders on their journey to surfacing new and innovative ideas.
If you're ever stuck in a creative rut and require some helpful inspiration, Brainsparker is our solution to you. To get those creative juices flowing, the app holds over 200 cards containing various thought-provoking words, quotes and phrases.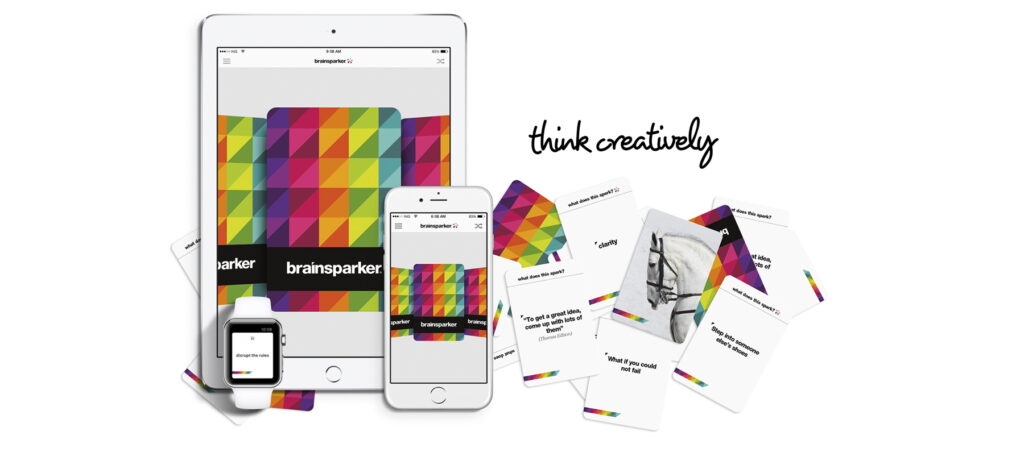 Source: Brainsparker
Sometimes a bit of fun and play is needed to encourage innovative thinking and produce remarkable ideas. Through randomised prompts, the app aims to stretch your mind and break free from creative confinements. In doing so, you're able to create novel designs and solutions. To move on to the next card, shuffle the deck by swiping right or shaking your phone.
Be inspired by successful leaders
Being able to lead effectively means learning from those who have succeeded before you. All great leaders have a role model, and it's likely you too will become someone's source of inspiration.
Having a positive role model can help you better manage your team and provide value for the company. Their stories serve as learning opportunities for growth and motivators for change. Role models aim to inspire others to have a more meaningful impact on the work they produce.
We firmly believe in learning from those who have walked in your shoes before. Here are our top three picks to learn from:
After a life-changing injury caused him to end his career as an elite athlete, Lewis Howes has become one of the most successful business coaches and motivational speakers.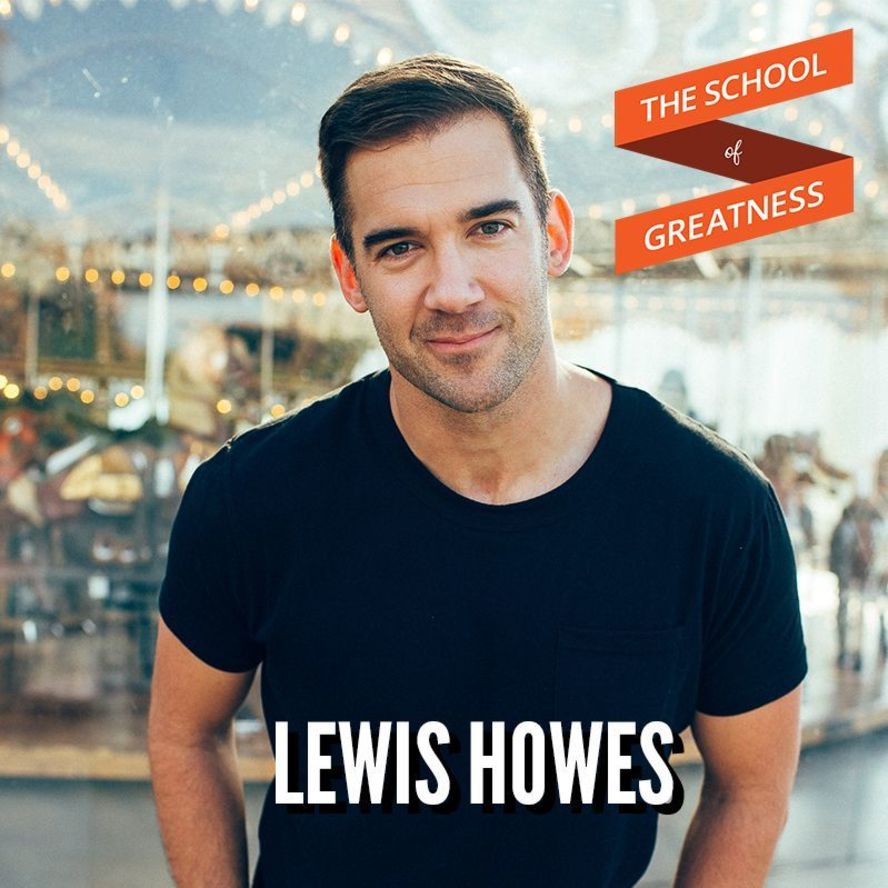 Source: Lewis Howes
As one of the top-ranking self-development and business podcasts available on iTunes, Howes' School of Greatness provides the tools, knowledge, experiences and resources to inspire people to shoot for the stars.
The show discusses useful topics such as mindfulness, confidence building and stress responses. Howes also states on his website, "The goal of the School of Greatness is to share inspiring stories from the most brilliant business minds, world-class athletes and influential celebrities on the planet to help you find out what makes great people great".
If you're interested in learning from one the most successful tech entrepreneurs of the 21st Century, then Reid Hoffman's Masters of Scale podcast is the perfect match for you.
As LinkedIn's co-founder, Hoffman engages with prominent CEOs and entrepreneurs. The podcast investigates how successful companies can be built from the ground up.
Source: Stitcher
Facebook's Mark Zuckerberg and Sheryl Sandberg, AirBnB's Brian Chesky, Netflix's Reed Hastings, Huffington Posts' Ariana Huffington and Google's Eric Schmidt are among the few famous guests Hoffman hosts on the show. Their stories, lessons and principles aim to inspire leaders to adopt more innovative and creative practices into their teams.
Masters of Scale won an award for being the first American program to achieve an equal balance of male to female guests. Now that is a big YES from us!
The HBR database is an excellent resource for those looking for all things leadership. HBR is the perfect place for those interested in innovation, entrepreneurship, strategy and guidance from the top business management experts.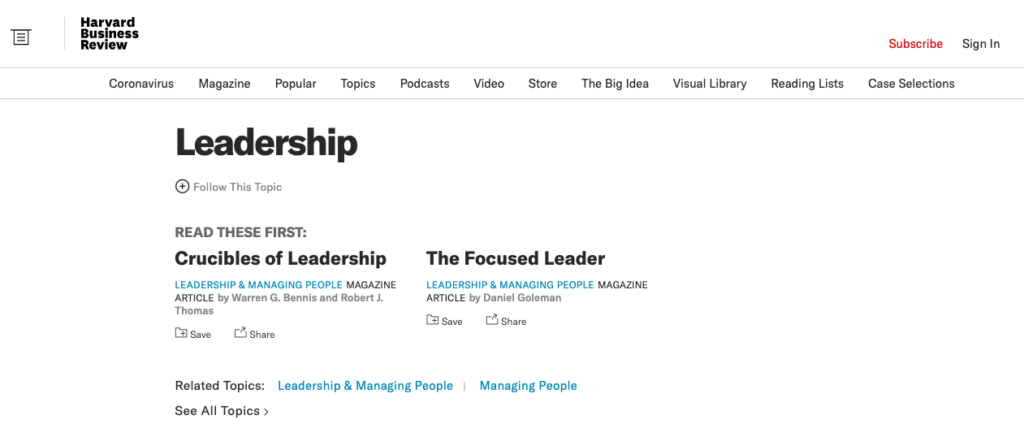 Source: HBR Leadership
Scroll through the various articles and learn about how to lead your team effectively. Also find useful information on how to navigate uncertainty, trust your employees and build an agile workplace.
The wrap up
Improving your wellbeing, embracing creativity and learning from influential figures, can help strengthen your individual qualities as a leader.
To lead effectively, it's important to reflect on the areas in your own life which are in need of improving. With this list of helpful resources you will be on your way to managing a successful team in no time!