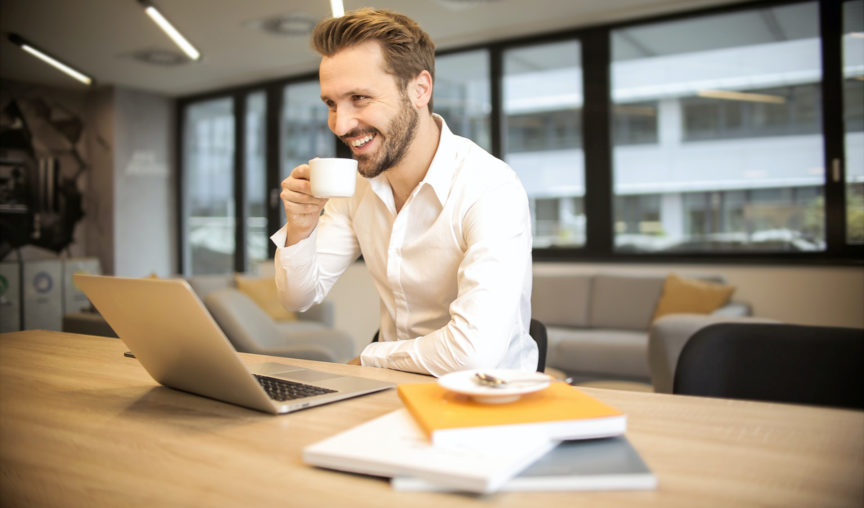 Significance of remote meetings
Remote meetings have become a normal part of a team's daily workflow since COVID-19 forced businesses to operate remotely. For those starting to familiarise themselves with the concept, it can be a daunting task: what are the best platforms to use? Will we be able to cover all the necessities? How do we conduct ourselves in front of a camera? If these are just a few of the many questions racing though your mind, take a deep breath — you're not alone. While distance can be considered a challenge for businesses, remote meetings allow for open communication and collaboration between team members regardless of where they are in the world. Remote meetings also help team members to stay aligned, accountable and on top of their work.
Finding your fit
Thankfully online meetings aren't entirely new to the scene, meaning there are a plethora of technology platforms designed to make virtual meetups as collaborative and streamline as possible. However, with so much variety on offer, it can be difficult finding the right platform that works best for your team. Therefore, deciding on the right tool is dependent entirely on your team's individual needs. It's important to ask yourself:
What level of connectivity do I need?
Video conferencing platforms like Google Hangouts or Zoom are great for teams needing to communicate face-to-face. Both platforms also offer screen sharing, which is a great feature that allows for everyone to be able to view a particular presentation, product pitch or demo. On the other hand, if you want to work collaboratively on a piece of content or sales spreadsheet, both Google and Microsoft offer collaborative document management solutions.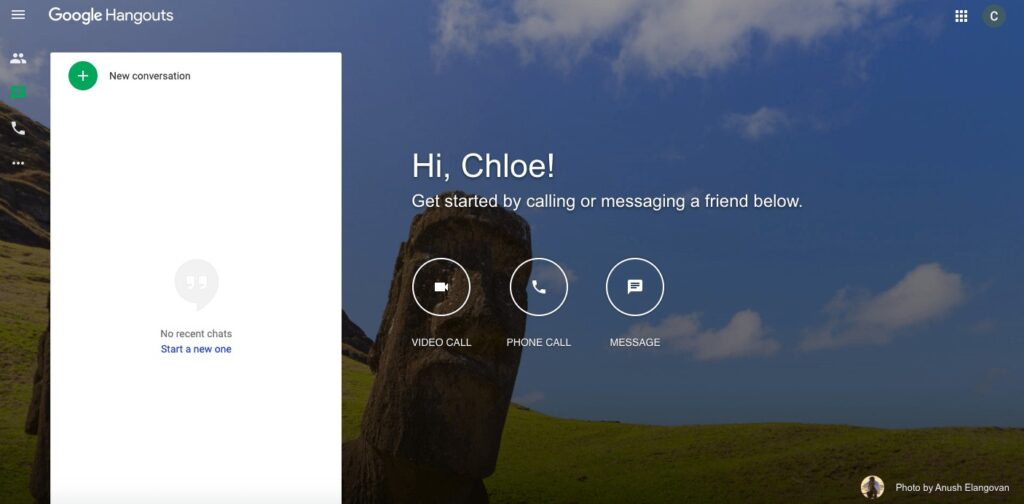 If you want to learn more, see 5 Communications Tools For Remote Working
How many people are involved?
It's important to consider which tool to use based on how many people will be present during the meeting. Specific software caters best to one-on-one interactions, whereas others are designed to accommodate several attendees. Once again, choosing the right platform will come down to understanding what it is your team needs to collaborate and communicate effectively.
Working with varying schedules
The beauty of remote meetings is they essentially allow for teams to connect anytime, anywhere. However, coordinating everyone to be exactly where you need them to be at an exact time for a structured online meeting can be a considerable challenge in itself. This is especially poignant for teams who are spread across the globe. To make sure all team members are on the same page, try to find a time which suits everyone best. Finding a balance between time zones is essential; if you have one worker in Sydney and another in New York, neither will be pleased with the idea of meeting online at 4 am after only a few hours sleep. Try using a tool like World Clock Meeting Planner, which allows you to add all your team members' locations and then lists the time in each area.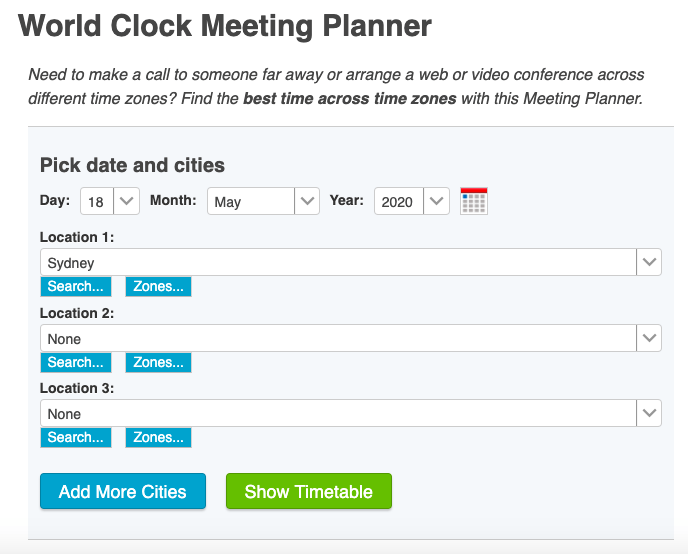 At the same time, try to be inclusive. If one team member has to pick up their kids from school every afternoon, schedule meetings for the morning. For large meetings, it's be impossible to cater to everyone's schedule. If so, make sure you're mixing it up so no one continuously misses out.
Setting an agenda
The No. 1 thing businesses worry about most when shifting meetings online is whether it will be productive or not. If you want to ensure these meetings are successful, you've got to plan. As they say, 'by failing to prepare, you are preparing to fail'. For every structured virtual meeting, it's essential to set a clear and cohesive schedule for the topics you would like to be discussed. That way, everyone who joins will know what to expect. If no pre-planning has occurred, you risk losing around 15 valuable minutes on just sorting out what it is you need your team to do. Essentially, time that could've been put to better use. We strongly suggest mapping out several critical factors of the meeting. This includes detailing who will be involved and any key points you wish to discuss. Look at how long you intend on discussing each point, the responsibilities of each team member and any other important documents or material that are relevant to the meeting. Assigning a meeting facilitator is also an essential part of ensuring the call runs smoothly and on time. The meeting facilitator is responsible for directing the conversation and providing everyone with an opportunity to be involved while simultaneously keeping things on track. Their role is to be both structured and inclusive.
Team engagement
Teams need to not only be present, but actively engaged and listening for a virtual meeting to be successful. This can pose as quite a challenge, especially when you cannot control the surroundings in each team members environment. Perhaps their mobile phone is within reach or the TV is on in the background… so if the meeting is dull and repetitive, it's easy for eyes to wander. Here are some of our hot tips for keeping your team awake and engaged:
With a number of people in attendance, it's easy for team members to lose track of who's doing what and how they intend on contributing. Allocate a small amount of time for everyone to introduce themselves and state their goals for the day, that way teams feel better connected and in sync with one another.
Allocate individual roles for the meeting
An effective way to boost attendee engagement is to provide each team member with a specific role in the meeting. Perhaps someone can be in charge of managing the slides; another can take notes on any critical discussion points or jot down any relevant questions asked. Whatever the role, ensure each team member is responsible for a specific aspect of the meeting. That way, they feel they are a part of the action and have an apparent reason for attending.
Virtual meeting etiquette
Like any meeting, virtual calls also have a series of standards and guidelines that need to be followed. Although remote meetings may seem less formal, they're still just as important as gathering face-to-face and are an essential part of a team's daily communication. First and foremost, the most important rule in the virtual etiquette handbook is to join the call on time. Remote meetings often follow a tight schedule, so arriving late can have a significant impact on productivity levels. The last thing a team member wants to do is to go back over previously discussed material because someone slept in a little too late. Updating latecomers can be a repetitive and painstaking task for those facilitating the meeting. While not all meetings follow the same rules, there are many basic practices attendees should follow to make the most of the experience. An example being equipment testing before the session commences, such as checking Wi-Fi connection, video cameras and microphones. Team members should also choose a quiet and (if possible) private area for the meeting that is free from external noise. Removing distractions such as mobile phones or irrelevant tabs on a computer will also prevent everyone from being disengaged. When others are speaking, avoid staring off into the distance or working on other tasks (like responding to emails). If you are unsure, practice the same common courtesy you would do if you were talking face-to-face.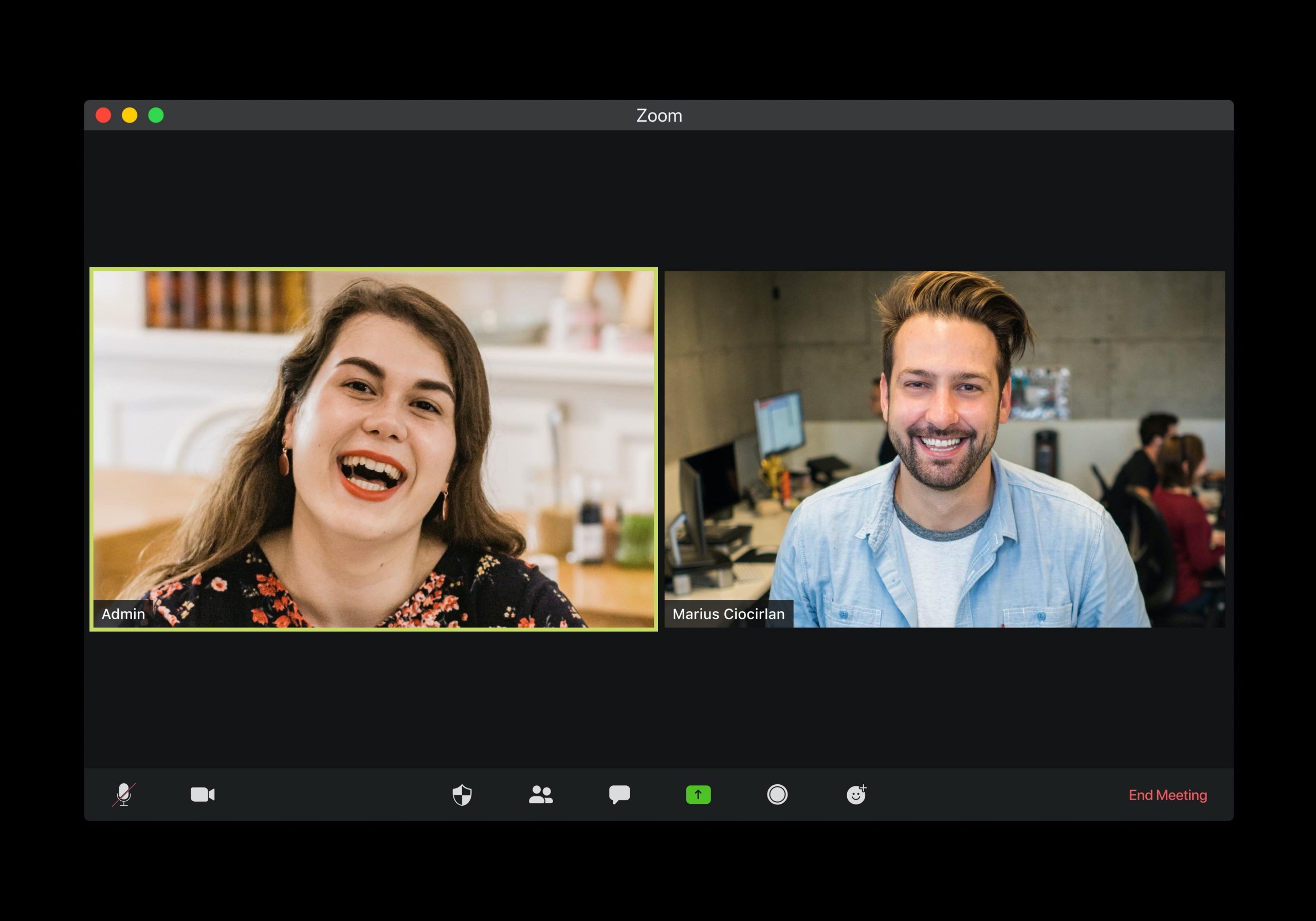 Following up
Once a meeting has finished, be sure to follow up with a specific list of actionable points, discussions and deliverables. So each team member understands their role for the day, make this information available to all attendees. It is also crucial that everyone is aware of who is responsible for following up on a particular item or task, and when the next meeting will occur. If someone is unable to attend, provide them with a recording of the call; that way they have an opportunity to catch-up. Be sure to clearly state their role for the day and any relevant outcomes from the meeting. Don't forget to check in with your team for any questions or feedback they may have regarding the call. Advice from attendees can be used to provide ideas on how to improve future virtual meetings. That way you can ensure they are more productive and engaging for everyone.
Encouraging and allocating time for casual conversation
When you work in an office, there is an abundance of opportunities to interact and connect with your colleagues informally. Stopping to chat about a funny experience or to discuss a common interest helps colleagues build a rapport with one another. In turn, team members feel more comfortable and engaged during meetings or brainstorming sessions. Unfortunately, remote teams lack this personal connection with their co-workers. This can lead to feelings of discomfort when openly sharing or discussing ideas. We encourage team leaders to create fun and engaging opportunities for teams to connect and communicate virtually. An excellent resource for teams to informally interact with one another is via a Slack channel. If groups prefer meeting via video call, try a weekly virtual 'happy hour' as a fun way to relax, unwind and catch-up on each other's personal lives.
Ensuring your meeting is a success
We can all agree that hosting a virtual meeting can often feel like a daunting task. With the help of this how-to guide, we hope you feel better prepared to confidently run an engaging and productive call. Want to read more? Check out How to Develop Trust Amongst Your Team When Working Remotely