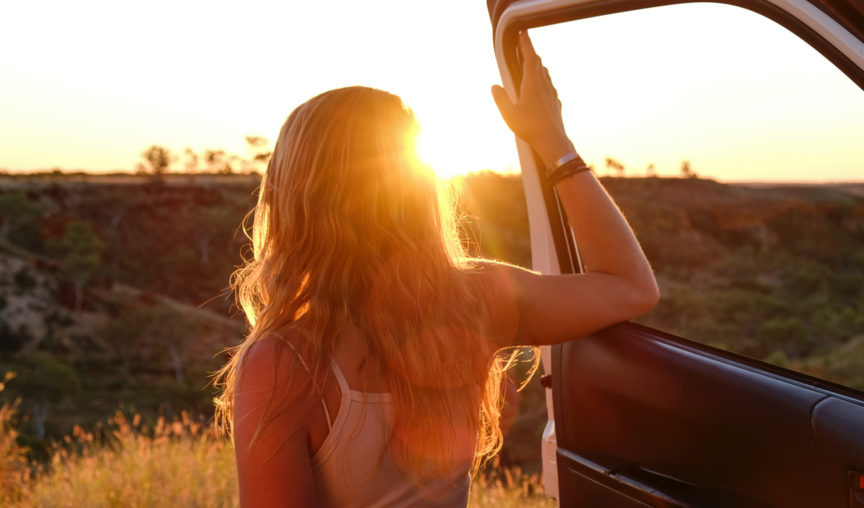 Thinking of a remote road trip? This might be the dose of inspiration you've been looking for…
If there's one thing we talk a lot about at Employment Hero, it's distributed work. Distributed working allows our team to log on from anywhere they'd like – empowering them to do their best work from wherever they are in the world.
And after a whirlwind year, we're excited to see our team transform this concept into something that works for them. If the pandemic taught us one thing, it's that working within a 50km radius of your head office is no longer necessary. It taught us that you can work productively work from wherever you are – whether that's in the office, in your home, interstate or across the world.
In theory, it sounds great, but we all know what you're thinking. Is it really that easy? The answer. Yes – and two of our very own heroes recently took off on a two-week working holiday to do just that.
Charlotte Shaw (Customer Success Manager) and Constance Mallon (Implementation Project Manager) at Employment Hero took their remote working adventures to the road and detailed what the experience looked like for them. Ready to take a look at their remote road trip diary? Let's dive in.
Sat 22nd May:
Today we landed on the Sunshine Coast and picked up our upgraded hire car (a VW T Cross – yay!) and drove straight to Noosa.
We settled into the Airbnb and got our bearings, before finishing the day with the most amazing meal at Light Years. I highly recommend it to anyone in the area.
Sun 23rd May
Started the day with Brunch in Noosaville before setting out on a coastal walk. However, the heavens opened, so we did a swift U-turn back to town to take refuge in a nail salon, while the wet weather passed.
The sun briefly re-appeared so we made a dash for the beach. We got about 10 mins of sunshine before the rain poured again. This time, we headed back to the Airbnb for some home-cooked spag bol and red wine.
Monday 24th May
We woke up early, jumped in the car and drove to Sunshine beach. We grabbed a coffee and walked along the beach watching the sunrise.
Just as it turned 8 am, we were back at our little home away from home, had some brekkie and got ready for our first day of real remote working.
The morning was filled with Zoom meetings – both internal and external, as well as admin. Both Constance and I work in different teams within Employment Hero, but it didn't take long for us to get into the routine of how each other worked. We had a pretty big table and plenty of space to spread out.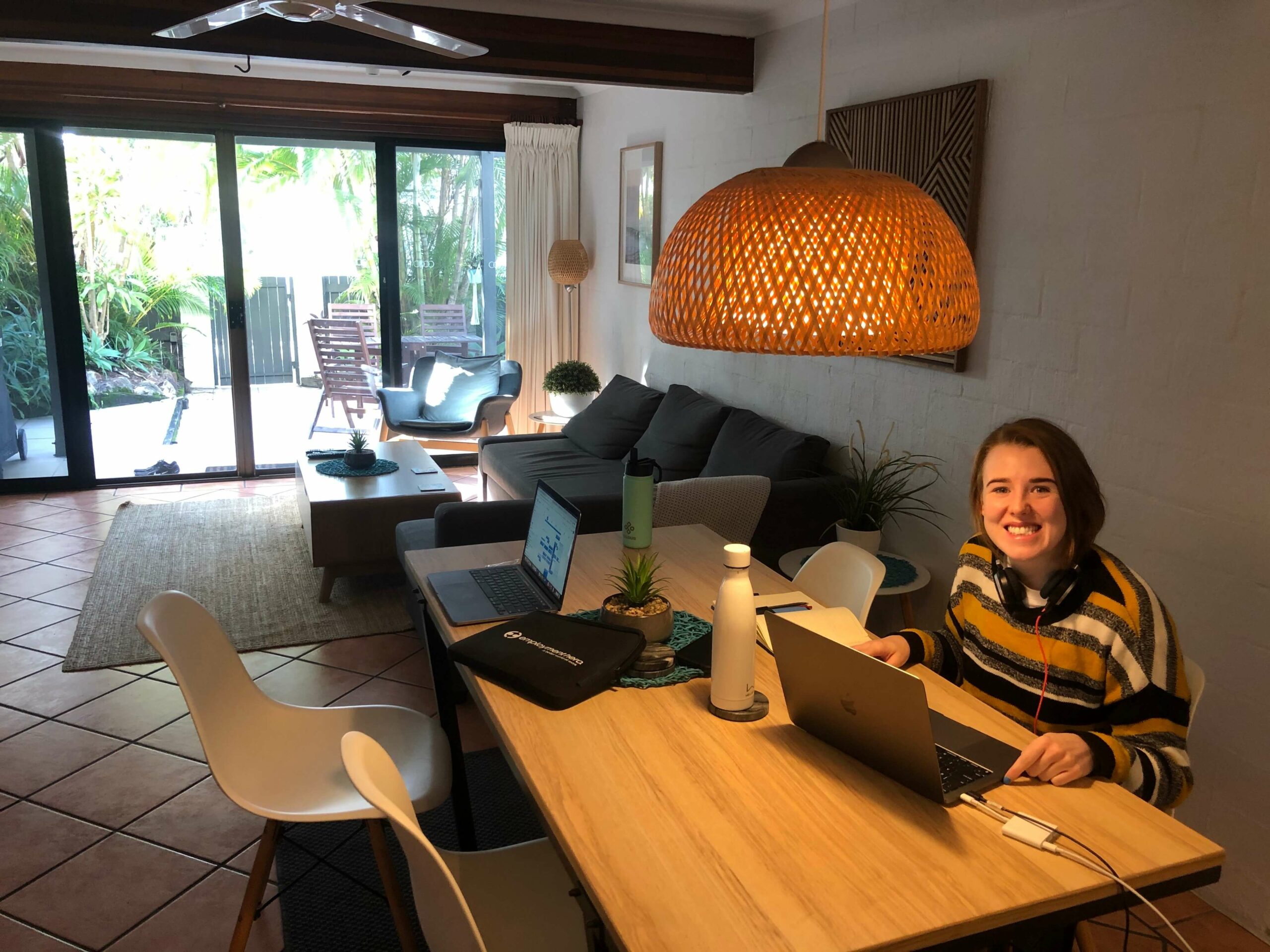 At lunchtime, we used our accommodation's tennis courts to get some exercise and fresh air. The court was on the small/kids size, so the game mainly just provided us with fits of laughter.
Normal work duties continued in the afternoon and we finished the day off with another home-cooked meal and some Netflix.
Tuesday 25th May
We wanted to make the most of having more daylight before work, compared to after work. So we seized the day and got up at 5:30 am to catch the sun rising. We went back to the coastal walk we gave up on, on the first day. It's a stunning boarded walk starting in Noosa town-centre. We saw Dolphins, beautifully even turquoise waves that the early surfers were riding, and pink and orange colours filled the sky as the sun got higher.
We completed the walk by 7:30 am, so realising we had a while until work started, we headed to a cafe on the beachfront for some brunch. We headed back to our Airbnb for an 8:30 am start, with more Zoom meetings, some brainstorming sessions and some client launch calls, bringing us to lunch.
At lunch, we jumped in the car and headed to the beach for a quick dip as it was such a nice day. The tide was strong but the sea was warm – a quick 20 min dip did the job. We showered and had lunch back home, before continuing with our workday for the afternoon.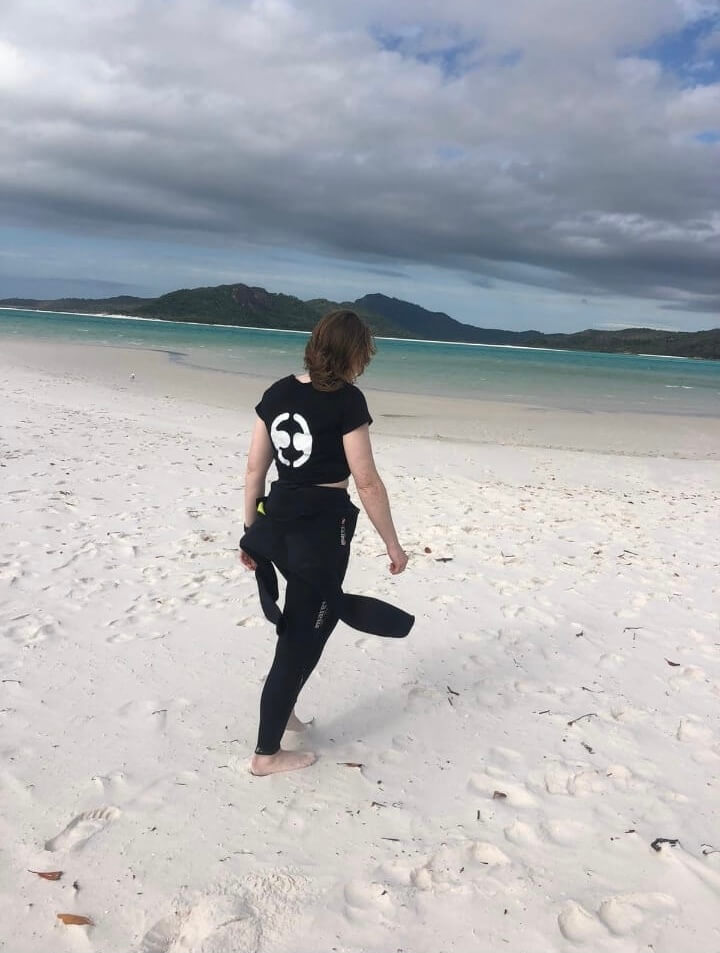 Wednesday 26th May
6am the alarm clock went off. We peeled ourselves out of bed and headed to Sunshine Beach again, for a walk all the way to 'Hell's Gate'. The coastline was gorgeous, with big waves, lush green bushes and jagged rock formations.
After that, we headed back to the Airbnb for another morning of remote working. At lunch, we popped out to Noosaville and walked along the river in the sunshine. The river was filled with paddleboards and jet skis, and although tempting, we didn't quite have enough time before our next meeting.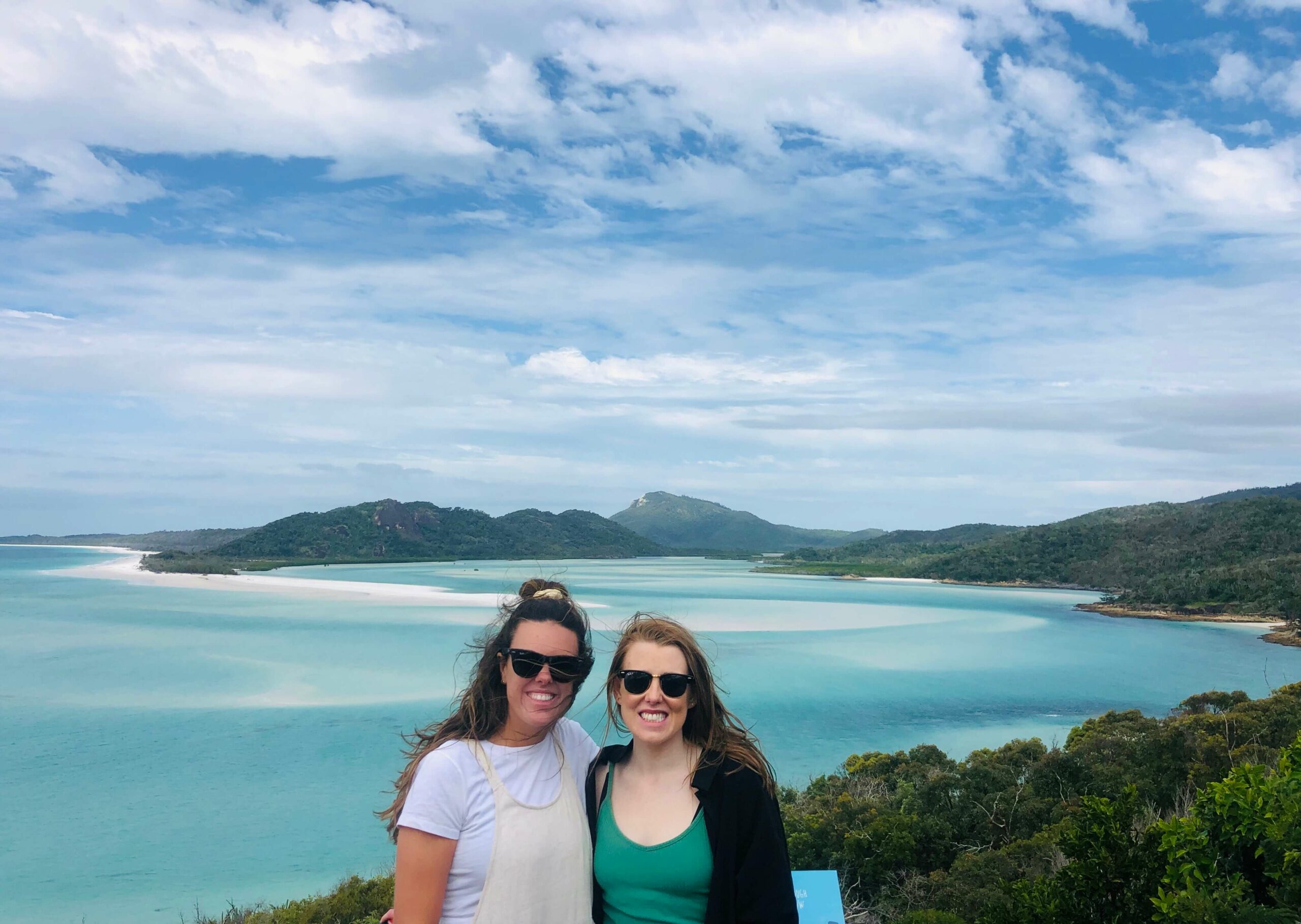 Once 5:30 pm rolled around, we signed off from work and quickly got ready for dinner. We had a cross-over with 2 of our friends from Sydney, who are taking the year to travel around Australia in their Troopy. We headed to a lovely restaurant on the river, eating and chatting to our heart's content.
Thursday 27th May
Today, we gave ourselves a little lie-in, waking up at 8 am for a quick coffee before starting our morning workday. Then at lunch, we made a quick pit stop in Macca's (what is a road trip without the golden arches) before driving on to Rainbow Beach.
We quickly checked into our hostel room before continuing our work for the afternoon. This is taking remote working to the next level. We had the next 2 working days as annual leave, so making sure our out of office reply was on and our relevant team members were made aware, we logged off ready for the long weekend.
Friday 28th May
With an early wake-up, we loaded up the 4WD and headed for the ferry taking us over to Fraser Island. It was a sunny but cold morning, however, arriving in Fraser was gorgeous. Beaches for miles, sharp blue sea with crashing waves and the occasional Dingo spotted on route.
We spent the day driving along the sand, exploring lakes (lake Mackenzie to be a serious highlight of the whole trip) and getting to know the other 10 people in our tour group.
We arrived at our campsite just before sunset and headed up a massive sand dune with 360 views of the island. The rest of the evening was filled with dinner, a campfire, games and stargazing before resting our heads in our tents.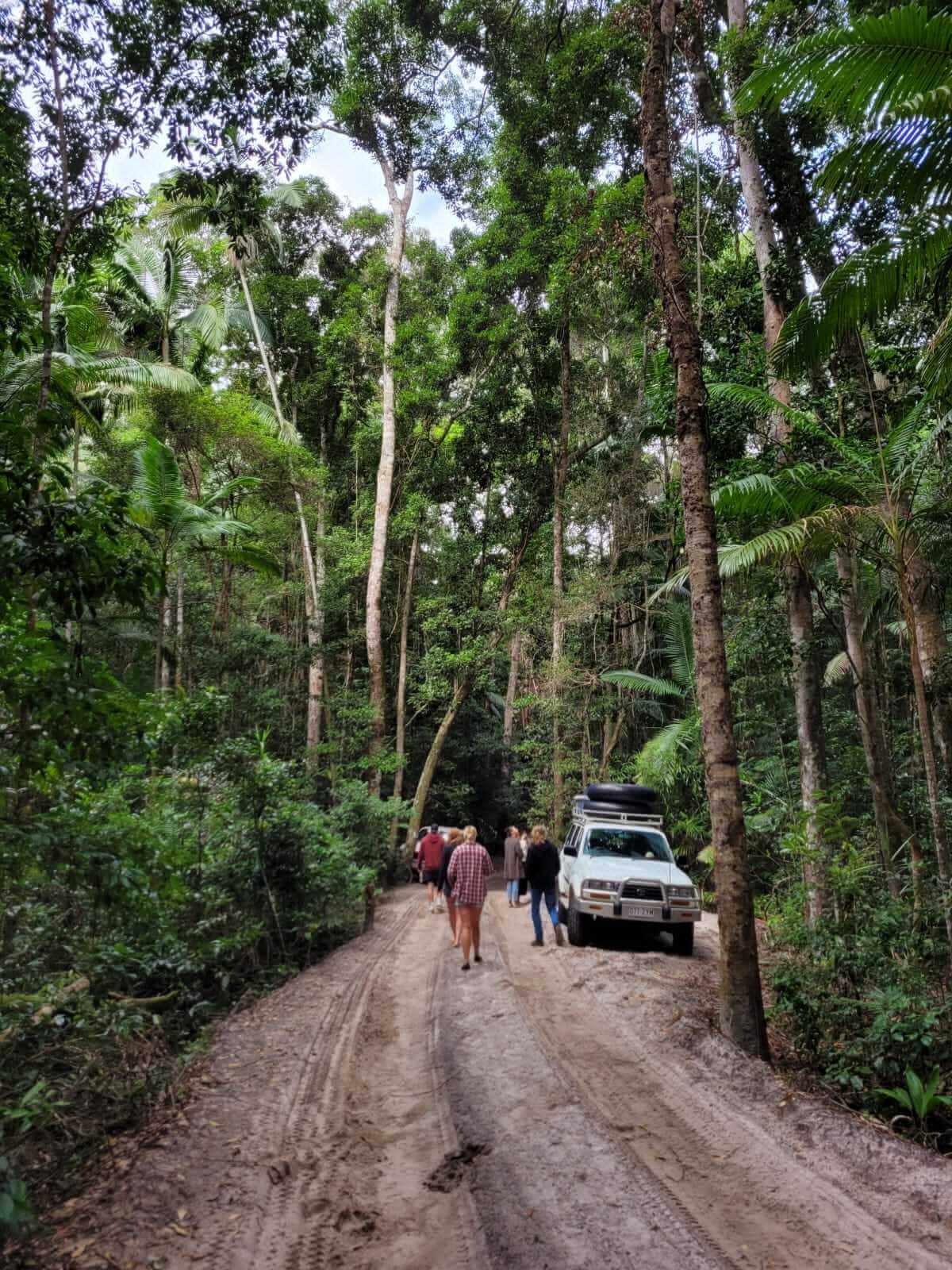 Saturday 29th May
Today we spent the day tubing down a creek, visiting more lakes and some more 4WD driving through the jungle. There was unbelievable scenery across the whole island. We finished the day with a cold swim in some rock pools at the northern end of the island, called Champagne Pools. It was beautiful – filled with crystal clear blue pools, before returning to camp for our final night.
Sunday 30th May
We packed up the cars, visited an old shipwreck, as well as a lake in the middle of a sand dune. It was a fantastic morning to end the trip.
We caught the ferry back to the mainland and said our farewells to the amazing group we had bonded with over the 3 days. We got an early night ready for our long drive in the morning.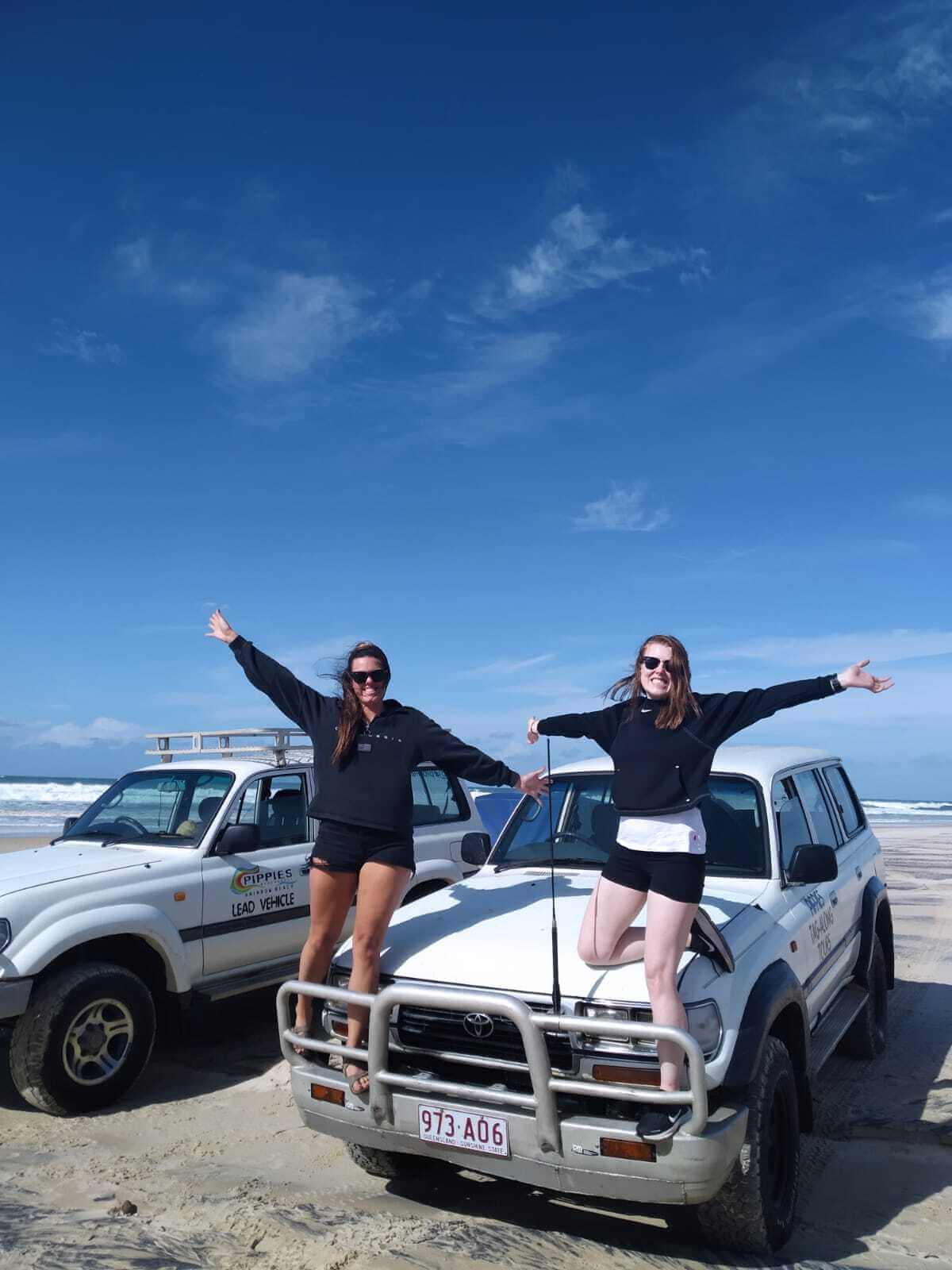 Monday 31st May
We took this day as annual leave and decided to bash out the long drive from Rainbow Beach to Airlie Beach in one go.
We set off early at 6 am and got stuck into a great podcast (To live and die in LA) for the next 10 hours. We swapped regularly, arriving in Airlie at 5:30 pm and both agreeing that the drive wasn't as bad as we had expected, seeing some great landscape as we went.
We popped to Woolworths to do our food shop for the week before getting comfortable at our Airbnb.
Tuesday 1st June
We logged on to work for an 8:30 am start, but a bit shocked from seeing a sign on our coffee run stating 'Croc sited within this area within the last 7 days'. We were no longer in NSW.
The morning mainly consisted of catching up on emails from our 2 days of annual leave and touching base with our teams to get updated on anything relevant.
When lunch came, we jumped in the car and headed into town to explore and get our bearings. Airlie Beach was filled with tourist shops, hostels, bars and restaurants. Our afternoon was filled with more meetings, admin and brainstorming sessions followed by a nice relaxing evening.

Wednesday 2nd June
We headed out for a morning coastal walk before work to watch the sunrise. We were staying in Cannonvale, a 5-minute drive out of Airlie, so we walked the coastal route back into Airlie, stopping for a smoothie bowl overlooking the marina. It was however warm and muggy, a nice change from the cold weather Sydney had been experiencing.
Lunchtime came and we drove to the town where there is a man-made lagoon for people to swim in, so they can avoid all the dangerous animals lurking in the water. It was crystal clear blue, looking out over the beach and was a nice cool down from the midday sun. We enjoyed some lovely fresh air before completing more back-to-back client meetings in the afternoon.
Logging off work for the day when evening came, we headed back into town and met up with a girl we had met on our Fraser trip for some drinks.
Thursday 3rd June
We set out on a walk that led to a lookout, however, we completely underestimated how long the walk would take and about halfway through we had to turn around to make sure we were back at the Airbnb in time for work. It was a hard uphill walk through the forest. It was so good to get our heart rate up and it was about the most exercise we did over the whole trip.
On Thursday evening, we decided to treat ourselves to a dinner out and had some amazing seafood; calamari, prawns, scallops and fish – we had the lot!
Friday 4th June
Today was our last day of remote working. Lunchtime was busy as we had to drop our hire car back in the town centre, as well as drop our big suitcases off at a travel office, ready for our Whitsundays Boat Trip over the weekend.
We were only able to take on the boat a small overnight bag. The afternoon consisted of more client meetings, in between some admin and making sure our teams were up to date on our work as we had a long weekend with Monday and Tuesday booked as annual leave.
We logged on to our weekly All-hands at 4:30 pm, with a cocktail in hand, to hear about our company updates from the leadership team. It was nice to be on the call together and in such a different location to normal.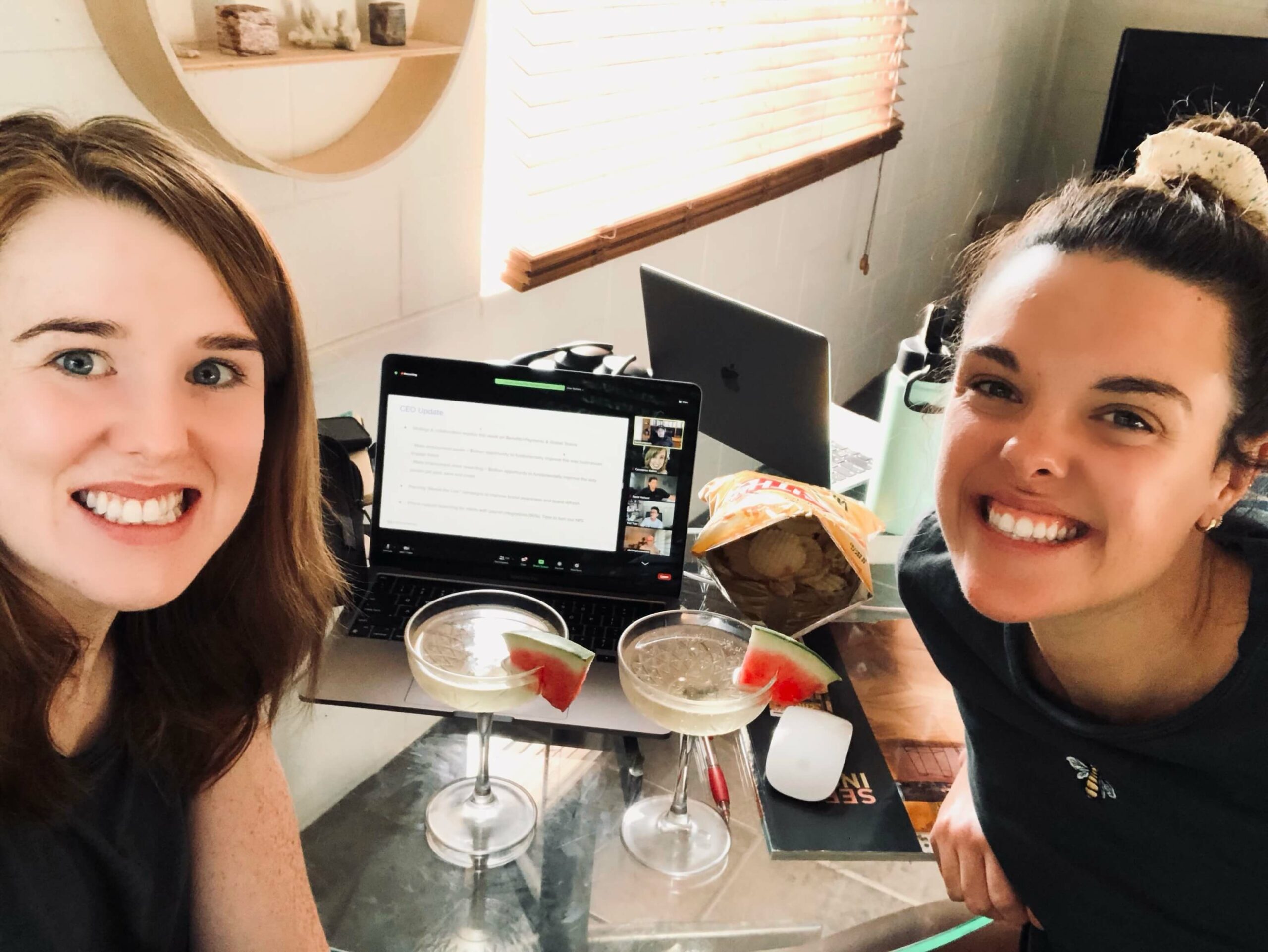 Saturday 5th June – Monday 7th June
Super excited to tick the Whitsundays off the bucket list, we headed to our sail ship; 'The New Horizon'.
We spent the next 3 days exploring the islands, snorkelling, paddle boarding, sliding down inflatable slides and getting to know the 28 other people on our boat. We watched amazing sunset's that had a totally different perspective being out on the water.
Again, sleeping on the boat was a new experience. We were all squeezed into tight bunk beds and we were positioned at the front of the boat, so we could constantly hear water thrashing on the hull. A highlight was the crew running the boat, who we could not recommend enough and the lookout on Whitsunday's Island, looking over Whitehaven Beach. The blue and white swirls covered in stingrays were out of this world.
Tuesday 8th June
Today is the day we fly home. Flights surprisingly were cheaper out of Hamilton Island, so we spent the morning here and as soon as we arrived we wished we had longer.
It was gorgeous and boarding our flight was emotional. We had the best 2 weeks exploring beautiful Queensland but we were also both exhausted from being on the go non-stop.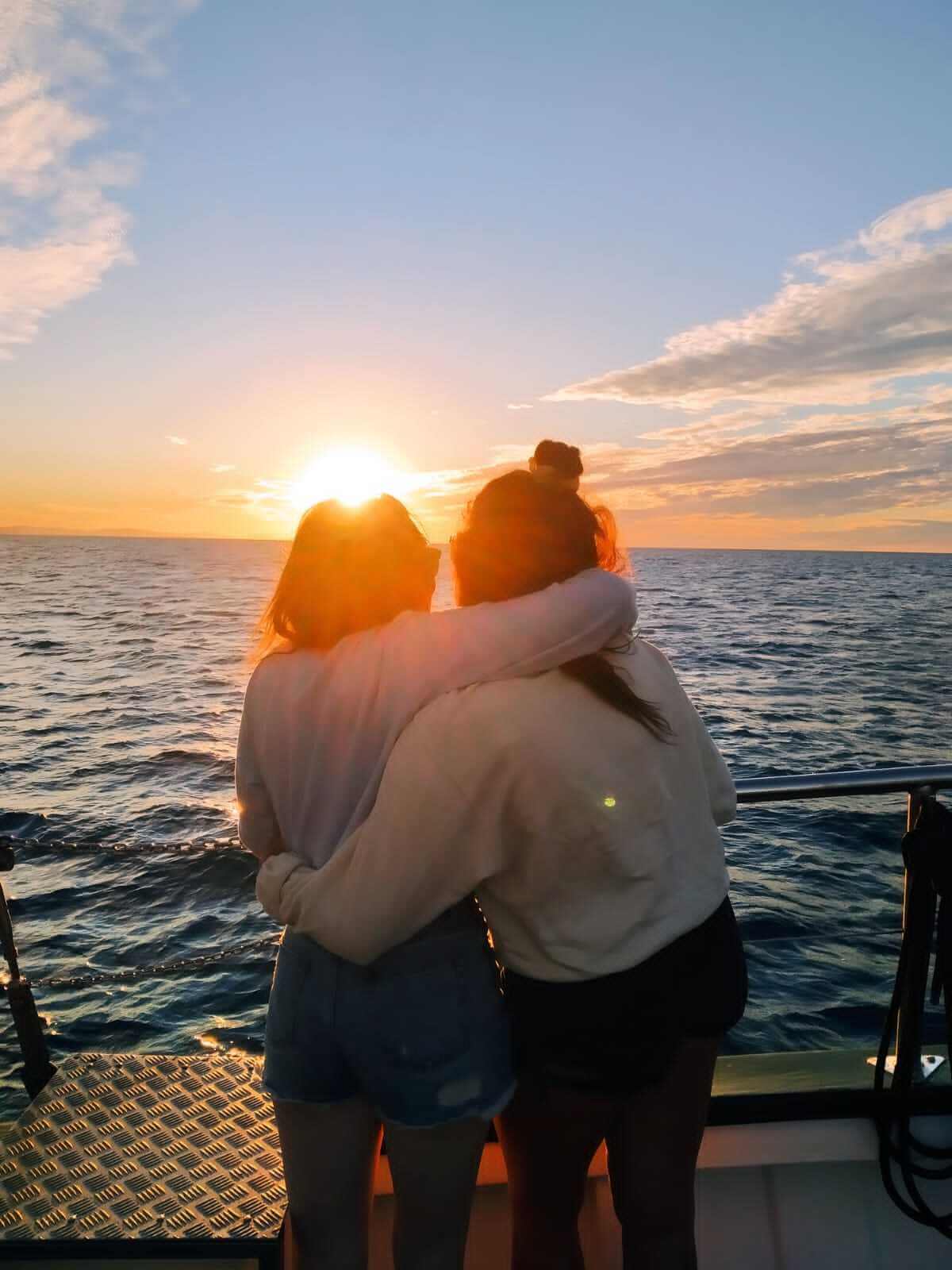 Our thoughts?
None of this would have been possible if our work, Employment Hero, hadn't embraced the remote working stance – we can't thank them enough. Being able to work in new scenery and explore a new place at the weekend was a breath of fresh air, to re-fuel us in energy and motivation.
We urge anyone that has the privilege of being able to do the same to give it a go. This was our first trial of real remote work and it definitely won't be the last! There has to be some good come out of the pandemic and the new world of work is definitely one of them.
Want to open up all of the possibilities to your team? Learn about Global Teams.