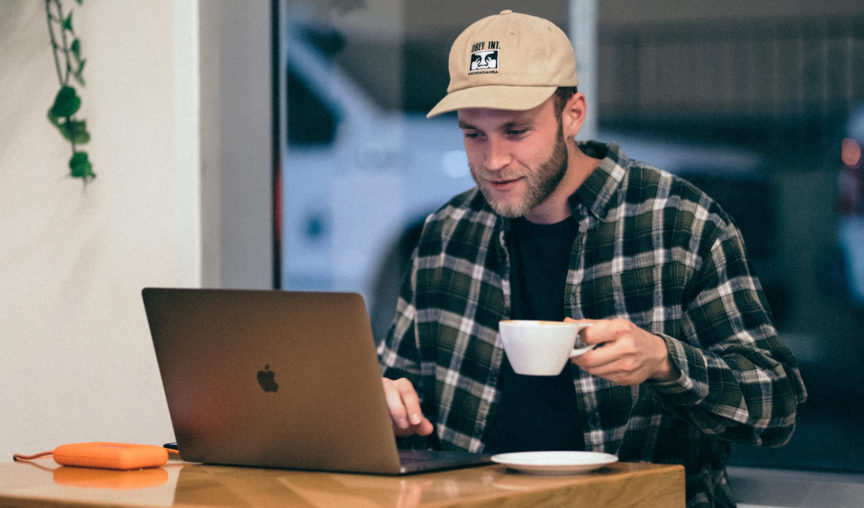 Ben Thompson (CEO and Founder of Employment Hero) and Brett Iredale (CEO and Founder of JobAdder) shared their thoughts on the opportunities for businesses as lockdown restrictions ease, and the future of remote work. Here are the key takeaways from their discussion:
1. More Opportunities for Talent
Remote working, as a necessary social distancing measure in response to COVID-19, has triggered a global epiphany about the benefits of remote work, such as:
Increased flexibility and less time wasted commuting to and from the office

Increased access to talent pools for businesses, and jobs for employees

Greater equality for the unemployed, people with disabilities, carers, working parents and the geographically isolated

Lower rent, housing and travel expenses

A chance for more qualified people to reconsider their careers and values
2. Research Results
JobAdder wanted to understand the impacts of coronavirus on the recruitment industry, so the team put out a survey and found:
43% of recruitment leaders expect to start hiring again in 2020

16% would hire more people throughout the rest of 2020

21% would hire remote employees

66% plan to implement flexible working from home options
JobAdder's recruitment platform is also seeing the Australian and New Zealand recruitment markets making more placements and hires again. Last week was New Zealand's strongest week of new hires/placements since COVID-19 – a sign of more positive things to come. Employment Hero wanted to understand the impact of coronavirus on employees' remote work sentiment. Key results from surveying 1,200 employees across various sectors found:
84% of respondents enjoy working from home and;

92% would continue working from home to some extent if given the opportunity.
Employment Hero is also conducting an employer survey on remote work sentiment which has shown some interesting initial results:
30% of employers intend to make previously office-based roles remote

30% of employers do not intend to make any roles remote

40% are unsure about remote work
The reality is that for many businesses, moving to remote work just isn't possible or it's simply too challenging to come to terms with right now. As cloud-based tech companies, Employment Hero and JobAdder were fortunate enough to have the right tools and systems in place to help transition their staff to remote work seamlessly. But it may take time for more traditional businesses to make remote work a permanent policy.
3. Why a remote first approach could be a strategic advantage in accessing talent and other things to consider
In an internal survey, 40% of JobAdder staff said they would move further away from the city, and 13% said they would move to an entirely new location if a permanent 'work from anywhere' arrangement was an option. Additionally, there is a wider talent pool once you start hiring remote workers. "I see no reason why companies won't be moving to a permanent 'work anywhere' arrangement and we can't be the only company heading this way." – Brett Iredale. In Employment Hero's Remote Working Survey, 65% of respondents would consider working remotely on a permanent basis. Given this information, it is very likely that Australian employees will expect remote work to become a part of their working lives, even after COVID-19. A serious consequence of this is that top talent will go elsewhere if businesses don't rise to meet the demands of their workforce with a flexible work approach. Now that people have had a taste of the benefits that remote working provides, why would they go back?
4. The challenges of managing a distributed team and what we've learnt whilst working from home
The JobAdder internal survey from last month revealed:
77% of people at JobAdder missed their work colleagues

22% of people experienced loneliness

13% experienced mental health issues

32% say their working from home arrangements are less comfortable than the office
Brett explained, "the two biggest takeaways for me is that we have a fantastic culture that we enjoy, and need to protect as we continue to grow. Also, 'the-out-of-sight, out-of-mind' factor has to be taken into account. Our People and Culture team are working to ensure that everyone is looked after, and feels comfortable, safe and supported." Ben agreed with this sentiment, adding "from the same remote survey that I mentioned above, we found that people definitely missed the social aspects of the office, just like you mentioned Brett."
The majority of respondents (63%) rank being able to easily speak to/bounce ideas off coworkers in their 'top 3 things missed about working in the office'.
What else did they miss?
The camaraderie of coworkers (50%)

,

access/ease of communication with managers/leaders (36%) and energy/vibe/buzz of the office (34%)

. All of these relate to the social aspects of the office environment.
Ben continued, "I think the challenge for leaders is how do we get this social environment and our culture online? Leaders will need to work closely with People and Culture teams to facilitate this, even if only some of your employees are online post-COVID.
5. The new role of the office in a remote first business
Since COVID-19, Employment Hero made the decision to become a remote first workplace, meaning employees have the option to work from home permanently, while the physical office will transform into a place for social interaction and collaboration. Ben expects remote first policies to catch on; "I predict that offices and workplaces will become a space for social activities like learning and team bonding. The traditional office could soon disappear as companies encourage workers to perform 'deep-work' and business as usual duties at home."
6. Opportunities for Australians to work anywhere
A remote first mindset gives employees the option to live wherever they want, without work influencing their decision. Ben explains, "if you bring people together for a weekly all-hands meeting, staff will have to live within a five-hour commute from the office. If you bring them together once a quarter, then people might work in Perth, or Bali or New Zealand." This gives Australians the chance to have a lifestyle they've always dreamt of, as well as a competitive, fulfilling career. "That's an appealing prospect" argues Ben "and more businesses need to understand that by adopting a remote first mindset, they stand to gain top-quality talent and better-engaged teams."
7. The risk of international wage arbitrage
Remote first working poses an important question for employers: how do you start to manage staff who work in potentially foreign jurisdictions? If you do permit people to work from anywhere in the world, how do you ensure that those remote first workers are not treated any differently to employees in an office? This question covers many aspects of worker protections, from fair wages to social inclusion, to leave entitlements. For some workplaces, it might mean adopting a 'one in, all in' policy. For example, if one team member isn't physically present for a meeting, every person attending that meeting must dial-in. While we all have a lot to learn about co-ordinating blended workforces, it's always an employers' obligation to treat their staff fairly and equally. Regardless of whether they are remote or locally-based.
Contact our SMB specialist team to discover how Employment Hero's extensive range of remote ready features can help your business transition to the new world of work.