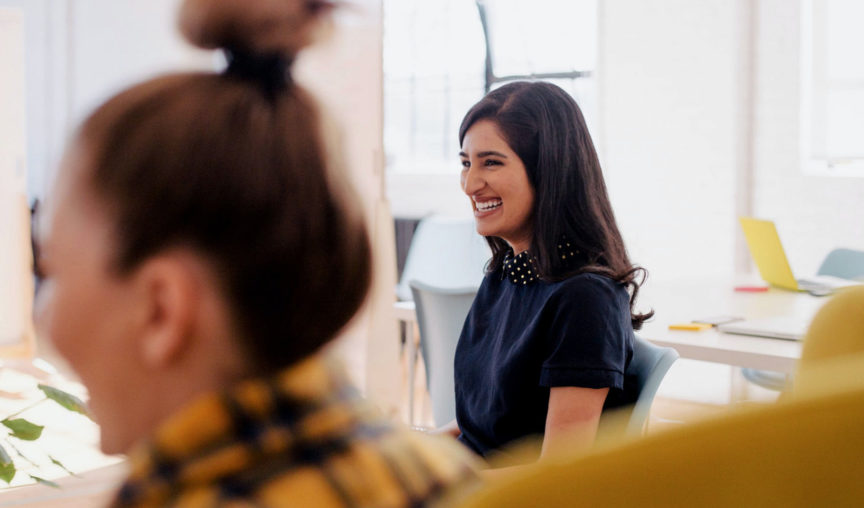 Did you know that 25% of graduate employees quit their first job within the first 12 months of employment? With such a large proportion of young people leaving their first role so quickly, it's never been more important to nail your recruitment and onboarding experience for graduate roles.
When it comes to the recruitment and onboarding process for graduates, it's a ballgame of its own. Many of them are just starting out their career journey, so naturally, they'll have less experience compared to a senior candidate. This means that you need to tailor your experience to accommodate their experience levels and focus on other life experiences they've had, outside of a professional environment.
Ready to learn how to create a killer hiring and onboarding process for your graduate candidates? Let's get to it!
Source: Giphy
Finding gold star graduate candidates
Before we dive into the process of hiring and onboarding your gold star grads, let's start with first things first – how and where to find them.
To get started on your search, you need to post your job ad where your target audience is actually looking. While you should cover all of the basics of job posting websites, you need to get a little more creative with platforms that they will use.
So, where are graduates looking for jobs?
Universities– careers advisors, university job boards, career fairs
Recruitment agencies or job boards specialising in junior jobseekers – Hatch and GradAustralia
Crafting your job description to excite graduates
Writing a compelling job ad to entice graduates can be challenging, especially if writing isn't your strong suit. How can you create the best possible job ad to attract the best talent to your business? Based on many years of experience, we've put together the perfect formula to attract stellar talent.
1. Use a highly-relevant job title
The job title is the most important part of your job ad. You need to make sure it stands out the moment an applicant comes across it. It should also explicitly state what the job is, mention the level and type of role and use terms that candidates would search for. This means you'll receive more applications for the role.
💡 EH tip for recruiting graduates: Steer clear from adding jargon, as 60% of candidates say terms like 'ninja', 'guru', and 'superstar' are gimmicky.
2. Share your company's story
The reality is that most graduate candidates will have no idea about your company or clients before stumbling across your job ad. With this in mind, it's good to lay the groundwork in the job ad so they know what your company does before they apply.
Start off with a small introduction on who you are and what you do. Highlight your achievements, reputation and include your company mission and core values. You want to highlight your company culture and share all the cool things that make you come across as a great place to work.
3. Grab their attention with key selling points
Chances are, the graduates who have applied for your role have applied for dozens of others. You want to make sure your key selling points for the job role are clear, concise and get people excited at the thought of working for your company.
Showcase the best things about the role such as:
Outline any company highlights
Are there opportunities for mentorship and professional development?
Do you offer any benefits that your target candidate would care about?
Do you have regular celebrations?
Are you remote-first or allow flexible working?
Are there opportunities for growth?
4. Provide a job summary
A job summary is very important for making sure any potential candidates know exactly what they are applying for.
Here are a few things you should include in a job summary:
Describe the basic purpose of the job and why the role is actually needed within the business
List the various duties included in that role. Describe what those duties are, how they are performed and why they need to be done
Even if a job title is similar to a role they have done before, this doesn't mean the role will be exactly the same. Assume the candidate knows nothing about your job and explain it as clearly as possible
Provide business information about who they would be reporting to, what other positions report to the same supervisor, and if anyone reports to them
5. Set clear goals
Defining the role with clear goals will tell job applicants what they will need to accomplish to reach and deliver key results for your business.
Lou Adler, CEO of performance-based Hiring Learning Systems is a huge advocate for performance-based job descriptions over skills-based ones. The idea is to focus on the results you want from the new hire, instead of education or experience. Add a list of the primary responsibilities and set tasks they will be doing, but don't overwhelm your applicants with too much information. By adding any more than seven role responsibilities, a reported 69% of candidates would be discouraged from applying.
6. Language and layout
When writing a job ad it's important to not get stuck on the details. Use simple language and a clear structure to help candidates understand the role and the business. Use bold subheadings to break your content up into clear themes which will help candidates to scan-read the ad.
7. Sell your benefits
Employee benefits is something we happen to know a lot about at Employment Hero. In our nation-wide survey on employee expectations, the survey revealed that the top things that influence candidates when accepting a job offer are pay (63%), location (52%), flexible work (45%) and career progression (43%). These are all things that you should be showcasing in your job ad. Especially salary and employee benefits.
Add any employee benefits you offer in your job ad – things such as training programs, commission schemes, incentives and employee wellness programmes. Demonstrate that your company has a good work/life balance – it's what grads want! This is really important to candidates who are attracted to a job because it offers flexible hours. Understanding what motivates your candidates, whether its remote work or flexible hours, will give you an advantage over your competitors.
8. Start thinking about culture fit/add
Ensuring a new hire is the right cultural fit is really important. You want to make sure all potential new employees are going to fit seamlessly into your business dynamic so both you and they feel comfortable. Employees that fit your culture are also more likely to stay longer and improve morale and productivity.
Culture fit in the context of recruiting is all about attracting employees whose beliefs, values and behaviours are in alignment with those of your business. Candidates want to know if you share their values as well. Company culture is increasingly important for potential candidates when assessing whether they would be a good fit for a company. A video is a great way to introduce candidates to your company culture and brand.
This video could include:
Testimonials from current employees about why they enjoy working at your company
Information on what kind of people thrive in your business environment
Showcase how your business promotes a work/life balance
You could also include positive testimonials from your Glassdoor or internal team surveys to jazz it up. Remember, new graduates want to hear from employees who have had career growth within your organisation.
Sarah Topjian shares her Employment Hero journey with us.
9. Encourage graduates from all backgrounds and experiences to apply
When it comes to hiring graduates, you need to be inclusive. Be conscious of framing your workplace as an accepting and inclusive place to be. Consider putting a statement on the end of your job ads that invites people of all backgrounds and identities to apply.
But, how do you actually recruit new graduates?
So now we know where we can find our graduates and what they want from a new role, how do you actually recruit them and get them to want to work for you? Here's a few pointers.
Make it personal – recruit an individual, not a role-filler
Individuality is a key value for new graduates. This impacts the recruitment process. When reaching out to candidates or responding to applications, speak personally. Show that you have seen who they are. Focus on the person, not the position. So, instead of sending out bulk recruitment emails – get in touch with potential candidates personally.
Be transparent and cut the spiel
Recent graduates are some of the most marketing-savvy people out there today. They know sales-speak when they hear it. So don't even try. They value honesty and transparency. During recruitment, be honest about your expectations. Be honest about your offering, your salary package and the career growth you can offer them.
💡 Did you know that you can manage your entire recruitment and onboarding experience with Employment Hero? Employment Hero's Applicant Tracking Software (ATS) is an end-to-end recruitment feature that seamlessly helps you find and hire the best talent around the world. It keeps all notes, records and information in one place and it can be shared amongst your team. You can also post to all of the job boards where you think recent graduates might be looking. Nifty, right?!
Watch the demo below. 👇
What's next?
Your job ad is live and you've got a flurry of applications for the graduate position, so who do you choose?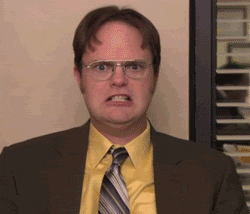 Me being overwhelmed with how many applicants I received from my stellar job ad
When it comes to narrowing down your search and choosing candidates to take to the next stage, how do you choose? Graduates generally have limited professional experience and it may seem like you're looking at a pile of very similar CVs. When it comes to this stage, you want to look at the following factors.
The time and effort they put into their application
When hiring someone, you want the best of the best. You want someone who will show care in their work and have strong attention to detail.
Some things to look out for include:
Have they included specific information in a cover letter related to the job description?
Have they included experiences and achievements that are relevant to the role?
Personalisation on their application – have they done research and personally addressed the hiring manager?
Have they proof read their CV and cover letter to ensure there are no spelling or grammar mistakes?
Look at their previous work experience and responsibilities
When looking at previous experience, you want to see that the graduate has shown initiative. Have they undertaken internships as part of their degree or course? Do they show a keen interest in a particular area or have they taken it upon themselves to learn a specific skill? Have they had a role where they have shown some ownership of tasks? Do they have transferable skills?
💡 Remember, it's mostly about seeking soft skills at this stage. You want to find candidates who show career drive and a strong willingness to learn.
"We've all met people with great talent but little energy. Sadly, they never live up to their expectations. Others of average talent, but with extraordinary energy, often achieve success beyond all expectations. That's why self-motivation is so important."
― Lou Adler, Hire With Your Head: Using Performance-Based Hiring to Build Great Teams
Consider their extra curricular activities
Involvement in extra curricular activities can show that a candidate cares about giving back to the community and working towards goals. Whether that's through volunteering, tutoring, teaching others an instrument, or being a part of a university society, it shows dedication – something that you want your new graduate to possess!
Design your interview process for graduates
When engaging with graduates, your interview process is going to look very different to that of a C-level executive, or even someone with a few years of experience. Graduates are just starting their career journey in their specific field, so it's important you change the process to suit their experience. The last thing you want to do is ask extremely technical questions and make them feel like a fish out of water!
When designing your interview process we suggest letting your graduates know what the experience will be like upfront. Let them know how many rounds of interviews there will be, if they'll be required to complete a task at the final stages and who they'll be meeting with. This can help set the tone and give your candidates an expected timeline for each stage of the process.
Decide on the number of interview rounds and who your candidates will be meeting with
Depending on the size of your organisation, you may opt for multiple rounds of interviews. This may be due to schedule conflicts or simply because you don't want to overwhelm your candidates with a panel-style interview process.
For a graduate interview, we suggest having one screening call over the phone. This can be with a talent acquisition manager and a chance for both parties to learn more about what they are looking to get out of the experience.
Have a list of non-technical questions to ask
When meeting with junior candidates, it's not about their work experience. While you want to learn about what skills they have and any work experience, it's about finding out who they are and if they have the drive and determination to fill the role. Instead of focusing on technical and specific skill questions, you should make them more personalised.
Some good interview questions you can ask your graduate candidates include:
How did you get into (the area they're interviewing for?) Tell me what inspired you to take this path?
What was your favourite project or unit when you were studying?
Can you tell me about a time when you showed determination and leadership?
What resources do you use to enhance your skills you've learnt from your education?
Tell me about a time when you've made a mistake. What did you learn from it?
Where do you see yourself in five years?
What drew you to this position and made you want to apply?
Tell us about a time where you've had to take complete ownership over something. How did it go?
Can you tell us about a time when you found it difficult to work with someone. What happened and how did you resolve it?
Completing a task
We get it. Hiring a graduate student can be a big call to make. It's something that you want to get right, but it can be difficult to see their skills. Different roles have different expectations, so you may want to ask your candidates to complete a task. This way, you can find out firsthand if their skills are up to par and if they'll be a great fit for the role. Let's take a look at these two examples:
📝 Junior Content Marketing Coordinator
Content marketing requires writing – and a lot of it. Creating a task for your final candidates can help define the strongest writer. This could involve writing a blog post about your industry and creating a social media post to go with it.
You want to make sure your candidate can nail your tone of voice and effectively communicate what it is they have to say.
🎨 Junior Designer
More often than not, designers will already have submitted their portfolio containing the work they completed whilst studying. This can make it a lot easier when it comes to narrowing down candidates. However, you may ask your candidates to complete a task to see how they adapt to your brand. To gauge their design style, you could ask your candidates to design a series of social media ads for your brand.
💡 Remember, you're not looking for perfection here, but rather potential and passion. You can train them up to be everything you need and more!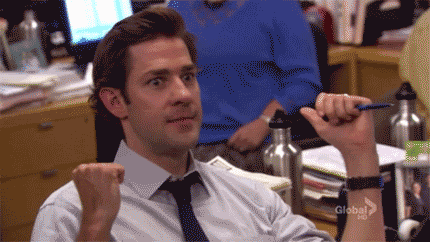 Your team when the candidate aced the task you assigned them
Onboarding
After rounds of interviews and many applicants, you've now found your star candidate and you're ready to hit the ground running. But, the race isn't over yet – you're just getting started!
Onboarding a new graduate should be handled a little bit differently to those who have years of experience. You want to make them feel comfortable and not overwhelm them on the very first day. Before they start you'll need to ensure that their contract, policies and paperwork are all up to scratch. Then when they do start, there should be a proper induction plan in place to ease them into the business, especially if this is their first full-time role.
We all know that first impressions count – and we mean it! Research has shown that graduates are more likely to change roles in their first year. However, if you give them a great first day, they'll be more likely to stick around and help your business grow.
Whether it's yourself, or your HR team, make sure everything is set up to give your new grads an experience to remember. You always remember the first day you start a new job, and those memories are especially clear if things don't go smoothly. The last thing you want is for your new hire to wait for hours for their manager to turn up or sit there twiddling their thumbs because they don't have access to the right equipment…
Make sure that when your new graduate's first day comes to an end, they know they've made the right decision in becoming part of your business. To help you get organised and give your new graduate an amazing first day, week and month, we suggest following these simple steps. You want to show that you're organised and excited for them to make a real impact in the business.
🖥️  Did you know you can move your applicant from the application stage to the onboarding stage seamlessly with Employment Hero and have them onboarded within minutes? This can help set up your new starter for success and get all the paperwork out of the way by using a paperless onboarding solution. Completing all the paperwork days, or even weeks before the new employee starts ensures day one is memorable for all the right reasons!
Before an employee's first day
Work Space
Prepare your new employee's work area and office space and equip it with supplies
Order appropriate access keys/security cards and make sure they work
Order business cards, if applicable
Arrange for parking, if required
Technology Access
Order technology equipment (computer, iPad, phone) and software
Set up their system in advance and assign them to a printer
Arrange for access to shared drives
Add their name to relevant email lists
General Communication
Share the news about the new starter with everyone in the business
Assign a buddy or mentor to the new hire
The first day
Have a small gift waiting for them such as your company t-shirt, mug or keychain
Give them a tour of the office or workplace and introduce them to key team members
Present them with their onboarding pack, containing important information like account info
Ensure they get a proper induction
Meet with them and their manager to explain the expectations of their role
Have their manager assign some initial tasks
Organise for them to have lunch with their new manager and/or team
The first week
Introduce them to employees from different areas of the business
Follow-up to ensure they've accessed, read and acknowledged your company policies
Check-in with them and their manager regarding initial tasks
Have their manager assign them their first project
Ask for first week feedback
The first month
Hold regular check-in meetings and evaluate their progress after a month in the company
See how they're getting along with the rest of the team and whether they're enjoying their work
Assess and action training needs
Check in with their manager on how their one-on-ones are going
With these steps, you'll be on your way to giving your new graduates a recruitment and onboarding experience they'll remember for many years to come. Remember, the key is to be personal, be upfront, and tailor your process to suit them. So go on, go find your gold star grad!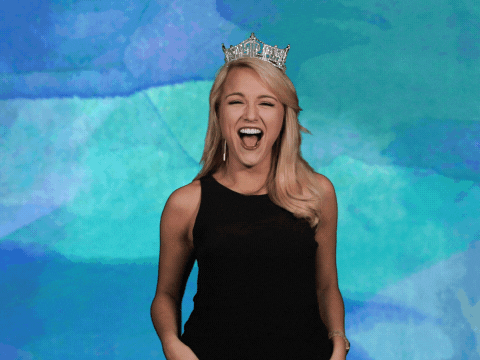 You after you've nailed the recruitment and onboarding process for your new graduate
Want more?
Looking for an in-depth guide to recruitment and onboarding? We've got it here. 👇
The ultimate recruitment and onboarding guide