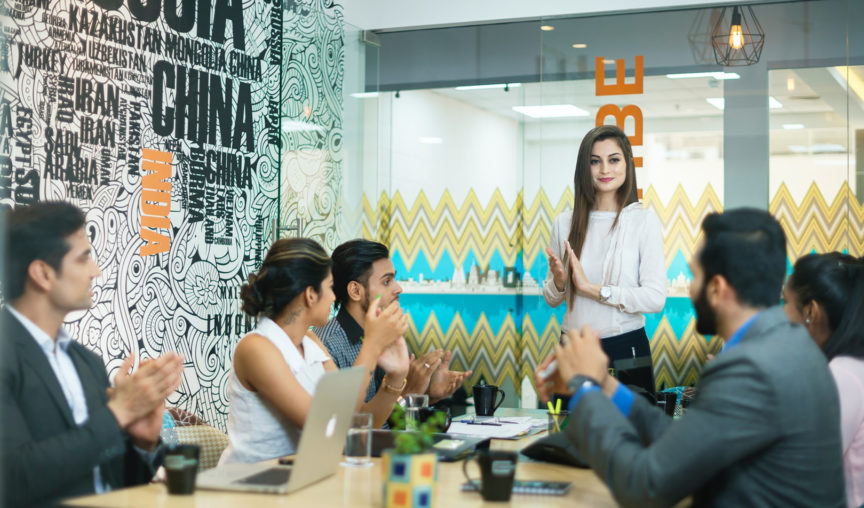 As a small business, it can be challenging ensuring that your HR and payroll documentation is organised, compliant and easily understood by your team. Add the complexities of growth and a fast-moving industry and you can quickly feel overwhelmed. We've written this article to explore how Employment Hero Premium has worked for RPR Trades and how it could work for your business.
The Backstory
RPR Trades is a young and emerging market leader for high-performance recruitment and management of labour hire. They offer a complete workforce recruitment and management solution, driven by their team of dedicated industry experts who specialise in recruitment, optimising performance and reducing risk. With people management being at the core of their business, and eyes on expansion, they knew it was vital to ensure that the right processes were in place to allow them to successfully scale. Hayley French, Corporate Services Manager at RPR Trades and her team decided it was time for an all-in-one HRIS.
After taking advice from their HR advisor, Hayley looked into using Employment Hero, as well as other HRIS on the market. "We did look at a few other possibilities for due diligence purposes, but Employment Hero stood out well above the rest." After the first demo, Hayley immediately saw the benefit that Employment Hero would have on the business and has been using it ever since. So why do Hayley and her team at RPR Trades love Employment Hero? Let's dive into the 5 reasons why Employment Hero Premium is their choice of HRIS.
1. Easy to Use
Employment Hero is a customer-centric product, designed to provide an easy-to-use HRIS platform that anyone in the business can learn and use quickly. "Employment Hero took no extra brain power from our staff as it was all so intuitive." RPR Trades installed the Employment Hero platform themselves. Hayley completed the setup herself with the help of our demo videos and help articles and was up and running in no time! If the demo videos and help articles don't do the trick, you can access our helpful support team when you need them. All of this contributes to a faster and more seamless implementation process, making your job easier.
2. Everything in the One Place
One of the biggest benefits that RPR has seen since introducing Employment Hero, is the ability to host all the induction material in one place. Checklists allow Hayley to see exactly where her new hires are in the onboarding process and what tasks, including certification or safety training, remain outstanding. It's not just induction material either, the platform allows for all of your employee information and documents to be stored in the one place and removes the need for tedious paperwork. "Everyone loves it, It's such a great centralised place for everything; they all love it and find it a great tool to use." When it comes down to it, your entire end-to-end employment management and compliance requirements are accounted for. Affording you peace of mind knowing that you've got all your employee's documents safely in one centralised location.
3. Integrated Payroll
As well as providing our own payroll, Employment Hero easily integrates with a range of existing payroll solutions. We currently offer integrations with QuickBooks, Key Pay, MYOB and Xero, with more on the way! "It was literally the click of a button, we turned it on and it just works. Any sync errors we have had are because we haven't allocated a leave type in Xero and it's very easy to fix." We understand that every business does things differently, which is why we've made it easy to not only offer an all-in-one HRIS platform, but to also work with your payroll system pain-free. Side-note: We've recently launched automated pay-runs, find out more here.
4. More Time to Focus on What Matters
When you implement an all-in-one HRIS like Employment Hero, you'll free up your time to focus on more important tasks. RPR Trades have seen the benefits of this, with most of their HR processes now streamlined by Employment Hero, Hayley and her team can focus their energy on where it matters most. "It's a really exciting time, we have a great team on board and a lot of really good wins coming in the pipeline." Whether it's providing extraordinary service to their clients and onsite hires, or developing other areas of the business, Employment Hero is there to grow with them. Which leads us to the next point.
5. Scalable Growth
When you implement the right tools and processes early on, it becomes a lot easier to scale your business. Rest easy with:
Automated onboarding and offboarding processes
Organised compliance documentation
In-built admin and reporting tools
Easy to navigate employment management
Powerful employment engagement and benefits apps and tools
We're adding new features all the time and when you're signed up to our premium plan, you'll have exclusive access. Since signing up with Employment Hero, we've launched performance reviews, which Hayley is keen to use. "I am really looking forward to performance reviews being a real positive within the business." In the future, RPR Trades plans to do more with Work Life, a suite of employee-centric features that gives employees the tools to make their paycheck go further. With Work Like, you and your employees have access to benefits, health and wellbeing articles, and discounts on everyday items, from movie tickets to home loans. No longer are these privileges reserved for enterprise-level companies. Tools like Performance Reviews, simplify often cumbersome tasks, whilst Work Life dishes up benefits, helpful content and discounts, at the click of a button. As a people manager, you'll be able to offer your team more.
The Wrap-up
RPR Trades understood how important it was to get the foundation laid in order to build their company. With their people taken care of, Hayley and her team can focus on other areas of the business and are now on track for scalable growth. If you think your business may benefit from an HRIS, and you're curious to learn more, try a no-strings-attached demo today.