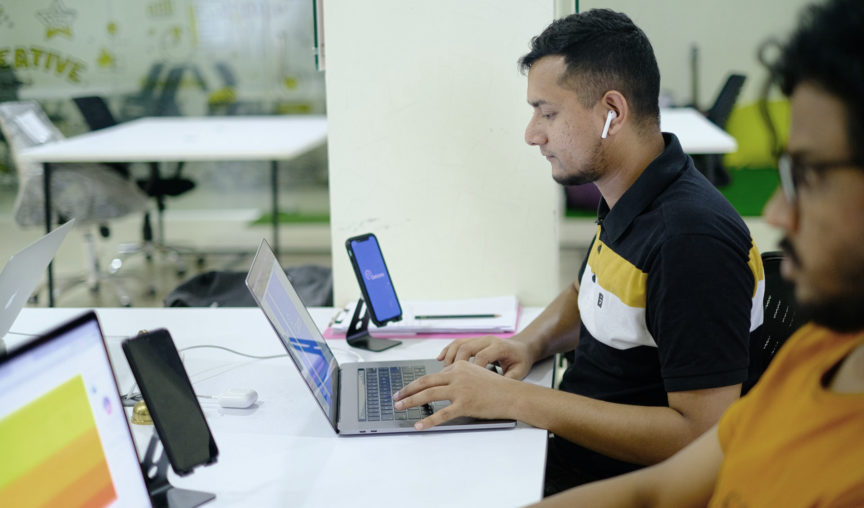 COVID-19 has changed the way we work forever. With thousands of Australian businesses making the shift to remote working, there's never been a more important time to ensure that everyone's goals are aligned, and implementing OKRs can help you achieve that. Changing to a structured goal framework might be the last thing on your mind. However, we know that COVID-19 has pushed many businesses to adapt and work outside their comfort zone, so why not jump right in with OKRs? OKRs are used by the likes of Google, Yahoo, Apple and us folk here at Employment Hero. They allow for open and transparent management of company and employee goals.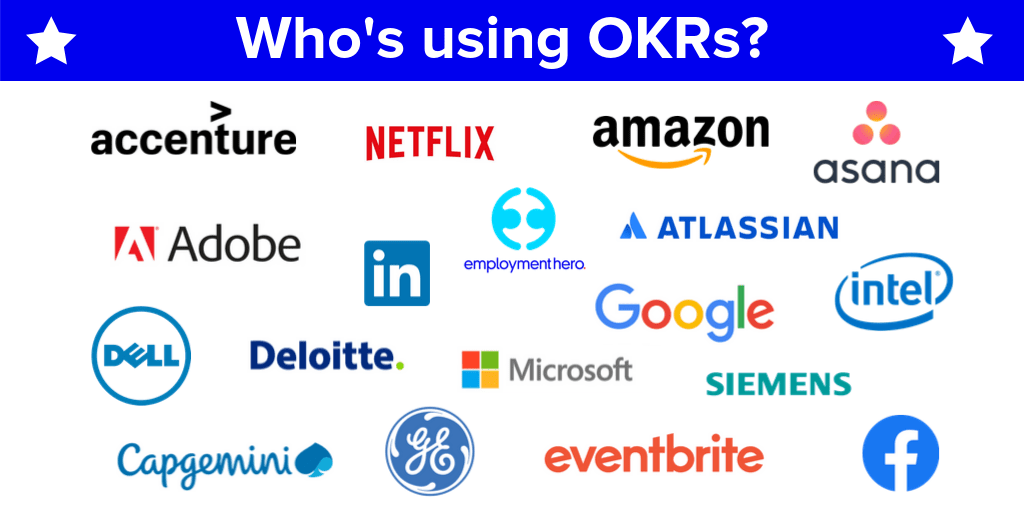 We love OKRs at Employment Hero, so if you're wanting to learn more about how they work, we can help. We've put together some helpful resources that can help you and your team get up and running quickly.
Read on as we share reasons why now is the perfect time to implement the OKR goal framework into your business.
Setting OKRs now can help provide light at the end of the tunnel during this uncertain time
No one could have prepared us for the impact of COVID-19. While the government has rolled out economic stimulus packages such as the JobKeeper Payment and Job Seeker to assist SMBs and their employees, it can be difficult to come to terms with the way Australian business has changed. With many employees being stood down, made redundant or receiving less hours, it's a challenging time to navigate employment. This is on top of the general anxiety and distress currently being experienced by employees and employers alike. All of this can contribute to poor mental health, something that businesses leaders must keep an eye on. In our recent webinar, Navigating Uncertainty During COVID-19, we were joined by psychologist, Dr. Jodie Lowinger, as she discussed the importance of setting goals during these difficult times. This can significantly improve your mental wellbeing as you start to gain a sense of achievement. With a change of working environment and normal business activity out the window, implementing OKRs and goals are a great way to keep your team optimistic. It allows them to see how their individual goals contribute to the overall business success. This provides a sense of accomplishment but also a sense of control during unpredictable times.
Adopting OKRs can help everyone stay on track when priorities are changing
If you're like the majority of Australian businesses who have had to adapt their business operations and working environment, it's likely that your goals you set at the start of this year have changed significantly. Your once ambitious goals for growth this year may have shifted to merely staying afloat and coming out the other side of COVID-19.
Our advice?
Go back to basics and re-evaluate your company goals. When priorities have changed so much in such a short period of time, the most effective way to get back on track is to establish new goals or reframe existing ones, and the OKR framework can help you do this. Your team will know exactly what they need to accomplish in order to reach your overarching company goal(s). This will mean they'll be better aligned and more motivated to stay on track and do meaningful work amidst as we recover from a pandemic.
It's a good time to iron out any issues. Remember that the first round will be a steep learning curve
Implementing a new goal framework across an entire company while working remotely is no easy feat. If you find the concept of OKRs overwhelming, why not use this time to test it out with your leadership team first? By adopting a rolling approach of implementing OKRs, your leadership team will know the in's and out's before the wider company adopts it. This will allow your leaders to iron out any issues and know what to look out for when the entire company transitions to the framework.
The result?
A well oiled machine when you're back in the office and ready to roll out OKRs to your wider teams. Your management team will also be leading by example when it comes to implementing OKRs and championing the framework to your teams. It's a win/win!
What's next?
If you're not sure how to track your OKRs, Employment Hero can help. Our inbuilt Goals module allows you to track and monitor your employees progress. It allows you to connect the goals of your company with the output of your employees, all in a visual, easy to understand chart. If you'd like to learn more about the Employment Hero Goals feature, get in touch with one of our small business specialists or view the product walk through below.
Want more?
If you'd like more information on how Employment Hero can help you manage your team's OKRs, reach out to one of our small business specialists. They can walk you through a quick demo of how OKRs can help your team set and achieve ambitious goals. Alternatively, you can download our comprehensive OKR ebook to learn how to establish your team's OKRs. 👇👇👇