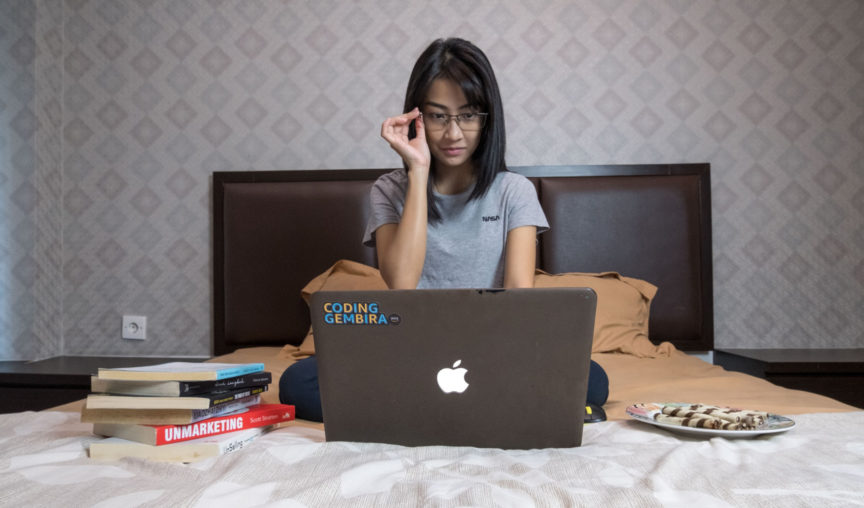 Q&A with Alex Hatting: How to Create an Effective Virtual Onboarding Experience
—–
Q. Does Employment Hero integrate with instant messaging platforms such as Slack, Teams or Yammer?
A. Employment Hero currently doesn't offer instant messaging integration but this is on the product roadmap.
Q. What companies have Employment Hero used for virtual team bonding sessions?
A.
Skribbl – online Pictionary where you can create a free private room. Great fun with lots of laughs!

(this one you facilitate – so some trial and error – best to practice with a few people first – write up some notes on 'how to' get started.. It is easy & fun…
Q. What is an 'All Hands'?
A. An All Hands is a regularly occurring company-wide meeting. At Employment Hero we hold a weekly All Hands on a Friday afternoon at 4:30 pm. This gives us a chance to finish the week with important updates and celebrations. What do we cover in our All Hands meeting?
Share business updates

Drive alignment around company mission and strategy – including our quarterly OKRs

Celebrate new team members

Celebrate milestones and the people behind them (anniversaries for example)

Run a live Q&A using Slido

Allow the space for a peer to peer shout out session at the end… Leaving us all on a high note!

We leave the zoom open for happy hour afterwards for those wanting a social drink together
Q. What tips do you have for shift work based companies for virtual onboarding and team bonding?
A. You have to make time for it. In my experience shift work based companies can have difficulty with team engagement and culture. For team bonding, I know it can be a hard sell but invest in creating time for everyone to get together. Yes, this might be paying them for their social time but the small amount of investment in dollars can have lasting long term benefits. Happy employees = happy customers! If it's hard to get everyone together for a set time, consider creating smaller break off group sessions. For virtual onboarding, don't be afraid to communicate, communicate, communicate! Send through as much information as possible prior to their first day and check in regularly with them in their first few weeks.
Q. What is the best way to virtually onboard new team members if you don't have a cohort joining at the same time? How would you manage a handful of new people starting with say 1 or 2 weeks in between each? (i.e. Would you organise multiple individual department intro sessions vs group sessions? Is there a timeframe that these intros NEED to occur within?)
A. In regards to induction cadence; you need to do the company overview on your new starter's first day. From day one, a new team member should know your purpose, values and culture. I'd also suggest doing team introductions on day one as well as putting in time with a manager for a one-on-one. The first day can be overwhelming, so making sure the new employee knows their team and manager is critical. All other meetings can be spread out over time. Start cohorts together if possible. It will make it easier to ensure everyone is on the same page and also allows for a buddy system to form.
Q. How often should you do normal 1:1s with direct reports and then with skip level?
A. For regular one on ones (1:1s), weekly is best. Keep in mind you don't need to use the time each week. You can even shift it to a walking one on one casual catch-up where you both go for a walk rather than making it formal and all business. For skip-level meetings, I suggest these be done quarterly but every company and team dynamic is different. A good way to set cadence is to ask the company what they would like! Sending out a 2-minute survey could make all the difference in helping to influence your meeting cadence.
Q. Any additional tips for onboarding tradespeople that are on the road all the time?
A. Have the manager check-in with them each day during their first week. A phone call is best to establish a relationship and trust. Just checking in to see how their day is going will make strides in terms of their engagement and motivation! I would recommend once a week after that – to see how they are, do they have questions, are they feeling lost? Also, you want to make sure they feel recognised for their work.
Q. How do you manage new employees 'willingness' to share personal information?
A. Give your employee the safety net that they do not have to share anything they are not comfortable sharing. If you want to get to know your employee on a more personal level and they are not "sharing details with'. I recommend you take the lead by sharing information yourself about your family, your hobbies, what you may have done on the weekend.
Q. How can I optimise workflows for onboarding/hiring?
A. Technology is always best. I am biased and of course, recommend Employment Hero. The platform allows for email notifications where you can have a workflow of notifications that go to an office manager; your IT specialist; the hiring manager – for example reminding them to call their new starter the day prior to them starting. If you don't have an HR technology solution, create a checklist and workflow chart of activities needed for your new starter.
Q. One of the challenges I've found with Employment Hero is that new team members can't access the system if they have certifications attached to their profile. It's great that certifications automatically attach to the correct people but often they don't complete some certifications until a few weeks in which means they are locked out for that time. Is there a workaround with this?
A. This is on our product roadmap to update. As a workaround, I can suggest you provide a new starter with an email or letter and have them temporarily upload it into the platform as a placeholder. They will then be able to continue with their onboarding.
Q. How do you onboard with smaller teams? This seems like for larger teams with lots of smaller teams within the business. We're a small business of 10. Any advice?
A. For smaller teams, onboarding is a challenge and can be time-consuming – especially if everyone in the company is wearing multiple hats already. It is worth the effort though, a more engaged employee will be more productive earlier. I would start by arranging a lot of 1:1 video calls for a new team member to get to know everyone in the business. For smaller teams, the benefit is that your new employee will get to know everyone quickly. Maybe you could arrange a virtual lunch for their first day? You might even want to help your new employee with a template of questions to ask each new person they meet with. Some good starter questions:
Tell me about your role

What are your goals

What you love the most about working here

What do you expect from me in my role?

Do you have any advice for me, to set me up to succeed in my role?
Q. Do you have some example template workflow lists of tasks to ensure are covered off for a new starter?
A. Yep!

Q. Do you ever have managers who avoid being involved in the onboarding process due to it being virtual because they may not be as technical?
A. Train them up – they may simply not know where to start. A lot of more traditional professionals aren't as accustomed to video calls as we are. You just need to help remove them feeling awkward.
Q. You mentioned OKRs, what are they?
A. Objectives & Key Results. Here is a handy playbook that explains them. OKRs really make a difference, especially as we continue to work from home. Or have a mix of people working-from-home and from your office. Make sure each person's OKRs are linked to one of your annual company OKRs. This helps your new employee understand how they and their role contribute to the purpose of your organisation.
Q. When onboarding employees they need to acknowledge that they have read policies, but only those that are created from EH, what about our own policies, is there a way for them to acknowledge our policies that have been uploaded?
A. You can upload your own policies into the Policy section of EH. Please reach out to our support team and they will show you how to do this.   —- Looking for more virtual onboarding resources? Never fear! Here is a virtual onboarding checklist and here is a virtual induction schedule template. If you'd like to see how Employment Hero could work for your business, book in a time to chat now.