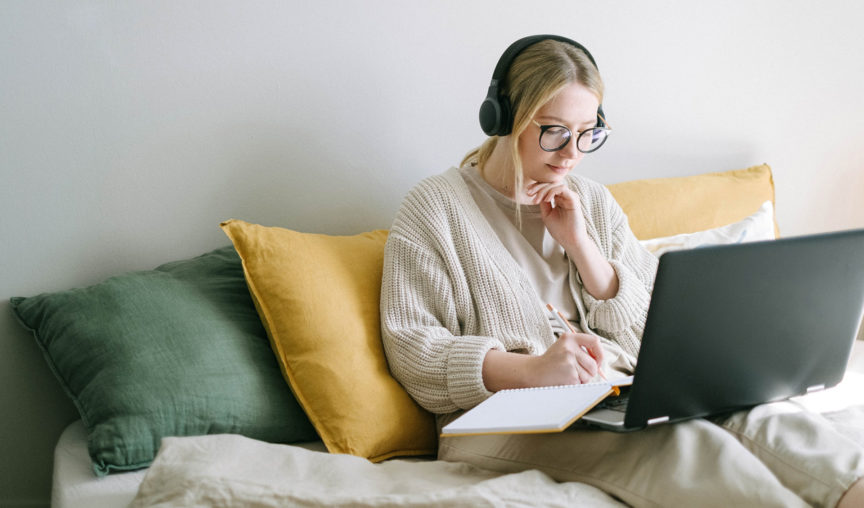 Remote working has recently become the new norm for many Australian businesses during the COVID-19 outbreak. With such changes to your working environment, you've most likely experienced a dip in productivity. With so many uncertainties and questions up in the air, this is to be expected. So, how can you ensure your team is staying productive?
At Employment Hero, our teams use many different tools to stay on our a-game, even when the world is swimming in uncharted waters. From communication to project management and all things in between, we know a thing or two about how to get the most out of our team when it comes to working remotely.
If you're looking for more resources on how to navigate COVID-19 as a business, we've put together a resource hub that will help answer any questions you may have. You can find the Employment Hero COVID-19 Resource Hub here.
Ready to see your teams productivity levels skyrocket? Read on as we share our top 7 tools for keeping your team productive while working from home.
The remote first workplace playbook
A complete guide to remote management.
Asana is a task management tool and can assist your team with staying productive. When working from home, communication is reduced compared to being in the office.
With this being said, it's easier than ever for teams to double up on work due to these communication restrictions. This is especially true if your team is new to working from home and hasn't yet got a schedule in place for daily online meetings and huddles.
With Asana, you can create transparency across your team and see what everyone has planned for the week ahead. It also contributes to a sense of achievement when tasks are checked off and complete.
One thing we love about Asana is that you can move all of your notes that were previously written down on paper to online. You can add links to important documents, tag colleagues to review tasks, add meetings notes, levels of priority and so much more. It also means that as soon as you sit down at your desk, your team knows exactly what they're working on for that day.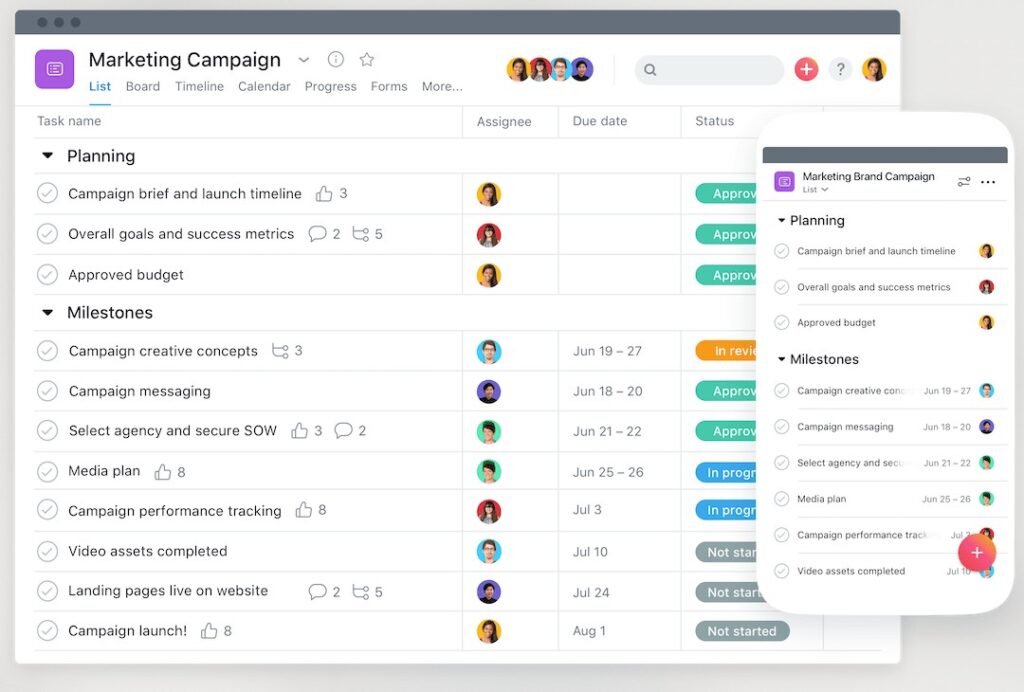 You can find out more about Asana here.
  Asana pricing as at 30 March 2020:

An effective communication tool is key when it comes to setting your team up for success. It's a great way to keep your team accountable and across updates in the business, especially during this time of uncertainty.
With Slack, you can create channels for different topics and is an easy alternative to email. It also has inbuilt video calling capability, making it easier for your team to communicate online for meetings.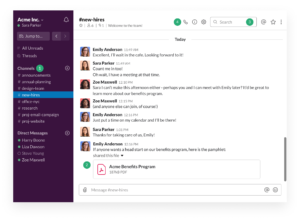 You can find out more information about Slack here.
  Pricing as at 30 March 2020: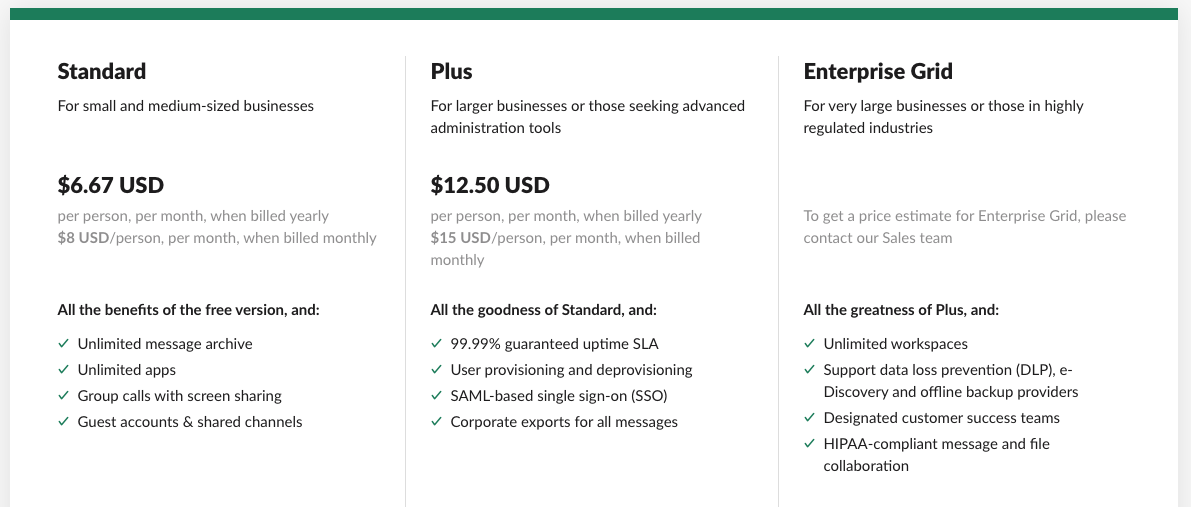 Employment Hero OKRs
When your entire team begins working from home, it can be a shock to the system. Between getting your teams set-up right and maintaining focus throughout the day, it can be easy to lose sight of your big overarching goals. That's where we can help.
Employment Hero's in-built OKR feature can help your team stay productive and working towards company goals. Not only is it a transparent way to see how your teams are progressing, but it also ensures the alignment of company-wide goals.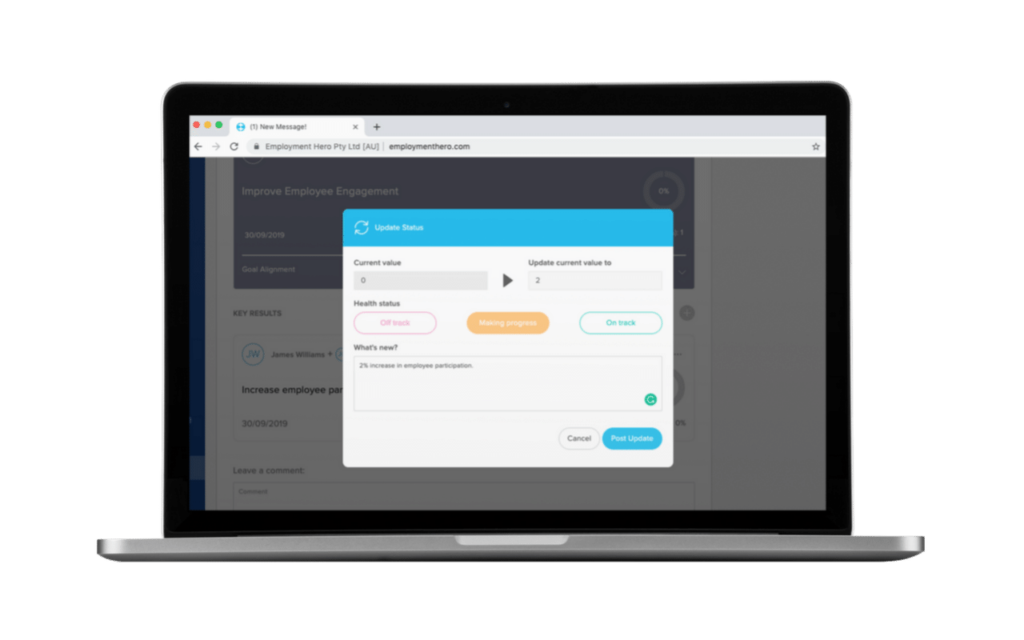 Want to find out how Employment Hero can help your team stay productive? Get in touch with one of our small business specialists who can walk you through a demo.
If you're looking to get your team organised when they're working from home, Trello is your new best friend. Trello is a collaborative task management tool that manages the day-to-day activities of your team.
Trello boards can be individual or collaborative and broken up into boards, lists and cards. It's a visual platform and allows for easy prioritisation of tasks.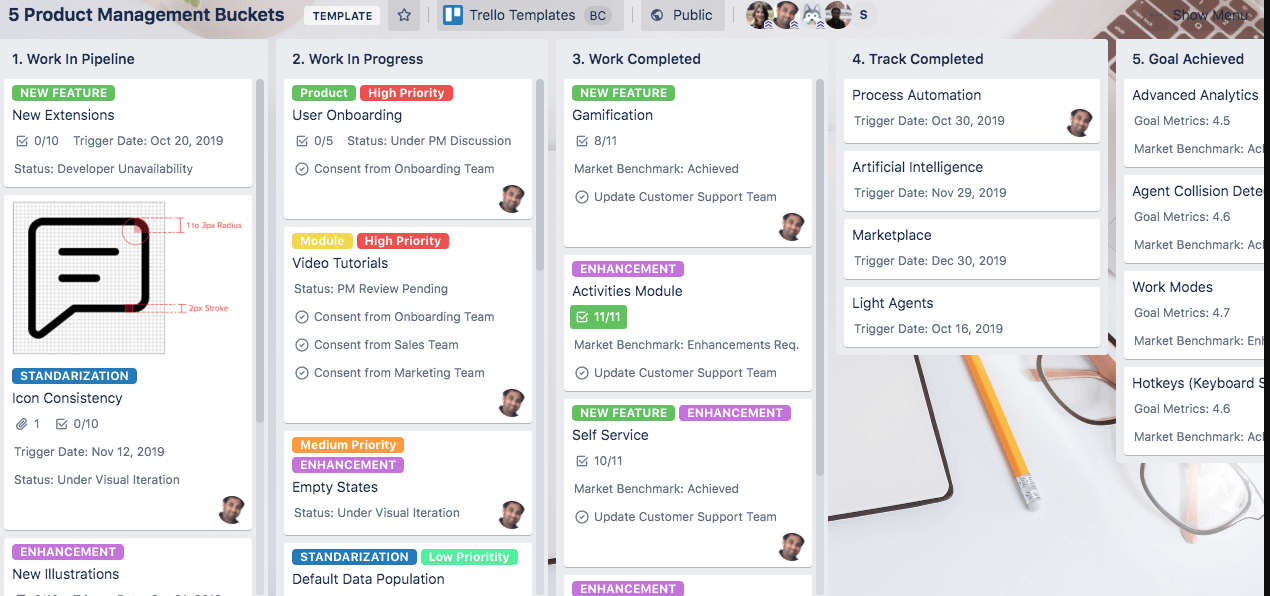 Find out more about Trello here.
  Pricing as at 30 March 2020: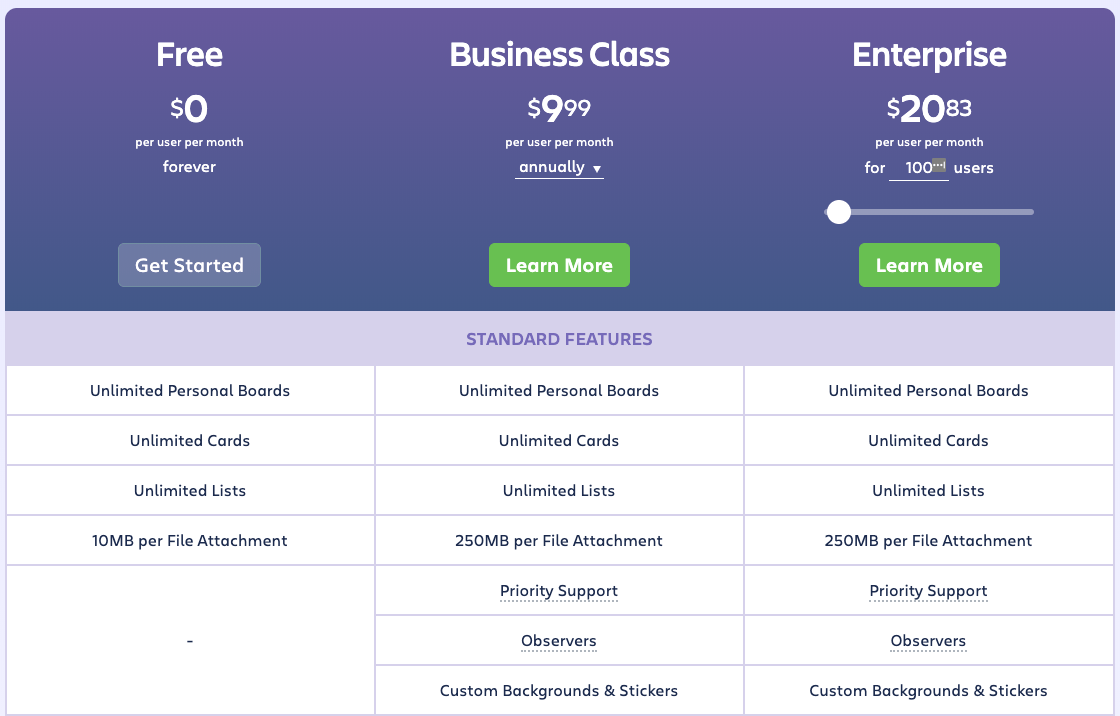 Communication is a vital element when working from home, and without a proper communication tool in place, your team's productivity will suffer greatly. Zoom is a remote video call platform that aims to make working from home easy. They have different plans available, with the most basic free for users.
Pricing as at 30 March 2020:
Find out more information about Zoom here.
Monday is an all in one project management and workflow platform. It's a virtual work hub and allows for visibility across your entire team. Whether you've got marketing, engineering, Sales, HR or IT teams, Monday can help organise your employees day-to-day with transparency. Monday integrates with all of your favourite apps including Slack, ZenDesk, Gmail, Google Docs, Google Calendar and many more. Take a look at Monday here.
Pricing: Monday pricing varies depending on the number of employees and the level of features required. For detailed pricing, please visit their website here.
If you're new to remote working, there's a chance your company hasn't yet transferred to paperless. Google Drive is a cloud-based file management tool that allows your team to access and create files online. Google Drive allows your team to create documents, spreadsheets, forms, presentations and much more. It's simple to use and a change that will greatly benefit your team's efficiency, whilst saving all of that paper in the long run.
Pricing: Google offers a range of different options available for teams. For more information, please visit their pricing page.
The Wrap Up
In times of uncertainty, it can be hard for teams to stay focused on the task at hand. With the implementation of a few helpful productivity tools, you can set your team on track to be more efficient than ever.
The remote first workplace playbook
A complete guide to remote management.