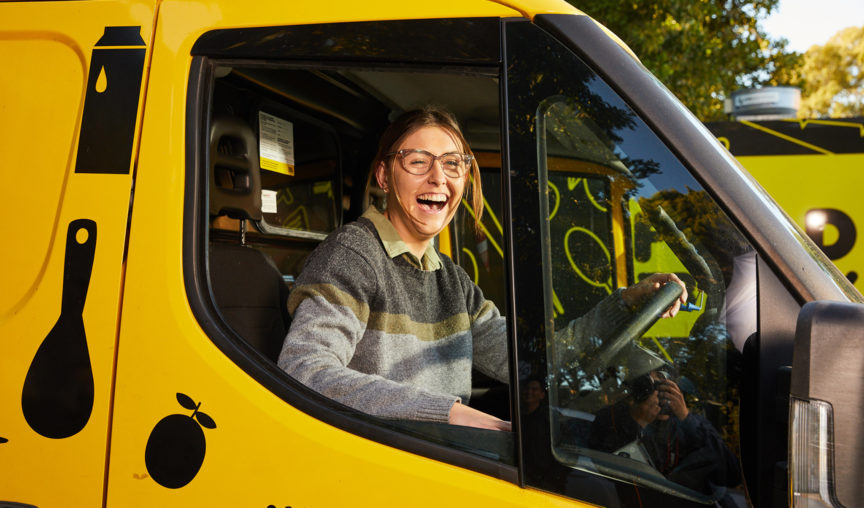 Taking on a new employee is both an exciting and nerve-racking time. Opening up the shared knowledge and success of your business can be a daunting task. Fortunately, this is why a probationary period exists. But what can you do if you're still feeling a little unsure at the end of this period? And are you allowed to extend it? The short answer is yes. Although probation extensions are allowed, it's not as black and white as it may seem. That's why it's important to know how and when you can extend a probationary period, to avoid any uncomfortable situations for both you and your new hire. But before we get stuck in, let's start with a quick refresher to explain the purpose of a probationary period and the various entitlements.
What is probation?
The standard probation period is typically anywhere between three to six months. The exact time frame must be specified in an employee's employment contract. For employers, a probationary period provides you with the opportunity to assess a new employee and determine whether they're suitable for the job. From an employee's standpoint, probation gives them additional time to reflect on the role and decide if your organisation is the right fit for the skills and capabilities. For both parties, probation is an excellent way to evaluate whether personal and organisational goals, objectives and values are aligned. During the probationary period, you are permitted to terminate an employee's employment without any unfair dismissal implications arising. Either party can end employment with a week's notice. This allows both employer and employee to move on swiftly. As an employer, you're encouraged to hold regular probationary reviews to provide recruits with the necessary guidance, support and opportunities to further their career. This also ensures both parties are aware of what's required to successfully pass the probation period and any possible issues that need to be addressed. To communicate expected learning and performance goals during probation, all new employees should undergo a thorough induction process.
Employee entitlements on probation
It's vital to remember employees on probation are still entitled to the same rights as any other employee of the business. This includes notice periods of dismissal and any accrued annual leave hours. If the employee proves to be successful during their probation, you can decide whether to increase their salary or rate of pay. However, this can only be approved once you have received written consent from the employee and have ensured the rise abides by relevant legislation.
Quality-of-hire
Probation is also an effective means to measure performance and quality of hire using talent acquisition metrics. For an employee to be considered a quality hire, their performance and tenure must exceed the value required to source, train, and develop their skills. Quality-of-hire metrics are highly useful in understanding the effectiveness of your company's hiring processes. If we look at the quality-of-hire on a very basic level, it involves analysing whether the costs to recruit and hire someone are higher than the value returned by that individual. Once they have passed their probation period, a new hire is no longer expected to meet the foundational criteria for quality. You should also bear in mind that the value an employee delivers to your business will vary from person to person. The longer an employee is with your organisation, the longer they have to contribute to value creation.
How can I extend the probationary period?
Once the probation period has come to an end, you must notify your employee on whether they have passed. If they are unsuccessful, you can opt to extend their probation or terminate employment. If termination seems inevitable, managers must put it in writing and state all reasons which lead to this decision. Feeling unsure as to whether an employee is suitable for the role, but you would like to see if there is any room for improvement before dismissal? You may consider first extending their probationary period. However, this can only be achieved if additional time is specified in their contract of employment. For example, suppose you start an employee on a three-month probationary period and the agreement states it may be extended for an additional three months. In that case, you are permitted to do so under such conditions.
What is the minimum period of employment?
If you choose to dismiss an employee on probation, be mindful of the minimum period of employment. The minimum time of employment commences at the same time as an employee's probationary period. If an employee has worked long enough to surpass this time frame, they are entitled to make an unfair dismissal claim against your company. The size of your business determines how long a new employee must work before they can make such a claim. Under the Fair Work Act, a company with less than fifteen employees in total has a minimum period of twelve months. For businesses with fifteen or more, the period is only half the amount of time (six months). In some cases, you run the risk of exposing your business to unfair dismissal claims should you choose to terminate an employee's employment after extending their probation period.
The wrap-up
Probation is an effective way for both employers and employees to assess a particular role and determine whether they can be of value to the business. When deciding whether to extend a probation period, there are a number of external factors like the minimum employment period which must be taken into consideration. At the end of the day, if an employee has worked beyond the minimum period, the probation period is no longer effective if you decide to end employment. If you're looking to implement a more seamless onboarding process for your employees, give Employment Hero a go. Our software can turn a week-long process into a few minutes! Interested? Get in touch with one of our small business specialists today to learn more.
Want more? Take a look at our HR Compliance Bundle.