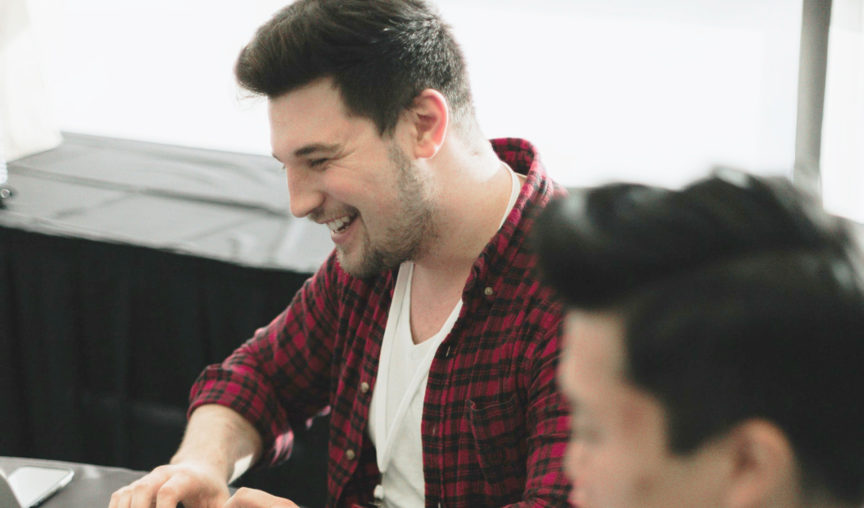 What is a Probationary Period
When you're hiring new employees, it makes sense to start them off with an initial probation period which you outline in your letter of offer or employment contract. This period is important for employers to assess employee suitability for the role and their fit within your company, in a relatively low-risk way.
Employers Are on Work Probation Too
Don't think of a probation period as a "get out of jail free card". This is no one-way street. Yes, you can swiftly terminate employment during this time if your new hire doesn't meet expectations. But, at the same time, your new hire can just as easily use the probation period as their fast exit out of your business. Remember, you're on probation too!
How Probation Periods Work
Many employers use probationary periods between three to six months. It's totally up to you as the employer to define the length based on your needs. During this time, either party can terminate the employment, but it's important to understand that a probation period doesn't give you the licence to fire an employee outside the framework of the Fair Work Act.
While on probation, new employees are subject to the same conditions of employment as your other employees. You must pay them at the prescribed rate of pay as outlined in the applicable award or enterprise agreement. They can also accrue and access entitlements such as annual leave and personal/carer's leave just like everyone else.
If an employee has an unsuccessful probation period, you need to schedule a probation meeting and advise them in writing. They are still entitled to receive notice when their employment ends as per the NES or applicable award. And you must pay out any unused accumulated annual leave hours.
Where the probation period is successful, it's good practice to meet with the employee and tell them that their employment will continue beyond the probationary period. Give the employee a letter advising them of this and keep a copy of this letter on the employee's file. With Employment Hero, this process is done electronically (no paper required).
Extending the Employment Probation Period
You may be undecided whether to offer an employee ongoing employment, even once their probationary period has come to an end. Whenever this happens, you can extend the probation period for another few months, as long as your contract of employment stipulates this.
If you think this is something you'd like to introduce, make sure you state in your letter of offer that your probation period is for an initial number of months, but you can extend it for an additional amount of time at your discretion.
The Risk of Terminating During Probation Period
It's important to be aware that as soon as your employee clocks up six months of employment­ – or 12 months if your business has fewer than 15 employees – your employee is able to make an unfair dismissal claim if terminated, whether they're on probation or not.
5 Tips for Managing a New Starter Probation Period
As part of your onboarding program, it's important that you or the relevant supervisor takes steps to actively manage new employees during the probation period at work.
1. Clearly defined expectations during a probation period
Set out performance and learning goals. By clearly managing the expectations, you provide certainty to your new employee as to what he or she needs to achieve to pass the probation period.
2. Regular probation reviews and meetings
Regularly check-in with your new hire to get a real sense about how they're progressing. This gives your new employee every opportunity to raise questions about the business and their role. At the same time, you get to see their attitude and personality up close which will help you make a call on whether they're a good fit with the other staff members and your company culture.
3. Real work
Sounds obvious, but if you don't give your new hire suitably challenging work during their probationary period, how can you possibly assess whether they are right for the role?
4. Mentoring
By providing a mentor you can help new employees better get used to your company's working environment. With ready access to an experienced colleague, they know who to turn to for advice, information and support. This helps improve their self-confidence and ability to meet expectations.
5. Company culture
Remember, this is your opportunity to impress your new starter that they've made the right decision to join your company. Immerse new hires in your company culture, values and mission. Show off your company as a fun and productive place to work, where personal development and training are considered a high priority.
Hire or Fire? Probation Period End Results
Before the end of the probationary period, you must make a decision as to whether you want to keep the employee or terminate their employment. If you want guidance for how to approach successful and unsuccessful probationary periods, the Fair Work Ombudsman's website has template letters that you can use.
Where you decide to terminate the employment based on unsatisfactory performance during the probationary period, you need to follow the usual steps that the Fair Work Commission sets out for dismissals of this nature.
Want More HR Compliance Tips?
Getting help with probationary periods and doing all you can to ensure new starters pass their probationary periods with flying colours (or else weed out potential bad fits really early on), is just the tip of the HR compliance iceberg. Download our Essential Guide to HR compliance to make sure you're doing the right thing by your business.
The essential guide to HR compliance