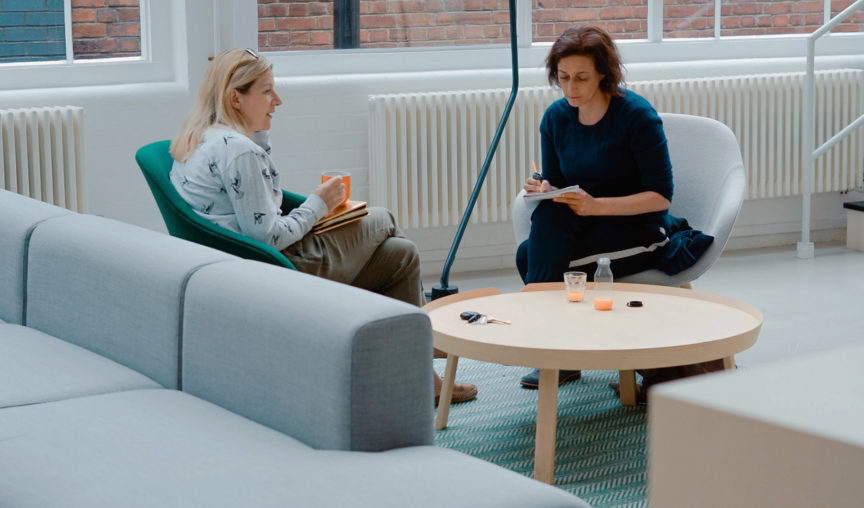 If you operate a business in Australia with over 20 employees, chances are that you're paying payroll tax. Even if you're only paying wages (salary, bonuses etc.) in one state or territory, this self-assessed tax can do your head in. But if you're paying employees across multiple states and territories, things get very complicated very quickly.
Payroll tax: rightly misunderstood
Payroll tax is paid to each state and territory individually, all of which have their own thresholds, rates and exemptions, as well as their own remittance schedules (yearly, monthly etc). To make things even more complicated, each state and territory's thresholds are decided on total Australian wages, not just those paid in their own state or territory. Lost yet? Wouldn't blame you—payroll tax is one of the most misunderstood taxes in Australia. Let's break it down to something we'll all understand. Below are the current payroll rates and thresholds for each state and territory: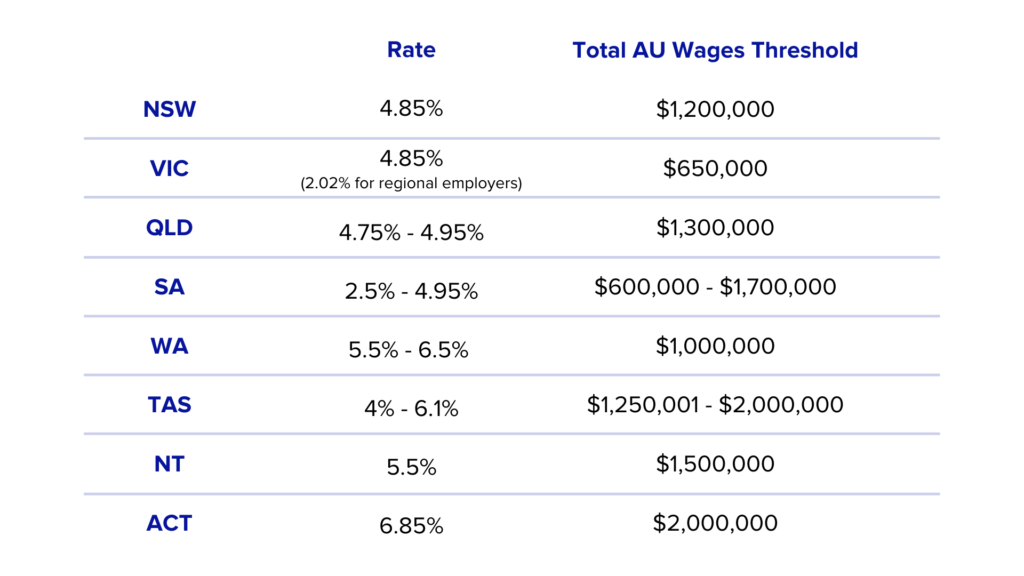 We know, that's a lot of numbers, but the only ones you need to pay attention to are the state and territories where you pay wages. Let's use NSW and metro Victoria as our example.
Your business spends $1,000,000 on wages in Australia each year. 50% of your wages are paid in NSW, and 50% are paid in Victoria. As your total Australian wages don't exceed NSW's threshold, you don't pay any payroll tax in NSW, but you do need to pay payroll tax in Victoria.
The rate is 4.85%, but you are only taxed on the amount above the threshold ($1,000,000 – $650,000 = $350,000). You also only have to pay tax on the proportion of total wages paid in Victoria (50%).

  Simple, right? No, of course not.not really. And it only gets more complicated the more wages you pay and the more states and territories you pay them in. It's a massive pain and up until now, some businesses could get away with putting it in the 'too hard' basket, but that's all about to change.
STP and payroll tax: a winning combination (for state revenue)
STP has made it MUCH easier for each state and territory's revenue office to identify what wages are being paid and where. And with payroll tax being the biggest tax levied by state and territory governments, we expect to see revenue offices all around the country to start pulling up businesses not paying up. Revenue NSW pursued over 4,000 payroll tax investigations in 2019/2020, with 79% over those investigations finding underpayments totalling almost $170 million. With more and more Australian businesses hiring remote employees, payroll tax seems like a disincentive to grow as a business, especially interstate. And while payroll tax may seem unnecessarily convoluted (and maybe even a little bit outdated), it's also being used by some states and territories to identify and penalise wage theft.
Don't get caught out
As always, necessity is the master of all innovation. As more and more Australian businesses shift to a remote-first approach, they're also expanding their hiring pools interstate. And instead of getting caught up in each state and territory's legislation (including all the different workers compensation schemes), many are choosing to use a professional employment organisation instead. A professional employment organisation (or a PEO) takes care of all the relevant paperwork so you can stop wasting time on tasks that aren't generating revenue. After all, hiring your first remote worker should be an exciting time for your business, not a headache. Learn more about Employment Hero's PEO service here.