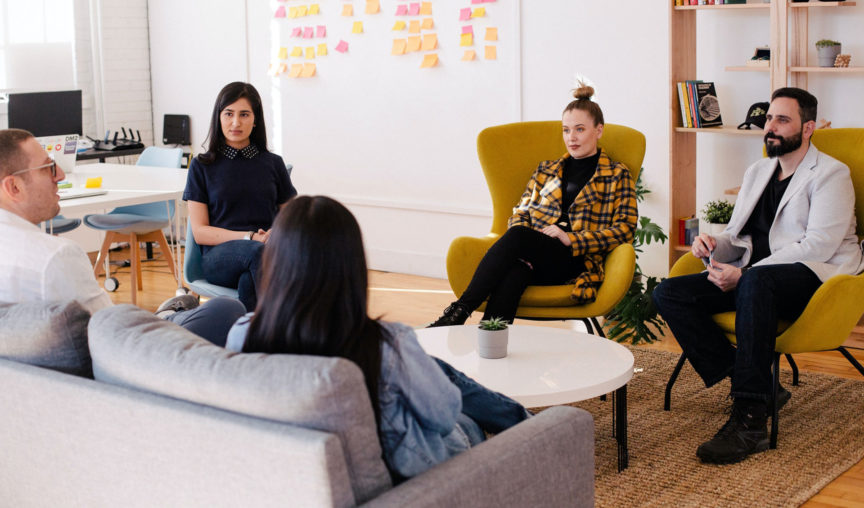 As we've previously discussed, OKR (Objectives and Key Results) is a goal system used by Google, Amazon, Netflix and other great leading companies around the world. It is a simple tool to create alignment and engagement around measurable goals. Now we know what they are, and why every business should be using them we want to dive a little deeper and look at the best ways to structure and set your business OKRs to make sure you're getting the most out of them. Ready? Let's dive in with our top OKR tips and advice.
Start with your big hairy audacious goal (or 5-year plan!)
I can already see some of you scratching your heads, "what's a big hairy audacious goal?" you ask. A big hairy audacious goal (BHAG) is used to help your company reach for the stars. Essentially a BHAG is a long-term goal that changes or defines your business trajectory. We believe every company should have a BHAG that helps them a set huge, awe-inspiring mission for the future. If your company isn't there just yet that's okay! Perhaps you can start by looking at your 1, 5, even 10-year plan for the company, what do you want to have achieved by each point? This will give you the best chance at setting aspirational objectives. An OKR describes both what you will achieve (objective) and how you are going to measure its achievement (key results). This makes OKRs a highly-effective goal-setting technique. Being able to make an accurate measurement is what makes a goal, a goal. Without it, all you have is a desire or vision. Goals improve performance, but if you start spending hours cascading goals up and down the company they are not as effective. It takes up too much time and it's too hard to ensure all the goals line up with one another. This is exactly why OKRs do not cascade in that way and instead use a market-based approach. Goals simultaneously go bottom-up and top-down. The company as a whole can set the strategic OKRs that each team should use to draft their own, individual and more tactical OKRs. OKRs that are structured this way should make sure that each individual team OKRs are aligned with the company. This OKR model improves employee engagement whilst also creating a better understanding of the strategy across the board. By setting bold goals, and making sure all employees know exactly how they are contributing to achieving them – your business is on the path to success.
Our advice for setting objectives and key results
🌟 Top Objective Tips
Directional

. Objectives tell you where to go (key results tell you how to get there!).

Make them memorable

. Objectives need to be memorable and have qualitative descriptions of exactly what you want to achieve

Keep them brief.

Objectives should be simple, short, inspirational and engaging. If you can't fit the entire objective into one sentence – you've gone too far!

Inspire and motivate.

Objectives should motivate and challenge the team. They shouldn't be dull. Think outside the box for ways to include your company culture in your objectives and add a little bit of fun.
🏆 Good Examples of Objectives
For individuals working in

Marketing

:

Create a high-converting landing page

Increase brand awareness

Increase lead generation through social media

For Individuals working in

Sales

:

Hit bookings target month on month

Hit and increase revenue target by X%

For individuals working in

Product

:

Successfully launch milestone release by X date

Improve overall app performance
🌟 Key Results Tips
Measurable. Key Results are a set of metrics that measure your progress towards an objective. Make them quantitative and measurable with a number you will be able to easily define the progress of.
Know your limits.

Each objective to 2-5 key results, otherwise no one will remember them.

Make them achievable.

Key Results for an Objective are vital for achieving the objective at the end of the quarter. So make sure you're KRs are achievable in the time frame you have.

Challenging

. Go hard, or go home! Key results are where your OKRs denote ambition. When writing your KRs, try to make the metrics uncomfortable but also realistic.
🏆 Good Examples of KRs
For individuals working in

Marketing

Increase conversion rate to 10% on X landing page

Post 2x blog posts a week

For individuals working in Sales

Close X% of deals in November
For individuals working in Product

Increase APDEX score to 0.8
Conduct 16 testing sessions with target users
Common OKR mistakes to avoid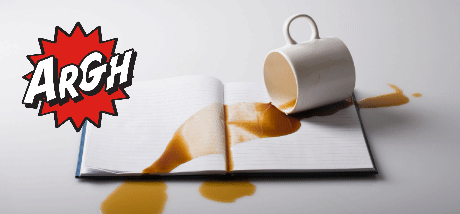 1) OKRs are not a to-do list Use OKR to measure if you are adding value, not if you are delivering tasks. You can create a to-do list around how you will complete key results if this helps you break them down. But if you start using OKRs as your to-do list you might start feeling slightly disheartened at the end of each day when you haven't ticked much off. OKRs run over entire quarters in most companies and are bigger goal measurements than your Asana list or Trello board. 2) Don't set too many OKRs This mistake is a common occurrence in businesses. Your OKR list should be that quarter's top business priorities, and the definition of what is most important during that quarter. If you start creating too many OKRs, employees will start to feel disengaged, unmotivated and uninspired by the incomplete list of growing OKRs. 3) Make sure your OKRs are aligned The whole point of OKRs is to use them as a company alignment tool, so you should never set your OKRs in isolation. You have to talk to the other teams in the business, all employees individually and make sure all OKRs are connected to achieve the overarching company goals or vision. 4) "Set it and Forget it." The dreaded 'set and forget'. Every businesses faux-par. OKRs are not New Year's Resolutions, they are for the quarter not just for Christmas… so, without regular follow-through, you will never achieve them! Make sure you are regularly checking in with OKRs, monitoring your achievements or where you can improve in order to reach them by the end of the quarter.
💡OKR Tips for Leaders
As a leader – it's your duty to help your employees own their OKRs. Remember OKRs are not a to-do list for your employees or harsh targets and deadlines they need to meet. They are there to inspire your team and make sure they know exactly how they can contribute to your company goals. To do this, make sure you are being fully transparent with the company OKRs, values and goals and then guide your employees into how they can structure their own OKRs in the same way. This is what we have implemented at Employment Hero HQ. Every employee is empowered to set their own OKRs and work out exactly how they want to contribute to the company goals. These are then reviewed in weekly 1:1s with the employee and their manager. Giving employees a sense of ownership in this way keeps them more engaged, motivated and productive in their working day. It also gives them a massive sense of achievement and powers more chance for recognition – showing them and the whole business exactly how they contributed to the company's success. Find out why our Employment Hero employees said they love using OKRs, here.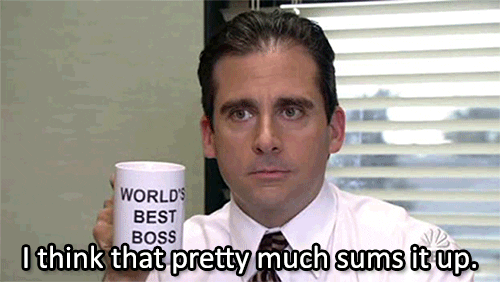 Want more?
We liked OKRs so much we made sure they became a key feature in the Employment Hero platform. If you'd like to find out more, read our latest Goals OKRs product blog.