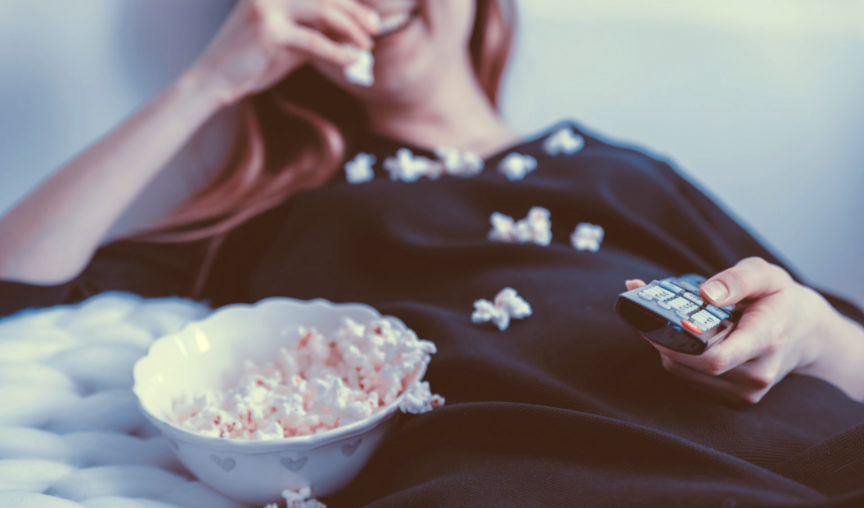 Welcome to our misconduct in the workplace examples – all found in some of the worlds most popular movies! 🎥 They say art reflects life and, while they may exaggerate, films do represent some very real workplace situations. The funniest usually involve some kind of misconduct 😲 We've bought together our favourite six examples of misconduct in films for your laughing pleasure. Let's hope they don't resemble your workplace! (Warning: Spoilers ahead.)
🎥

Six Hilarious Misconduct in the Workplace Examples from the Movies

🎥

This film stars Jane Fonda, Lily Tomlin and Dolly Parton as three working women whose boss regularly threatens to fire his female employees, take credit for their ideas and harass them. For example, when the photocopying machine malfunctions, the boss, Hart, yells at Judy (Fonda) and threatens to fire her on her first day on the job. That being said, the appropriate way to deal with a terrible boss is probably not to kidnap them and hold them hostage in their own home after they find out you almost accidentally killed them with rat poison. There are easier channels to report their misconduct and implement fair and non-discriminatory workplace policies.

Horrible Bosses follows the plight of three friends, played by Jason Bateman, Charlie Day and Jason Sudeikis, who, each dealing with the inappropriate behaviour of a boss, hire a 'murder consultant' to help them to kill each of their bosses. While Nick's (Bateman) boss, David Harken (Kevin Spacey), is pretty awful to begin with, taunting Nick with the possibility of a promotion only to award it to himself, the true psychopathic tendencies of this horrible boss come out later on when he tries to frame Nick, Dale (Day) and Kurt (Sudeikis) for a murder he committed. It's pretty safe to say Fair Work would probably take a pretty dim view on Harken's behaviour.

Andy Sachs (Anne Hathaway) navigates the ins and outs of the highly competitive environment of Runway fashion magazine, while managing the high expectations of her boss, Miranda Priestly (Meryl Streep). While TDWP does a great job in portraying Priestly as a hardworking boss lady, breaking glass ceilings and taking names, it also highlights the difficulties faced by many assistants whose jobs are demanding and all-consuming. The comments made by Emily (Emily Blunt), Priestly's senior assistant, regarding her diet regime of one cube of cheese, and the frequent jokes made at Runway about Andy's 'Size 6' figure, reflect unhealthy practices in the workplace. While Streep is great in this movie, the perpetuation of an inappropriate workplace culture is not. We wrote a great piece on dealing with employee misconduct like a pro!

Waking up in your 30-year-old body as your 13-year-old self sounds like a dream, right? However, the stark realisation that your professional misconduct is costing you your integrity and important relationships, will be sure to bring you hurtling back down to earth. While the iconic Thriller dance scene highlights how a spontaneous flash mob is always the solution to all of your problems, leaking company secrets and having affairs with the husbands of co-workers is employee behaviour that is best left in the past.

Jim Carrey's brilliant portrayal of Fletcher Reede, a career-focused lawyer, who, as a result of his son's birthday wish, finds himself unable to lie, highlights the pitfalls of dishonesty and unethical thinking in the workplace. As Reede's lies start to catch up with him, to the point that he beats himself up in the court bathroom, claiming that he was attacked, to try and get out of his case, Reede's poor behaviour is a clear case study of how doing the wrong thing in the workplace can lead to damaging consequences.

While this film does many things right (see: Betty White), the relationship between Sandra Bullock's Margaret Tate and her assistant Andrew Paxton (Ryan Reynolds), is a key example of a misuse of power and hierarchy in the workplace. Margarets's actions throughout the film, including inviting herself to Andrew's family home and trying to feed his dog to an eagle after it takes off with her phone, are clear signs of a problematic boss-employee relationship. While no one can deny that we weren't all rooting for Margaret and Andrew to end up together in the end, bullying your assistant into marrying you under threat of deportation is misconduct… shock!
The Wrap Up
There you have it, clear misconduct in the workplace examples, found in the movies we all love to binge-watch. Although these movies are all comical and light-hearted, real-life scenarios of office misconduct are not. Workplace policies are an important part of making sure all your employees feel safe and comfortable at work.
Who are Employment Hero? 🤷
Let us formally introduce ourselves, we are Employment Hero. We have created an all-in-one HR, Payroll and Benefits software to help small business people make the best of their time at work. You'll be able to streamline your onboarding, admin and more, and we think you'll love it, based on plenty of 5-star reviews. Save time, help stay compliant and keep your employees happy with Employment Hero. See us in action below…
Want more from us? 📚
This article may seem all fun and games, but misconduct in the workplace can be a huge and very serious issue for businesses. And unfortunately, it's just one piece of the HR and business compliance puzzle. If you want to know more top tips on making sure your business is being compliant download our free Essential Guide to HR Compliance below. Happy reading! 👋