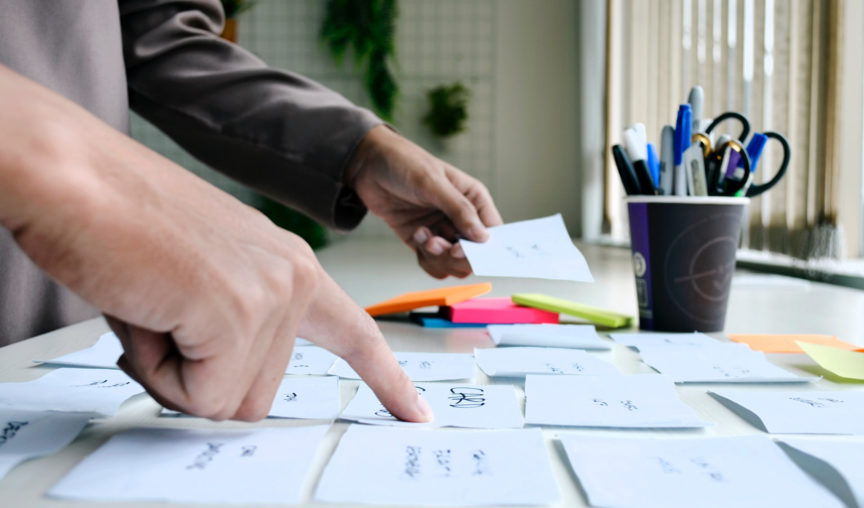 We love using OKRs at Employment Hero. You can probably tell because we talk about them so often. OKRs are an open, transparent framework made to manage your company and employee goals.
It's a great tool to use in business, especially when your management team is leading by example. If you're new to OKRs, we suggest reading our library of OKR content as we explain how you can effectively implement the people management framework into your business.
You can find our helpful blogs here:
Let's recap: who uses OKRs effectively?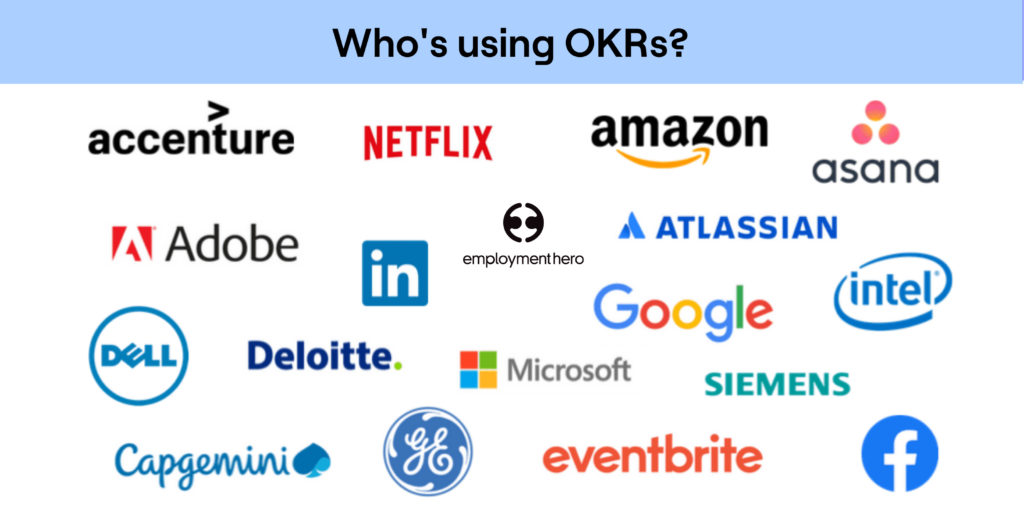 Today, many large companies use OKRs to effectively manage their goals. Think Atlassian, Google, Netflix and Adobe. You can find out more about why the world's leading companies use OKRs here.
Why is it important for leadership to walk the talk with OKRs?
At work, we all aspire to be our best. Those in management roles are seen as leaders and a source of inspiration for less experienced team members. If a management team has implemented OKRs, it means they're serious about everyone reaching their full potential.
Not only this, it's a great way to set goals, maintain employee engagement and encourage teamwork. By creating ambitious OKRs, management can lead by example by setting out the expectations of everyone's role, in a realistic, transparent way.
It also allows your employees to be aware of how their individual work contributes to the broader company goals. By having a transparent framework in place such as OKRs, your team will have increased job satisfaction and employee engagement. This is because they're actively working towards their goals.
At Employment Hero, we believe that when it comes to implementing a system, you need your management team to lead the way. With this being said, we asked the Employment Hero Executive Team to share their experience using OKRs and the impact this framework has had on reaching company goals.
1. Why did OKRs end up being your framework of choice for Employment Hero?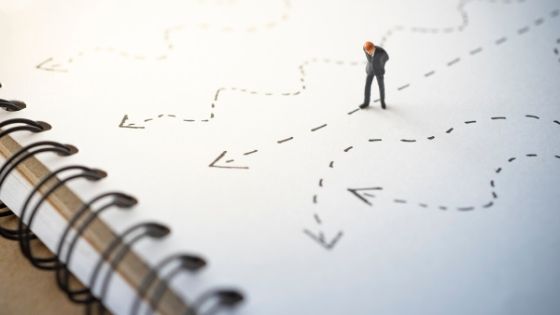 At Employment Hero, the leadership team had previously used a wide range of performance frameworks during their careers. These included balanced scorecards and Rockefeller Habits, but they noted that these all had limitations. Nothing provided the level of company-wide transparency, alignment, and collaboration as OKRs.
Whilst the OKR framework involves time and effort to implement, it becomes simple and incredibly powerful when in use. OKRs are transparent and everyone can be involved to show how their efforts contribute to the overall success of the business.
This strategic framework also focuses on outcomes instead of outputs and provides the ability for two-way strategy and priorities across the wider team.
2. How do you ensure employee engagement is maintained within your team when OKRs aren't met?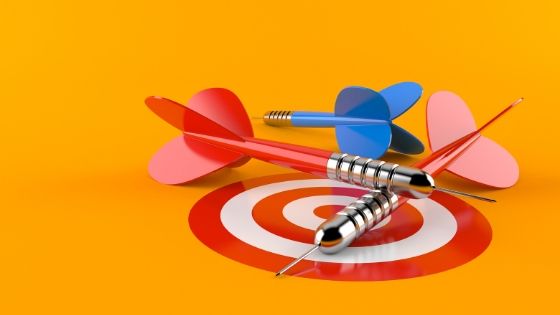 When it comes to implementing OKRs into your business, it's important to remember that OKRs aren't actually intended to be 'met'.
The business, teams and individuals should set aspirational objectives knowing that if they get 70% of the way to their goal, they are making great progress and heading in the right direction. With this being said, if objectives are actually met (or exceeded) on a regular basis, they are not ambitious enough.
According to Ben, CEO at Employment Hero, the process of setting ambitious objectives each quarter helps drive engagement. If people are becoming despondent then it is a good indication that something else needs to be fixed.
Additionally, your OKRs should be hard to achieve! They are stretch goals that are in place to motivate your team to do their best work and go beyond the ordinary.
3. How did you introduce OKRs to your team and which team implemented them first?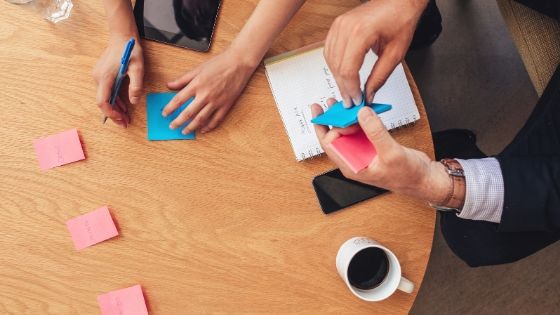 OKRs were originally introduced in 2017 at Employment Hero. They were rolled out with the leadership team for the first 3 months so they could be completely understood. This made it easier to lead by example and implement OKRs across the entire business as the leadership team was able to iron out any kinks and build a strong knowledge base.
After the leadership team tried this framework for 3 months, OKRs were gradually rolled out to different teams. The rollout started in the Product team, with the Support team adopting it shortly after.
Originally, OKRs were implemented in these teams through a powerpoint presentation. However, this was a tedious task to manage and lacked transparency to the wider organisation. By using the powerpoint format, it became apparent that there was also a lack of filtering and search criteria of OKR folders.
After the initial learnings with the Product and Support teams, a different approach was adopted. This involved OKRs being introduced with a hands-on workshop with Dave, our CTO at Employment Hero. During the rollout, Dave sat with the Product and Support teams to review OKRs until they fit the outcome profile of what an OKR should be. In 2019, OKRs were introduced to the wider company.
The lessons learned from 2017 and 2018 made the OKR journey for the wider-company more successful than if it was started from scratch.
4. How do you define high-level strategic OKRs and how do you communicate them to your team?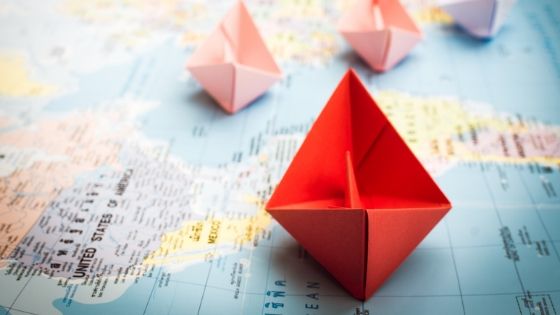 When it comes to defining high-level strategic OKRs, it all starts with the leadership team looking at the vision, mission and looking then at the most important strategic decisions thereafter.
At Employment Hero, our highest level strategic level objectives are company OKRs. These are displayed to the entire organisation and tracked weekly using Employment Hero.
The leadership team meets annually to review our long-term (3-5 year) plans and we use this session to break the long-term plan into an annual plan for the current year.
From here, the leadership team reviews what the largest impact would be to reach our annual plans each quarter and launch this as a quarterly OKR through a theme. This is communicated to all-staff during our all-hands quarterly theme launch and we have 3 days a week where we meet for an all-staff morning huddle to discuss the progress of our quarterly thematic OKRs.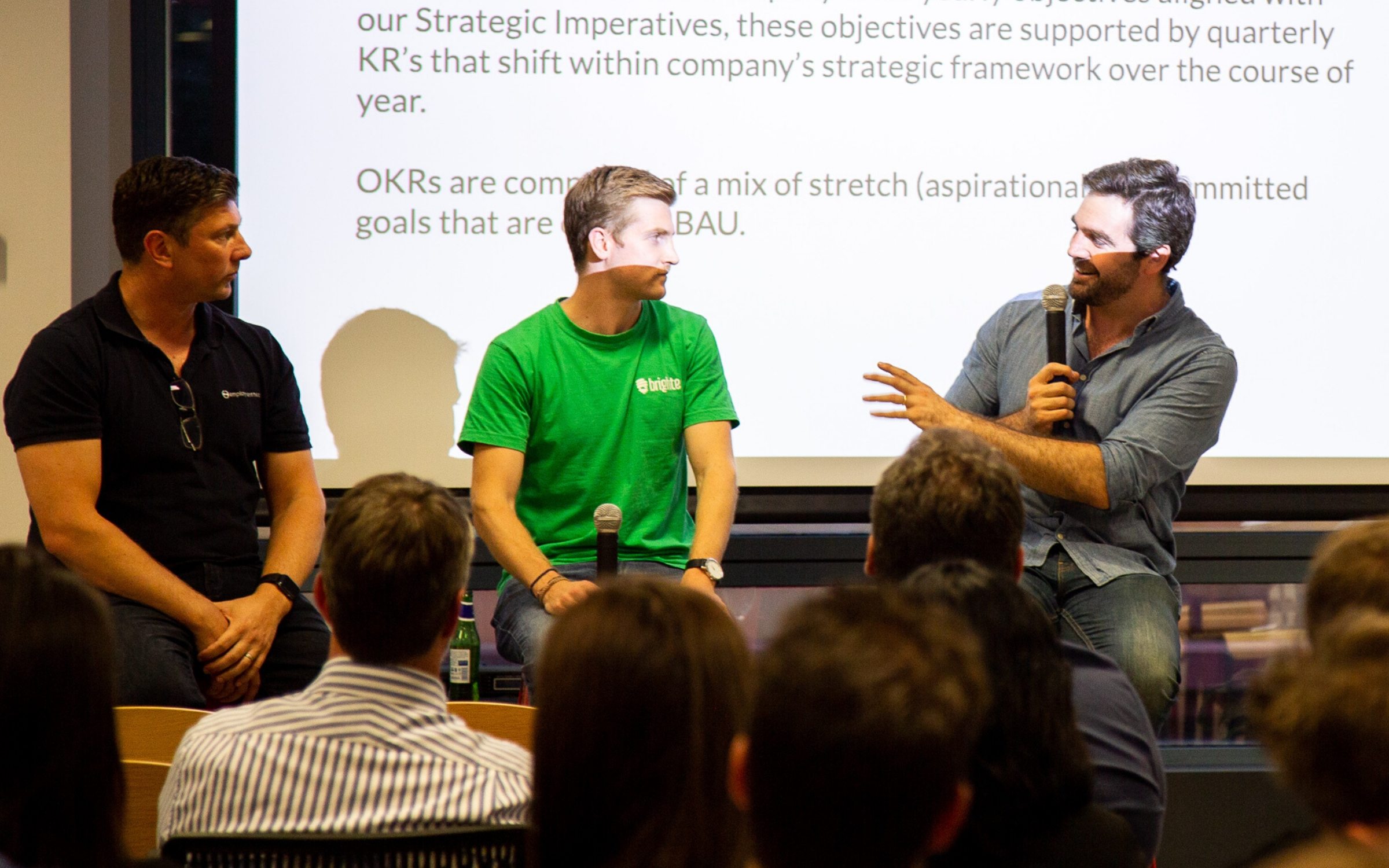 Our CEO and Cofounder, Ben Thompson at our OKR event discussing how Employment Hero structures OKRs.
If you're looking for an all in one HR, payroll and benefits platform that can easily manage your OKRs, get in touch with us today. Looking for more?