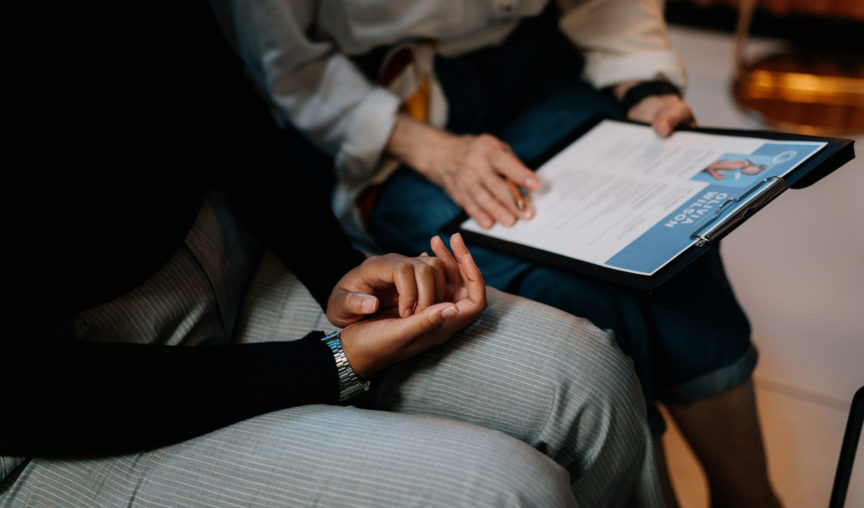 As a HR manager, it can be hard to know when the right time to start hiring employees is. Most of the time, a hiring manager will come to you first, but how do you manage expectations and next steps? How do you identify the teams that require additional resources when you have limited budget allowances (especially if you're a small business)? Add all this to the ever-evolving job market conditions and it can be one heck of a ride.
Before making these crucial decisions around hiring employees, you must consider all of your options and weigh a variety of different factors. Thankfully, we've been there and have worked with hundreds of growing businesses. We want to share some of our inside advice on how to know it's time to hire new employees and how you can best go about it.
1. Identify Hiring Needs

As a first step, you need to know when it's the right time to start hiring employees. There are two possible scenarios, the first (and most common) would be that a potential hiring manager comes to you and requests the new hire. The second is that you or someone else within the business identifies that it may be time to invest in additional resources to help the business' pain points or strategic growth. For the first scenario, be involved in meetings with your manager to make sure you are checking in on their pain points and their suggestions on where they are lacking employees. They'll also find it much easier to come to you when it's time to expand their team. The second scenario is a little trickier; how do you identify the teams that may require some additional support? A few key things to look out for are:
Your business is missing growth opportunities regularly
Too much time seems to be spent on non-essential or admin-heavy tasks
Staff are stressing about their workloads
Employees that are usually top performers are starting to slack – as their workload is increasingly difficult to manage
Overtime is becoming the norm – if you notice employees having to work double time just to get their day to day jobs done, this may be a sign it's time to expand the team
Other departments are having to chip in and help
Customer service or support is suffering
There are plenty of other signs that it's time to start hiring employees within a business – keep your eyes open and ears pricked for any recurring problems. We also recommend you look at industry data; are your competitor's leaving you behind? What seems to be the benchmark?
2. Building a Business Case

If a member of the leadership has voiced concerns about a certain area of the business where they feel a new employee would be crucial – get them to write a business case. This new staff hire will obviously require a salary which will need to be approved, most likely by a Head of Finance or Chief Financial Officer. This is where data becomes really helpful. Inform the team leader/manager of exactly what they need to include within their business case in order to fight the corner for hiring a new employee. We would advise the hiring manager to do the following to start building a business case for a new hire:
Ask all team members to record their weekly hours over a 4 week period
Gather information on competitor staffing and team structures
Identify tangible business ROI of the new hire
If you can see that the hiring manager is struggling, it's important to help. They'll appreciate the support and you can help manage expectations early on.
3. When to Say No and How to Do It

It can be really difficult to reject a request for a new employee. After a manager has stated their case for a new team member and the business says no, expect some backlash. Listen to their concerns, are there resources that already exist in the business that can be shifted to help lighten the load? Create a plan for the next steps with the manager so that they feel supported regardless of the business's decision. The last thing you want is a scorned manager, likely to turn toxic!
4. Salary Benchmarking

For any new job, you need to define salary expectations with your hiring manager. Working out what to pay your new employees is simple if you follow these steps:
List the tasks and responsibilities you want your employee to fulfil. Show what percentage of time you expect them to spend on each task. From there you can start to gather market research data;
Find out what other businesses are paying for the role you want to fill. The demand for certain skills can grow quickly, leading to increased salary expectations at times – so keep this in mind. Make sure you are always getting information that's current and fresh.
A few ways to obtain accurate data is by talking to industry experts or people in a similar job role, using employment compliance and awards or simply Google it! The web is a great starting point for finding out the average pay bracket for certain jobs. Pro tip: Google " 'current year' salary guide." Lots of recruitment companies update their salary guides yearly or check out SEEK's guide to salaries here.
5. Create a Job Description

Ok, so you've identified the new role that's needed, built the business case for it and now the role has been approved by the finance team, what's next? It's time to create a job description. It may seem like the hardest battle has been fought (hello internal politics!) but boy-oh-boy, the best is still to come… not! Deciding where to advertise your new job role and how to actually write the new role description is a hard task. If you want some help, we wrote an article on 13 practical ways to create the perfect job ad. As well as promoting your job ad publicly, make sure you advertise the new position internally. Current employees are a LOT quicker to hit the ground running because they already know a bunch about the company. Incentivising referrals is also a great way for your employees to speak up and refer a former colleague or friend. Other avenues for promotion are your company's website, online job boards, social media, job fairs and industry publications.
The Important Stuff?
As a HR manager, it's important that you're involved early on in the hiring process. You will need to partner with hiring managers to help them qualify and build the business case for the new employee. You'll also be the link between them and the gatekeeper, whether that's the CEO, CFO or financial controller within the company. Also, it's okay to say no. It's important to develop the ability to have tough conversations when a role is not approved or there isn't the budget to add headcount. Continue working with the hiring manager to address their pain points in other ways. Key takeaway: Remember, your main role is to mediate between the hiring manager's needs and the business'. Have you heard about Human Resource Information Systems (HRIS)? Find out how one could make your job as a HR/People Manager a whole lot easier.
Who is Employment Hero?
We make all-in-one HR, Payroll and Benefits software to help small business people make the best of their time at work. You'll be able to streamline your onboarding, admin and more, and we think you'll love it, based on plenty of 5-star reviews. Plus, we were co-founded by Ben Thompson, an employment lawyer of 20 years, so you can rest easy knowing that our platform is kept up to date with all the vital legal stuff. Save time, help stay compliant and keep your employees happy with Employment Hero.