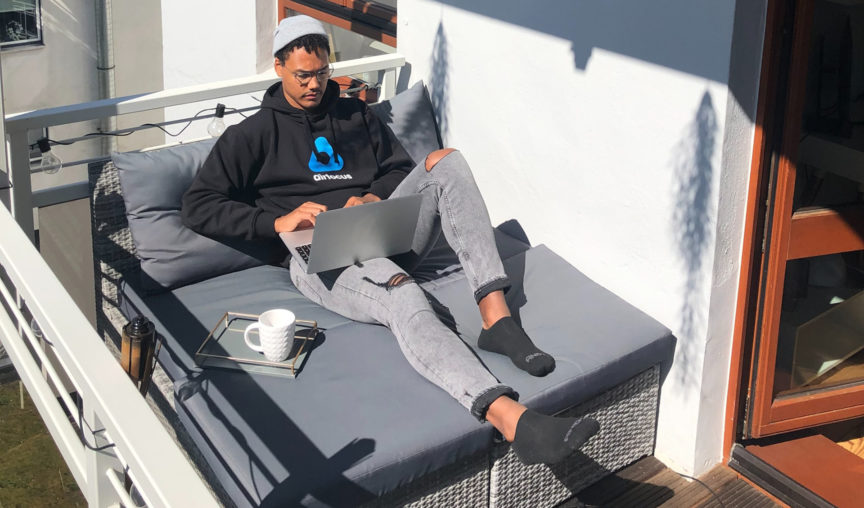 2020 and 2021 were the years that remote work has become the new norm for many of us. While COVID-19 has forced us to transition to working from home – and quickly, it's also allowed for teams to unite and truly innovate in their roles.
While COVID-19 threw a curveball into the mix, one positive outcome is that employees are responding positively to remote working. Earlier this year, we conducted our own research and found that 84% of people enjoy working from home and 92% would continue to work from home regularly if given the opportunity once the pandemic is over.
However, as we're all becoming comfortable with our remote working arrangements, one existing challenge that was experienced in the office prior to COVID-19 still remains – how do I keep my employees engaged? Ready to jump in? Continue reading as we share how to keep your remote employees engaged from a distance.
Offer work from home perks
When working remotely, it's common to miss all of the in-office perks that come with going into work each day. Whether that's free tea, coffee, breakfast or sporting activities, it's easy to forget about transitioning these perks for your remote workers.
Looking for easy work from home perks for your employees? Why not offer them Hero Dollars and access to Discounts, Employment Hero's online marketplace with reduced prices on thousands of everyday items. Alternatively, you could organise Zoom yoga classes, learning and development opportunities or even have sweet treats delivered!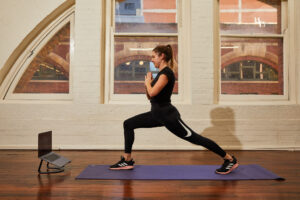 Remember: it's the small things that add up and can help keep your remote employees engaged. If you're looking for some more creative ideas to offer to your remote employees, we've explained how to transition your in-office perks to WFH perks here.
Ensure remote employees always feel included
As workforces continue to have employees stay remote and some return into the office, it's crucial to make sure that everyone feels included. If COVID-19 has taught us one thing, it's that remote working is the way forward for many businesses. We can expect to see more hybrid (or blended) workplaces where a portion of employees work from home, whilst some continue to work in the office.
With this in mind, it's easy to forget about your remote employees as you may not be seeing them every day. But this is not a case of out of side, out of mind — in fact it's the total opposite. Ensuring your remote workers feel included is a sure-fire way to keep them engaged and feeling like a valued member of your team.
How do I make sure my remote workers feel included?
It's important to put your remote workers as your top priority. If you're choosing to create a hybrid workforce, some ways you can make your remote workers feel included and engaged is to:
Invite them to events in the office

Organise team lunches to attend

Offer them alternative perks they can enjoy whilst working from home

Ensure that all technology is set up in the office so they can easily dial in from home for all meetings
Have a goal framework in place and regularly define them
Setting goals is an essential part of keeping your employees engaged in their role whilst they work remotely. Not only does it allow for accountability and professional growth, making ambitious goals can keep your team feeling motivated and valued.
If you're looking for a goal framework that can help keep your remote team engaged, OKRs (Objectives and Key Results) are a great place to start. OKRs consist of an overarching objective (one big goal you want to achieve) and up to five key results (the progress towards the objective).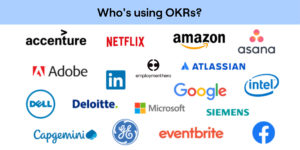 If you're looking for more information on OKRs, you can read more here:
Focus on improving internal communication
Strong communication is key to building a high performing team, so it's no surprise that getting this right is critical to creating an engaged workforce. We all know that in the office, it can be easy to walk over to a co-worker to ask a question, but what happens when distance makes this no longer possible?
While many organisations use emails as their primary form of digital communication, they can often be formal and time-consuming. With remote teams, you want to make communication as simple as possible so that everyone engages as often as they would if they were in the office. Our two-cents? Ditch the emails and opt for an instant messaging tool.
So, how can you improve internal communication?
For quick and easy communication within your team, we suggest looking at an instant messaging tool like Slack and using a video conferencing tool like Zoom or Google Hangouts. Having the correct tools in place can make all the difference when it comes to keeping your team engaged. If you're looking for more information, we've rounded up the five most efficient communication tools for remote teams here.
Communicate often
So, now you've improved your internal communication, it's time to get your wider team to adopt it. It's all well and good to implement new software, but making sure your team use it effectively is the name of the game. If you're introducing new software, make sure you offer training sessions so your team (regardless of their technical ability) will be able to use it efficiently.
We know that communication is the key to success, so setting a regular cadence from smaller teams and the wider company is paramount. Whether that's a daily huddle, weekly all-hands meeting, or just a general company message, being included and involved can improve engagement ten-fold.
Remote Working Tip: To keep your remote employees engaged, ask them to turn their cameras on for video calls. You'll be surprised how simply seeing your co-workers can boost engagement!
Encourage reward and recognition
Reward and recognition is a great way to keep remote workers engaged. A recent study found that 69% of employees would work harder if they felt their efforts were better appreciated. So, why aren't we recognising our co-workers more?
When we're busy at work, reward and recognition can often be forgotten. Many of us underestimate the power of a simple thank or being publically recognised for good work. If you use a messaging tool, try to publically shout-out your remote workers when they've done a great job. It can make them feel valued and in turn, boost their overall engagement.
Did you know? Employment Hero can help you create a culture of recognition with our Shout-outs and Recognition feature. Recognition allows you to reward your team with Hero Dollars based on going above and beyond in their role. Shout-outs are for employees to recognise their co-workers who went out of their way to help with something, or simply to shout them out for doing a great job. Both features can be given from and to anyone in the organisation, making it a great way to keep both remote and on-site workers engaged. Win!
Invest in technology that will support your remote workforce
Supporting your remote workers with the right tools and technology can make their employee experience (EX) a great one. Everyone knows how frustrating it can be when you don't have the right technical set up, so opting for a tech stack that integrates seamlessly with everything can make all of the difference for your remote employees.
Did you know? Employment Hero is built to support remote teams. Our all in one HR software can help your team stay engaged, motivated and strategically aligned in their goals with the company dashboard, OKRs, reward and recognition, performance reviews, 1:1s and so much more.
The remote first workplace playbook
A complete guide to remote management.
Encourage career development opportunities
An important part of the employee lifecycle, discussing opportunities for professional growth and career development is key to keeping your remote employees engaged, and this is no different when working from home. Whether it's upskilling, partaking in a course, or paving the pathway for a more senior role, these discussions must not be left to the wayside for your remote workers.
You could even argue that it's harder to keep remote workers engaged because they're missing out on the opportunities that present themselves in the general office buzz. This means it's actually more important to have these conversations with them! According to a recent study, only 29% of employees are 'very satisfied' with their current advancement opportunities in their workplace. This statistic is a telltale sign that it's an area for improvement for employers across the board, so why not take the initiative and encourage it within your business and even offer an allowance.
What about career progression and annual reviews?
Whether you choose a bi-annual or annual performance review at your company, it's important to recognise that doing them remotely will be a little bit different. It's up to you to set the right tone and allow for two-way communication.
As we continue to grapple with the reality of a global pandemic, try to be empathetic and understanding of everyone's situation in these challenging times.
Encourage regular feedback through 1:1s
Did you know that 89% of HR leaders agree that ongoing peer feedback and check-ins are key for successful outcomes? So with this statistic front of mind, it's never been more crucial to pencil in some time with your remote workers. When you have honest conversations with your direct reports, you increase trust. And when trust is built, employee engagement improves.
The wrap up
Adapting to remote working can be challenging but if you get it right, you'll reap long term rewards. If you don't keep your team engaged, you could run the risk of them feeling undervalued and left out. The result? Low engagement, low motivation and high turnover — and no one wants that.
By implementing a few different ideas such as OKRs, work from home perks, focusing on improving communication and investing in technology that will support them, you'll be able to keep your remote workers engaged.
Want more? Here's some further reading