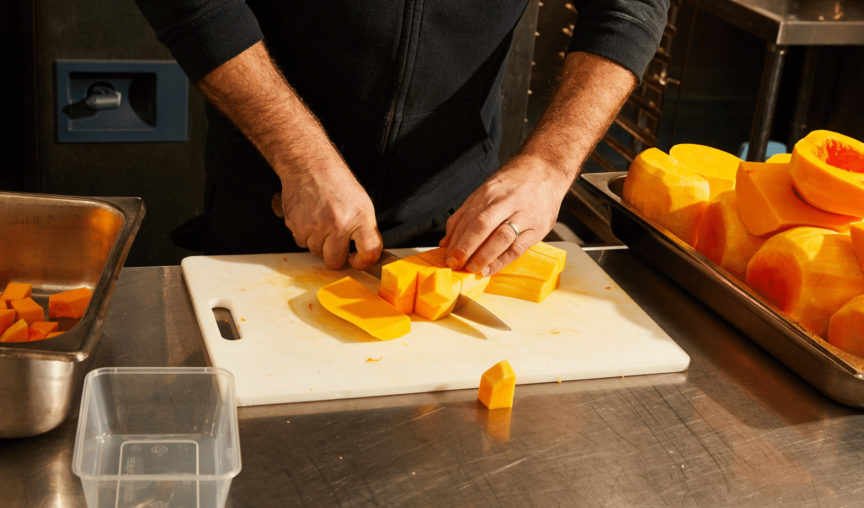 .wysiwyg h2 {font-size: 28px !important; line-height: 33px !important;}
Last updated 28 July 2021
Over the last month, businesses across NSW have been feeling the strain of the most recent lockdown restrictions. Today, the Australian government announced additional support packages to assist affected businesses and their employees through the COVID-19 pandemic. For many, the economic impact of the pandemic has been felt widely across Australia, with thousands of businesses having to close their doors, and employees being made redundant, stood down or receiving reduced work.
As NSW continues to experience increased restrictions and ongoing lockdowns, the Government has announced a range of measures to support businesses and their employees as we work together to reduce the spread of the virus.
This announcement brings a new set of changes as well as a new wave of uncertainty for employers. As with any new change, you're probably asking yourself – what is the JobSaver payment, how can I access it, and what does it mean for my business and team?
To help all affected businesses in NSW, we've highlighted the key take aways you need to know to navigate the JobSaver payment scheme. If you're looking for more information on additional support for small businesses, read our blog here or visit Services NSW website.
Changes are regularly being provided by the Government. For the latest information, please visit the Service NSW website. You can view the full statement from NSW Treasurer, Dominic Perrottet here. 
What is the JobSaver payment?
The JobSaver payment is a financial support package provided by the NSW and Federal Governments. It is designed to provide cash flow support to NSW businesses impacted by the pandemic, with the aim to maintain employee headcount. By maintaining headcount, more NSW employees will continue receiving an income and be able to return to their place of work more confidently after the restrictions have been lifted. ​​
Who is eligible for JobSaver?
The JobSaver payment will be available to NSW businesses that:
Have a national annual turnover between $75,000 and $250 million (for the year ended 30 June 2020)
Have experienced a decrease in revenue of 30% or more for a minimum of two weeks compared to the same period in 2019 as a result of the Public Health Orders
In addition to the above criteria, businesses must also:
Have an active Australian Business Number (ABN)
Provide proof that your business was operating in NSW as of 1 June 2021
Maintain employee headcount from 13 July 2021 while you continue to receive JobSaver payments
Prove that if you are a non-employing business, the business is your primary source of income
Please note: You may not be eligible for JobSaver if you have collected the Commonwealth Covid-19 Disaster payment since 18 July 2021.
EH Tip: A non-employing business is a business with no additional employees, other than the owner. E.g. a sole trader.
How much is the JobSaver payment?
With the announcement of the lockdown extension, eligible employing businesses will receive fortnightly payments to reduce the financial impact of ongoing restrictions.
Businesses will receive payments, equivalent to 40% of their weekly NSW payroll.
The minimum businesses may be eligible to receive on the JobSaver payment is $1,500 per week. 
The maximum payment business may be eligible to receive on the JobSaver payment is $100,000 per week.
How do I calculate my weekly payroll?
You can calculate your weekly payroll by referring to your most recent Business Activity Statement (BAS). The correct statement you should refer to is for the 2020/21 financial year.
Are non-employing businesses eligible for the JobSaver payment?
Non-employing businesses in NSW may still be eligible to receive financial support. The financial support payments available for these businesses, such as sole traders, is $1,000 per week.
What can I use the JobSaver payment for?
The JobSaver payment is designed to support businesses and their employees by covering costs during this time. This payment can cover costs incurred from 18th July 2021 and may include:
Salaries and wages
Rent, utilities and operating costs
Financial, legal or other business advice
Marketing and communications
Perishable goods
Other business overheads
When do the JobSaver payment applications open and close?
Applications for the JobSaver payments are open now.
Applications for the JobSaver payment will close 11.59 pm on 18 October 2021.
When can I expect to receive my first JobSaver payment?
Payments will start to hit nominated bank accounts within five to ten business days from approval date.
Where do I apply for the JobSaver payment?
You can apply for the JobSaver payment by applying online via the Service NSW website.
The process should be simple. Follow the instructions provided and have all of your supporting documentation ready to submit.
We're here and ready to help
These times are tough, but we're here and ready to help. Our team of employment specialists are actively producing webinars, blogs, whitepapers and templates to help you manage the ongoing restrictions. If you'd like us to unpack a specific topic relating to Covid-19, we'd love to hear from you. We want to help in any way that we can. You can get in touch with us via live chat on our website or email us info@employmenthero.com.
For more information, please visit our Covid-19 resource hub. In here, you'll find a range of helpful resources to help you navigate the ongoing pandemic.
Disclaimer:The information in this article is relevant as at 28 July 2021, and has been prepared by Employment Hero Pty Ltd ABN (11 160 047 709) (Employment Hero). The views expressed herein are general information only and are provided in good faith to assist employers and their employees. The Information is based on data supplied by third parties. While such data is believed to be accurate, it has not been independently verified and no warranties are given that it is complete, accurate, up to date or fit for the purpose for which it is required. Employment Hero does not accept responsibility for any inaccuracy in such data. To the maximum extent permitted by law, Employment Hero will not be liable to any party in contract, tort (including for negligence) or otherwise for any loss or damage arising either directly or indirectly as a result of reliance on, use of or inability to use any information provided in this article. Where liability cannot be excluded by law then, to the extent permissible by law, liability is limited to the resupply of the information or the reasonable cost of having the information re-supplied.
Sources
https://www.nsw.gov.au/media-releases/major-jobsaver-boost-to-expand-covid-19-support