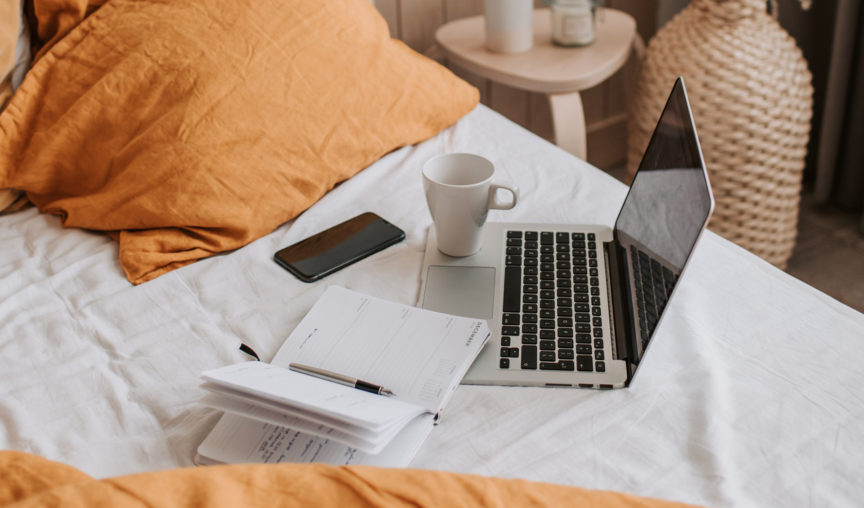 The JobKeeper Payment has proved to be a lifeline for many Australian businesses and their employees. With millions of people already taking advantage of the stimulus package, it's meant that employers can keep their employees on the books during COVID-19. However, with so many changes occurring it can be hard to keep up and know exactly how to manage your team. If you're looking for more information, we've created a two articles to help you – JobKeeper Q&A and JobKeeper Payment FAQ for employers. Additionally, we've been hard at work creating different JobKeeper Directives Templates to inform your team of changes to their employment. If you're taking advantage of the JobKeeper subsidy, we've created four templates to help you navigate this time. Read on as we explain how the JobKeeper Directives work and why you might need these templates we've created for you. Please note that these JobKeeper Directive templates are written and approved by Employment Law experts. They are fully customisable to your businesses situation if you find yourself needing to exercise the new provisions. IMPORTANT: These documents have been prepared by Employment Hero Pty Ltd to assist employers to create workplace documents between their business and their employees. While due care has been taken in preparing the document, no responsibility is accepted by the author for the accuracy or suitability of the information contained. All liability is expressly disclaimed for any loss or damage which may arise from any person relying on, using or acting on any information contained therein.
What are JobKeeper Directives?
Employers who qualify for the JobKeeper Payment are allowed to give a JobKeeper Directive to an employee. This direction allows an employer to vary the employee's terms of employment on an unilateral basis. Some examples of changes could be in relation to:
Hours of work

Timing of work

Location of work

The taking of annual leave

The allocation of work tasks
The new legislation has the ability to override any modern award, enterprise agreement or employment contract. The Fair Work Act has been amended as a result of the JobKeeper scheme. As part of this, employers receiving JobKeeper Payments can give eligible employees "JobKeeper enabling directions" to vary certain terms of the employee's employment, without the employees consent. However, certain conditions must be met, including:
The direction must be responsive to business changes attributable to COVID-19 or government initiatives to slow the transmission (eg. government shut-downs of businesses or less patronage)

You can only give the direction if the employee cannot be usefully employed for their normal hours

You can only give the direction to an employee who you have received a JobKeeper Payment for

The direction must be reasonable in the circumstances

The employee's rate of pay cannot be reduced

The JobKeeper Payment must continue to be passed onto the employee

The employee must be provided with at least three days' notice of the intention to give the direction and;

The direction must be in writing

You must consult with the employee about the direction
Notice of JobKeeper Enabling Direction Letter
The 'notice of JobKeeper enabling direction' letter allows you to request for changes to the days or times an employee performs work or takes annual leave (so long as the employee has at least two weeks leave left over after it is taken).
Proposal of JobKeeper Enabling Direction Letter
The 'proposal of JobKeeper enabling direction' letter outlines the specifics of changes to employment. This will include that you intend to implement changes such as the employee being stood down without pay, details about reduction in hours or details about changes of duties or location, etc.
JobKeeper Employee Agreement to Take Twice the Amount of Annual Leave at Half Pay
The 'JobKeeper employee agreement to take twice the amount of annual leave at half pay' is an agreement where the employee is directed to take twice as much annual leave at half the rate of pay.
Confirmation of JobKeeper Enabling Direction Letter
The 'confirmation of JobKeeper enabling direction' letter confirms that the details have been acknowledged by both the employee and employer. This will also confirm start and end dates. This will confirm that both parties have raised no issues with the proposal.
Want more?
We understand that staying up to date with all the changes with the JobKeeper Payment is overwhelming. That's why we've been hard at work creating the Employment Hero COVID-19 resource hub. Here, you'll find lots of policies, templates, articles, webinars and guides to help you through this time. If you're looking for more information on the JobKeeper Payment and other templates, we've created this comprehensive guide to help you navigate these times and understand your employer obligations. You can download the guide here. 👇👇👇