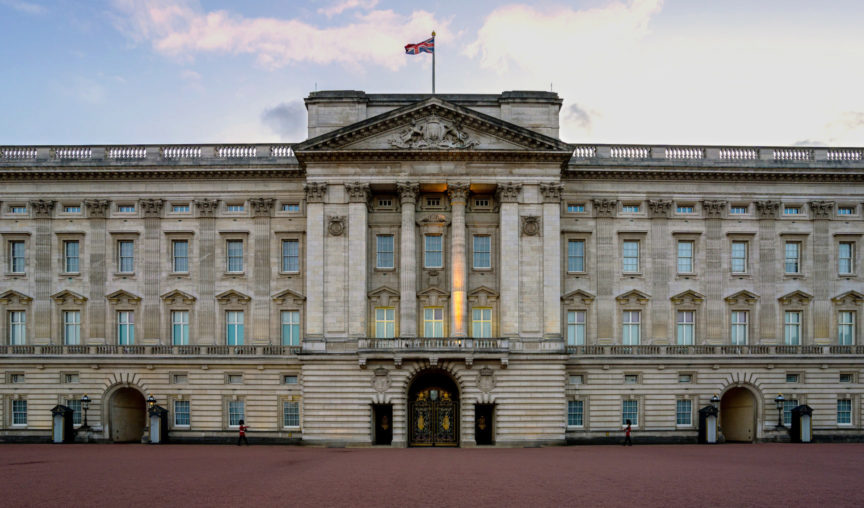 Millions of people around the world tuned in yesterday for Meghan Markle and Prince Harry's bombshell interview with Oprah. Like many others, we were watching intensely as the pair spoke candidly for the first time about the disastrous treatment they endured while working as senior Royals. Just as Meghan and Harry were functioning as workers while completing Royal duties, the Royal institution functions as a workplace, possibly a rather toxic workplace. There's a lot that happens in high society institutions that would never fly in a corporate environment, and it's come to light that the Royals might be some of the worst offenders. As working Royals, Harry and Meghan deserved a lot more respect than they were afforded. They deserved some HR. We propose that the Royal workplace needs a major overhaul of their people management. Here's the HR makeover that the Palace needs, plus future Royals and future generations deserve.
Diversity is something to be championed
Throughout the interview, Meghan and Harry were not afraid to point to racism as the root of the discrimination that they had been subjected to by both the Royal institution and the British media. In one of the most distressing parts of the interview, Meghan shared that the Royal family had expressed concern over the skin tone of their son Archie, and that the Palace had intentions to change Royal conventions so he would never receive the 'Prince' title. The Royals had a major opportunity to champion diversity here, and they failed. As an organisation, racial diversity was already nonexistent, and it seems they're not open to change that. This is beyond inconsistent with the country (and Commonwealth) that they are meant to lead and represent. As Harry said; "for this union and the specifics around her race — there was an opportunity, many opportunities, for my family to show some public support." Speaking about the wonderful work Meghan did with the public on their international tours, Harry remarked, "I mean, here you have one of the greatest assets to the Commonwealth that the family could have ever wished for." Just like with corporations, the institutions who reject diversity not only lose out on all of the benefits of diverse thinking, they become more disconnected from a multicultural society and increasingly out of touch with the new generation who are demanding more. We know that Millennials and Gen Z (who are now the world's largest population) will not accept a lack of diversity, and they're willing to go after those who slow down progress. How much longer can the Royals continue when they're so out of touch with an increasingly dominant generation? 💡 Learn more about diversity and inclusion for modern workplaces with our complete HR handbook.
Middle management can be culpable
If Queen Elizabeth is the distant CEO, Prince Charles is the apathetic middle manager. During the interview Harry shared that Prince Charles stopped taking his calls after a certain point, effectively abandoning him and Meghan and turning his back on the trouble they were facing. Charles' behaviour screams lazy middle management. Unwilling to listen to the concerns of their employees, acknowledge company red flags or raise important issues with the powers that be. The success of a company depends on the actions of its staff at every level. Middle managers have a duty to bring understanding and clarity to workplace conflicts, bridging the gap between junior and senior staff members. Charles' resistance to advocating on behalf of Meghan and Harry shows that he's not fit for his current role, and most definitely should never be promoted. ⚠️ Suspicious of toxic employees within your business? Here's four telltale signs to look out for.
Onboarding guides are essential
Early in the interview, Meghan remarked on the awkward moment that she realised she had to curtsey for her future gran-in-law. "Do you know how to curtsey?' 'What?' 'Do you know how to curtsey?' I thought genuinely that's what happens outside, that was part of the fanfare. I didn't think that's what happens inside. I go, 'But it's your grandmother'. He goes, 'It's the Queen!'" In any job, a detailed onboarding guide is an absolute must. Your incoming recruit may be absolutely great for the role – and positioned to do a stellar job – but there might be a few quirks of a new company that they might not be aware of. Learning how to curtsey and recalling 30 hymns are a part of a job that one wouldn't see coming. If you don't let people know what is expected of them, you set them up for failure and stress. If you share the details of the role and conduct helpful training, you both can start the job with your best foot forward and a sense of mutual understanding. 💡 We've put together the ultimate recruitment and onboarding guide. Lizzie – take note!
Mental health must be taken seriously by employers
As Meghan and Harry rightly stated during the interview, it's a courageous thing to share mental health struggles and reach out for help. It appears that the institution came back with a masterclass in what not to do, allegedly;
Telling Meghan that 'this is how it's always been'
Allowing improper treatment to continue despite knowing the impact

Rejecting Meghan's requests and suggestions for help
Anyone in 2021 knows how important it is to care for mental health – apart from the Royals apparently. The impacts of poor mental wellbeing can be devastating for individuals and their loved ones. People experiencing risks to their mental health as a result of their work deserve assistance and compassion – from their workplaces and, of course, their families. 💕 Keep mental health front of mind in your workplace. Download our free 'Know the Signs' poster.
What can we learn from Meghan and Harry's story?
It's good to see that after some difficult times, Meghan and Harry were able to somewhat resign from their toxic workplace. Although their Royal experience is burned into their CV, they seem to be paving their own way forward and living and working authentically. As for the Royals… Although the institution is yet to comment on the controversial interview, we hope that they will be able to take some learnings from this situation. The rest of the working world knows how important HR is to running a functioning business, how long can they last without it before they cease to remain a viable organisation?   Disclaimer: The views and opinions expressed in this article are those of the author and do not necessarily reflect the official policy or position of Employment Hero.