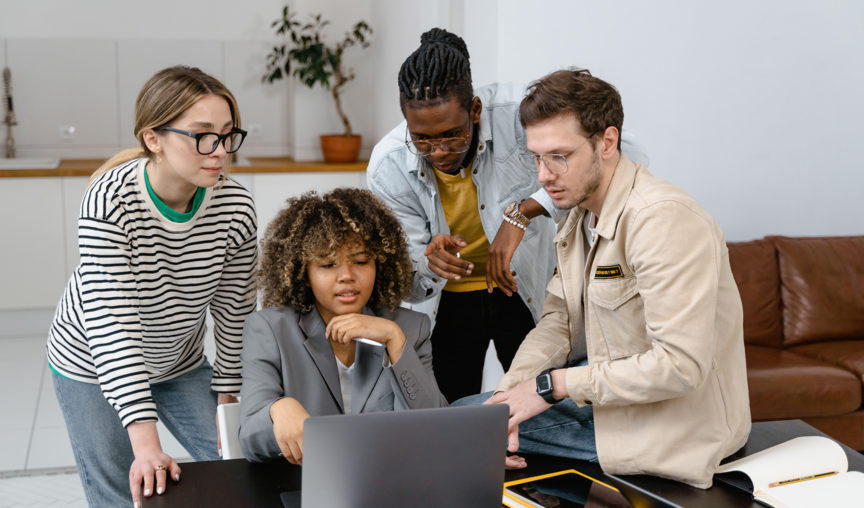 We recently looked at how to build the business case for HR and how to make the move towards a digital HR system easy. What's next? Now it's time to share tips on introducing HR software to your business – and getting the whole team onboard. One of the biggest roadblocks our customers face is introducing a new system to their current employees. It can be challenging to change the workflow your team are used to. Employees can be resistant to new tools and managers may have concerns about the impact this change will have to productivity. On a positive note, we often hear that while people don't like change, once they make the move, they never want to switch back to a paper HR system. Here are my top tips for introducing HR software to your business:
1. Keep the Business in the Loop
If you formed an internal committee in the consideration stage, this should be easy. At a minimum, once you have chosen your solution you should let your broader team in on what's going on. Explain the reasons why you're moving to the new digital HR system, what the goals of implementing an HRIS are and what changes you expect to see across the business. The sooner you can share your information and the more information that you can share, the more likely people are to come onboard.
2. Get Some Office Influencers on Board
We all have those key people who influence office culture. I mentioned above that you should have a working group on your HRIS to ensure everyone's voice is represented. If you can get some of these people into that working group, even better. If not, single them out. Talk to them early on about the HR solution that you're looking to implement. Speak to them about the results that you're trying to achieve. Demo the system to them and (if possible) let them try the system before everyone else. If you're able to get your office influencers excited about your new HR technology, then getting it adopted by everyone else will be much easier.
3. Introduce the System to Your Team
Once you're ready to launch, it's time to introduce your new HR software to your team. Use either a team meeting or a weekly all hands and walk them through the new system. This is also a great opportunity to recap on your challenges, the goals for the system and the benefits that everyone across the business can expect to see.
4. Run Team Training Sessions
The biggest hurdle is training. While having an all team meeting to recap your priorities is great, I also recommend running smaller, hands-on group sessions to introduce people to how our new HR software works. I would recommend running sessions where everyone sets themselves up on the platform together and then run through the most common scenarios (ie. leave, timesheets, etc.). Everyone will appreciate the hands-on training and working together means you'll create a collaborative, peer-driven culture to boot.
5. Encourage Superusers in Each Team
It's important to encourage 'superusers' in every part of the business. These could be your influencers that I talked about previously but there might be other super keen people who emerge during the training sessions. Encourage these people to sign up to product updates, join webinars and stay up to date with feature releases. These will also be the people who will teach their teammates and demonstrate to everyone how HR Software can make them all the more productive. We know that it can feel daunting introducing a new system to your team but have peace of mind knowing you and your team will be much better off in the long run. If you want proof of this in action, find out how Pickerings Auto Group saved over $25,000 in admin costs.