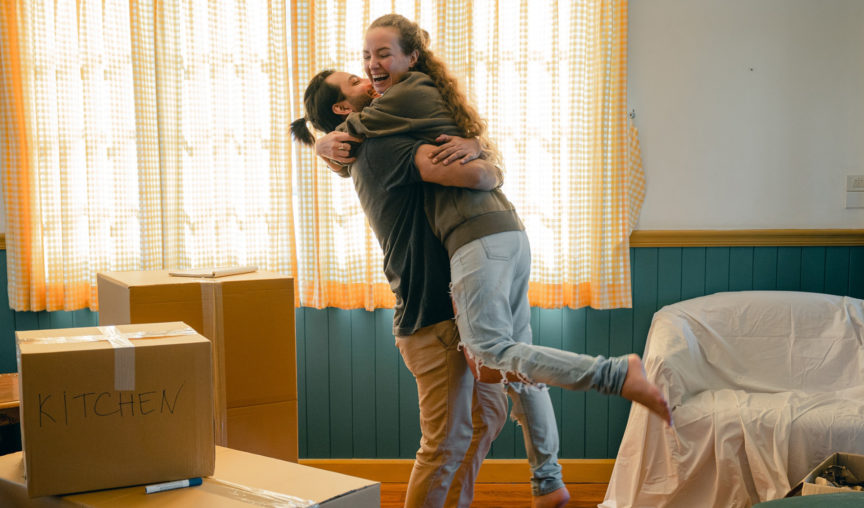 If you haven't reviewed your mortgage in the last 12 months, you're probably paying too much. Get a free mortgage review now and refinance to earn $1000s in cash back.
How can Employment Hero help with cash back?
Employment Hero is all about making employment more rewarding. A big part of this is helping employers deliver benefits to their team members to support living a happier, healthier and wealthier life. Financial stress has crept into many of our lives. We want to help ease the burden. Tohelp deliver on this mission we have a mortgage broking offering where we help employees get the best home loans in the market. As mortgage brokers, we work with over 30 lenders to make sure we can help in all sorts of different situations and many of our lenders offer up to $3,000 cash back when switching your loan with them.
What is the process?
Tell us more about you:Click here to get started by telling us more about you. We have a step-by-step questionnaire to follow which will help us understand your personal situation so we can provide you with an accurate understanding of the options you have available. At this point we'll jump on the phone and introduce ourselves and clarify any questions we have as well as answer yours.
Compare the options: We'll then get to work on analysing your options. Because we work with so many different lenders we can give you a great overview of the different options available and which lenders are likely to give you the best deal.
Discuss and decide: We jump on a call and lay out the most favourable options available for you to compare it to what you already have. Once we've explained the pros and cons of each option we'll then help you make a decision on which loan to apply for.
Application:Once you have made a decision, we'll work with the lender to get everything finalised for you and starting saving money on your home loan.
If you want to chat to us before you get started, you're able to book in a quick 15 minute call with us here.
Just how much cash am I able to save? Is it worth the going through the process?
This is actually the wrong question to ask. Certain providers are offering cash back when you finance with them. We're already helping Employment Hero users not only save on their current deal, but actually get paid to do go through the effort. Putting the cash back to one side (not everyone offers it) to put it simply, if you haven't reviewed your mortgage in the last 12 months, you are probably paying too much. John Howard back in 2002 spoke about how low interest rates were back then (it was 4.25%). Now some pundits doubt it'll ever get that high again. We suggest it's always a good idea to keep a close eye on your current home loan and compare it to the market. Actually, we recommend you do this for a lot of things: your private health cover, bank accounts, super provider. But your home loan can be one of the biggest financial commitments you ever make, so this should be pretty close to the first thing you look at.
Who are the 'RBA' and how does it actually work?
The Reserve Bank of Australia (RBA) are the central bank of Australia. That means they call the shots when it comes to all things dollars, cents and credit in Australia. The RBA meets on the first Tuesday of every month and decides what the cash rate will be. It gets pretty technical but basically what this means is the RBA get in a room a decide how much it will cost for banks to borrow money, and in turn banks will (should) change what they charge you to borrow from them. However it doesn't always work like this. While the RBA decides the cash rate with the understanding that the banks will pass this change on to you, the banks are actually under no obligation to do so. In recent times we have seen banks make decisions independent of the RBA and whilst this isn't great for those who take their eye off their current deal, it's a great opportunity for those who decide to review what they have against what other providers are offering.   Nothing in this article is intended to be financial, legal or investment advice and should not be construed or relied on as such. Before making any commitment of a financial nature you should seek advice from a qualified and registered financial or investment adviser. This information relied on sources believed to be reliable and accurate at the time of publication. All information is general in nature.