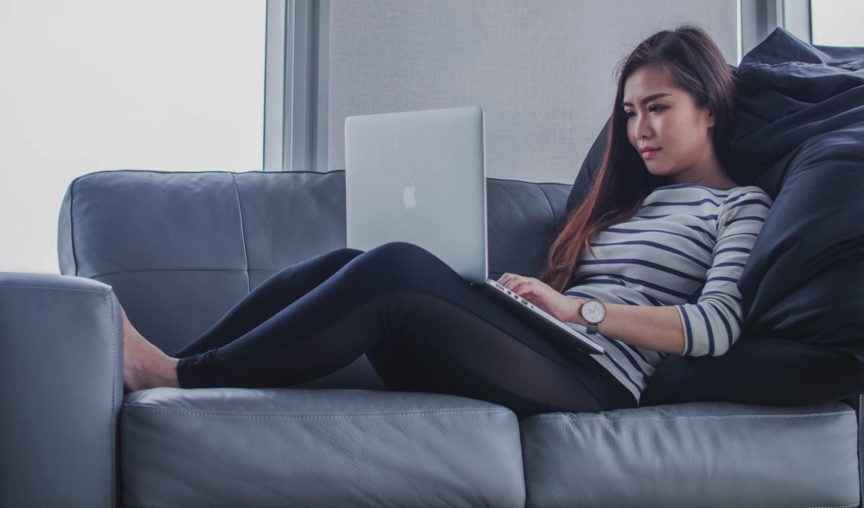 Introduced to parliament on the 9 December 2020, the Industrial Relations Reforms – Supporting Australia's Jobs and Economic Recovery package aims to amend the Fair Work Act. In classic 2020 style, Covid-19 was the catalyst for delivering this collection of reforms, which could mark the first update to Australia's Industrial Relations laws in over a decade. The Australian Government hopes that the reforms will, 'give businesses the confidence to create jobs, and the tools to help employers and employees work together in a post-COVID Australia.' Considering this, it's not surprising that casual workers and employers operating in the hardest hit retail and hospitality industries are at the centre of this reform. It's important to note that reforms have not yet been passed by the senate, they will go to a committee for negotiations over summer, to be amended and returned to the federal government in 2021. ❗Just a quick disclaimer from us; this article is general in nature and is subject to change. Please contact a professional in relation to your individual circumstances.
What are the proposed changes?
The changes would take place across five key areas of the industrial relations system;
Award simplification.

The Australian Government suggests they are 'cutting red tape' by updating 12 Awards in the retail and hospitality sectors.

Casual employment.

Casuals working regular shifts at a business will be converted to permanent roles after 12 months if they wish to. Casual employment has also been redefined; 'A person will be considered a casual employee if they accept an offer of employment where there is no firm advance commitment to continuing and indefinite work according to an agreed pattern of work.'

Enterprise agreements.

The 'better off overall test' (BOOT) is set to be simplified and a 21-day approval deadline will be implemented in the hopes of driving productivity gains and wage growth.

Compliance and enforcement.

A new criminal penalty will be introduced for employers that intentionally underpay their employees. The risk of wage underpayments should also be reduced due to measures that will help employers comply with their obligations and rectify underpayments easily.

Greenfields agreements.

This update aims to make job-creating mega-projects more attractive to global investors through new eight-year, 'life of construction' agreements.
The reforms have already encountered controversy and are polarising between some industry and government personalities. We've tried to cut through the jargon to take a deeper look into what it means for you.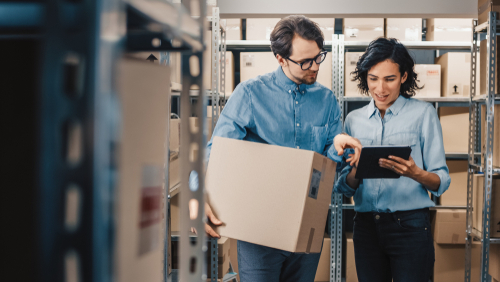 What could it mean for employers?
Between industries, there will be some changes that have a more significant impact than others. For employers that hire casual workers:
It will be compulsory to assess workers' contracts following 12 months of regular shifts, offering part-time or full-time permanent contracts. Employees can decline but will be able to request another offer to convert to permanent after another six months.

Casual workers working full time regular hours will not be eligible for both the benefits of a full-time worker (like sick and annual leave) and casual loading. They would not be able to claim any full-time benefits retroactively.
For employers that hire part-time workers:
Employers will be able to offer part-time workers additional hours without paying overtime. Currently it would generally be cheaper to employ a casual worker for these hours.
For employers in retail, hospitality and licensed clubs:
Employers will be able to pay 'loaded rates' (overall wage increases) instead of penalty award. Fair Work will determine this amount.
For small businesses:
Small business will become a focus of the new Fair Work Ombudsman (FWO) communication and guidance material to help them navigate these reforms. Overall the FWO will receive more funding to ensure the role and its functions are better understood by employers and employees.
For employers producing major construction projects:
The Greenfields Agreements will allow employers and unions to come to a workplace agreement for employees for the 'life of the project', instead of implementing agreements that need to be renegotiated after three or four years. This could help give investors in the project more certainty.
For all Australian employers
The Government will design an 'Employer Advisory Service' from the FWO. This will allow employers to seek advice from the FWO, under the knowledge that the regulator will not take legal action if they have acted honestly and accidentally followed incorrect advice.

There will be a greater punishment for individuals and businesses who deliberately underpay their employees. This includes up to four years imprisonment and significant fines. There will also be increases to the current maximum penalties for sham contracting, infringement notices and not complying with a compliance notice. Advertising any roles that pay under minimum wage is also prohibited.

Two flexibilities of the Jobkeeper scheme would be legislated for the next 2 years. The flexibilities include, the ability to change an employee's usual duties and the ability to change an employee's location of work.

There will be some increased flexibility around the BOOT test by removing the consideration of hypothetical scenarios (instead only regarding work patterns that are currently in place).This will require the Fair Work Commission to give significant weight to the parties opinion when approving the BOOT, and placing an emphasis on monetary and non-monetary benefits for employees. All agreements will also need to be made within 21 working days.
💡Concerned about compliance? We have everything that employers need to navigate this in our HR Compliance Essentials Pack.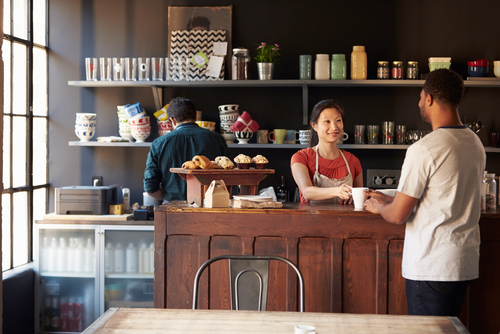 What could it mean for employees?
Similarly to employers, employees will experience varying levels of impact from the proposed reforms. For casual employees:
There will be a 'right to convert', or in other words, a greater opportunity to be transferred onto a part-time or full-time contract after a year of working regular shifts for an employer. Employees will not be obligated to say yes, but they would be able to request another offer six months later (assuming the work schedule has not changed dramatically).

Employees will not be able to claim full-time benefits in addition to casual loading, even after a period of working a full-time schedule of hours.
For part-time employees:
There will be a greater opportunity to work more hours than are stated in your contract if your employer offers them. They will, however, be paid at the employee's standard hourly rate and not at an overtime rate. This could lead to part-time workers being prioritised over casual workers.
For employees in retail, hospitality and licensed clubs:
Employee's standard hourly rate may increase to a 'loaded rate', a higher rate that would theoretically compensate for a dialling back of penalty rates. This rate would be approved by Fair Work.
For employers working on major construction projects:
The Greenfields Agreements would allow employers and unions to come to a workplace agreement for employees for the 'life of the project', instead of implementing agreements that need to be renegotiated after three or four years. This can help give workers more job certainty.
For all Australian employees
Employees would have a greatly reduced risk of being underpaid, as punishment for non-compliant employers would greatly increase. This will also make it less likely that job-seekers would encounter a job posting advertising a role that paid under minimum wage.

Like under Jobkeeper, employees may be asked to change their responsibilities or their location of work as businesses navigate a recovering Covid-19 economy.
Information sourced from the Australian Government
Industry Reactions
There have been a lot of reactions to the Industrial Relations Reform from politicians, union bosses and industry experts. Here's a wrap up of what the key players are saying. Sally McManus, Secretary of the Australian Council of Trade Unions Ms McManus is concerned that workers, especially casual workers, would be worse off under these reforms. She suggests that stronger action is required to discourage employers from doing the wrong thing. 'It's got to do with the standard of criminal offence. And our understanding is that the standard that's going to be proposed is one that's much weaker than already exists in large parts of Australia so it waters down that,' Ms McManus told the ABC. Christian Porter, Minister for Industrial Relations When introducing the reforms package, Industrial Relations Minister Christian Porter elaborated on changes to part-time arrangements: 'If in this process we can find a way to ensure that where businesses are coming out of the COVID recession and have more hours to offer, that they can do that simply by reasonable and fair agreement with their own part-time permanent employees, so they can get extra hours at the usual rates of pay,' said Mr Porter in Parliament. Anthony Albanese, Labour Leader Mr Albanese raised his concerns in parliament and vowed that his party will not vote for the bill in its current form. 'These measures … would undermine conditions that have been fought for and considered essential,' Mr Albanese said. 'Conditions like penalty rates … conditions that people and families rely upon to put food on the table and to get by, to pay school fees, to look after each other.' James Pearson, Chief Executive of the Australian Chamber of Commerce and Industry Mr Pearson told the ABC he is concerned about the pressure the new penalties could put on small businesses. 'Many small and family businesses are at breaking point after a shocking year,' Mr Pearson said. 'And my worry is that if employers start holding back from hiring or even decide it's getting too difficult and they shut up shop, because of the changes in the laws, well everyone's going to miss out then.'   ⚡ Employment Hero can make it easy to run your business compliantly. Employment Hero Payroll is single touch payroll (STP) compliant and helps you manage your payroll and workforce planning in one easy-to-access place. Talk to one of our small business specialists today.