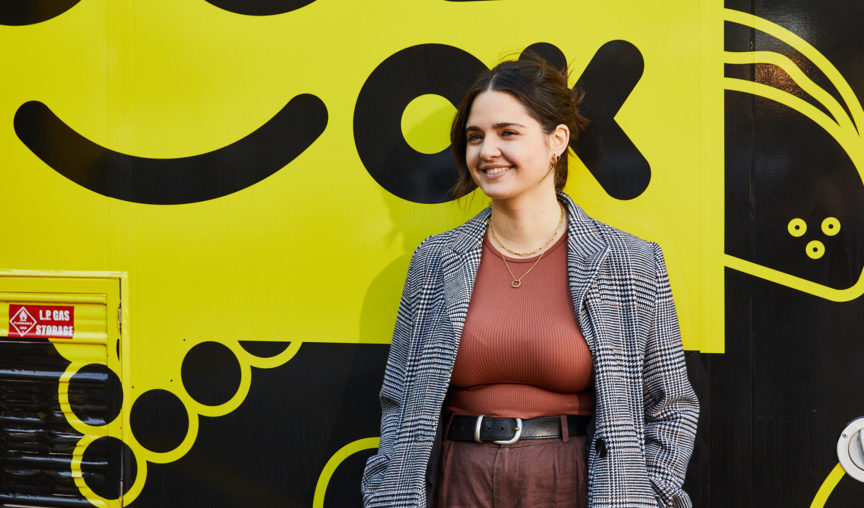 When it comes to rewards and incentives for employees, every company takes a different approach. There are some similarities, but ultimately, a company's unique culture and values will dictate how reward and recognition plays out.
What's most important is that reward and recognition actually occurs. This was the topic at a panel we hosted at our first ever Sydney meetup at the end of 2018. Claire Barzan from Learnosity, Will Fellowes from Innowell and our very own Chief People Officer, Alex Hattingh, talked about all things reward and recognition.
Some great ideas and insights were shared. They were so great that we couldn't just leave them hanging in the ether! And so, this blog was born. Before we delve into the valuable insights of our panel members, let's briefly explore what employee incentives and rewards are;
Incentives for employees
Company incentives can be anything tangible or intangible which is used as a means of motivating employees in the workplace. For example, incentives could be used to drive employees to achieve benchmarks or KPIs.
Rewards for employees
Employee rewards somewhat differ from incentives at work. Rewards can also be tangible or intangible, however are used to recognise employee performance. Awards are one of the many types of rewards for staff.
About the companies on our panel
Learnosity is an international software education company based out of Sydney. They have 80 employees and were founded in 2007.
Innowell is a company that provides digital mental health products and services to workplaces, insurers, schools and universities. They have 58 staff members.
In previous years, both companies have had a headcount growth of approximately 300%! They certainly know a thing or two about managing an evolving team and scaling processes.
Employment Hero (our humble selves) is a software that helps small and medium Australian businesses manage HR, payroll, employee engagement and benefits. We have over 100 employees and counting.
The past few years have been huge for us. As well as receiving Series B funding and increasing our headcount, we've rebranded and launched a new suite of products. It's therefore a huge priority of ours to keep our hardworking team engaged and feeling appreciated.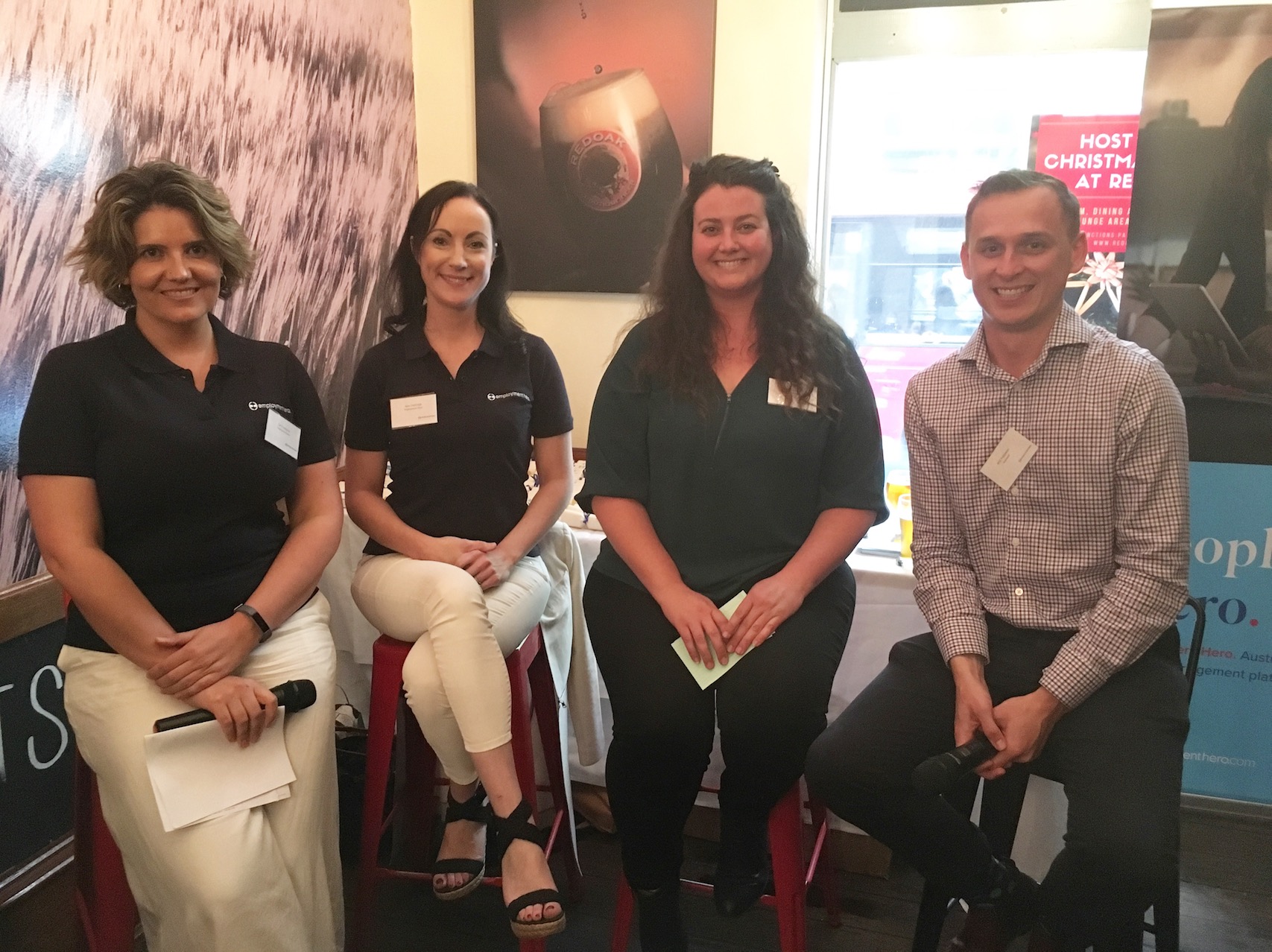 Our panel from left to right, Cat Prestipino (moderator and Employment Hero's CMO), Alex Hattingh (Chief People Officer at Employment Hero), Claire Barzan (Office Manager at Learnosity) and Will Fellowes (CFO & COO at Innowell).
The panel – reward and recognition
1. How do you reinforce your company culture using reward and recognition?
It's all about rewarding and recognising your employees in a way that befits what you most value. Here at Employment Hero (among other things) we give out awards to staff who have exhibited one of our values: work and play as one team, be ambitious and be bold, invent solutions and serve others. These awards come with points that carry monetary value, providing tangible rewards.
At Learnosity, each team is given a happiness budget to spend as they wish. Every team manages their budget differently. Some save up for a big experience like go-karting, and others have monthly team lunches. Letting teams manage their own rewards is in line with Learnosity's value system.
At Innowell, creating values and beginning to build a strong culture was instrumental in transforming the team at the 8-month-old start up. Aligning values with reward and recognition happened organically as a result.
2. How do you choose incentives and rewards for employees? Particularly inside a small company where budgets are limited?
Plenty of ideas were floated by the panel on this topic. First, it's important to be transparent. If you are a small company and cannot afford to pay bonuses, convey this to your team. Consider an employee stock ownership plan (ESOP) and don't forget to celebrate the small wins with informal recognition. Simply thanking a stand out team or team member during a company meeting can go a long way when it comes to making staff feel appreciated.
You can also get creative with your office space. What can you include in your office that will add some fun to your team's day, or give them a place to unwind? At Employment Hero, we have a ping pong table (which has become standard at tech companies) as well as communal and quiet areas with couches, bean bags, whiteboards and benches.
3. How do you foster peer-to-peer recognition inside your organisation?
Rewards and incentives for employees doesn't just have to come from the employer. At Learnosity and Innowell, this is a case where the company culture does the heavy lifting. Peer-to-peer recognition happens organically and is a result of a strong culture. Both teams are on the small side and so a formal peer-to-peer recognition system isn't needed as of yet.
At Employment Hero, our peer-to-peer recognition is both formal and informal. Formally, we give out awards that are attached to a points system. We also use a feature on our platform called, Thank A Hero, which enables people to publicly thank a team member who has helped them. This "thank you" appears on a live stream and employees can respond to each announcement with emojis (it's really fun). We also recognise staff in a more informal manner during our weekly stand up meetings.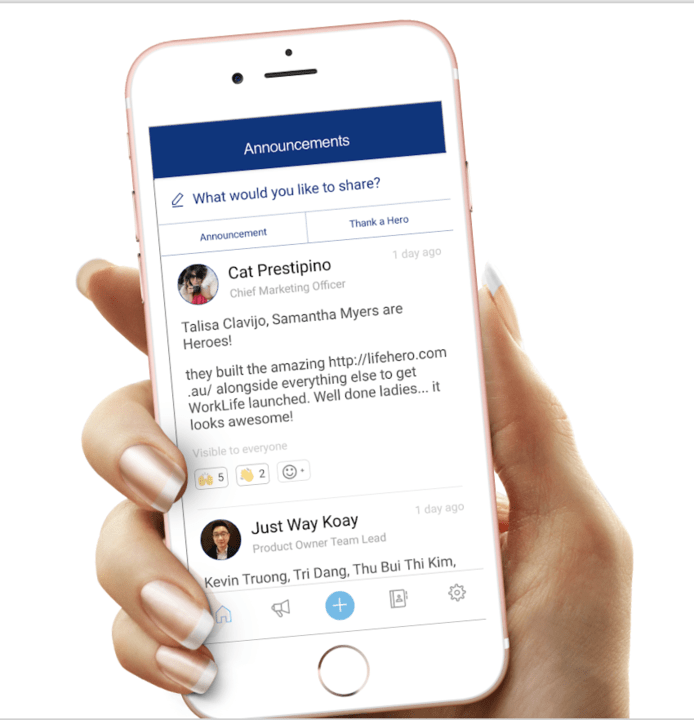 4. What's the best way to give employees feedback and to receive feedback from employees?
Claire from Learnosity says that when it comes to giving employees feedback, it's all about authenticity. Be professional, be authentic and give feedback in real-time. This will help you avoid dealing out a dreaded sh** sandwich.
Will says the team at Innowell are currently designing a formal feedback process and are using a program called Culture Amp to help them do so. Innowell's employee happiness surveys have a 100% response rate. This awesome result was achieved in a few ways – one of them was to get the leadership team to promote the survey within their teams and explain that every employee can be instrumental in organisational change.
At Employment Hero, we agree that feedback should be ongoing and given in real-time. To achieve this, we conduct employee happiness surveys using our own platform. Line managers have weekly one-on-ones with each member of their team and we use progressive performance reviews. All this works to keep the feedback loop going.
5. How often are you reviewing your incentives and rewards for employee programs?
All companies agreed that they were continuously reviewing their programs. Working in an agile environment means things can change very quickly, so it's important to keep your ear to the ground. Innowell has also taken steps to formalise their process and review their systems every quarter.
More about our meet up
There will be many more meet ups to come and subsequently more valuable best practice insight. Click here to see our entire album on Facebook.