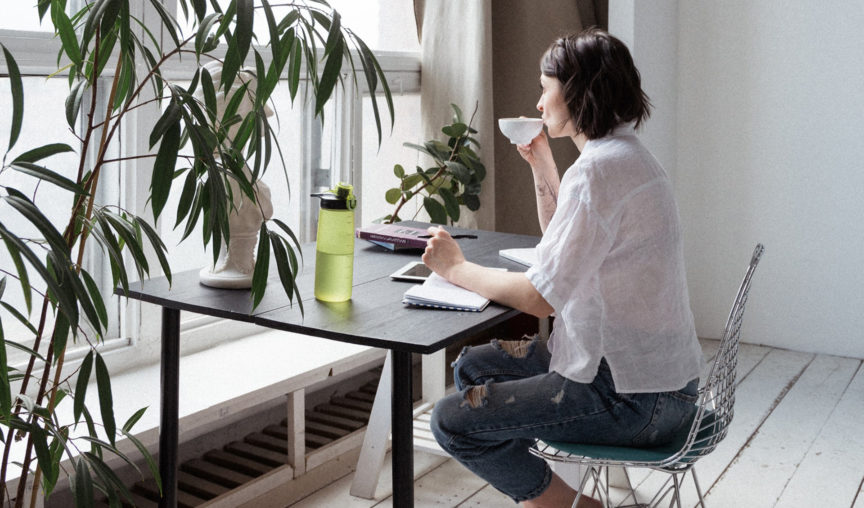 Since March, many Australians have been required to relocate and adapt to a new work environment at home. More so than ever, an ergonomic office is crucial to ensure that you can perform at your best in a safe and productive way. Physical discomfort from a poor office environment can cause increased mental and physical stress and hinder your work performance. Just because your office looks like it's got the tools that make a great work environment doesn't mean you're using them correctly. These tips will help you become a master at implementing ergonomics at home to improve your productivity and physical wellbeing:
Invest in the desk

Finding the right chair

Laptop positioning

Stay hydrated

Get up and move

Smart snacking
1. Invest in the desk
While setting up your home office, the first thing you should do is find a desk that meets your needs. Ideally, a desk that is adjustable so that it's not too high or too low. A quick way of checking whether your desk is in the correct position is whether your elbows are at a 90-degree angle when typing on your keyboard.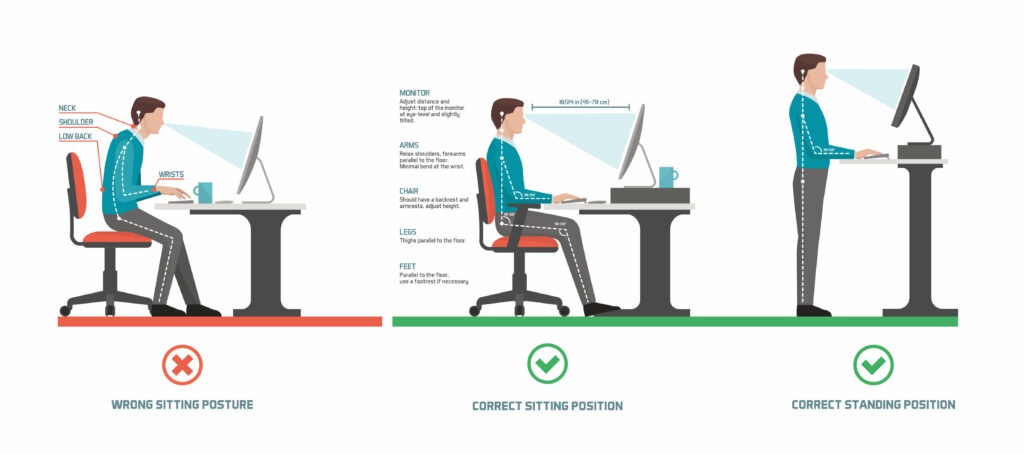 Source: https://healthandbalance.com.au/workstation-desk-posture-ergonomics/
2. Finding the right chair
Buying a quality, ergonomic office chair that works with your desk is important to maintain a correct posture throughout the day. What does that look like? Your feet are supported by the floor with your legs at a 90-degree angle. The right chair will provide the support your back needs in order to relieve pain and muscle strain. While the couch may seem like the most comfortable place to work, the wrong chair can lead to slouching, headaches, back pain and fatigue. For many Australians today, our work requires sitting down for several hours while interacting with a computer. However, many office chairs have been created without modern technology in mind. So, when buying a chair, make sure you're looking for one designed for both lumbar and pelvic support. While the price may be off-putting at first, a high quality chair will reward you with better posture, better breathing and higher concentration — and save you hundreds in physio bills!
3. Laptop positioning
Some of the worst posture issues come from slouching over a laptop. Investing in a keyboard and mouse will immediately improve this. Regardless of where you are working, one of the most important things to do when working with a laptop is having it at the right angle. Ideally, the top of the monitor should be at eye level with as little neck deviation as possible. If you don't have access to a proper stand, try making one with a stack of books. These rules still apply when returning to the office. After finishing for the day, many of us go home and use a computer for a further 2-4 hours. While you may know the difference between using a laptop for work or leisure, your body doesn't!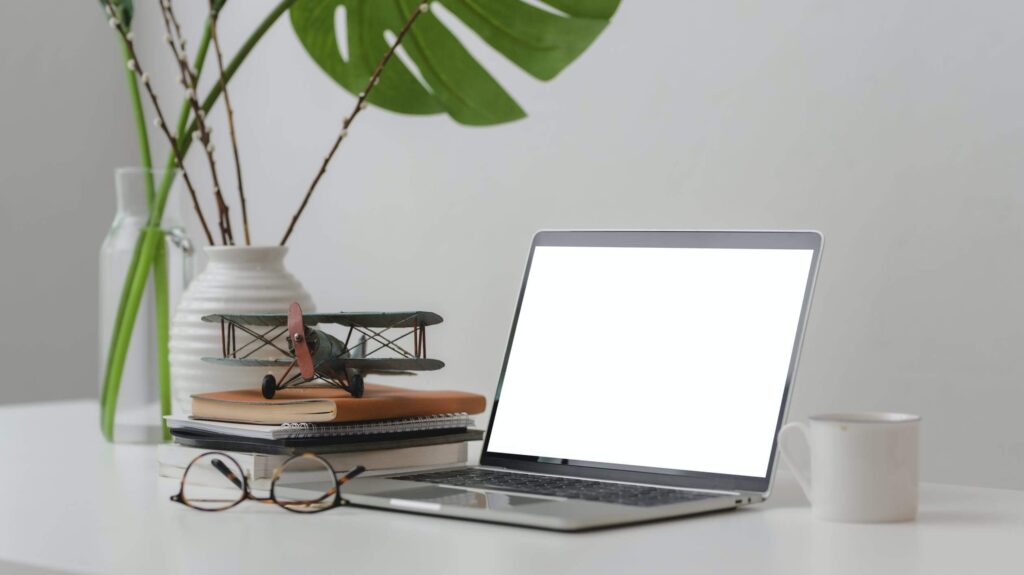 4. Stay hydrated
The transition to working from home has made it challenging to maintain healthy habits like staying hydrated. It can be easy to get lost in your work and go the whole day without having any water at all. On average, you need 2-2.5L of water per day to keep your body performing at its best. Dehydration can result in lower energy levels, headaches and a decrease in concentration. All of which can negatively affect our work performance. Some ways to remember to drink water include:
Downloading an

app

that reminds you to drink water.

Keeping a 1L drink bottle with you so you can keep track of how much water you're drinking.

Adding fruit like lime and mint.

Drinking at glass or two of water before every meal.

Learning to recognise when you're thirsty, and drink! (simple, but effective).
5. Get up and move
In the past, meetings and other work related events would have usually been in person. This meant actually having to get up and move around. However with the arrival of COVID, everything (including meetings) is done seated at a computer. Research has shown that people who spend extended lengths of time in a sitting position are at a higher risk of herniated discs and other back issues. Therefore, prevention is key. Poor posture can eventually lead to musculoskeletal disorders and strain injuries that take months to heal. Our bodies are designed to move, not to stay frozen in the same posture for hours. Aim to get up every half an hour to stretch your arms and legs. Similarly to drinking water, there are some great apps out there that can help remind you to take some time away from work. If you want to take it one step further, try laying flat on the ground with your legs at a 90-degree angle to stretch out your back. When the opportunity arises, like a phone call, use that time to walk around to make sure you keep your body moving. Not only will this help reduce muscle strain but it will also allow your mind to reset and focus.
6. Smart snacking
If this is the first time you've had to work from home, it can also be difficult to know how to eat and snack in a smart way. This isn't to say snacking is bad or has to be healthy; by all means have a Tim Tam or two and enjoy it! But try to resist bringing the whole packet to your desk. If you eat while working it's likely that you'll end up over-snacking. Instead, schedule times for snacking and make it part of your routine. Or, step away from your work space when you're hungry and take the time to enjoy your food, then return once satisfied. Make sure you are keeping your energy levels up by eating proper meals throughout the day. Not only will this make sure you're getting nutrients in, but it will also keep your concentration levels up.
But is it worth it?
In short, yes. Just like investing in a gym membership, investing time and money in your home office is worth it in the long run. Back and muscle injuries can also be more costly and time consuming than taking the steps to prevent them! By implementing these strategies, not only will your body benefit from improving how you work from home, but your work performance will too.