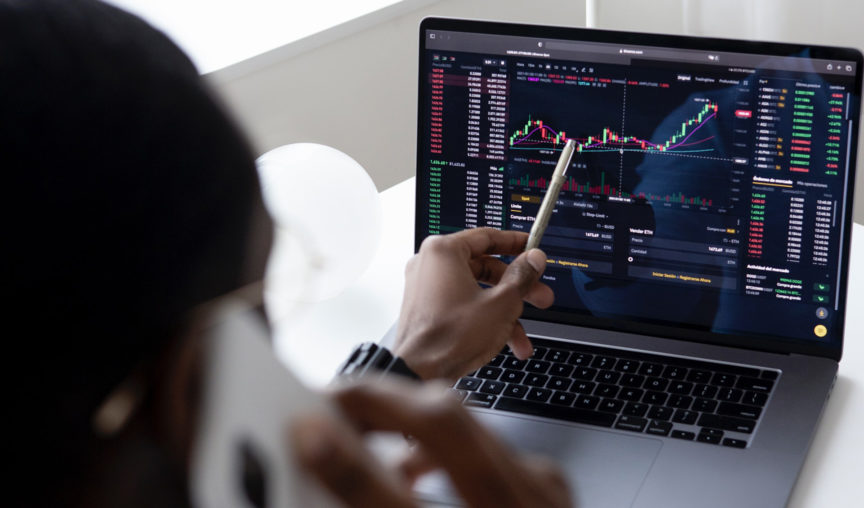 Bad hires… Whether you've worked with one or hired one, we've all heard stories about those who just didn't live up to expectations. The reality is that this happens all too often. Research shows that 50% of candidates misrepresent themselves in interviews and 30% of candidates tell blatant lies on their CV. Surprised? Nope – neither are we. Did you know that the average cost of one bad hire is almost $15,000? With so much at stake, this is something you can't afford to get wrong – especially when we're on a windy and unclear road post-Covid. So as the world begins to reopen, it's likely that you're contemplating the need for additional headcount. But with so many people misrepresenting themselves during the interview process, how can you be sure that you're bringing the right people onboard? It's simple. Improve your hiring process and consider an applicant tracking system (ATS) to boost your candidate confidence. If you're ready to learn how an ATS can help you create a standout hiring process and give you confidence your new hires will hit the ground running from day one, this one's for you. Read on as we share how to improve your hiring process with an ATS.
What is an Applicant Tracking System?
An applicant tracking system is a piece of software used to help hiring managers manage recruitment and open roles within an organisation. The software can assist with screening potential candidates, scheduling interviews, checking references, and managing the end to end hiring process – from attracting star talent right through to paperlessly onboarding successful applicants.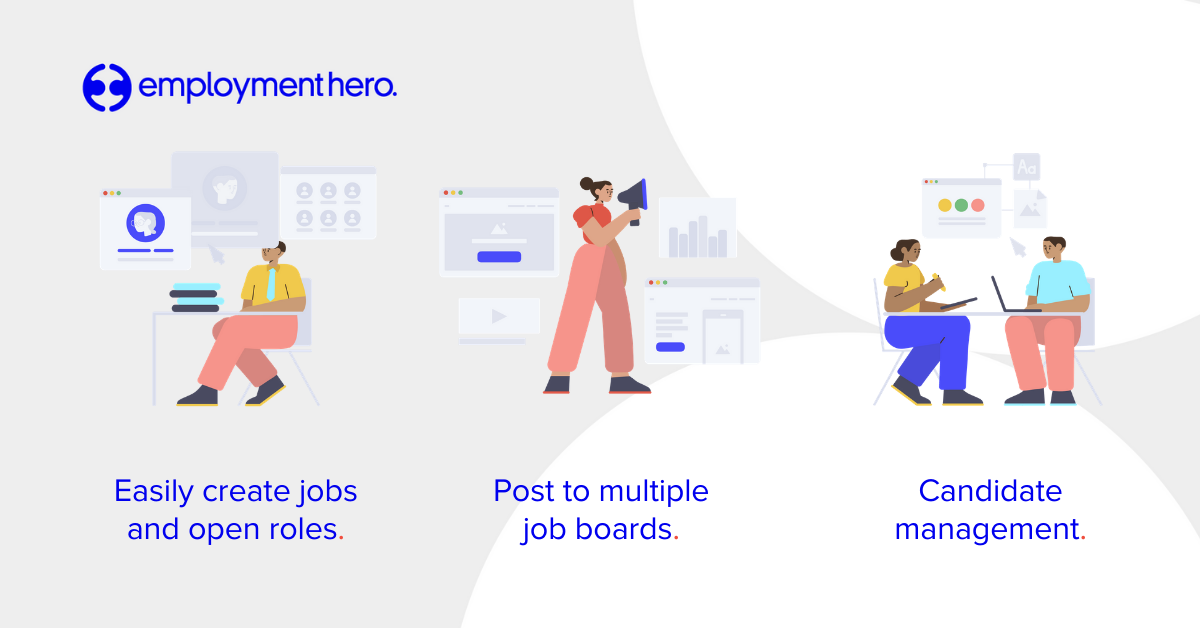 Get your job ad in front of the right audience
When you think of posting a job ad online, you probably jump right to the most popular job board in your country. But, how do you know if the most qualified people for your open role are actively searching for open roles on that platform? With an ATS, you'll have the ability to post to many different job boards with ease. As a hiring manager, you have one goal in mind – to find and fill the open role with the best possible candidate out there. How do you do this? You cast the widest net possible. An ATS allows you to seamlessly post your job ad to multiple job boards across the country or world, putting your job ad in front of the eyes of many more than one single listing. This can also reduce your time to fill roles (which can be costly over time). Looking to hire interstate or internationally? Global Teams can help you compliantly hire the best talent, no matter where they are in the country or world. The best part? It's all from within our end-to-end employment solution. Get in touch today with one of our small business specialists to learn more about taking your team global.

Screen candidates and be presented with the most relevant applicants
An ATS has the power to screen candidates to present you with the most relevant applications. This can significantly decrease the time you spend on reviewing CVs and cover letters, as well as picking out the best of the bunch. How does this work? Many applicant tracking systems out there have a feature known as 'resume parsing'. This refers to the way a piece of technology can extract data from CVs and cover letters. From this data, it can align the job ad keywords to the applications received and find you with your standout candidates. Although resume parsing may not always get it 100% right, overall it's a huge timesaver, especially when recruiting for non-specialist roles.
Manage applications with ease
Hiring a new employee is hard work. Writing a job ad, posting it online, managing the applications, sorting, calling, interviewing – it all adds up. To sort through applications manually, you might opt for a spreadsheet as your hiring tool of choice, or bookmark emails from promising candidates. If you're relating to either of these things – it's time to get back those hours in your day and look into an ATS. Imagine the ease that would come with viewing your candidate pipeline and seamlessly moving them from stage to stage.
Clearly define the stages in the interview process
Designing your interview strategy is a critical part in creating a standout hiring experience. It requires time, consideration and flexibility. It's also important that different roles are going to look different from each other – i.e. a Junior Designer compared to a Director of Design. It's important you map out each stage and what will be required of the candidate. Will you start with a phone call, then have multiple rounds of interviews and a task? Or will you opt one interview and a presentation? Whatever you decided, this is a great opportunity to find out more about your candidates and if they can walk the talk on their CV. To get you thinking about your interview process, consider the following:
Determine the number of interview rounds
Clearly define who the potential candidates will be meeting with
Have a list of non-technical questions to ask during the interview process
Determine whether a task will be required to be completed by potential candidates
Determine whether a presentation will be required and who will involved
Create a list of technical questions that are specific to the role
From here, an ATS can allow you to seamlessly move the successful candidates through each stage. The best part? You can move the successful candidate right through to the onboarding stage. Using an ATS is hiring, just simplified.
Looking for more information on creating a stellar recruitment and onboarding experience? We've created an in-depth guide here.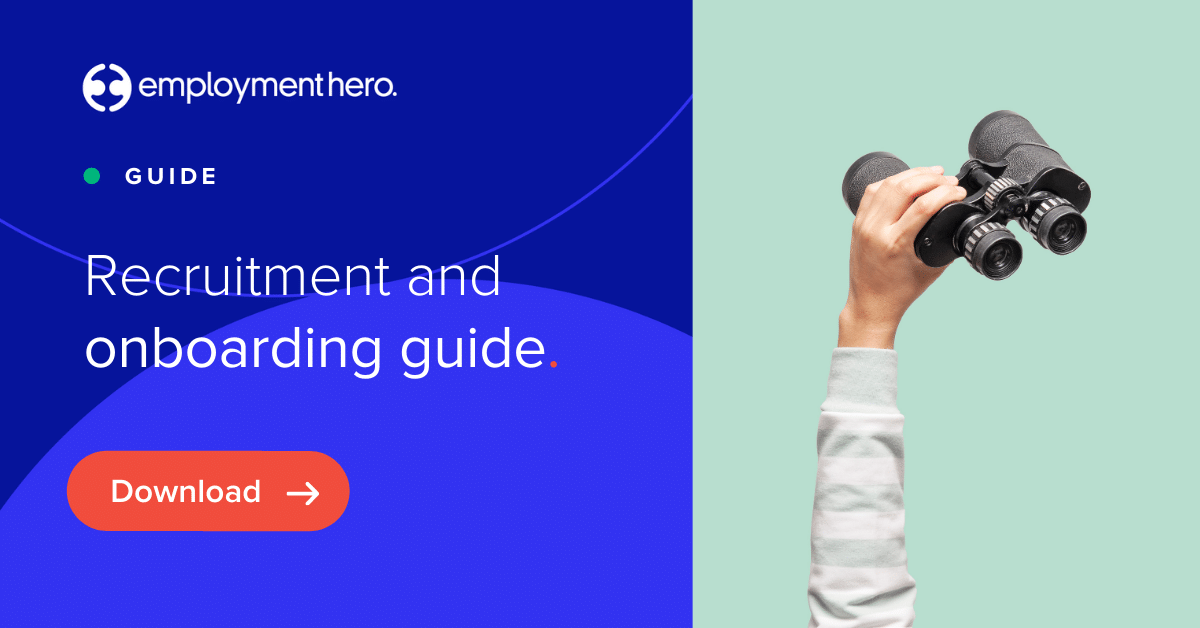 Collaboration with those involved in the hiring process like never before
Hiring is a collaborative process. It involves different managers, departments and teams. The reality is that trying to be collaborative when it comes to hiring without an ATS is a nightmare. Information is coming from every direction and this could feed back into the candidate experience. If the candidate is constantly getting asked the same questions at every stage of the hiring process, it can make them question how organised the business is as a whole. This is the last thing you want, especially when the hunt to secure great talent is so hard right now. But it's not just the candidate that could find a manual process frustrating. Hiring could end up being extremely frustrating for those working at the business. Imagine sharing notes and feedback over emails, forwarding PDF CV's around the office or sharing multiple calendars – it's one heck of a headache, and it's tasks like these where an ATS can really help. The ease of having everyone's notes and feedback on the same candidate profile, together with their resume, application form answers and relevant history – it couldn't be easier. No more running after hiring panel members to gather interview feedback!
Ready to bring your hiring in-house?
Recruitment and hiring can be a time-consuming process. It can eat into your valuable time so it's no surprise that having the opportunity to outsource makes sense for many. However, we know that for many small and medium sized businesses, external recruiters are expensive. They might charge an upfront fee and then take a percentage of the successful applicant's salary. And while they're experts in finding the right fit, it doesn't always work out. An ATS gives you the power to confidently bring your recruitment function in-house. It takes away the manual admin associated with hiring, freeing up your time to focus on other business priorities. Not only this, an ATS can provide you with the most suitable candidates, and allow others in your team to review, write notes and progress applicants to next stages.
The wrap up
We know that hiring the right people for your business is hard, and managing hundreds of candidate applications is even harder. With the help of an ATS you can easily find and gather information about candidates to help you make a well informed choice so you can welcome top tier talent into your business with the confidence you've always wanted.
Want to see an ATS in action? Take a look at Employment Hero. 👇
Want to find out how you can expand your talent pool? Download our Global Teams whitepaper.