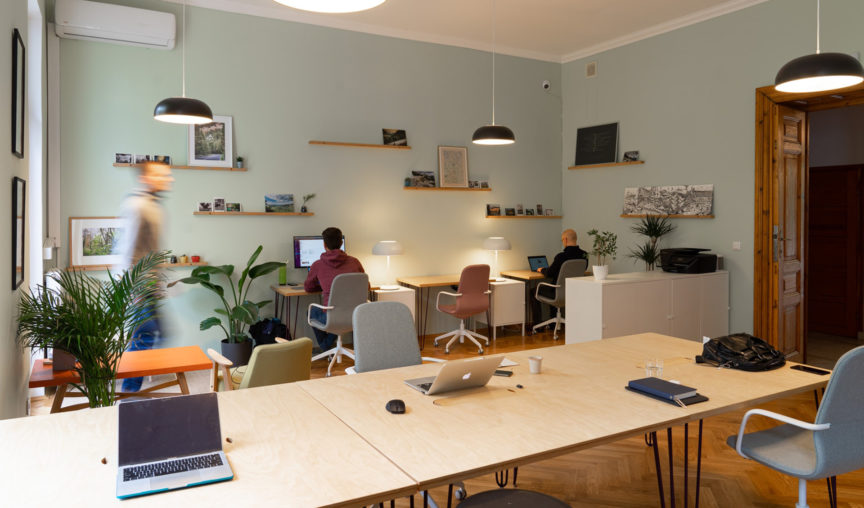 Our main goal is to help as many Australian SMEs make employment easier and more rewarding. SMEs make up 97% of Australian businesses and employ millions of people across the country. They are the heart and soul of our economy and enrich our communities With this in mind, we know that it's never been a more important time to support our fellow small businesses and that's why we're so passionate about providing you with helpful resources as seen in our COVID-19 resource centre, which we know many of you have turned to for help. If you've gotten to know us a bit better over the last month and have chosen us as your HRIS of choice, this blog will help you find out what's next.
Why should you implement Employment Hero now?
There's never been a more important time to get your people management processes in order. With so many employment changes as a result of COVID-19, it's critical to keep all employee files in one place. Employment Hero's cloud-based software easily stores all important forms online. This is extremely helpful as many of us continue to adapt to remote working. If you're thinking, 'why should I choose to adopt a new HR software in the midst of a pandemic?' Employment Hero can help you navigate COVID-19 as an employer by:
Allows you to focus on what's important to you and your business
We know you have important business tasks front of mind, and we can guarantee HR-related admin most likely isn't at top of your to-do list. When you implement Employment Hero, you can save time on those mindless admin tasks and focus on what really matters right now, like pivoting your business or preparing to open up when we're on the other side of COVID-19. Quick reminder: Earlier this year the government announced the Annualised Salary Changes. Are you across this?
Adapting as we shift to a blended workforce of in-office workers and at-home workers
Shifting an entire workforce to work remotely is no easy task. Employment Hero can help ease some of the questions you may have. We have an extensive library of templates and policies that can assist with the transition to remote working. These include remote working policies, WH&S policies and an asset register that can help you manage company equipment. In addition to this, our platform features allow your team to stay productive with features such as our Goals module, learning management system (LMS), timesheets, reward and recognition features and much more. Even after we all start to return to the office, enjoy the flexibility of managing your staff no matter where you (or they) are.
Helping your team accept and respond to the changes
For the majority of Australians, COVID-19 has thrown a curveball that none of us saw coming. Whether that's been temporarily closing your doors, reducing headcount or applying for government initiatives such as the JobKeeper Payment, it's changed the way we work indefinitely. Employment Hero provides the option for you to access an employee assistance program (EAP). An EAP provides support to your employees by providing them with access to confidential counseling with a qualified psychologist. If you'd like to know how an EAP can support your team during COVID-19, we've written a helpful blog here. If you'd like to learn more about these features, get in touch with one of our small business specialists or view a quick demo of our platform here.
How Employment Hero is helping you through these times
In addition to providing you with resources, templates, FAQs, webinars and articles in our COVID-19 resource centre, we've created some new features to help you navigate these times. Last week we announced the Employment Hero JobKeeper Wizard which can help you streamline your JobKeeper application process. For more information on JobKeeper, please visit the ATO website. Alternatively, you can view our JobKeeper Payment Q&A and JobKeeper FAQs for Employers.
The wrap up
It's never been a more important time to have your people management processes all in one place. With our two offers, you can implement Employment Hero in a matter of days. You'll also save lots of time and money in the process. If you'd like more information, get in touch with our team for a demo and they'll walk you through how we can help you during these tough times. If you'd like more information on how to build a business case for HR software, you can tune into our webinar that covers all you need to know to get your leadership team onboard.