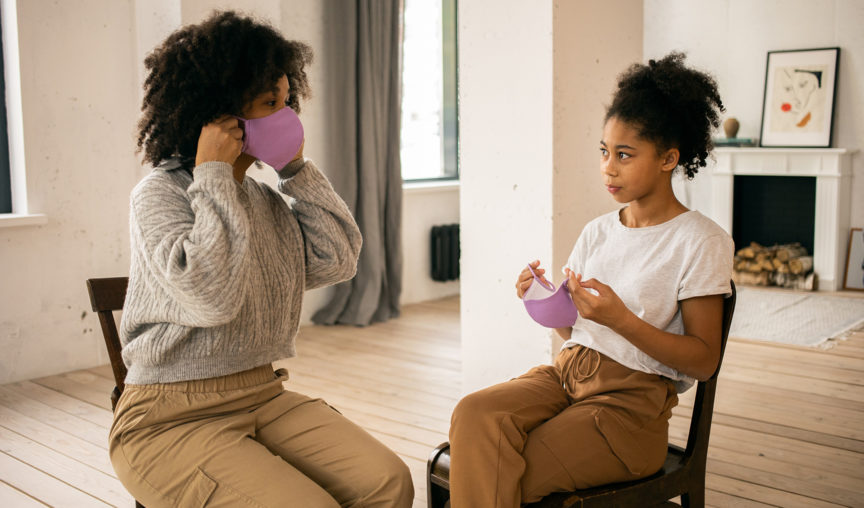 Small business owners, HR managers and employees have all been impacted by COVID-19. While we're all currently experiencing different situations, there is one thing we have in common and that's that we're all in this together. So how can we navigate our human response to COVID-19?
Whether you're having to face standing your team down, delivering news that involve redundancy – or faced with challenges of setting up your team for remote working, there is one thing we can all agree on, and that is that none of us were 100% prepared for this pandemic.
Every day we're seeing new spanners thrown into the works, new relief packages announced and more actions put in place to flatten the curve. It's overwhelming for businesses and causes immense stress and anxiety for all involved. Thankfully, we saw the announcement of the JobKeeper Payment last week, which will help millions of Australians stay employed throughout this time. You can find more information about the JobKeeper Payment and what it means for you, your employees and your business here.
Additionally, we've pulled together many different blogs, guides, templates and more in our COVID-19 resource hub to help you. We recently held a webinar on the human response to COVID-19. This webinar covered the importance of acknowledging the impact COVID-19 is having on employees and how to best support your team. They discussed how to have those challenging conversations with your team and suggested strategies on how to pick up on your team's mental state.
Keep reading to find out how you can place the human back into HR and support your team through COVID-19.
Regularly check in with your team and their mental health
As many teams have begun working from home, it's critical that you're making their mental health a top priority. When working in isolation, it's easy for your mental health to take a dip, so it's important to regularly check in with your team, your leaders and yourself.
In a poll from our recent human response to COVID-19 webinar, we asked over 1000 participants if they're regularly checking in with their team and the results were, 57% yes, 14% no and 29% somewhat. Isolation, mixed with uncertain times and constant exposure to the media can contribute to increased anxiety and stress, so take the time out to check up on everyone.
Look out for signs your team may be struggling
When working from home, it can be difficult to pick up when someone is struggling. Especially compared to physically seeing changes in behaviour when you're in the office.
One way you can do this is sending around a mental health survey and asking your team to complete it. This can allow you to reach out to people who provide low scores and are struggling, to offer them resources to help them through. At Employment Hero, we plan to do this and let our team know that these are not anonymous surveys. We want to support our team, so we ask them to be transparent to enable us to help them in every way possible.
Another way to pick on signs is to have a rule that everyone has to have their camera on for their regular meetings. Body language and facial expressions are a good way to pick up on how someone is feeling. If you notice someone is not engaged with the meeting, reach out to them. After a team meeting, you could send them a message or call them to reach out separately on a one-on-one just to say "Hey Alex, I noticed you're a bit quiet during that team meeting. Is everything ok? How can I help you?" This can make all the difference.
Add the human element back to remote working
At Employment Hero, we set up virtual chit-chats every day. These are meetings that anyone in the company can join. Sometimes people just come to sit and listen, or drop by for only 5 minutes. It's a great way to have a casual conversation with your team and get a good dose of social interaction.
Another way to add the human element back is to use Slack and keep your team updated. Every Wednesday, our CEO sends out a message for the entire company. This update includes information about COVID-19 and general business. It's not based on output, but supporting the team and reassuring everyone that we are in this together.
Using employee happiness surveys is also an insightful way to find out how your team is feeling and gaining feedback. We're big fans them and have found that our employee happiness score has improved since working from home.
Ways to approach and deliver challenging conversations
In this time, we know that many employees are facing redundancy, being stood down or experiencing reduced hours. If you're currently faced with these, you can read our five alternatives to redundancy here.
In our recent webinar, Alex Hattingh emphasised it's absolutely fine to show your emotion. Having to tell someone that they're impacted and that they are losing their job can be emotional. It makes you more real. It makes you more vulnerable and it makes them understand that you're not wanting to have that conversation.
Additionally, this is an important time to let them know of the resources that are available to them. If you have an employee assistance program remind your team that they have access to it and everything will remain confidential. Direct them to the JobSeeker line that the government has provided.
It's times like these that you should be as authentic and as supportive as possible. Continue to offer them resources and everything you can is one way to help. You can also create an alumni community of the people who are experiencing this (if you are making redundancies). This is one way they can all support each other. They are all experiencing the same feelings and are connected through the same company. By showing your support, you will hope that they will eventually come back and potentially work for you again when we all get through this.
Looking for more information?
If you'd like to view the full webinar of the human response to COVID-19, watch it here. For more information, visit the Employment Hero COVID-19 resource hub here.