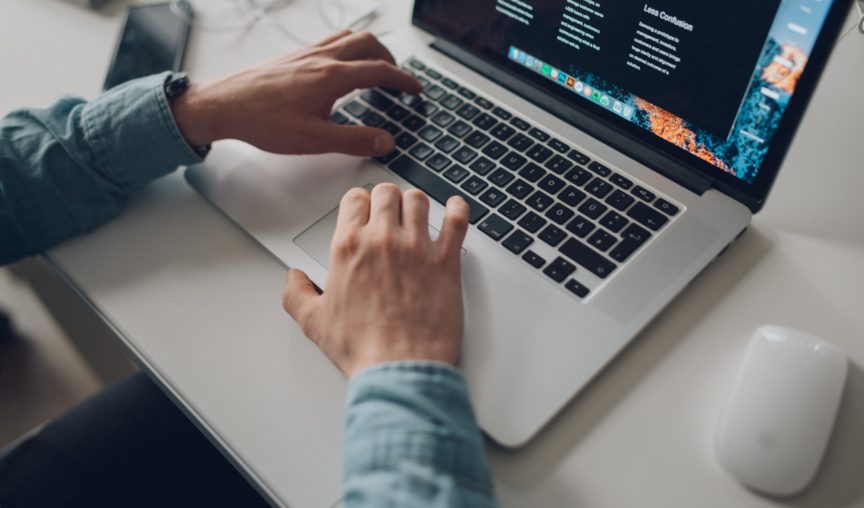 Business owners, managers and teams are busier than ever – and for many of us, there's not enough hours in the day to get everything done. From managing your workforce right through to ensuring compliance, sometimes it can feel a little bit overwhelming and leave you hoping for just a few extra hours in the day. If you're looking at ways to free up your time and get back to doing what matters most, it might be time to consider an HRIS to automate your payroll obligations.
What exactly is an HRIS and how does payroll come into it?
An HRIS stands for Human Resources Information System. Put simply, an HRIS is designed to automate the manual admin side of your HR and payroll function. It allows businesses owners and HR managers to focus their attention back on their people and not the relentless administrative tasks that come with HR, onboarding and payroll. Let's face it – managing employment and people can be tricky, and this is where an HRIS can step front and centre to be your new business bestie.
Ready to take the guesswork out of the tricky stuff? We're here to show you many of the benefits of using an HRIS to automate your payroll obligations and make the entire HR and payroll process a breeze.
Compliance confidence
Managing compliance when it comes to HR and payroll is no easy feat. Whether you employ one person, or one hundred people, the same rule applies to all businesses – be compliant or face strict penalties. However, when you're a small or medium-sized business, you most likely don't have the luxury of having full-time in-house professionals helping you manage your payroll function. So, how can you ensure you're doing the right thing?
Australia has one of the most complex payroll systems in the world, and it can be overwhelming when it comes to compliance. Between payroll tax, STP, Modern Awards and other payroll jargon, it can be confusing to know if you're paying your employees correctly.
When you use an HRIS to automate your payroll obligations, you can have confidence that you're doing the right thing. With built-in modern awards, STP and reporting, this is just one of the ways that you should consider an HRIS to automate your payroll.
Did you know: Employment Hero has over 45 of the most common modern awards defined and ready to use? If that's not right for you, you can also create your own dynamic rule sets to streamline your pay runs. Payroll has never been easier.
Seamless integration
Integrating your HR and payroll systems is one of the most powerful things you can do to increase your business's efficiency. When you break it down, you realise that your HR system (or paper files) have a tonne of employee information, and your payroll system houses another set of data. Using different sets of data can lead to a lot of problems, not to mention waste time – and we all know how busy our payroll and HR friends can get.
For many, different data sets can actually leave you feeling more confused. Imagine if you're looking at two or three sets of data. How do you know which set is accurate? When considering an HRIS, you want to ensure that your payroll software of choice will integrate seamlessly, so you can breeze through the tricky parts with confidence and ease.
Reduce the chance of human error
We all know that payroll mistakes are all too common amongst businesses. And payroll is something you do not want to run the risk of getting wrong. Why? These mistakes have major consequences – even if they were unintentional and a truly honest mistake.
Over the past few years, we've seen businesses splashed across front page news for being caught up in payroll scandals. With fines, penalties and even jail time on the cards for business owners getting caught up in wage theft, it's enough to make you want to triple-check your payroll.
At the end of the day, we're all human, and mistakes are bound to happen. However, having an HRIS that can help automate your payroll obligations might just be the compliance confidence boost you've been looking for – and it's easier than ever to get started.
Save time on administrative tasks
When done manually, payroll can be a time-consuming and mundane task. As technology progresses and the payroll function becomes digital, saving time on repetitive tasks can help you spend time on other areas of your business.
So, what does automating your payroll function look like?
Automating your payroll can allow you to easily calculate penalty rates, overtime rules and a range of allowances
Allows your employees to complete electronic timesheets that can be sent to management for approval
Payroll software like Employment Hero Payroll has built-in award interpretation of over 45 modern awards
Provides you with dynamic rostering that allows businesses to allocate their team based on demand and peak times
Single touch payroll (STP) compliant. With Employment Hero Payroll, you're able to automatically report your tax and super to the ATO with minimal fuss
Serious about security? So are we. We've achieved ISO 27001:2013 certification giving you peace of mind that your employee data is in the safest hands.
Empower your employees to access and update their own HR and payroll information (employee self-service)
Giving your employees the power to fill in all personal data to their profile takes the bulk of the administrative tasks off your payroll team's hands. Whether it's updating their personal information when changes happen, submitting their leave requests, checking timesheets on their phone or acknowledging important workplace policies, allowing your team to make changes when it suits them takes pressure and admin off payroll officers. With the power given back to employees to control their own details, chances are they'll love you for making this choice.
Save money
These days we're busier than ever, and saving time and money is on the minds of every business. When you use an HRIS to automate your payroll obligations, not only will you save time and money, you can make your payroll process more dynamic and efficient for your business needs. Want to learn how Employment Hero can save you money? Take a look at our pricing, ROI calculator and bundles here.
Do it all with Employment Hero
Implementing an HRIS tool like Employment Hero is one of the easiest ways to improve business performance. Instead of wasting time on HR admin and letting bigger, more important things fall by the wayside, an HRIS can automate traditionally time-consuming tasks like leave management, onboarding, timesheets, managing employee files and more.
Automate as much of your payroll processes as you like by harnessing the power of a fully integrated HR and payroll platform. We can help you reduce double data handling and the errors that come with it, and never lose a timesheet or leave request again. To learn more, get in touch with one of our small business specialists today.
Guide to Choosing The Best HR Software